Can you believe it's been a whole SIX weeks since I've shared a blueberry pancake recipe with you?! I know, it's a little ridiculous. And by "it," I mean me. But shortly after I shared the recipe for blueberry banana pancakes, I came up with these lemon blueberry cornmeal pancakes and couldn't NOT share them with you, because they are all kinds of amaaazzzing.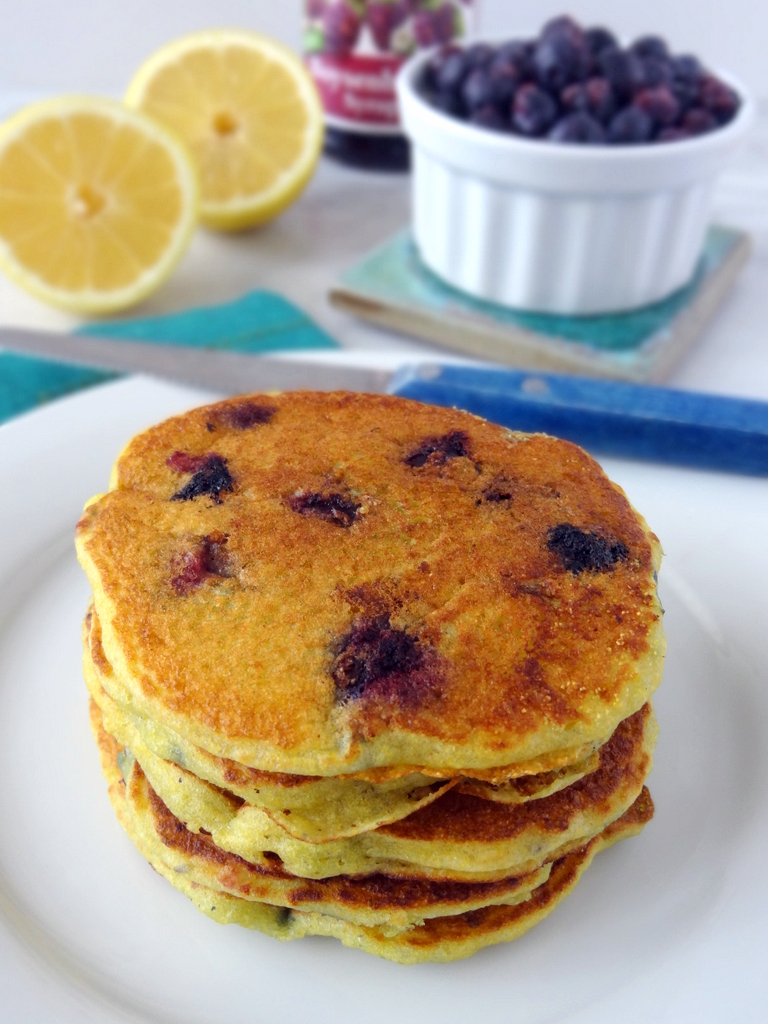 I absolutely love adding cornmeal to things like pancakes and cakes, because it gives them such a hearty texture and robustness, which helps balance the sweetness. The lemon zest and lemon extract in these pancakes also keep the flavor bright and tangy, rather than overly sugary. The first version of these pancakes was actually just blueberry cornmeal, sans lemon, and they were fantastically delicious…but I couldn't help but feel that they'd be even better with a touch of lemon – after all, lemon/blueberry is a classic combo for a reason! And sure enough, the second batch confirmed my suspicion: blueberry cornmeal pancakes + lemon = pure pancake bliss.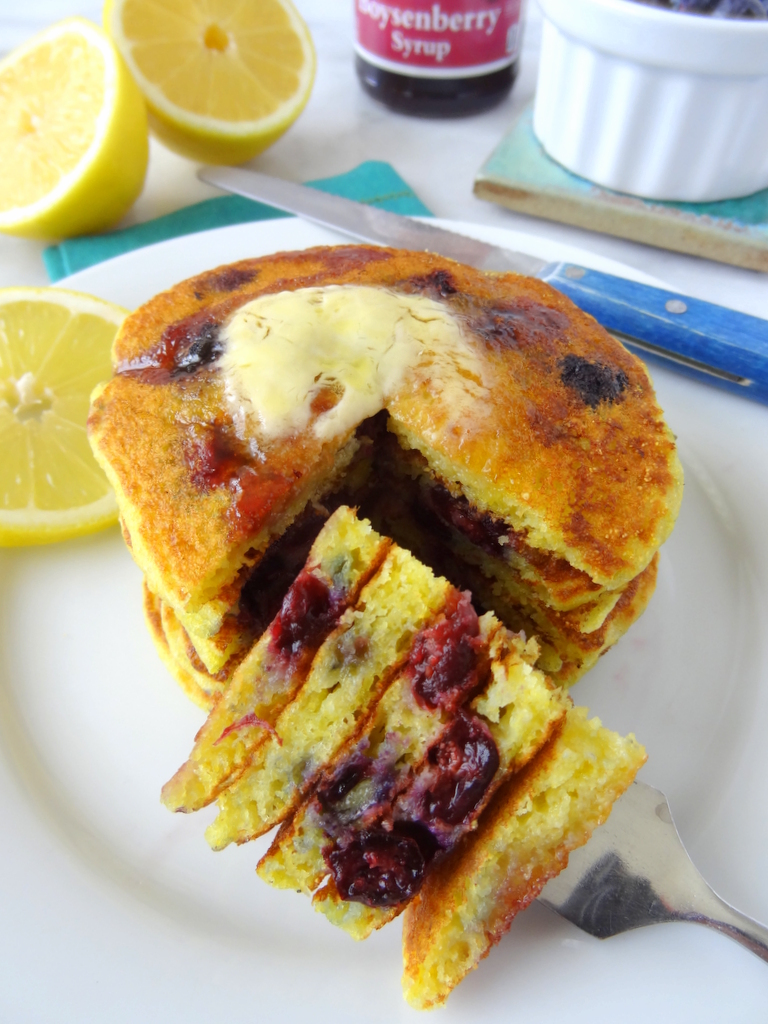 Although I didn't create these pancakes with Easter in mind, they'd be great for Easter morning breakfast or brunch! My family ate cold, hard-boiled eggs (dyed, of course!) on Easter morning for years before admitting to ourselves, You know what? We don't actually like eating hard-boiled eggs first thing in the morning! We must have just felt like that was something we were supposed to do. Do you like hard-boiled eggs for breakfast? What are your favorites dishes for a big weekend brunch?