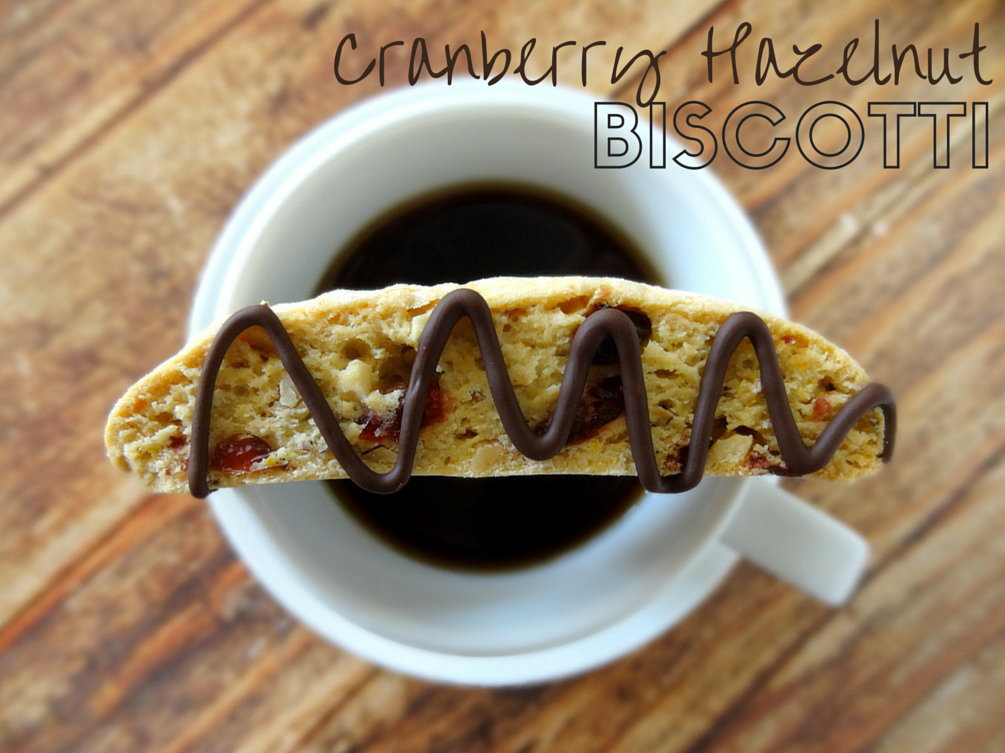 Did you know that the word biscotti comes from the neo-Latin word biscoctus, meaning "cooked twice"? I just learned that in the course of writing this post – I did some very scholarly research Wikipedia searching. By nature of their dryness, twice-baked baked goods last relatively longer before going bad, so foods prepared in this way were particularly useful in pre-modern times before refrigeration was an option.
Biscotti are typically served with a beverage for dunking (in Italy, with certain types of wine as a dessert, but elsewhere, typically with coffee). You might think that because I'm not really a coffee drinker, I wouldn't be into biscotti, but for whatever reason I've always been fond of it. My grandmother used to keep chocolate-covered biscotti in her pantry, and, as a kid, I would sometimes sneak one during the long expanse between lunch and dinner to tide me over.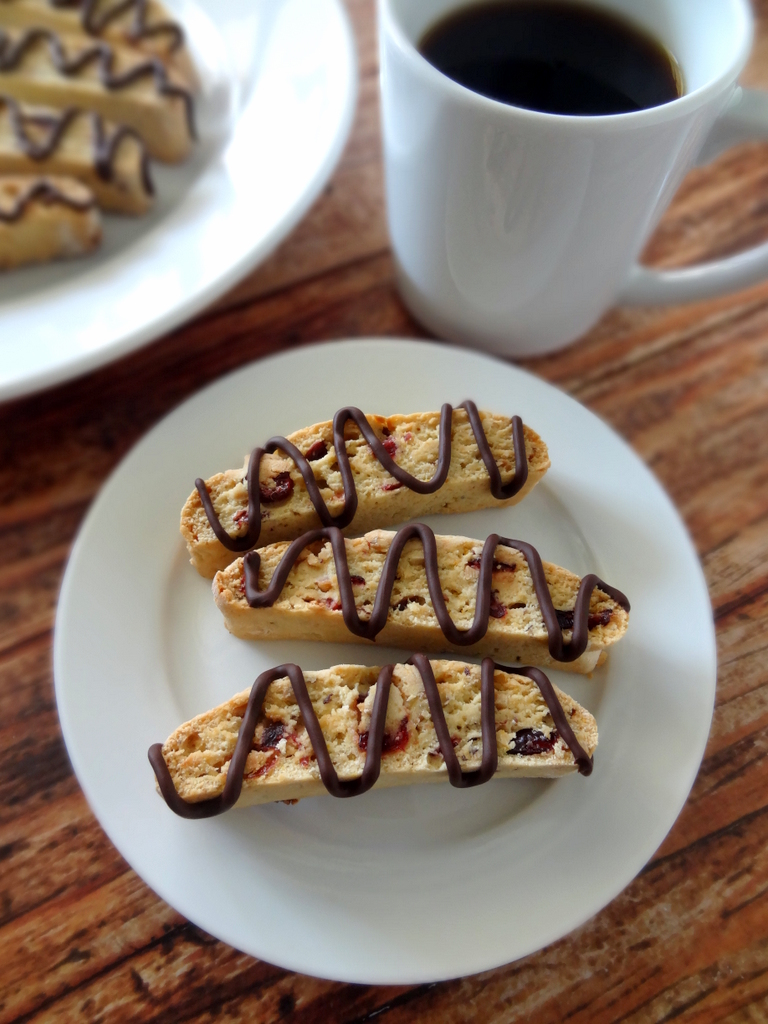 These cranberry hazelnut biscotti came about when I was trying to use up some extra hazelnuts after making several batches of truffles, and they really hit the spot – drizzled with chocolate but not too sweet (which was particularly welcome after the truffles!), crunchy/crumbly, and punctuated with fruits and nuts. Feel free to substitute other types of dried fruits and nuts – just don't skip the chocolate!
I baked this batch of biscotti just to have around the house, but in the past I've also made biscotti to give as a gift – it's a great recipe to have on hand when you're going to a party and need a quick host(ess) gift or when you just want to show someone you're thinking about him or her!