First things first: I have to admit that this is not a new recipe for this site. It is, however, slightly modified*, but the real reason for re-posting it is that it's one of my all-time favorite recipes, yet because the photos weren't so great (it was only my 7th post, after all!), it hasn't really received the attention I think it deserves.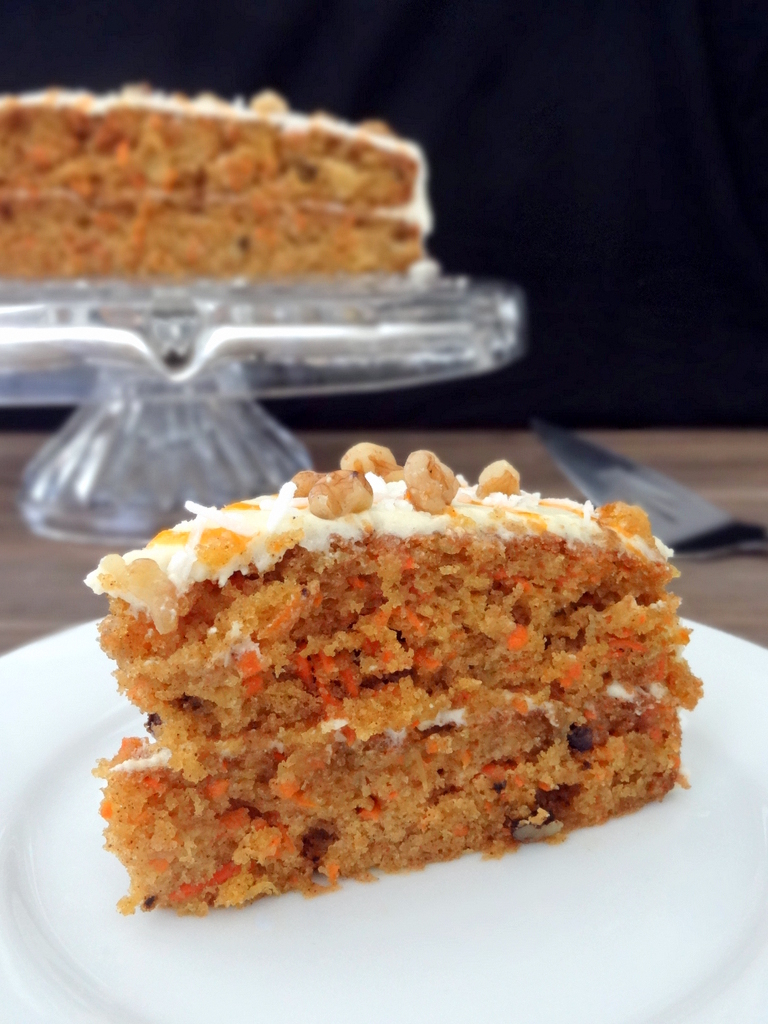 I took some new photos when I made this cake again for a birthday party last summer, and figured I'd share it with you today since I'm sure that after a week of record-breaking cold, many of us could use a slice of tropical paradise! Simultaneously fluffy and splendidly moist, studded with crunchy walnuts and flecks of carrot, and permeated with fragrant pineapple and wonderfully tangy mango flavor, this carrot cake will make you swoon. Guaranteed.
Even though there is still a TON I'd like to learn about photography, it's still pretty cool (for me, at any rate) to look at the difference between the photos I took a year ago and the ones now. You can see the original post here, but I'll go ahead and include the updated version of the recipe below.
* The frosting recipe has been scaled up, since before, there wasn't quite enough to cover the whole cake unless you frosted very thinly and sparingly. I also reduced the amount of sugar in the cake itself.