I've inadvertently been on a bit of a candy-making kick lately. Over the holidays, I was already planning to make a batch of chocolate hazelnut truffles to give as a gift, but was then encouraged (volun-told?) to make an additional batch and a half for various family members. A week or two later, I ended up making even more candy when we had some friends over for dinner. I needed a gluten-free dessert, but my repertoire of tried-and-true gluten-free desserts is unfortunately rather limited…luckily, these peanut caramel Rice Krispies candies fit the bill!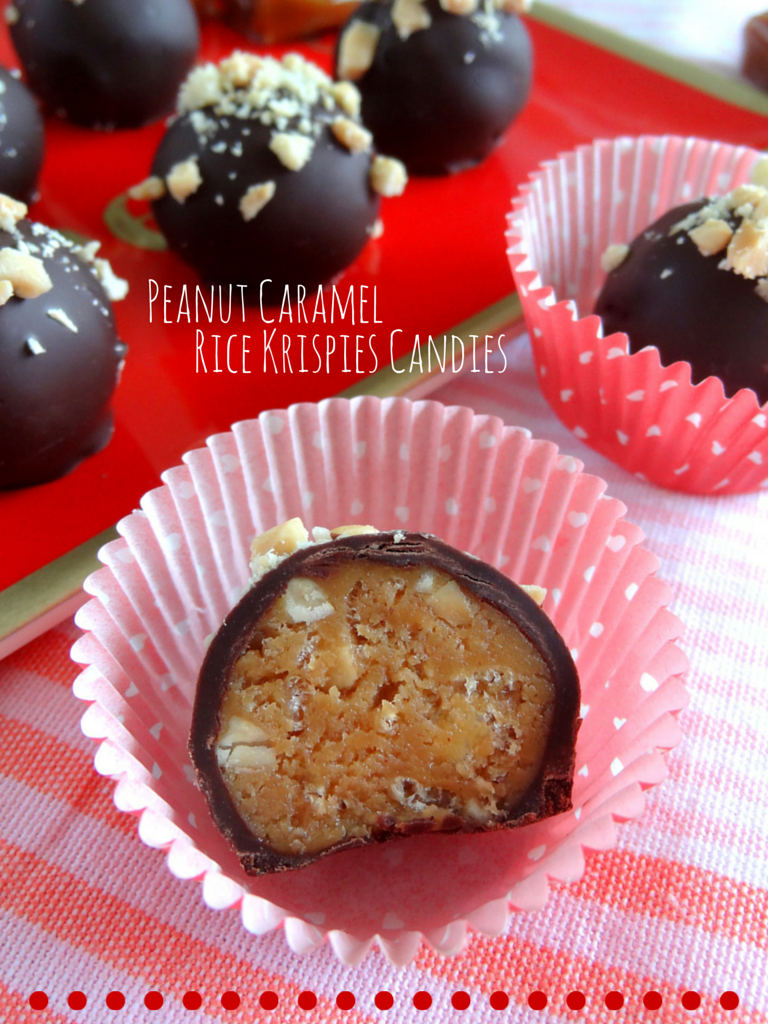 When I first made these peanut caramel Rice Krispies candies last spring, my aim was to create a homemade candy based on the flavors of a Snickers bar: peanuts, caramel, and chocolate. The finished product, however, was more like…if Snickers and Butterfinger paired up and had a love child. A scrumptious, delicious love child…that you want to stuff in your mouth.
Too weird? Moving on.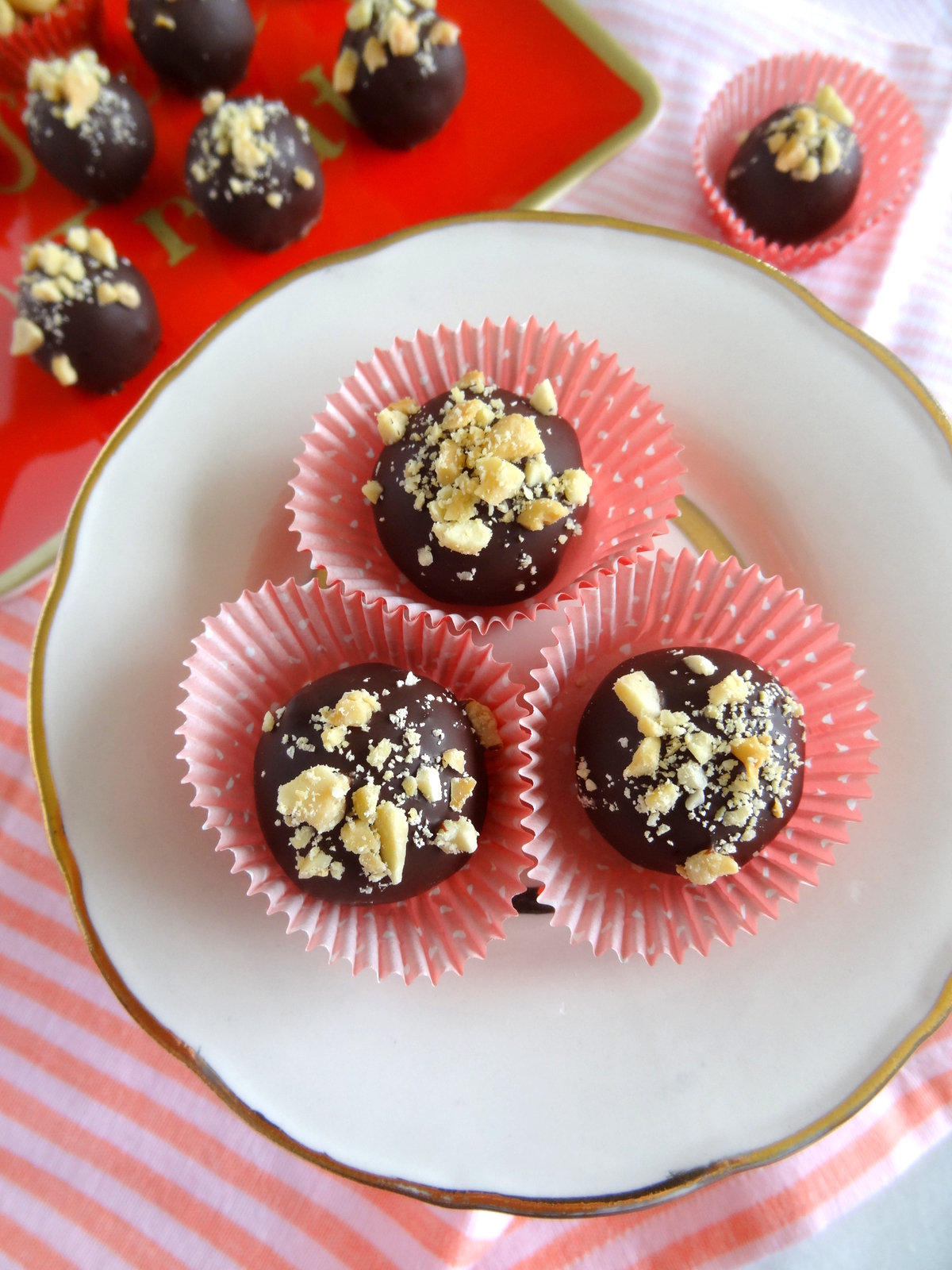 Anyway, these candies have a lot going for them: they're a little chewy, a little crispy, peanuty, caramely, chocolatey, and, as it so happens, gluten-free. I wasn't thinking about Valentine's Day at all when I was making these candies, but by the time I got around to photographing them, I realized that they would make an awesome Valentine's Day treat, for a special someone, for your friends, for your co-workers, for yourself! Chocolates + homemade gift = major brownie points (candy points?). You can also check out the recipes for chocolate hazelnut truffles and coconut almond truffles if you're feeling ambitious and want to create a variety box!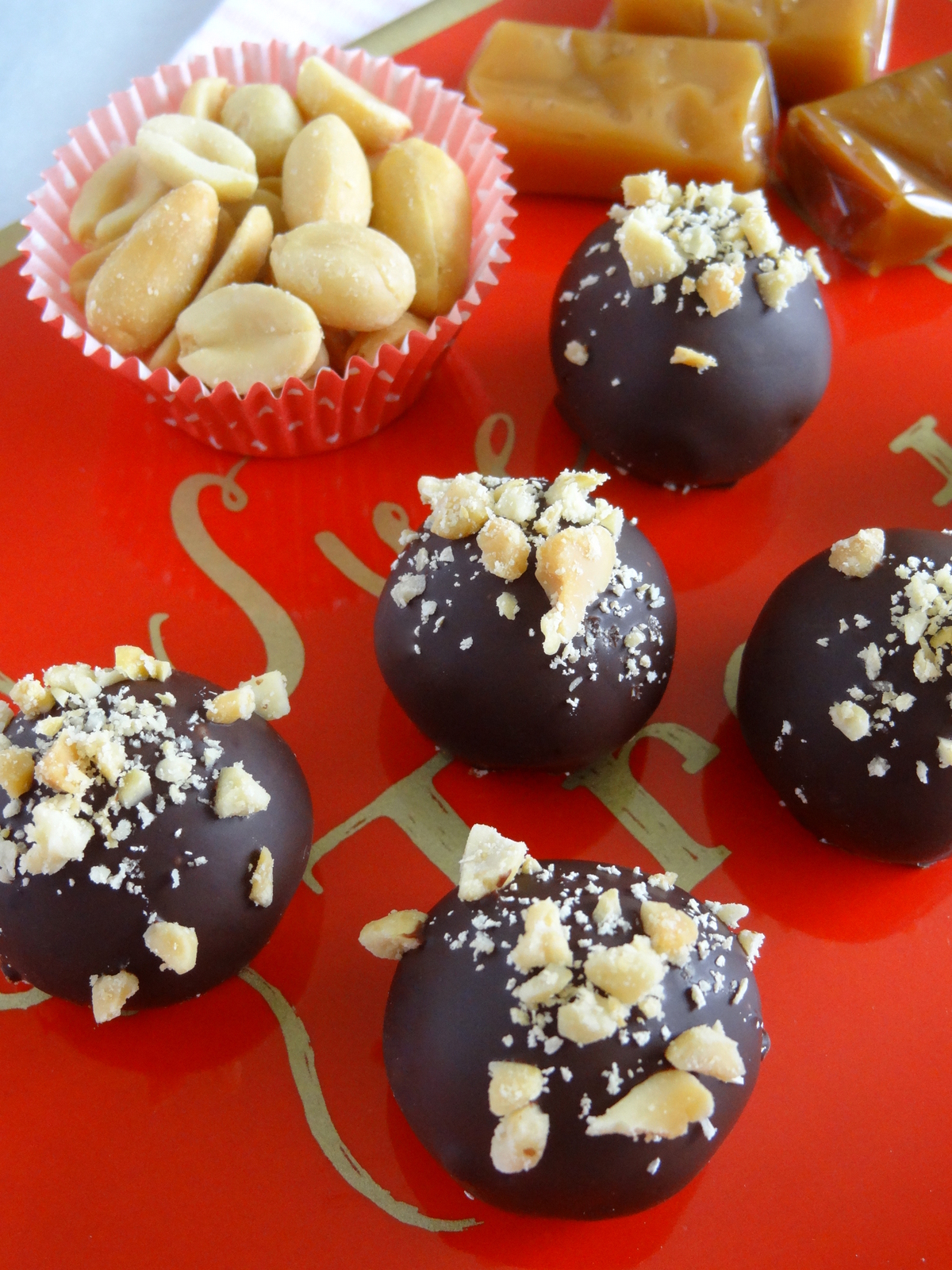 And now, a complete change of topic: in case you missed my announcement post on Saturday, Put On Your Cake Pants has been nominated for a Craftsy Blogger Award in the category of Best Cooking Tutorial! If you haven't already voted, please click on the badge below to head over to Craftsy's site to vote. It literally only takes a few seconds and you don't have to create an account or anything! Just scroll down until you find the Best Cooking Tutorial category and then place your vote. Thank you SO much to all of you who have already done so!