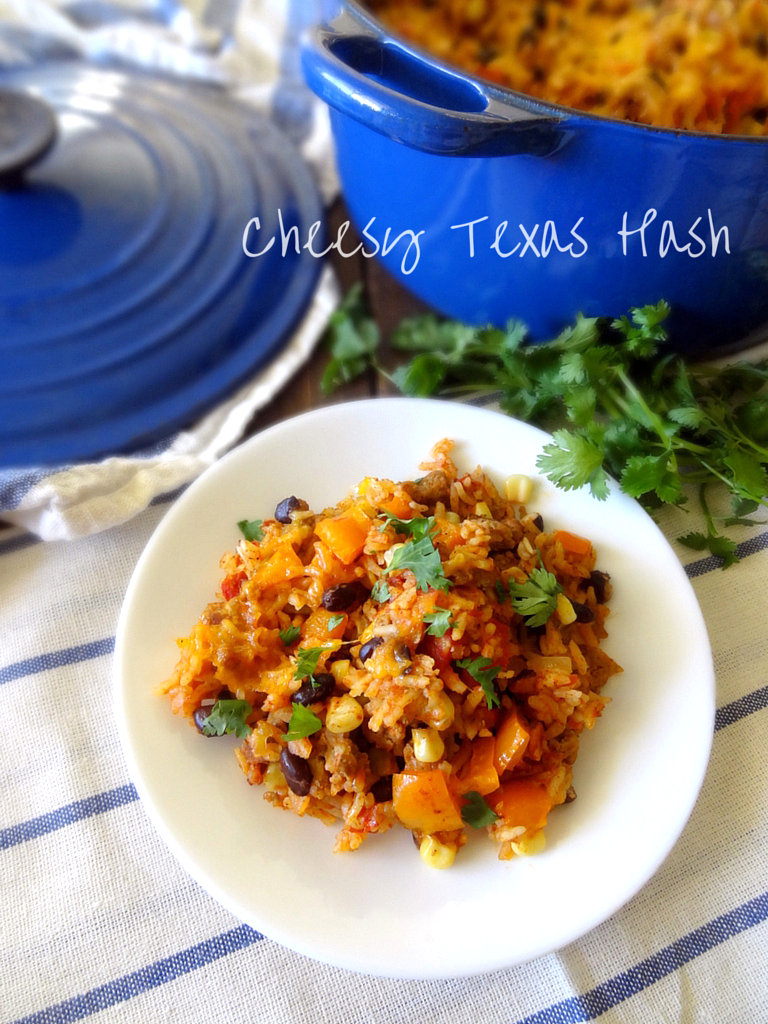 Texas hash made a fairly regular appearance at my family's dinner table while I was growing up, but for some reason, it was never really my favorite. I liked each of the individual ingredients well enough (rice, tomatoes, onions, ground beef/turkey, and even green pepper, which I realized only recently a lot of people loathe), but it always ranked below other casseroles like macaroni and cheese or tuna noodle casserole in my book. Now, what do macaroni and cheese and tuna noodle casserole have in common that Texas hash doesn't…? Cheese! It never occurred to me at the time to ask my parents if I could put some cheese on my portion, but as it turns out, cheese was the missing ingredient that, for me, transforms Texas hash from "ho-hum" to "seconds, please!"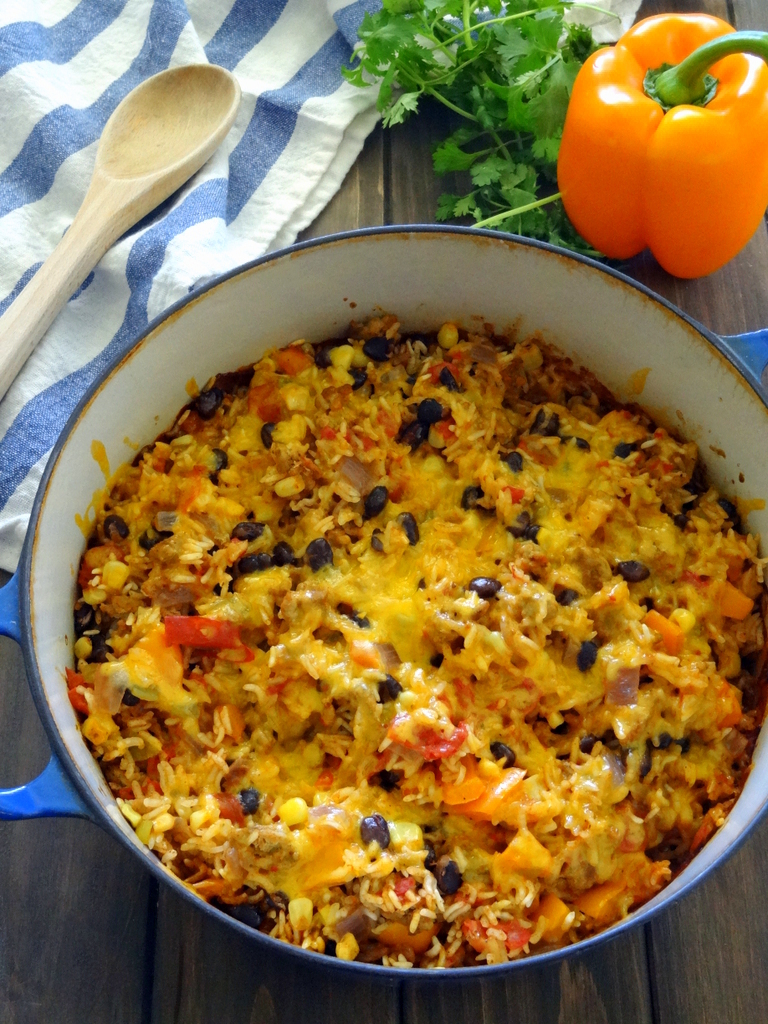 I've made a few other tweaks to my family's Texas hash recipe as well. Traditional Texas hash has ground beef; my family has been making it with ground turkey for quite some time, but I also added corn, black beans, green chiles, enchilada sauce, and some extra spices.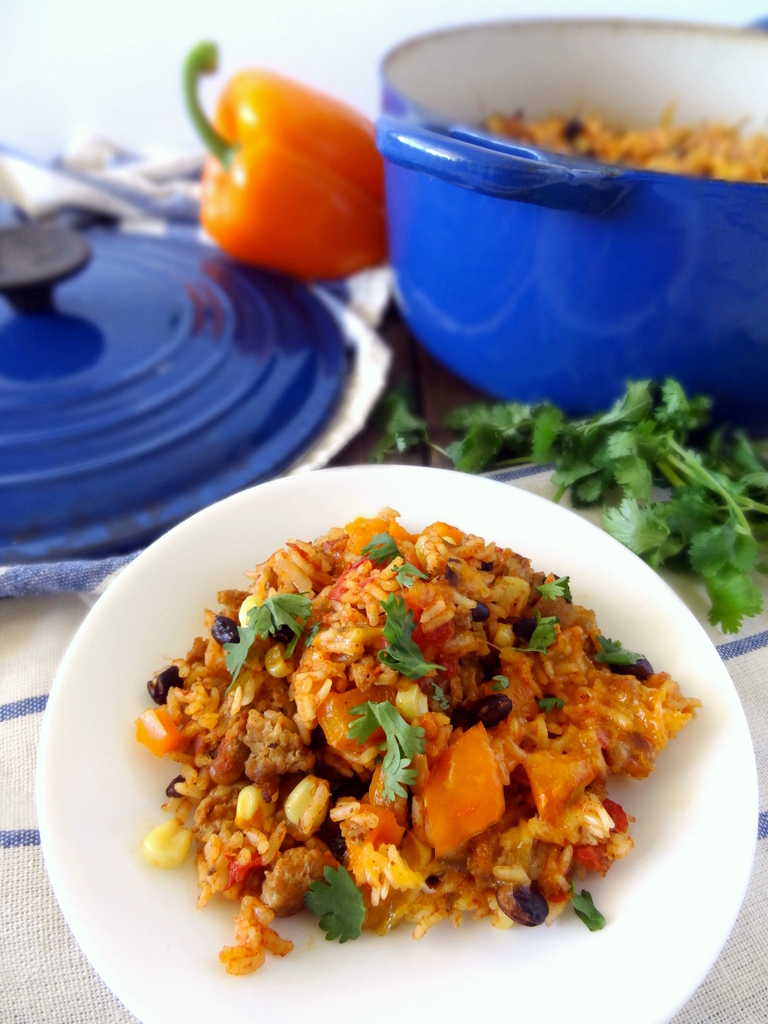 Does your family have any favorite dishes that were never quite your favorite as a child? Has your attitude toward those dishes changed as you grew older?