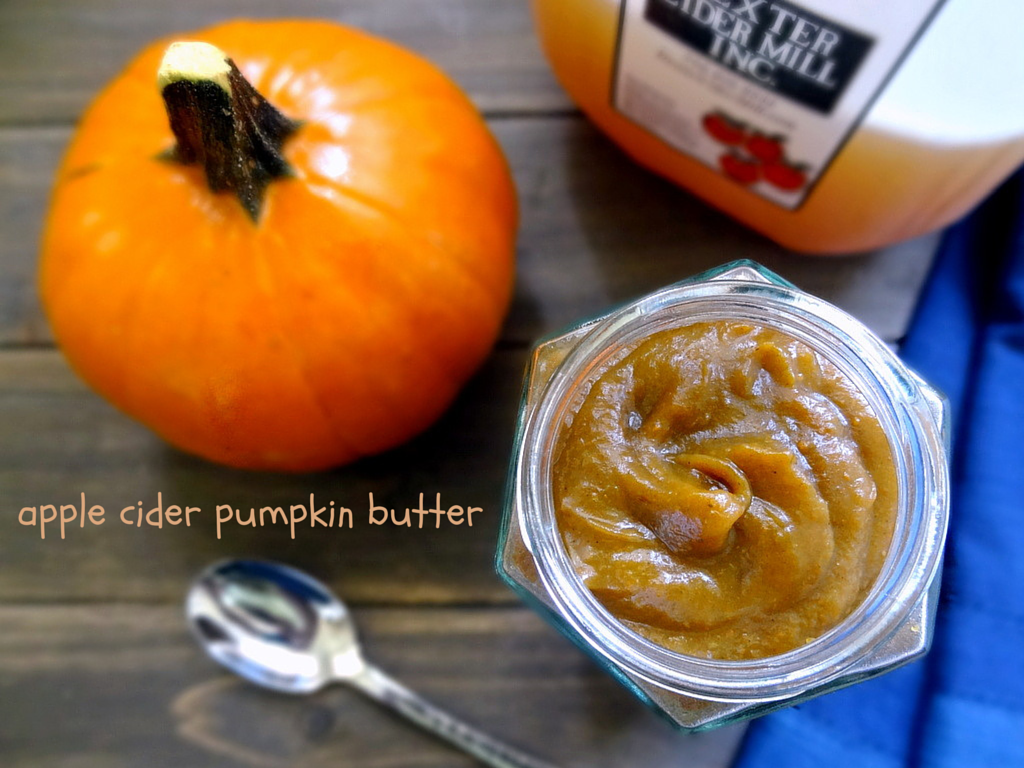 Happy first (official) day of fall! As much as I enjoy summer and feel a sense of panic as it leaves us each year, I really do love fall. The crisp mornings, the bright splash of color in the trees, the pumpkin patches, the cider mills…all of these things are part of why fall is my favorite season here in Michigan – not that there's a lot of competition from the bitterly cold and dreary winter and the chilly, damp, and slushy spring, but still!
In honor of the first day of fall, I've made us some apple cider pumpkin butter! This recipe could hardly be any easier to make, plus the end result is delicious and it makes your whole house smell like spiced pumpkin-y goodness.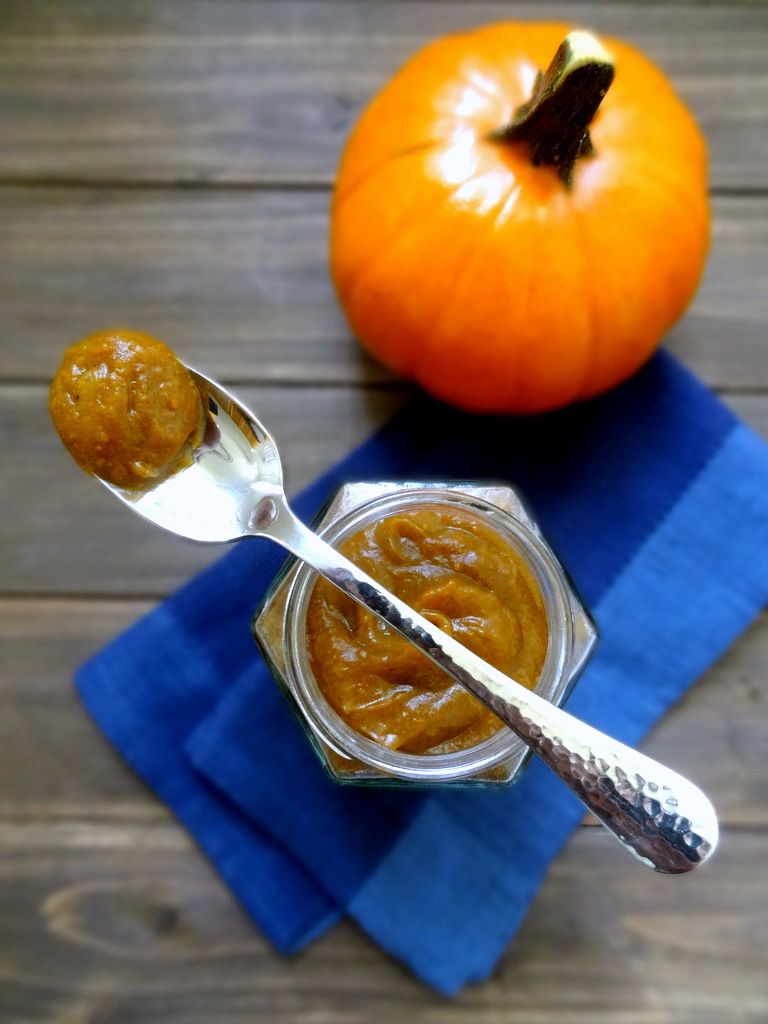 Now, you may be wondering what to *do* with all of this apple cider pumpkin butter that you so effortlessly whipped up. Well, I've got some ideas for you: put it on toast, ice cream, cheesecake, pancakes, crostini, turkey sandwiches, or oatmeal…and stay tuned, because I have a recipe to share with you next week that goes perfectly with this pumpkin butter!