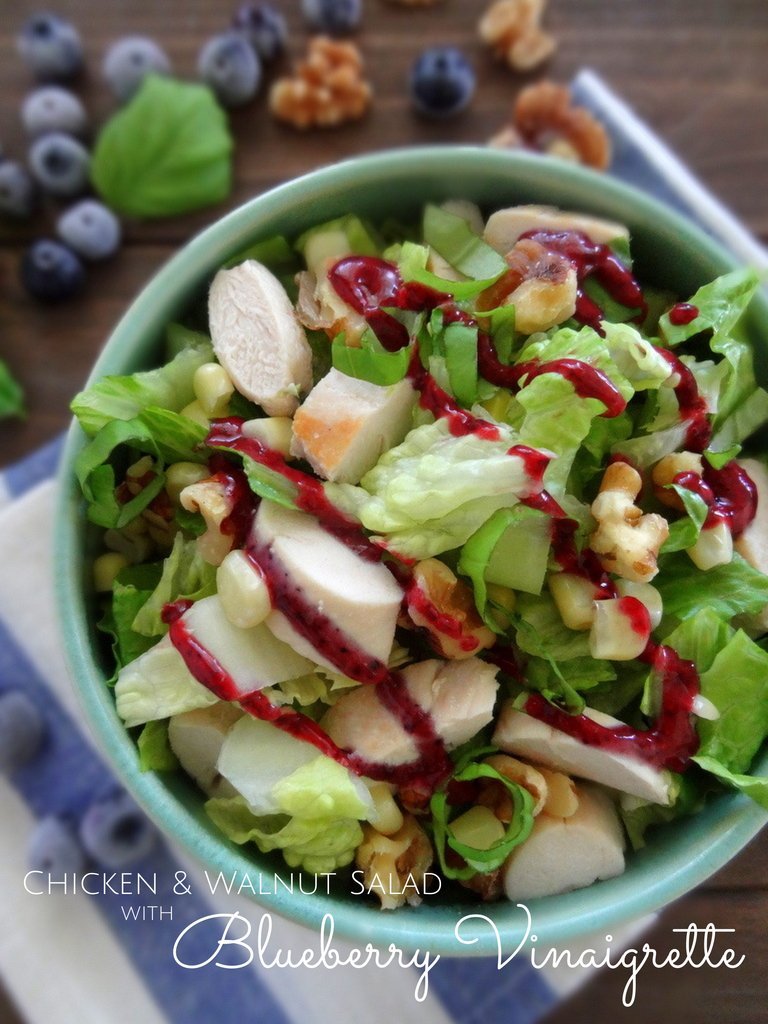 I have a problem. I'm obsessed with pick-your-own-fruit orchards. First, I picked tart cherries in northern Michigan last month, and that was all fine and dandy and I limited myself to about six or seven pounds of cherries. Then, while visiting family in western New York last week, my aunt asked if I wanted to tag along with her to the blueberry fields, and I figured heck, why not? And so I picked seven pounds of blueberries.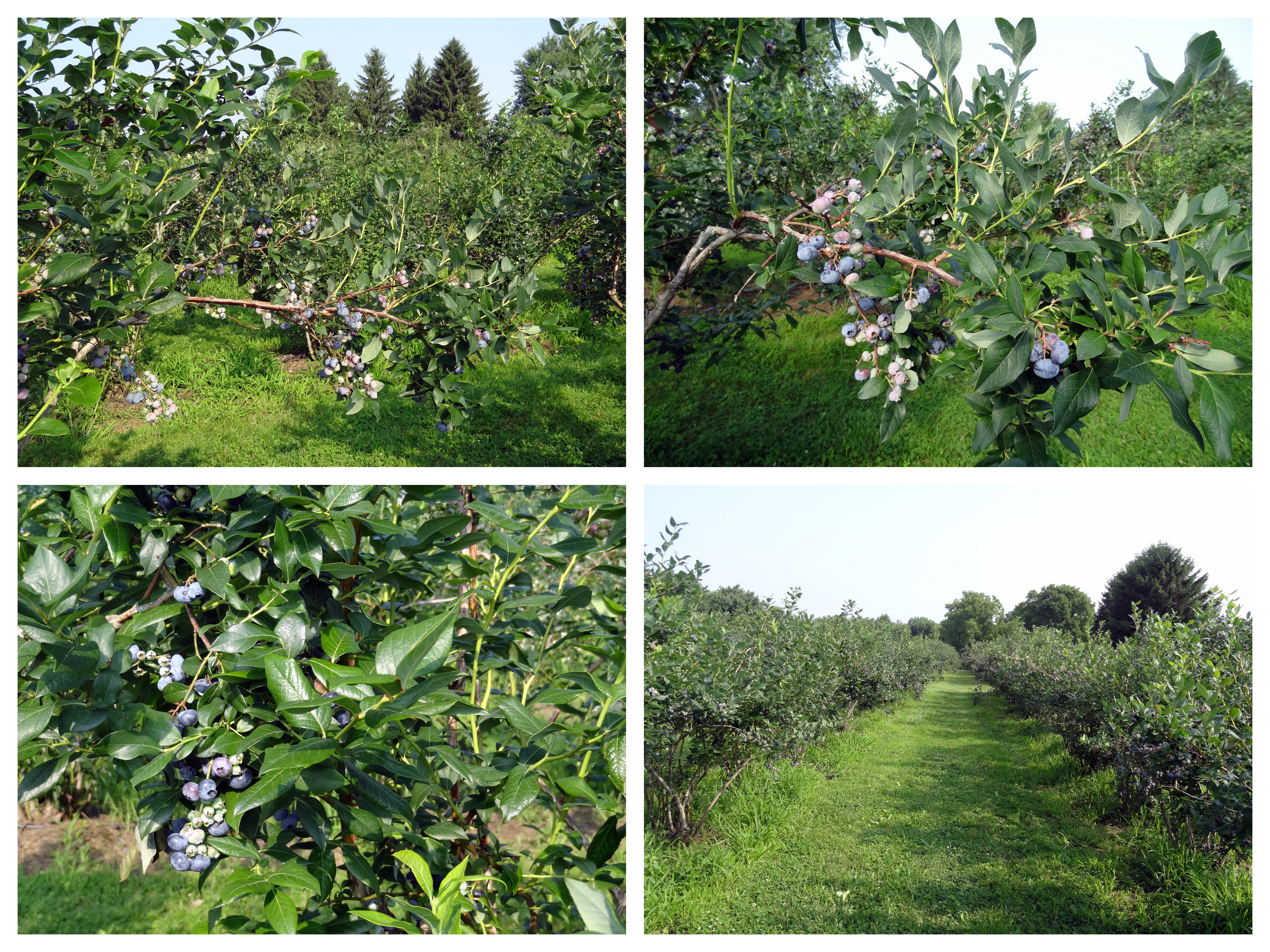 Later that same day, when there was a lull in activity, I decided to drive out to a cherry orchard because I was a little concerned that I only had maybe three pounds of tart cherries left in the freezer (in addition to two pounds of sweet cherries purchased previously during a grocery store sale), and that was not going to last but for another pie or two. I ended up picking an additional ten pounds of tart cherries…and gathered a few pounds of sweet cherries as well. Just for good measure, you know? So between the hojillion pounds of cherries and half a gazillion pounds of blueberries currently residing in my freezer, there's room left for approximately, er, nothing.
Usually, I like to freeze a portion of what I bake, like muffins, cupcakes, or mini loaf cakes, but seeing as my freezer really can't accommodate that right now, I had to think outside the baked good box. So here you have it: blueberry vinaigrette!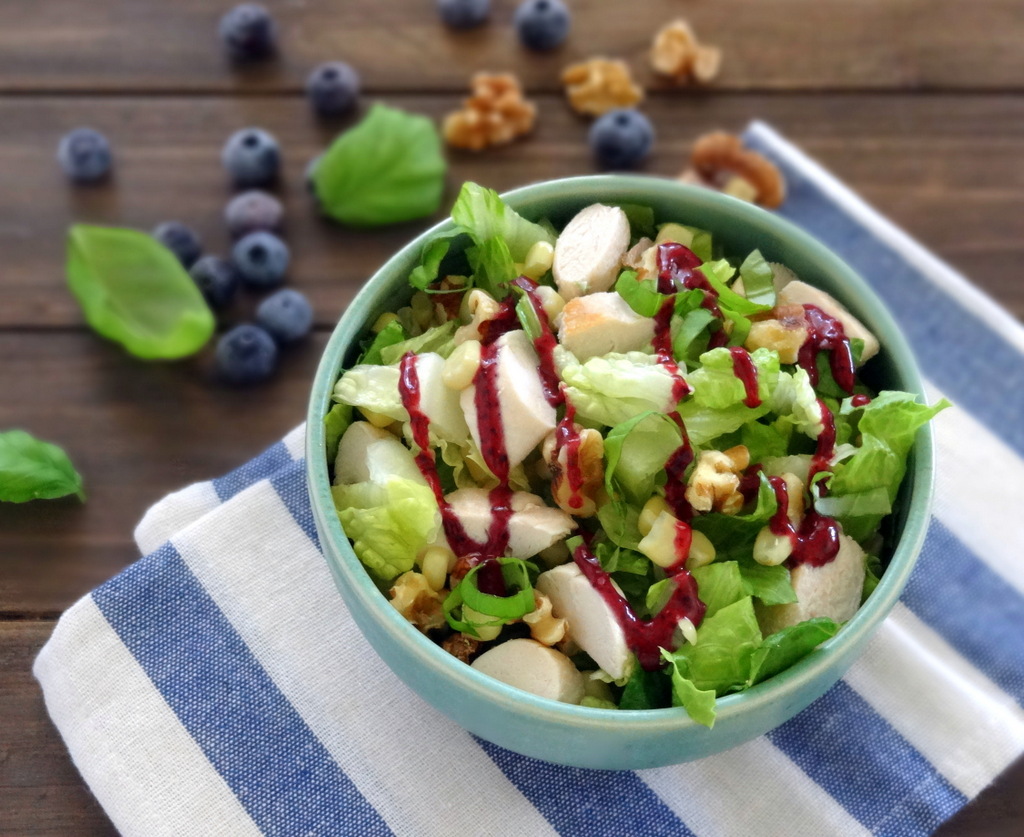 This tangy blueberry vinaigrette is the perfect match for chicken – I bet it could actually double nicely as a sauce for grilled chicken – and it puts a fresh, summery spin on a simple salad. The corn and basil also contribute to the salad's light and refreshing taste. I've always loved pairing walnuts and sweet corn in salads – if you've never tried putting the two together before, you've been missing out! I added the basil as an afterthought (the plant on my windowsill caught my eye just before I started taking photos), and I'm so glad I did. I didn't put in a lot, so the flavor is fairly subtle, but it adds tiny bursts of spicy sweetness. Another great thing about this salad? It comes together super quickly, so you can have lunch or dinner on the table in under 20 minutes!