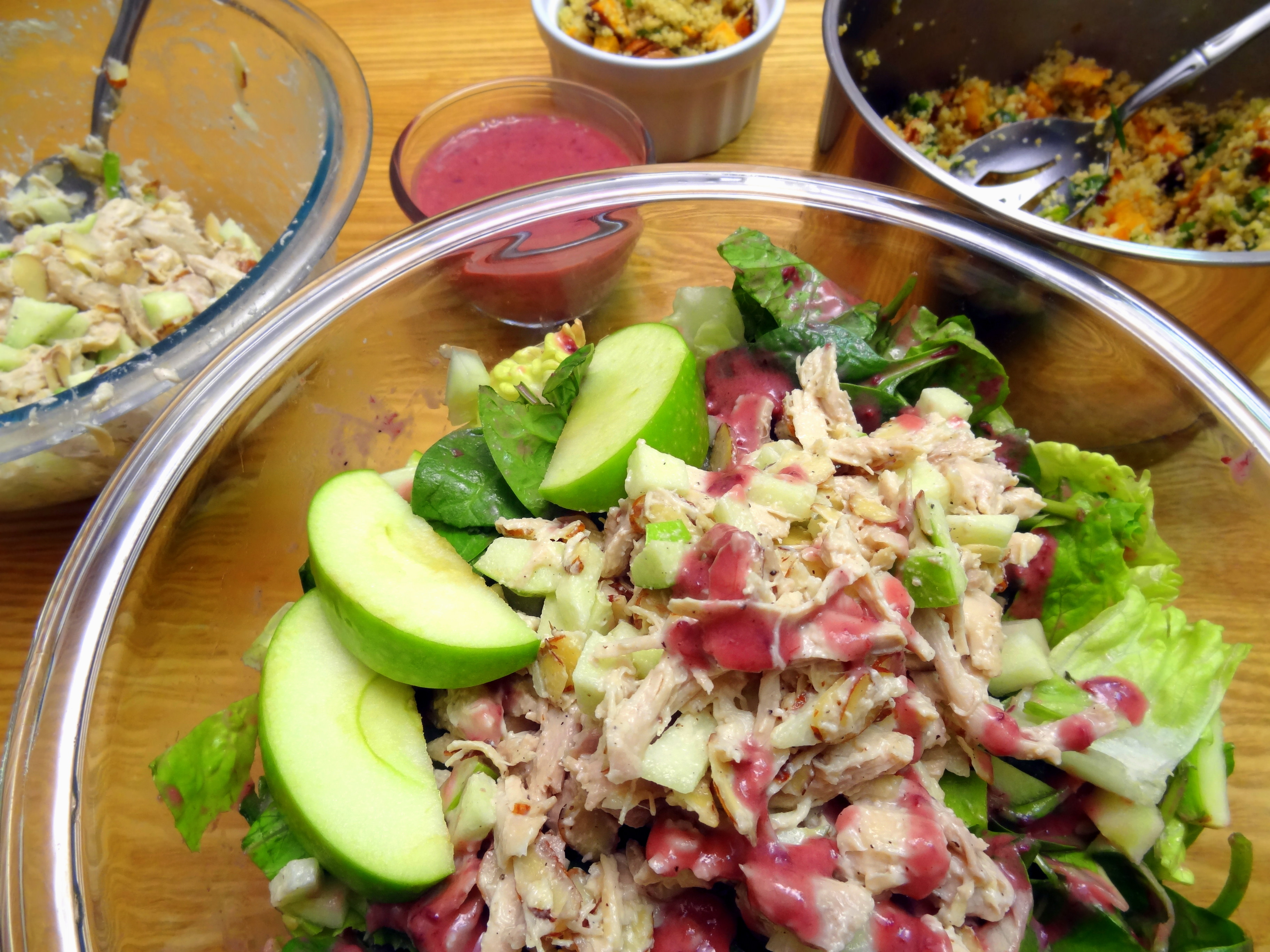 Earlier this fall, my boyfriend and I took a cooking class together. It was a one-time date-night class, and I was surprised to find that we were by far one of the youngest couples there (I had thought that in a college town, there would be more couples our own age, but maybe most couples our own age don't consider having to cook your own dinner a proper date night. Their loss!). Although we didn't have much to contribute to the conversations during the eating portion of the evening, which centered on baby-sitters and empty nests and minivans, we thoroughly enjoyed both the class and all the food!
This is the roasted grape vinaigrette recipe from the class (with a few small adaptations – for instance, I realized that I only had regular vinegar instead of the apple cider vinegar the original recipe called for), along with a re-creation of a great chicken salad salad (a green salad with chicken salad added in) I've had in a local restaurant near campus. I love that this salad is hearty enough to keep me going from lunch until dinner – it's not the type of salad someone who's looking for a skimpy diet-type salad would choose, but rather, the type of salad someone who wants a filling meal with lots of healthy and fresh ingredients would choose. The vinaigrette is light and tangy, and the color? Simply gorgeous!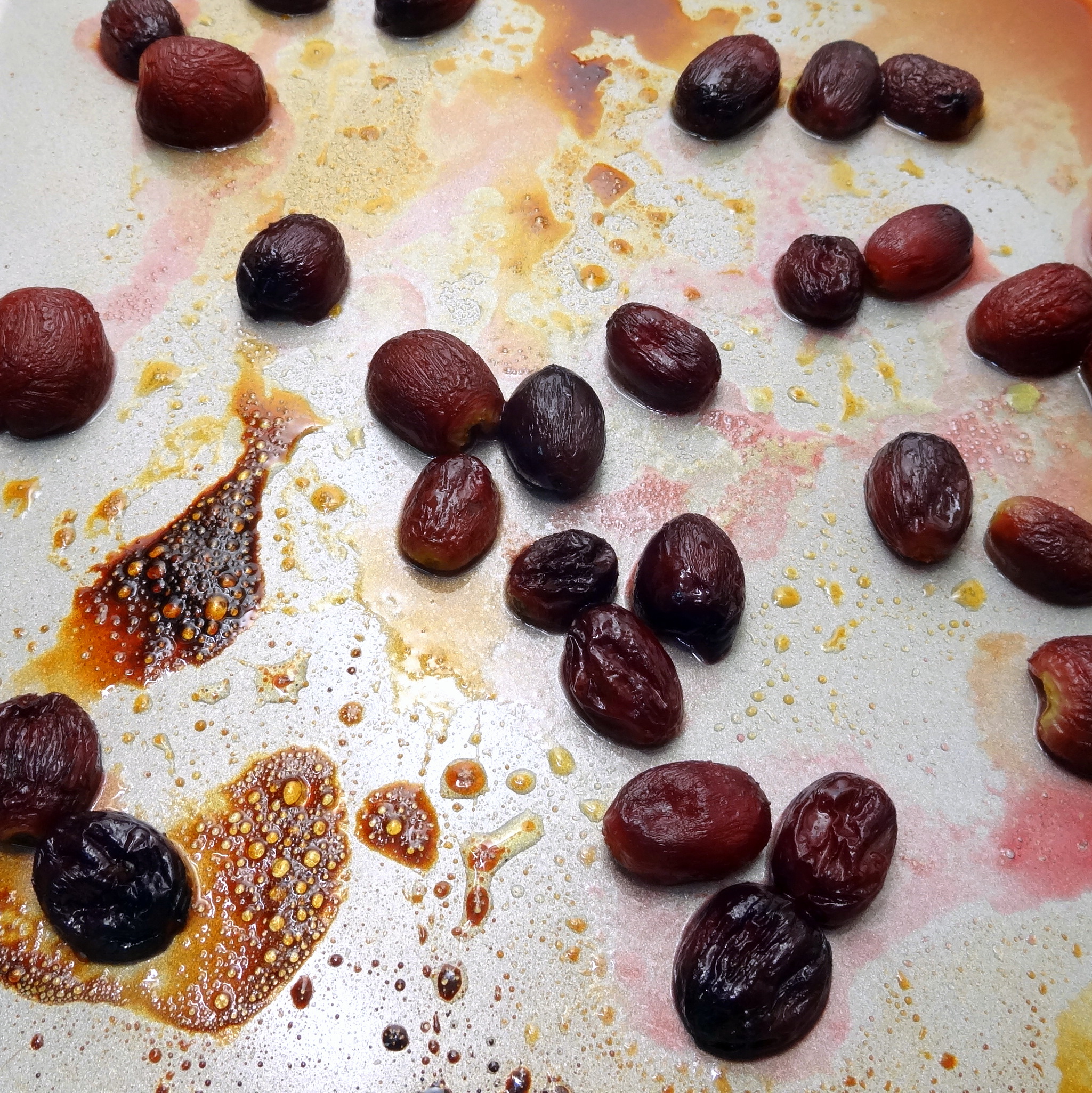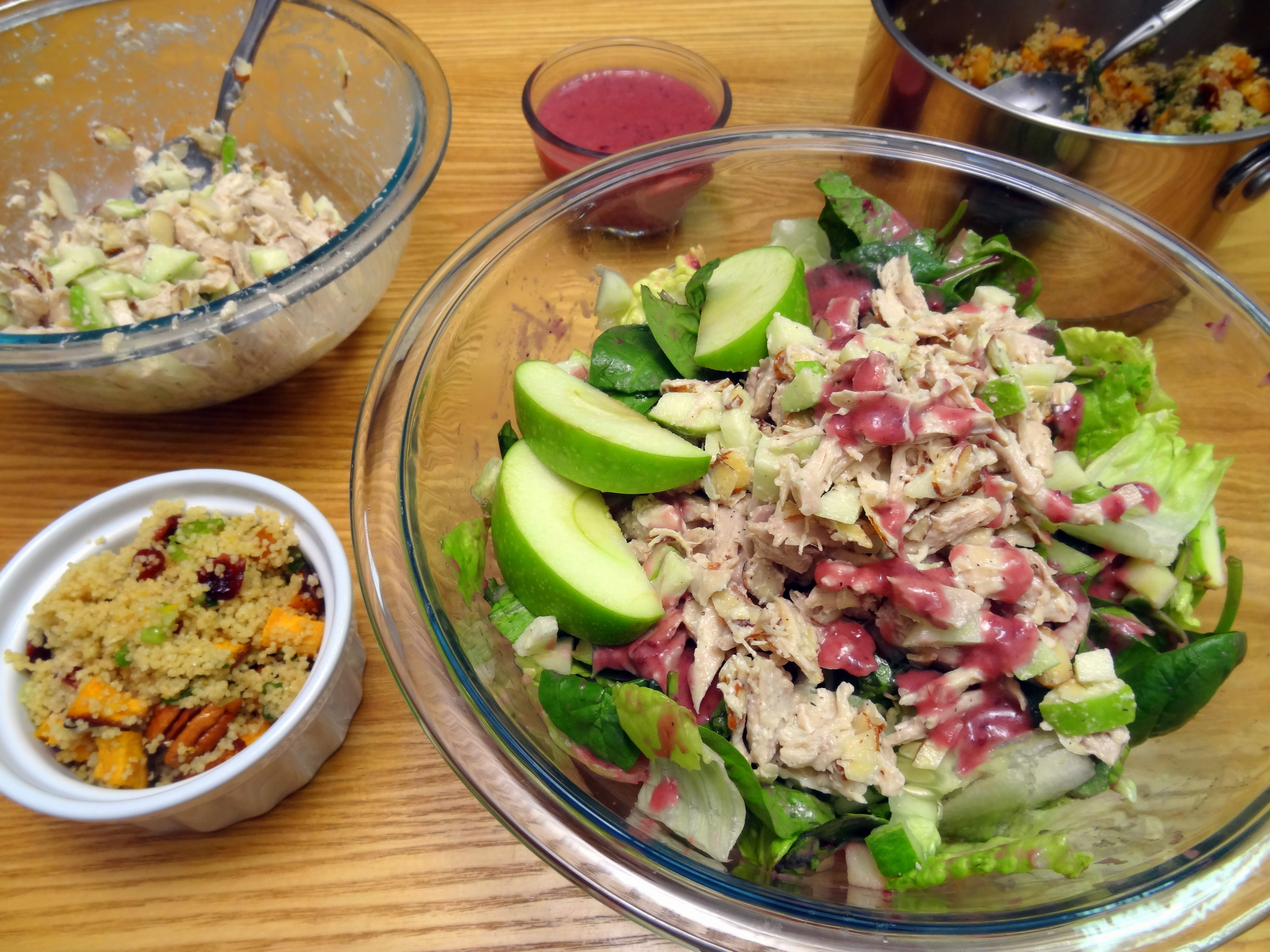 Note: You will most likely have extra vinaigrette. Store in a sealed container in the refrigerator for up to one week.
P.S. If the couscous pilaf pictured on the side caught your eye, stay tuned! The recipe will be the focus of an upcoming post.