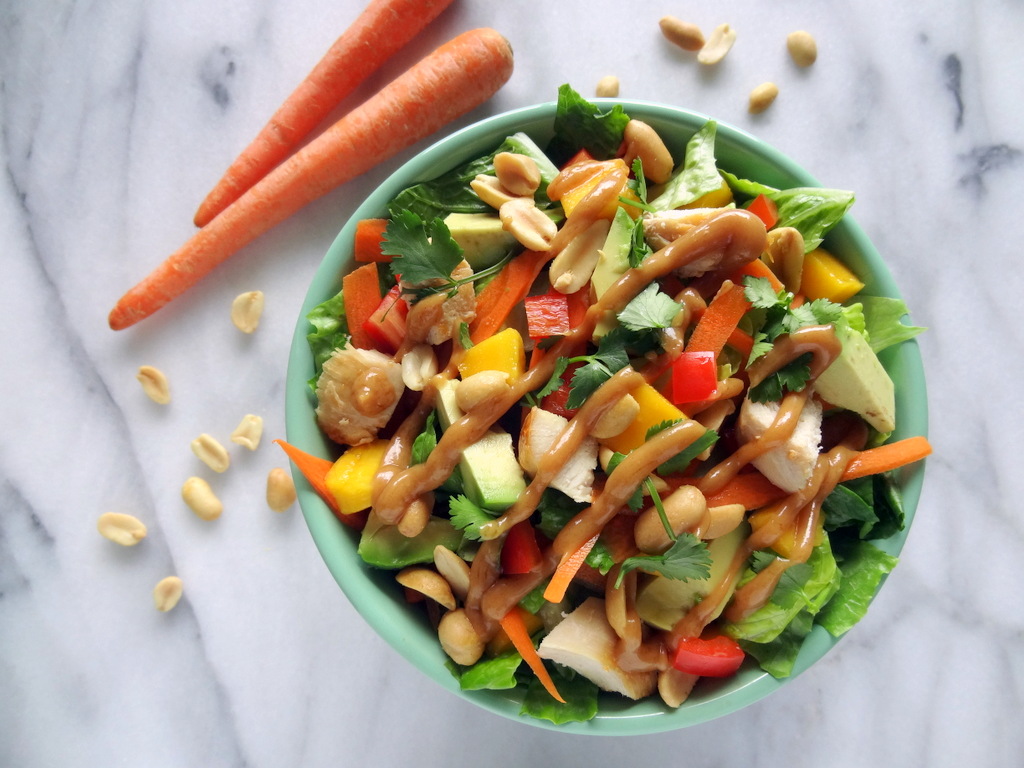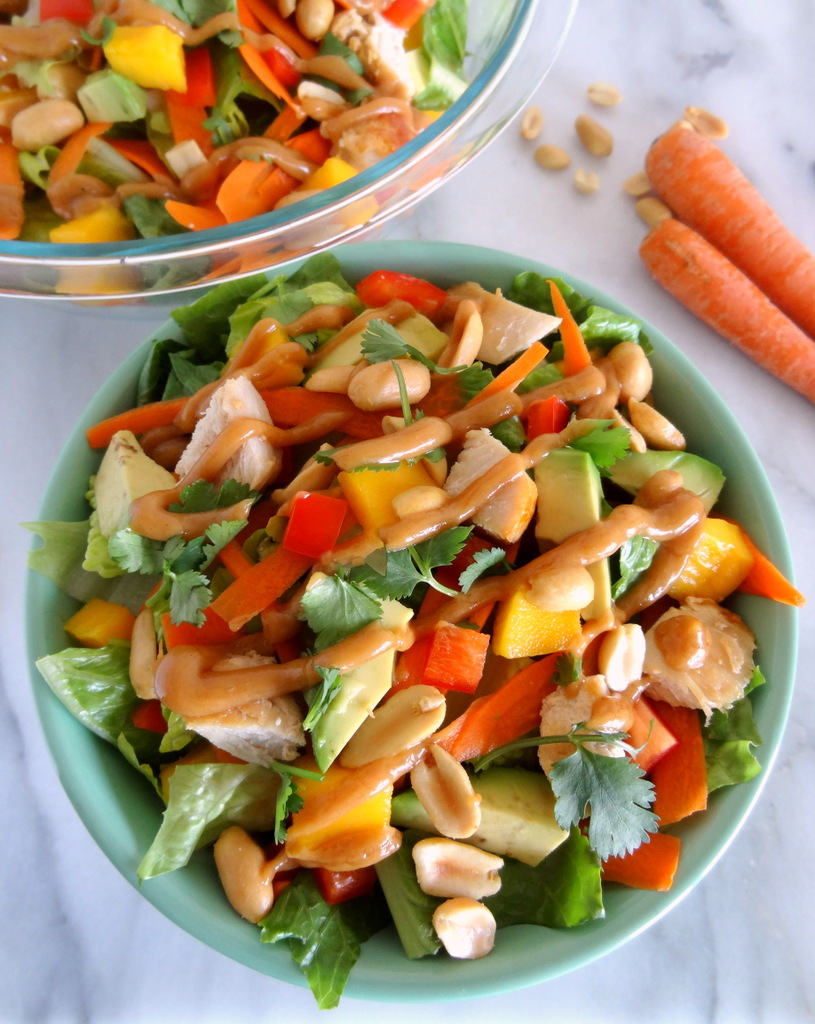 It has been a crazy couple of weeks over here in the Cake Pants household. Final exams (both to study for and to grade), term papers to write, a wedding to attend on the opposite side of the country, a two-day professional workshop, and up next, another trip across the country for a graduation ceremony, and then a set of PhD exams at the end of the month…whew! Anyhow, it's always difficult to plan meals and figure out how much to buy at the grocery store when you're going to be popping in and out of town, because you don't want to buy a bunch of stuff and have it go bad because you can't finish it, but you also don't want to not buy food since you then end up eating cans of beans and the three-year-old oatmeal bars you find in the back of the pantry.
So we went to the store to buy a few things to tide us over until the next trip, and I had an image of a peanut-y cilantro-y Thai salad in mind that I wanted to create. When we got to the store, though, they were all out of cilantro! All. out. of. cilantro. This was downright blasphemy, as far as I was concerned, especially given that it was two days before Cinco de Mayo. The next store didn't have any either, and when I realized that they were out of the chocolate chips I needed to make truffles, I threw up my hands in defeat and went home. Luckily, the boyfriend offered to go back to the store the next evening, and by then, they had restocked the cilantro. Crisis averted!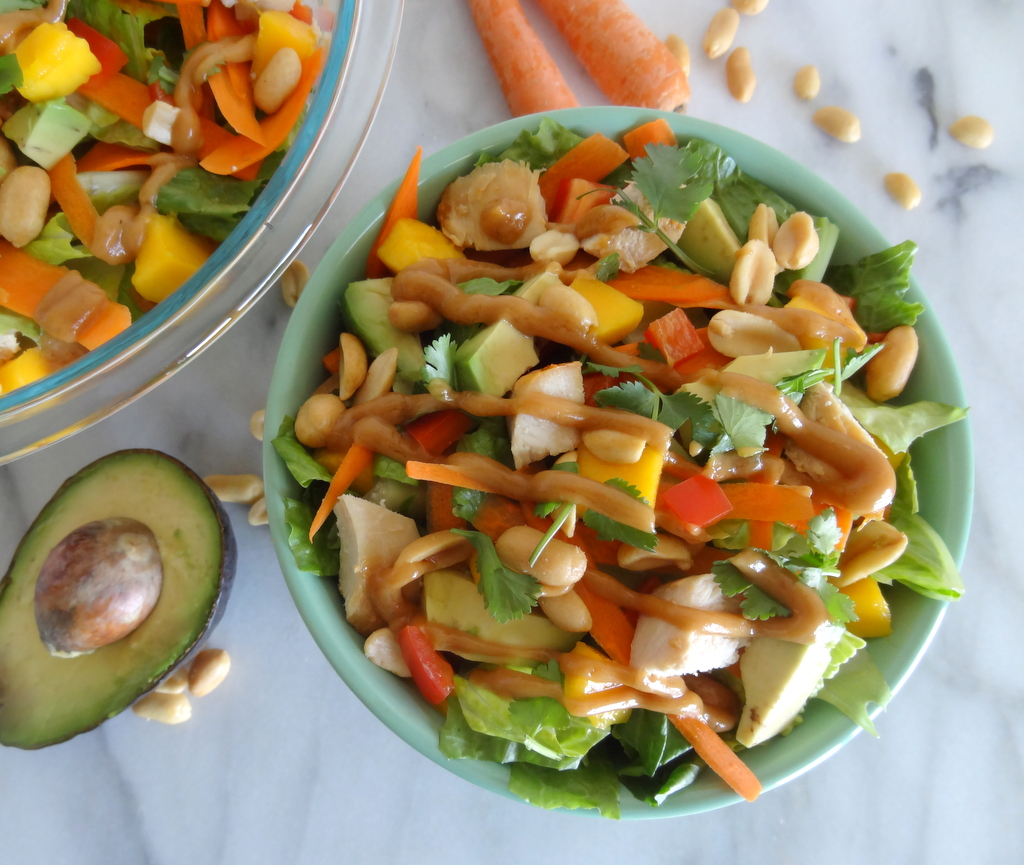 I've already made this mango Thai chicken salad twice, and I have a feeling I'll be making it a lot more this summer – it's got enough protein to be a whole meal by itself, but it's a nice light meal that doesn't leave you feeling weighted down (which is perfect, since as the weather gets warmer, my dog begs ever more insistently for a walk after dinner every night!). The mango, avocado, cilantro, and peanuts complement each other perfectly – the sweetness of the mango, the creamy richness of the avocado, the tanginess of the cilantro, and the crunchy saltiness of the peanuts work together to create a salad you won't soon forget!