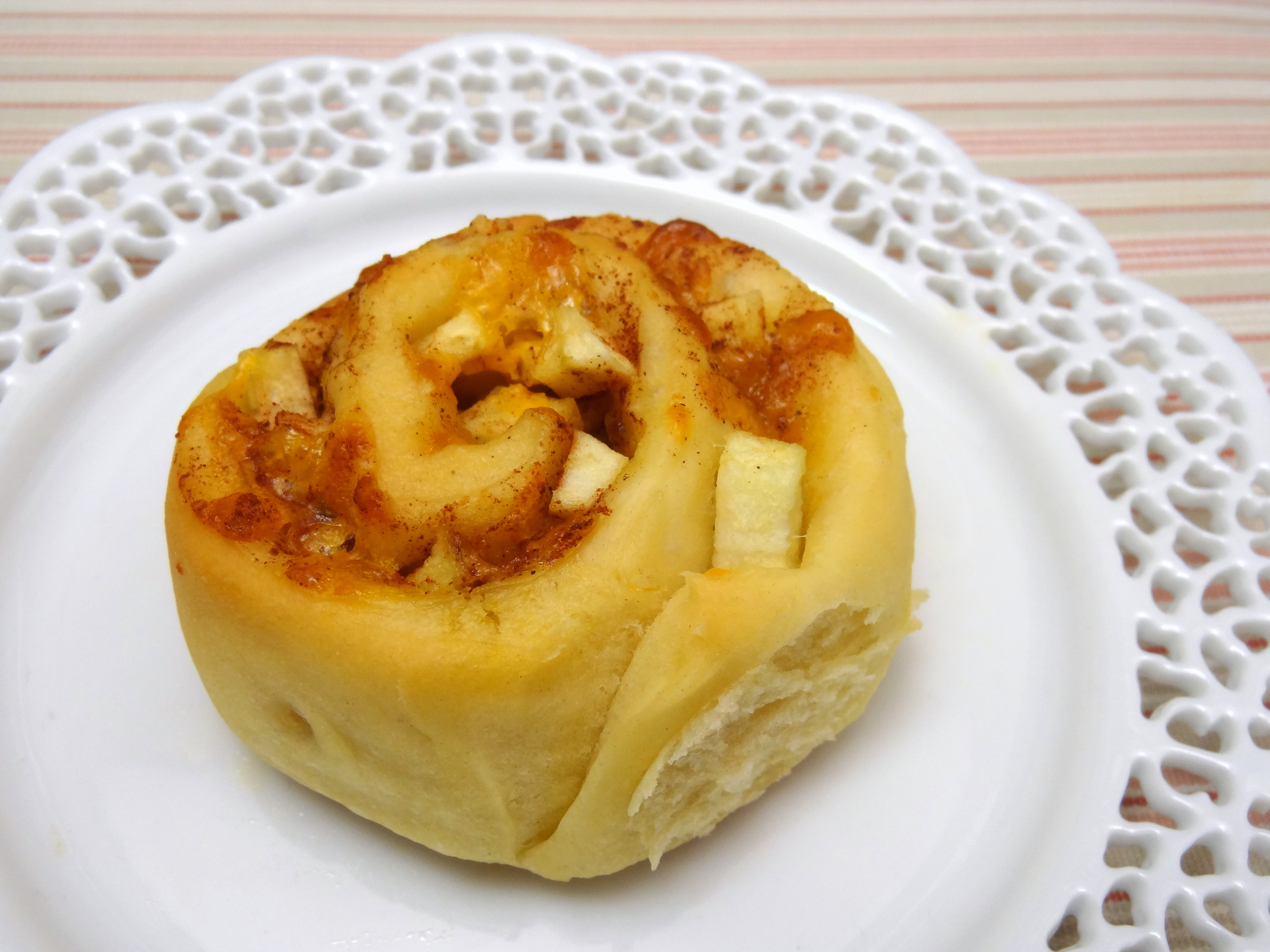 When I was really young, my family had a Klutz Kids Cooking book. The only thing I remember from this book was a recipe for "Happle Bagel Sandwiches": a bagel topped with apple slices, cheddar cheese, and cinnamon. I'm not sure why we stopped making these over time, but I only remember eating them as a small child (probably 5 or younger). When thumbing through Deb Perelman's The Smitten Kitchen Cookbook, I saw her recipe for cheddar swirl breakfast buns and was immediately reminded of those happle bagel sandwiches from my childhood – I knew I had to try making a bun inspired by those flavors.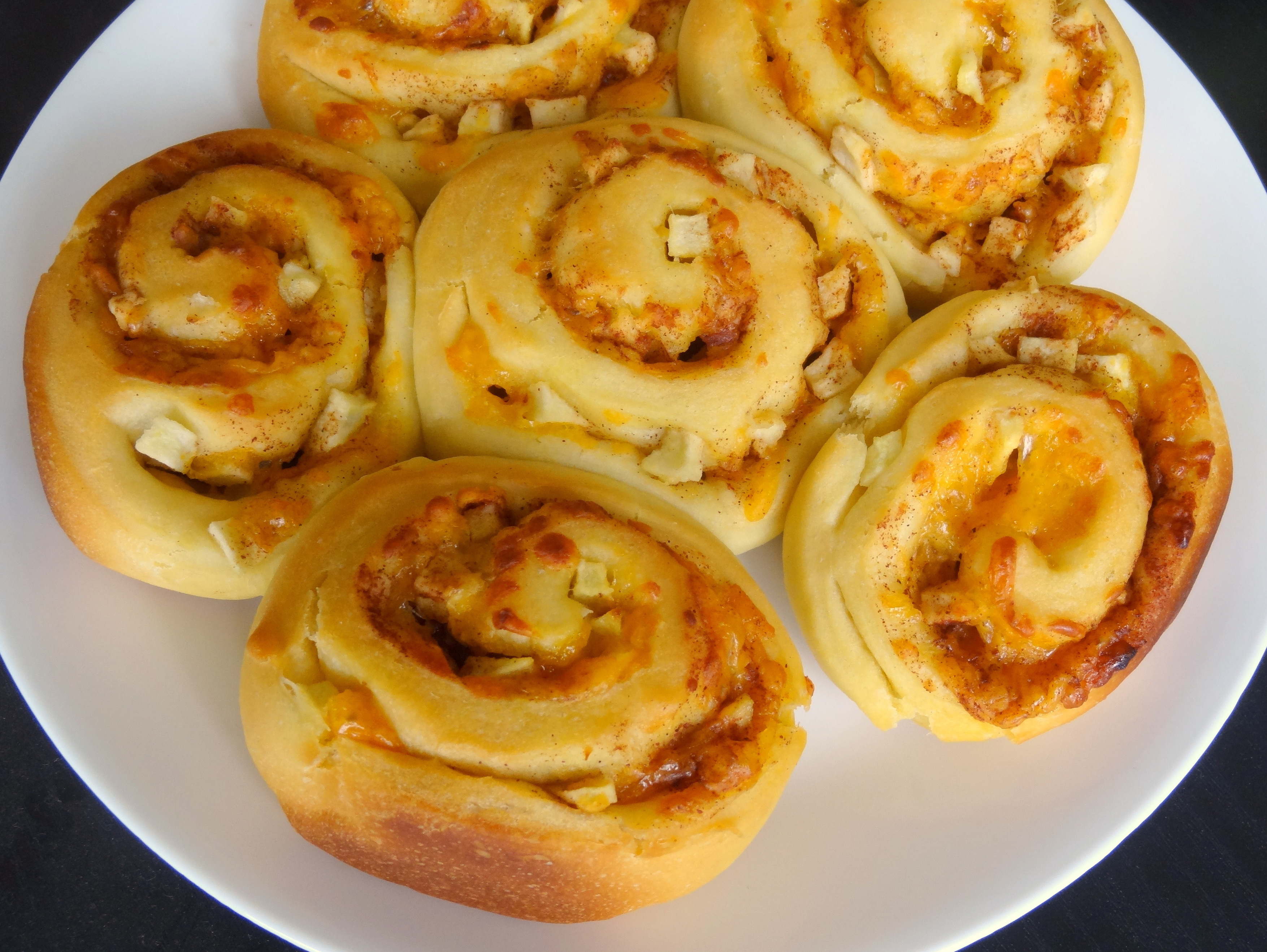 I have a bad habit of not reading a recipe all the way through before starting. The two minutes I saved by skimming through the recipe resulted in having to stay up two hours later than planned, into the wee hours of the morning, in order to finish – the steps aren't at all complicated, but you do have to budget enough time.
That said, these buns were totally worth the wait and whatever sleep was lost. They're the perfect combination of sweet and savory. Have you ever heard the saying, "An apple pie without the cheese is like a kiss without a squeeze"? I'd always found the idea of putting cheese on apple pie rather bizarre, but I may have to try it sometime, because these buns reminded me just how heavenly the combination of tart apples and cheddar cheese can be. While the original recipe was intended for breakfast, these buns are perfect for any time of day. Be warned, though – they're addictive! I had to put some in the freezer, or else the whole batch might have been gobbled up in one day.