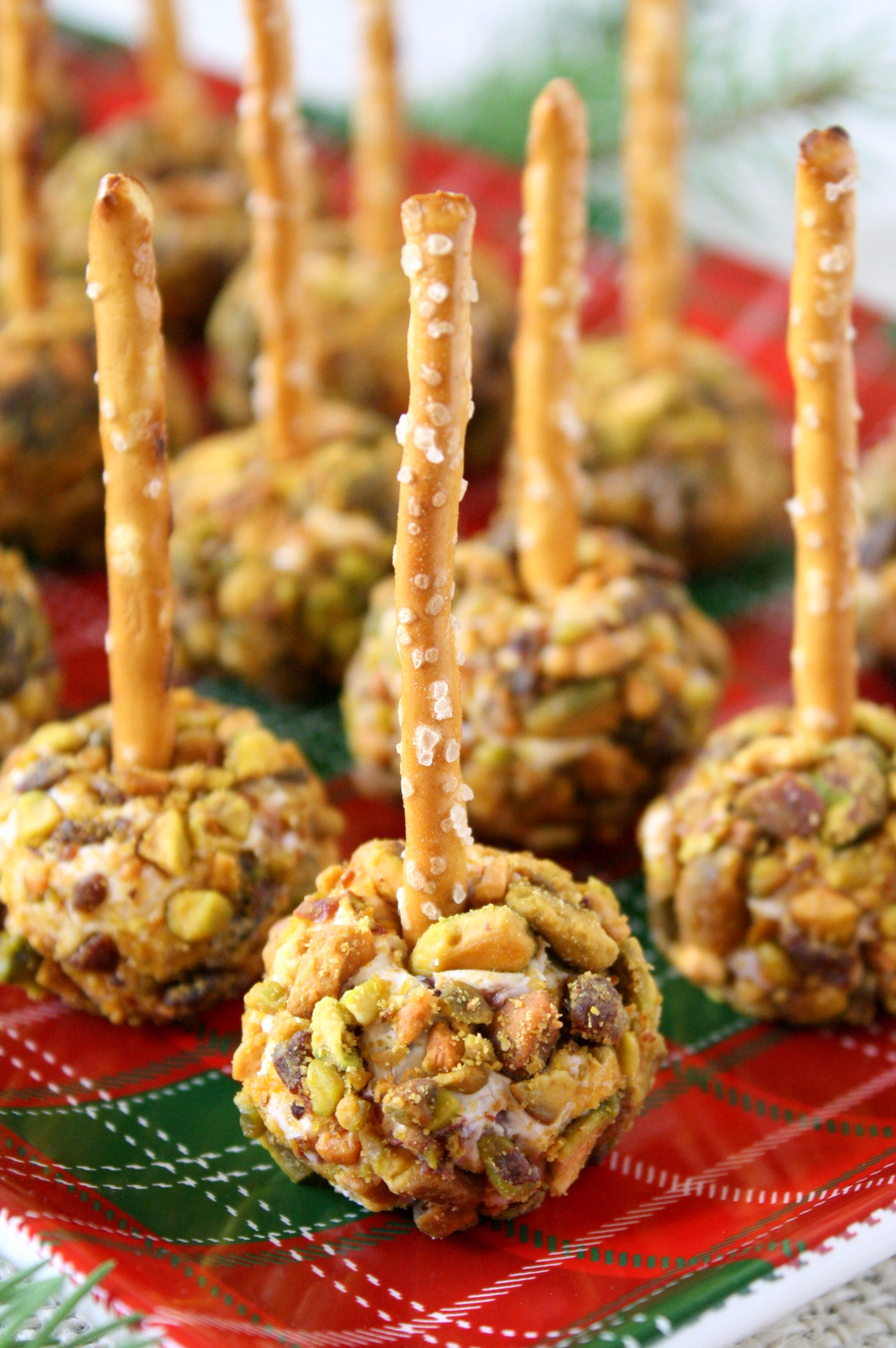 I'm kind of a stickler when it comes to rules—rules set by other people, that is. Unfortunately (or perhaps naturally?), over the course of my graduate school career I've gotten a bit lax about some of my self-imposed rules (e.g. making the bed every morning, hanging up my clothes every night, washing all the dirty dishes before going to bed, etc.). But you know which Mara-made rule I always abide by, no matter how much I want to break it? The one about not listening to Christmas music until after Thanksgiving. I was sorely tempted while assembling and photographing these cherry pistachio mini cheese balls, though. Everything felt so festive!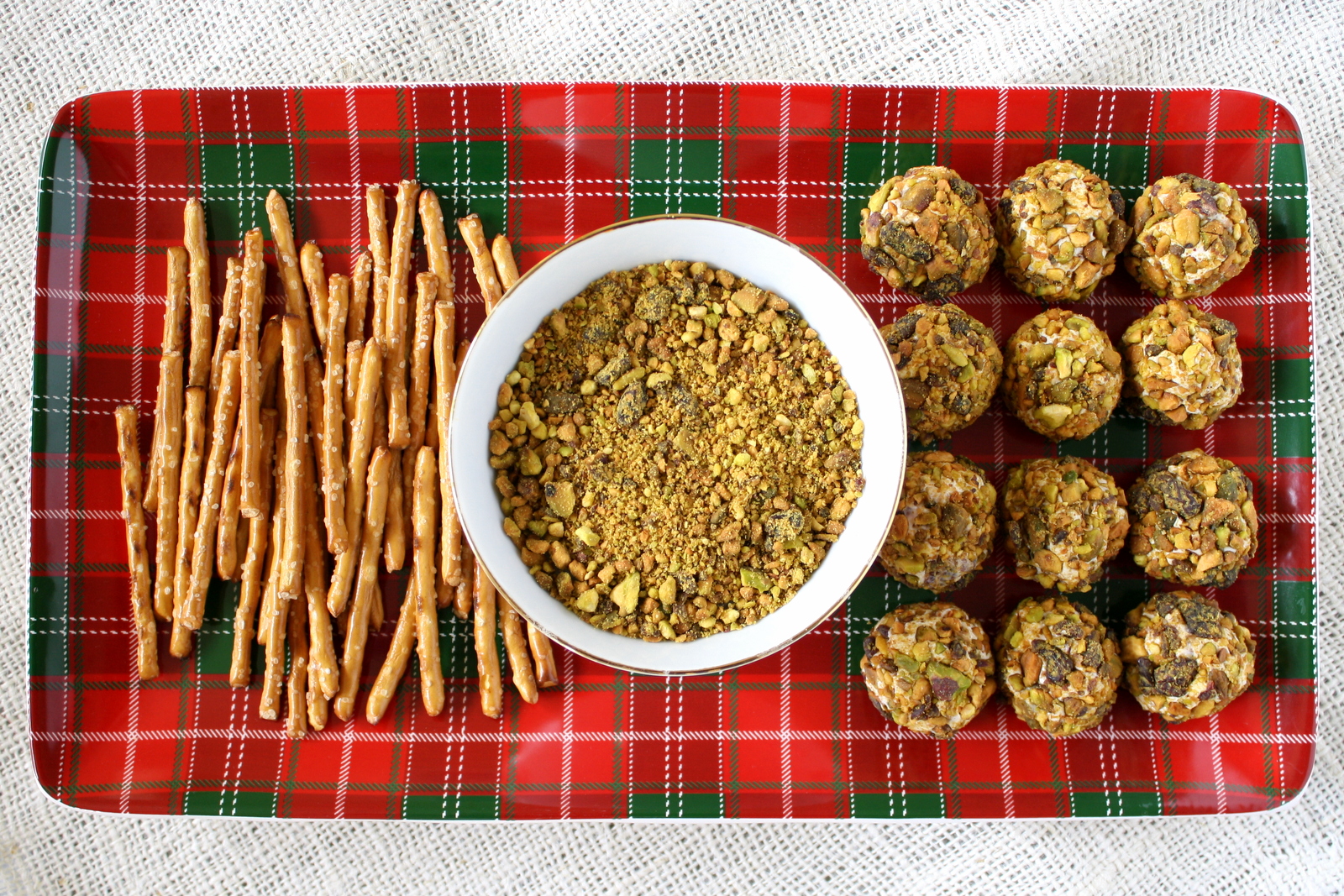 These cherry pistachio mini cheese balls are a fantastic(ally easy) appetizer for any and all of your holiday entertaining needs! Why mini cheese balls, you may ask? For me, it's a matter of surface area. As much as I love cheese—I've joked before that cheese is my spirit animal—I don't really enjoy eating it plain. With a traditional, larger cheese ball, you only get a tiny bit of the tasty stuff rolled on the outside in any given bite, and some cuts don't have any at all! But mini cheese balls have a more balanced surface area-to-volume of cheese ratio, so you're guaranteed plenty of nutty goodness. Plus, miniature bites make for great party fare, since it's easier to carry on a conversation when you don't have to think about utensils.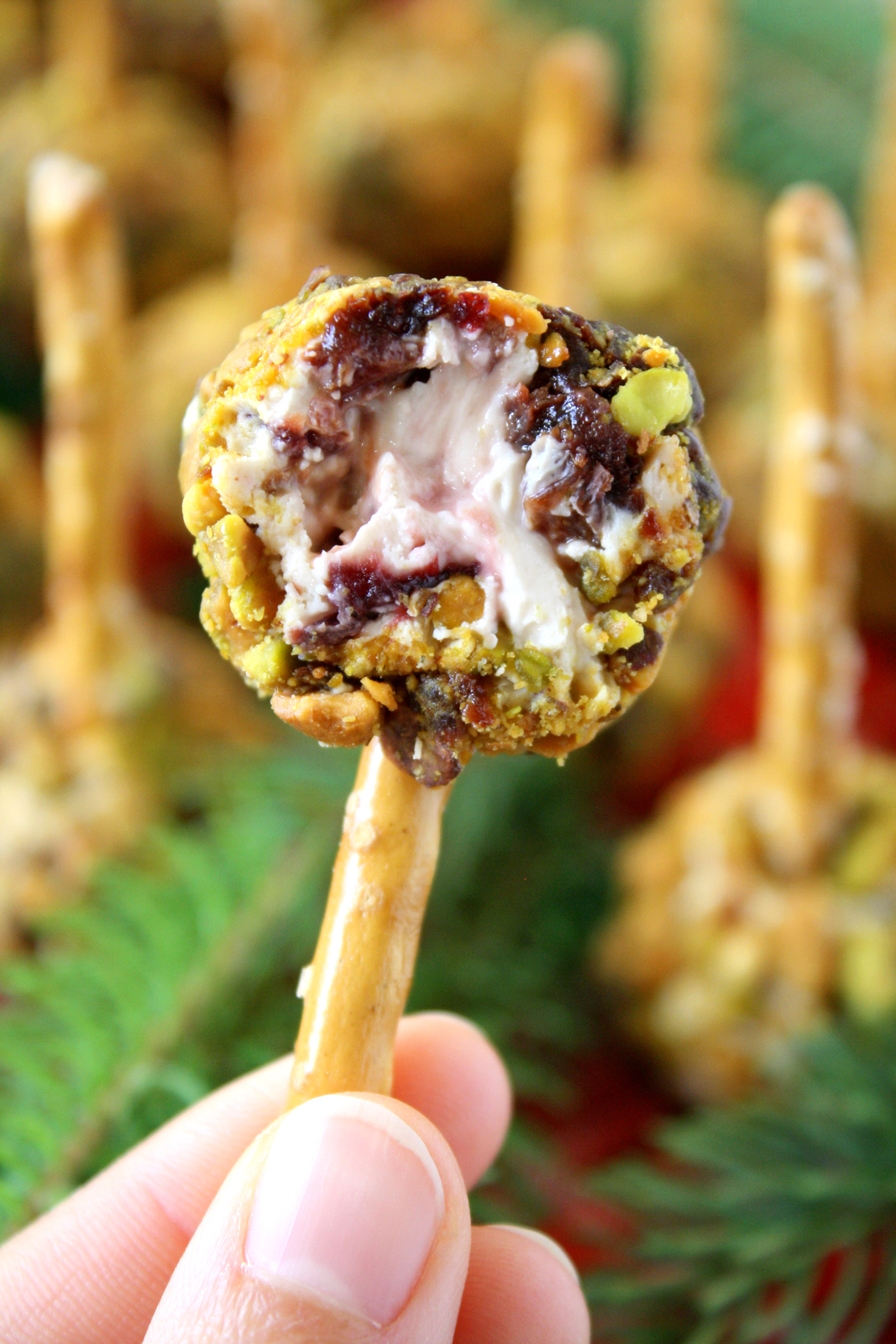 Do you tend to stick to rules that you set for yourself? If you celebrate Christmas, when do you start listening to Christmas music? I'm holding out until after Thanksgiving, but you can bet that the music is coming on and the decorations are going up the very next morning!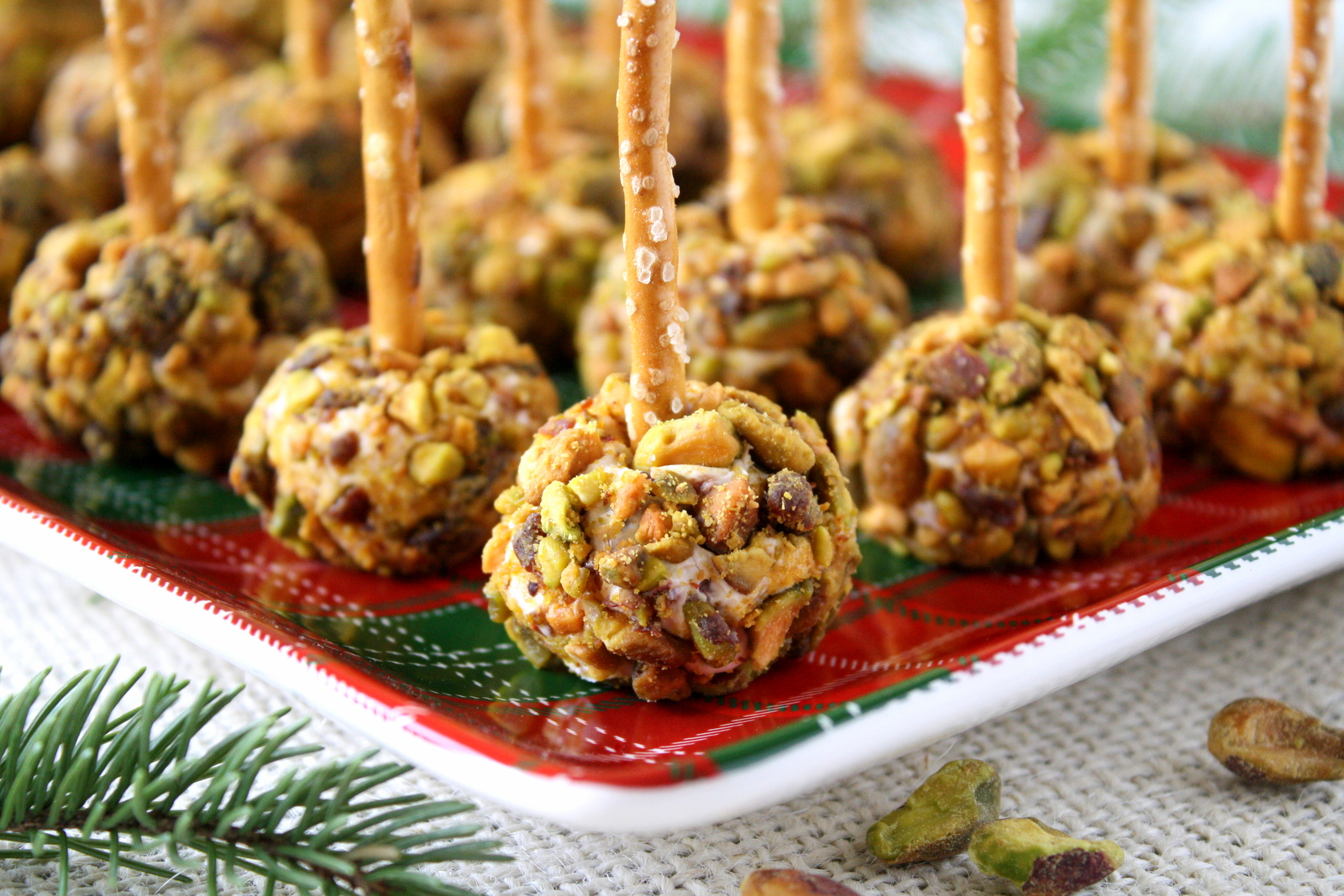 Recipe of the Week
and
Fiesta Friday
(cohosted by
cookingwithauntjuju.com
and
Spades, Spatulas & Spoons
).