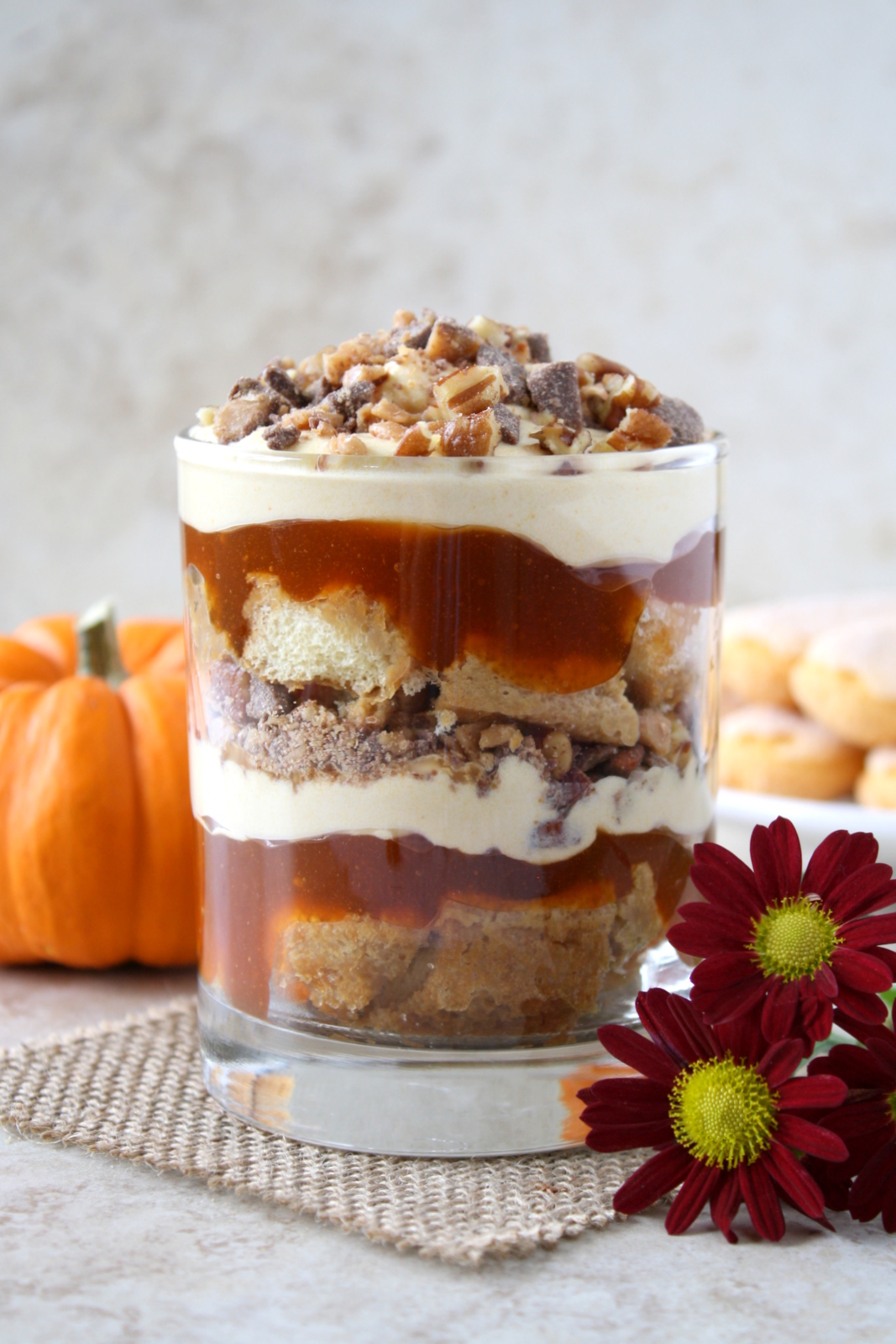 You know that saying that most things worth doing are difficult? Well, that does not apply in the case of these pumpkin spice tiramisu parfaits—they're super quick, no-bake, and no-cook. In a word, they're no-fuss!
Life has been incredibly busy lately—but then again, I feel like fall is the season of busy, wouldn't you agree? The leisurely days of summer are past, and the cozy, cold months of winter are still to come; students are (hopefully) hunkering down into their studies, people are hard at work trying to make year-end deadlines, the holidays are coming, etc. After turning the calendar page to November the other day, I realized with a start that the complete draft of my PhD dissertation (i.e. the reason I keep repeating to myself that most things worth doing are difficult) is due in two and a half months, and of course, I'm behind on a dozen or more different wedding-related tasks (at least, according to The Knot…whose emails I unsubscribed from because they kept reminding me exactly how many days are left until the wedding). So basically, we all could use a simple and quick dessert recipe, because after all, stressed is desserts spelled backwards…which means that if we eat enough desserts, it will reverse our stress! I think that's how that works, right…?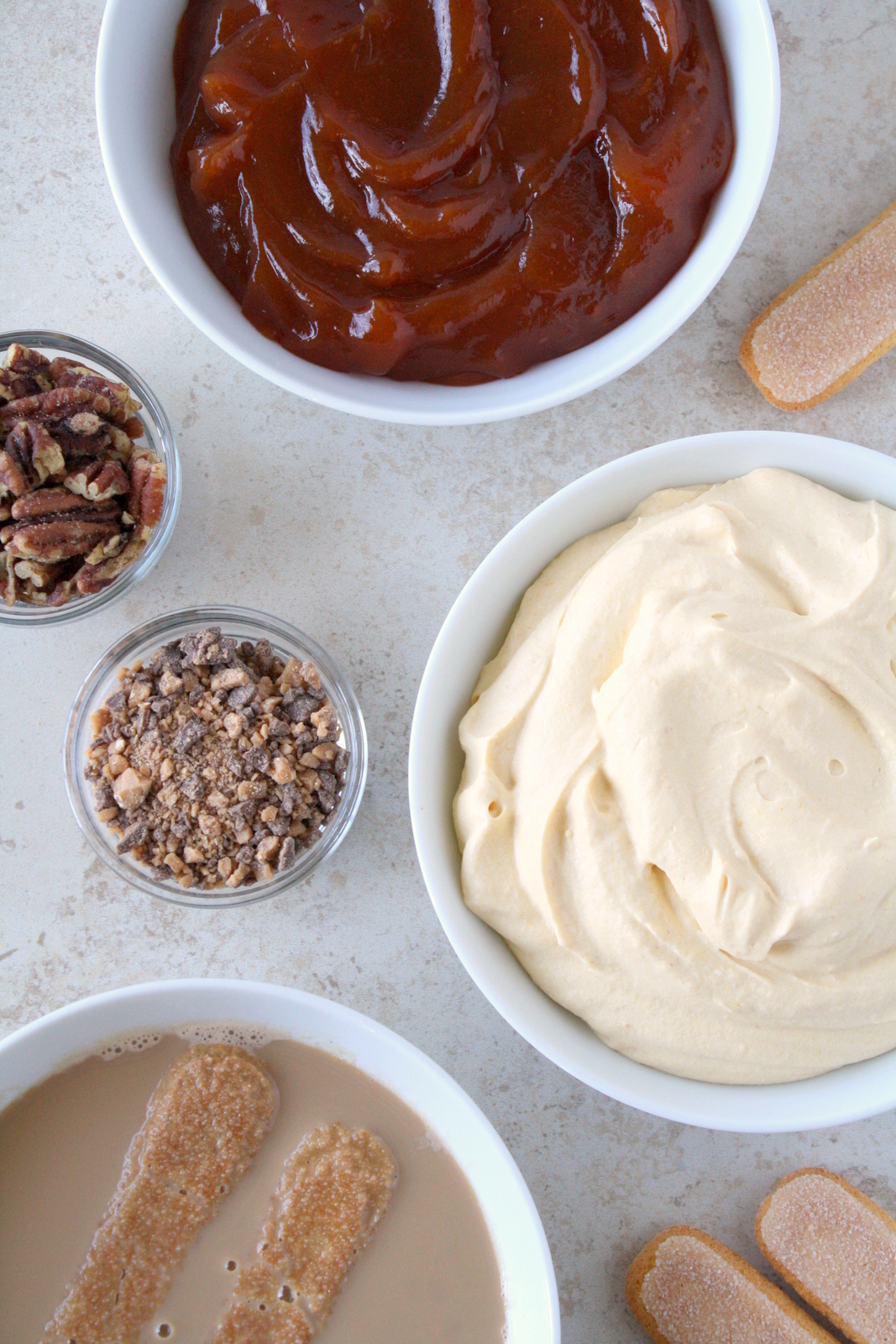 These pumpkin spice tiramisu parfaits are named for the fact that instead of dipping the ladyfingers in coffee, as we would for traditional tiramisu, here we're using a pumpkin spice latte! Tiramisu has undergone a total fall makeover for this recipe. In addition to the ladyfingers dipped in a pumpkin spice latte, there's butterscotch pudding (a word to the wise: maybe skip the store-brand version, since that's what yielded the reddish, semi-translucent goo you see in my photos), a mixture of whipped cream, cream cheese, and pumpkin puree, plus toffee bits and chopped pecans on top!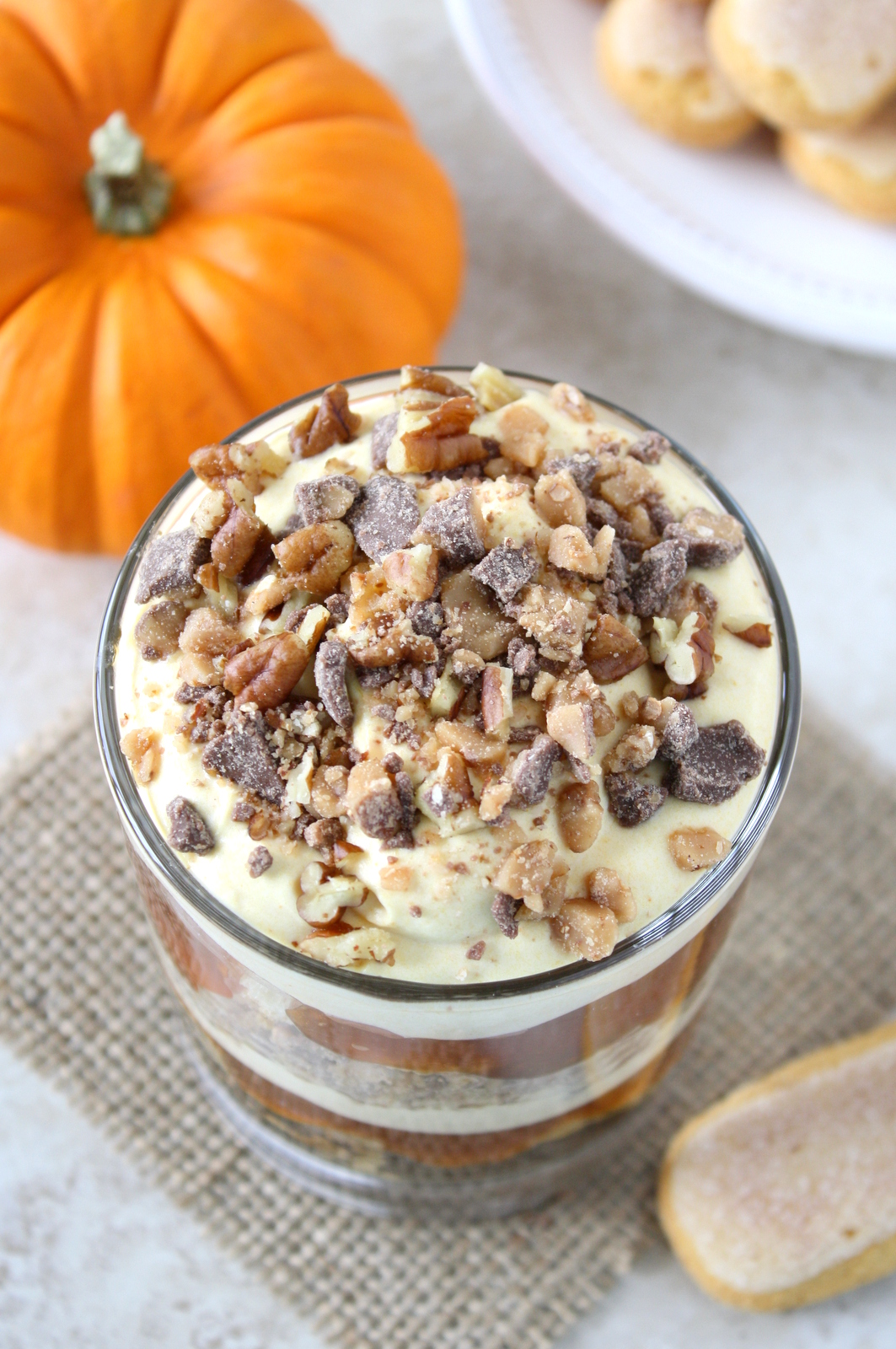 While you do need to set out the cream cheese ahead of time so that it can warm to room temperature, once that's good to go, these parfaits come together in about fifteen minutes! If you want, you can also make them in advance (either assembled or with the components separated) and keep them in the fridge. I left an assembled parfait in the fridge for three or four days, and it was still quite delightful by the time I got around to eating it.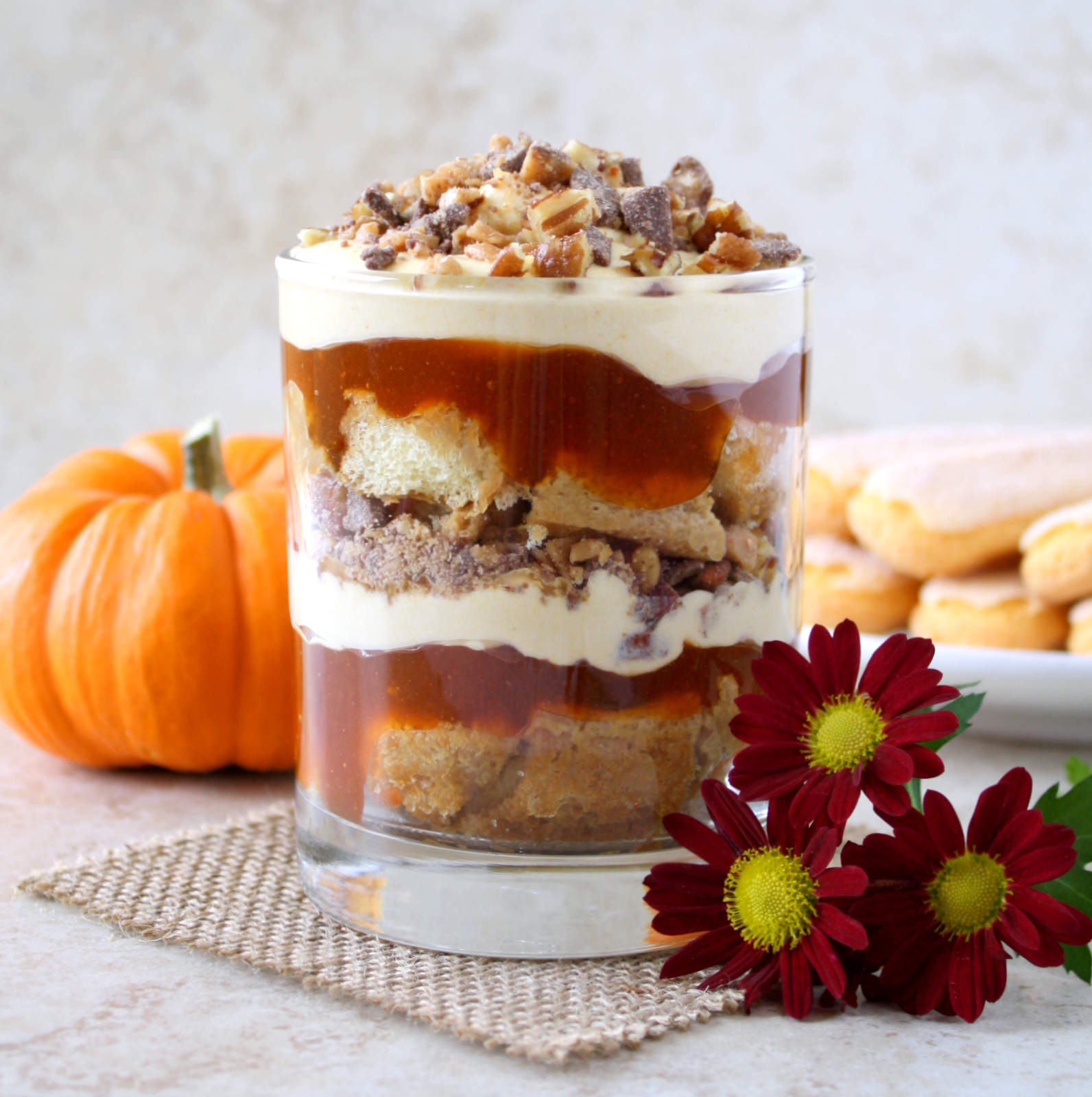 Which season do you think is the busiest? How are you feeling about the end of 2017 drawing near?
Recipe of the Week
and
Fiesta Friday
(cohosted by
Life Diet Health
and
My Culinary Saga
).