This shop has been compensated by Collective Bias, Inc. and its advertiser. All opinions are mine alone. #SameSilkySmoothTaste #CollectiveBias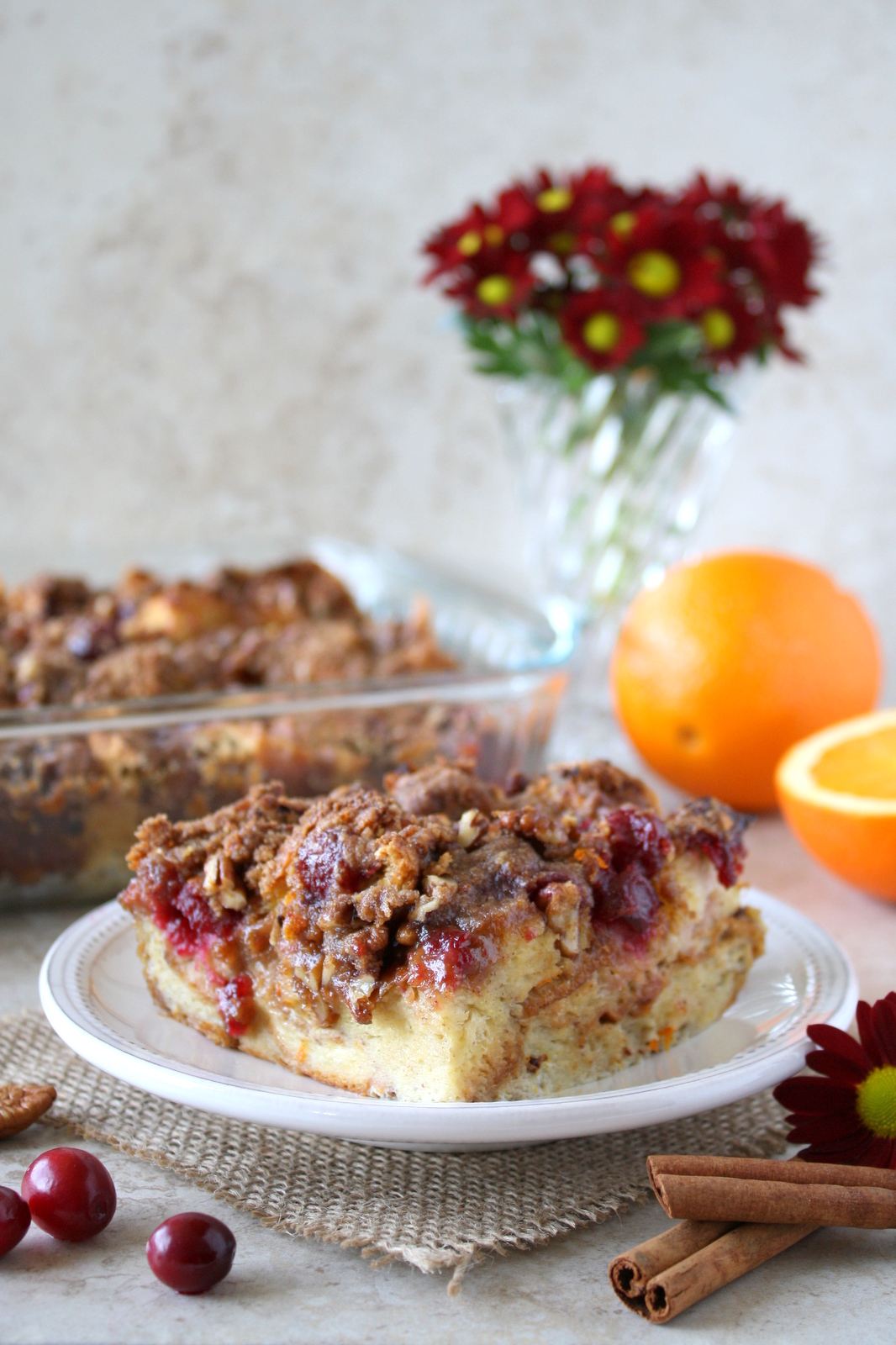 It's not too early to start counting down the days until the holidays, right? Although fall is by far my favorite season in Michigan and I'm not at all in a hurry to see it turn into winter (my least favorite season in Michigan), I'm already looking forward to the holidays. All the normal reasons apply—good food, good cheer, etc.—but this year, I'm most excited about meeting someone very special: my first ever baby nephew! He was born a few weeks ago, and while my brother and sister-in-law have been plying me with a constant supply of photos, there's no substitute for an in-person visit. After all, how can you get baby snuggles when you're two thousand miles away?!
Now, I don't know a whole lot about babies, so I had to look online to see when they start eating solid foods. While it seems that by the time of my visit in December, my nephew could be eating solid foods, I'm guessing that French toast casserole isn't on the list of doctor-recommended options. BUT that doesn't mean that his parents (and grandparents) can't chow down on this cranberry orange French toast casserole—and they very much deserve to, because they've been working so hard to take care of the new addition to the family!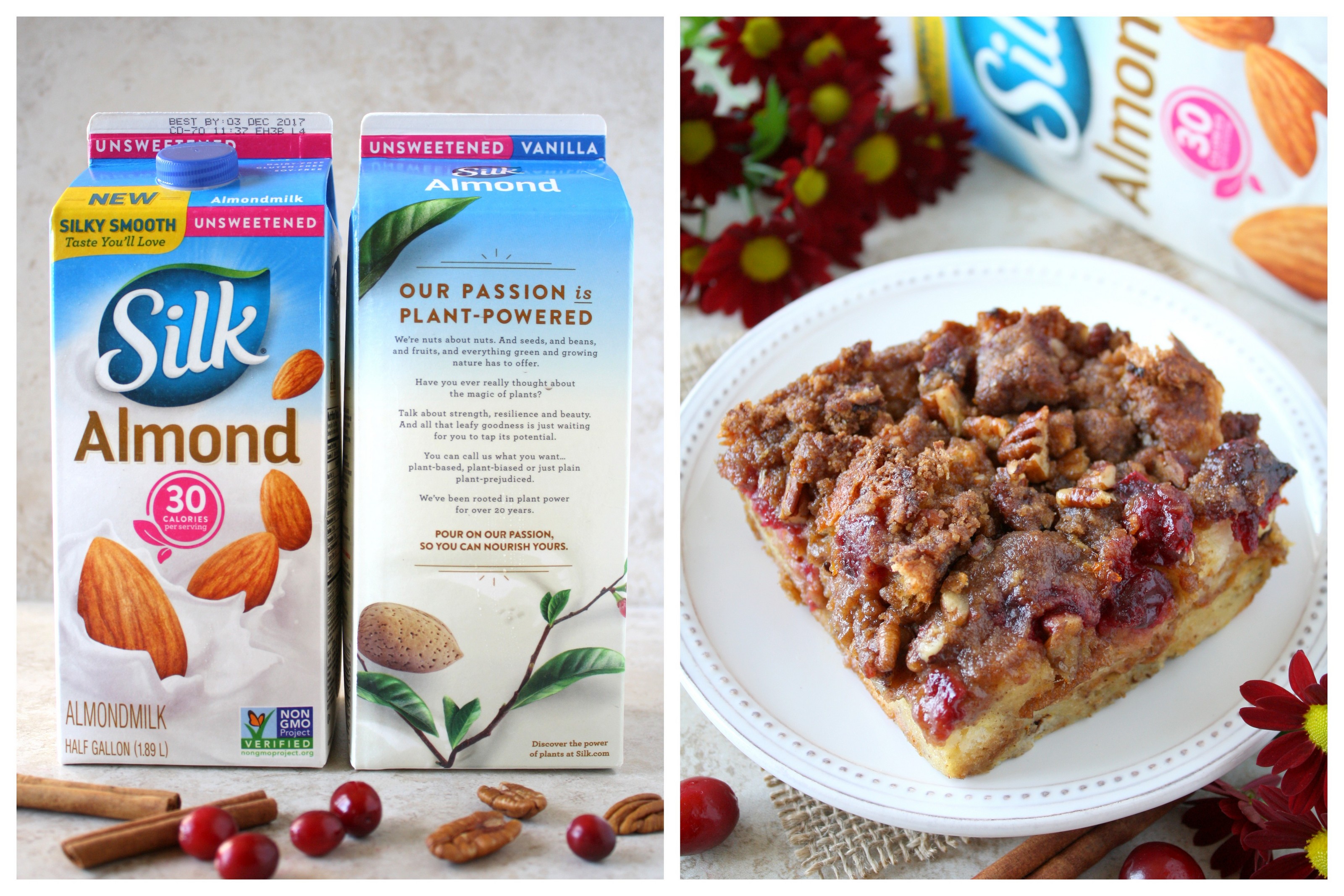 As I've mentioned before, food is my love language, and I especially enjoy treating people to fancy homemade breakfasts. This cranberry orange French toast casserole is 100% dairy-free, which means that everyone in my family (minus the wee little one, sadly) can revel in its deliciousness. Traditionally, French toast is made with dairy milk, but I've found that you can use Silk® Almondmilk (with a new silky smooth taste you'll love!) in this casserole without skimping on flavor or fluffiness—plus, it has 50% more calcium than dairy milk!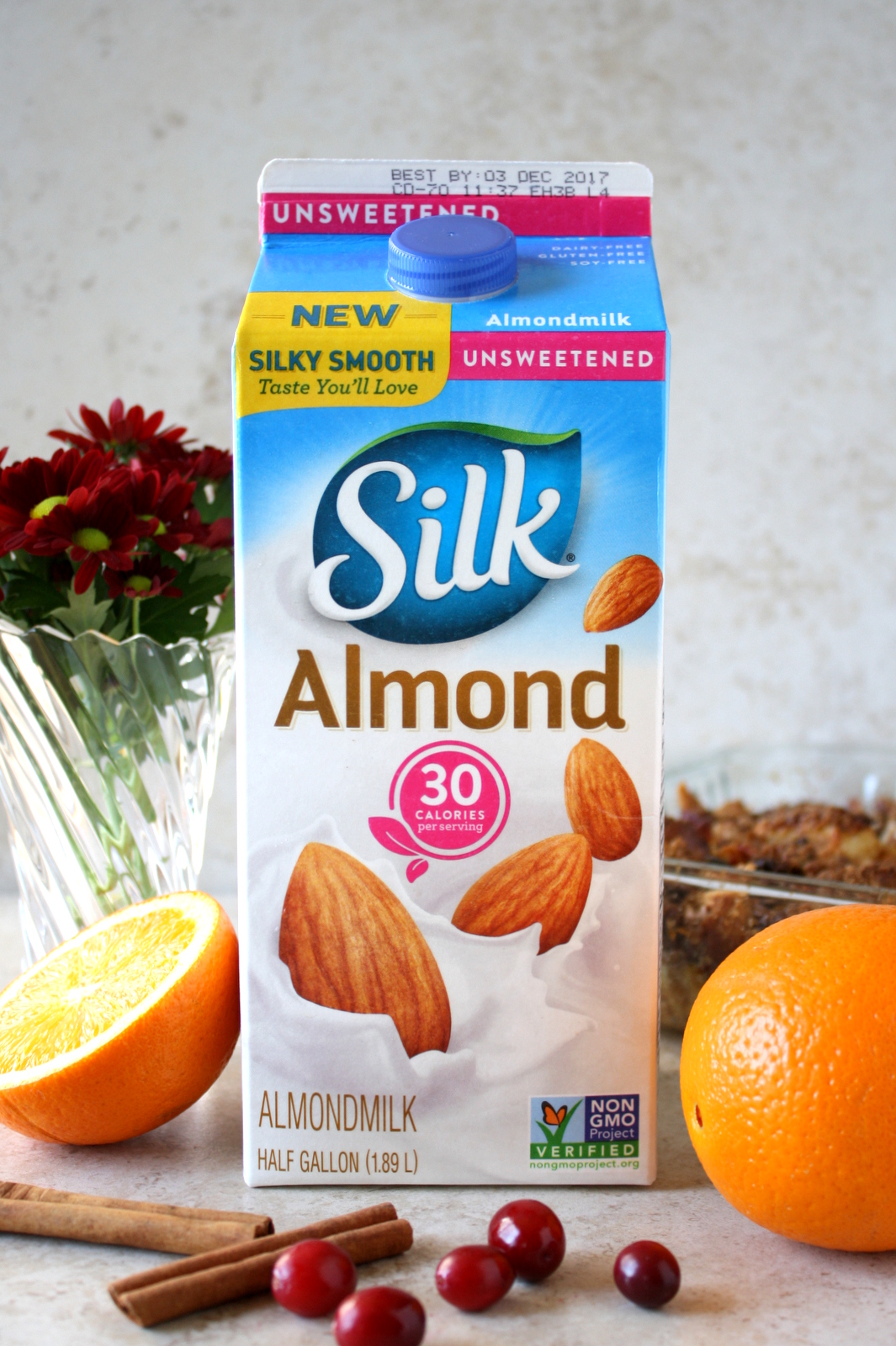 Both the vanilla and original varieties work great in this recipe, and while I personally prefer the unsweetened versions, feel free to use whichever you like. If you're not sure where to shop, check out the refrigerator section at Walmart for a wide selection of products.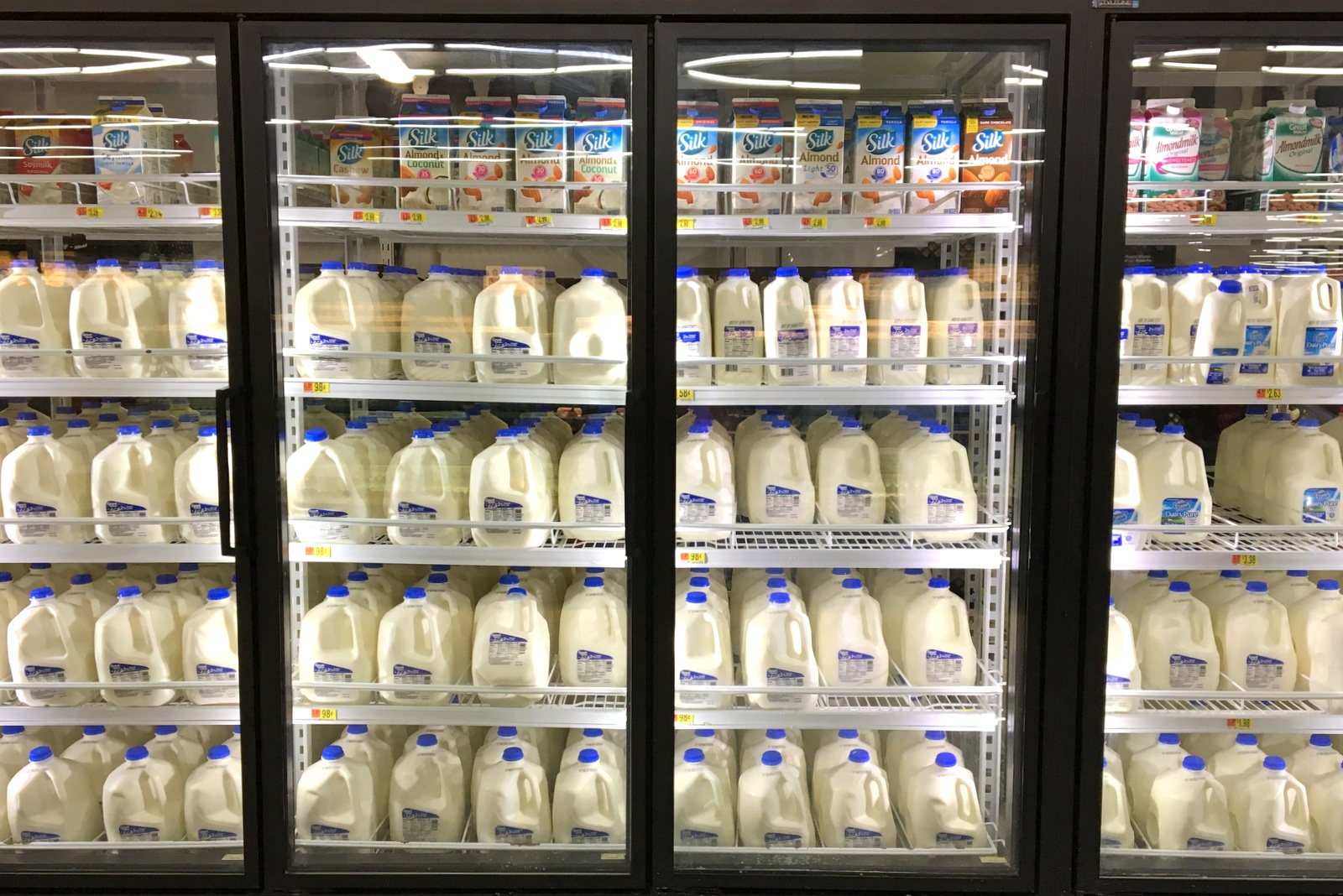 If "home for the holidays" were a flavor, this French toast casserole would embody it perfectly, with its bright, cheery notes of cranberry and orange, crunch of pecans, and subtle but ever-present warmth of cinnamon—but even so, there's no reason we shouldn't enjoy it throughout fall! What could be cozier than surprising your family with a special breakfast on a crisp, cool morning before heading out to a pumpkin patch or apple orchard? It's okay, I'm basic and I know it. #basicandproud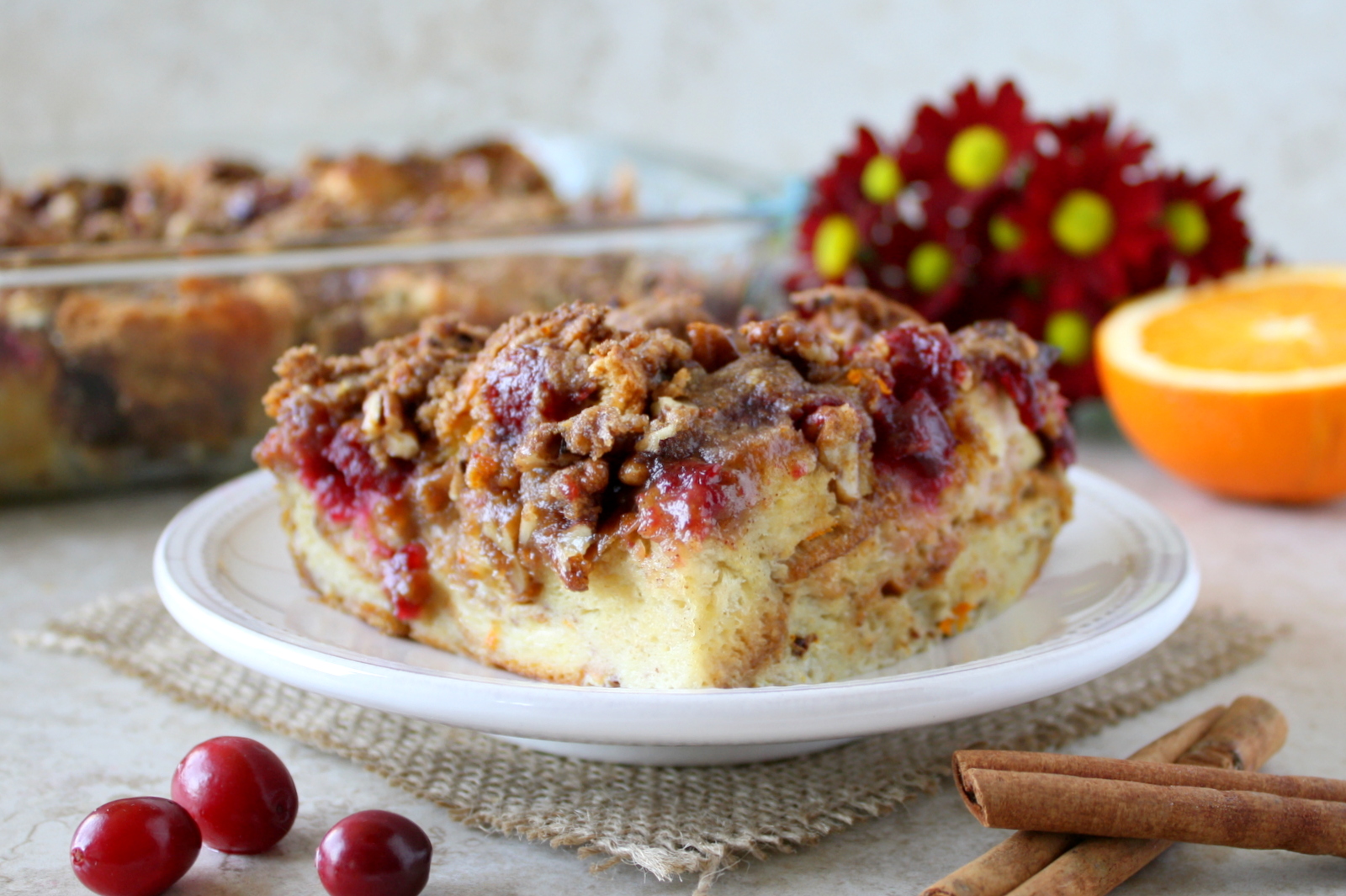 When do you start counting down to the holidays? How do you feel about retailers already decorating and selling holiday merchandise? Regardless of whether you're solidly in the fall mindset or already making plans for the end of the year, there are lots of dairy-free Silk® Almondmilk recipes to fit any occasion – be sure to check them out!
Recipe of the Week
,
Welcome Home Wednesdays
, and
Fiesta Friday
(cohosted by
Food For The Soul
and
The Not So Creative Cook
).