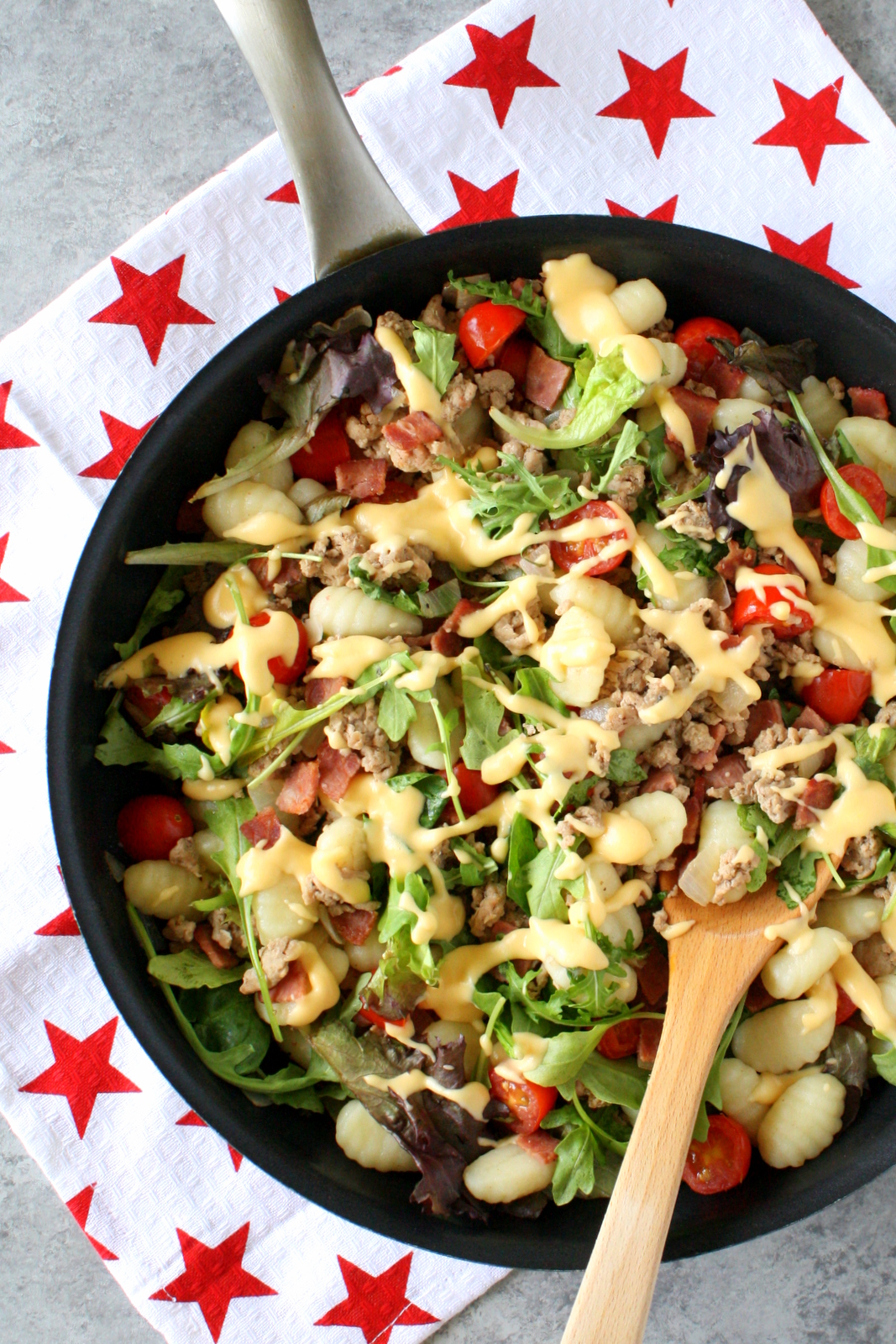 This summer has been remarkably busy so far—how is it already mid-July?!—but I've been doing my best to make the most of it, especially since it's the last one I'll be spending in Michigan (fingers crossed for completing my dissertation this next year!). To that end, I've gone on my annual cherry-picking excursion, attended various events around town, and even signed up for a library card! I know, I know…the last one sounds pretty anticlimactic, but after I moved off to college, I grew accustomed to relying on the university library, and eventually I just sort of forgot that public libraries existed. I also sort of forgot that non-academic books existed. As a kid, I spent many a summer night so deeply engrossed in a book that I couldn't put it down until sleep overtook me, and it's been really nice to get back into reading for pleasure.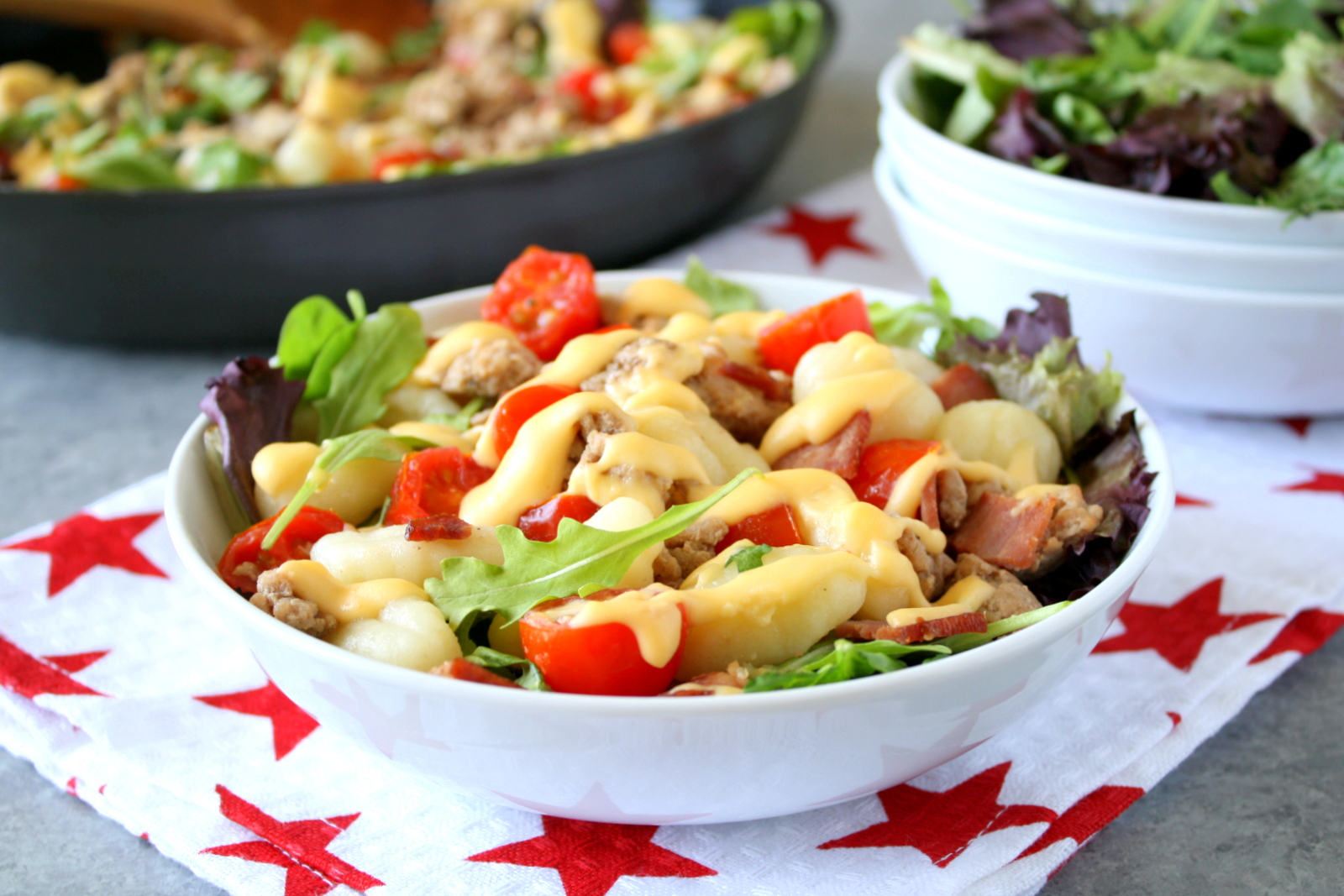 Another way that I've been celebrating summer is through dishes like this bacon cheeseburger gnocchi! Even though we can enjoy burgers throughout the year (and likewise, the ingredients for this gnocchi are readily available throughout the year), there's something quintessentially summery about a cheeseburger. Since I don't have a grill, I decided to make a deconstructed version and toss some gnocchi into the mix—but you could also use pasta, if you prefer! Unlike a traditional cheeseburger, which is usually pretty sparse in the vegetable department, this gnocchi can stand as a meal all by itself, since it's just as much a salad as it is a meat and potatoes kind of dish.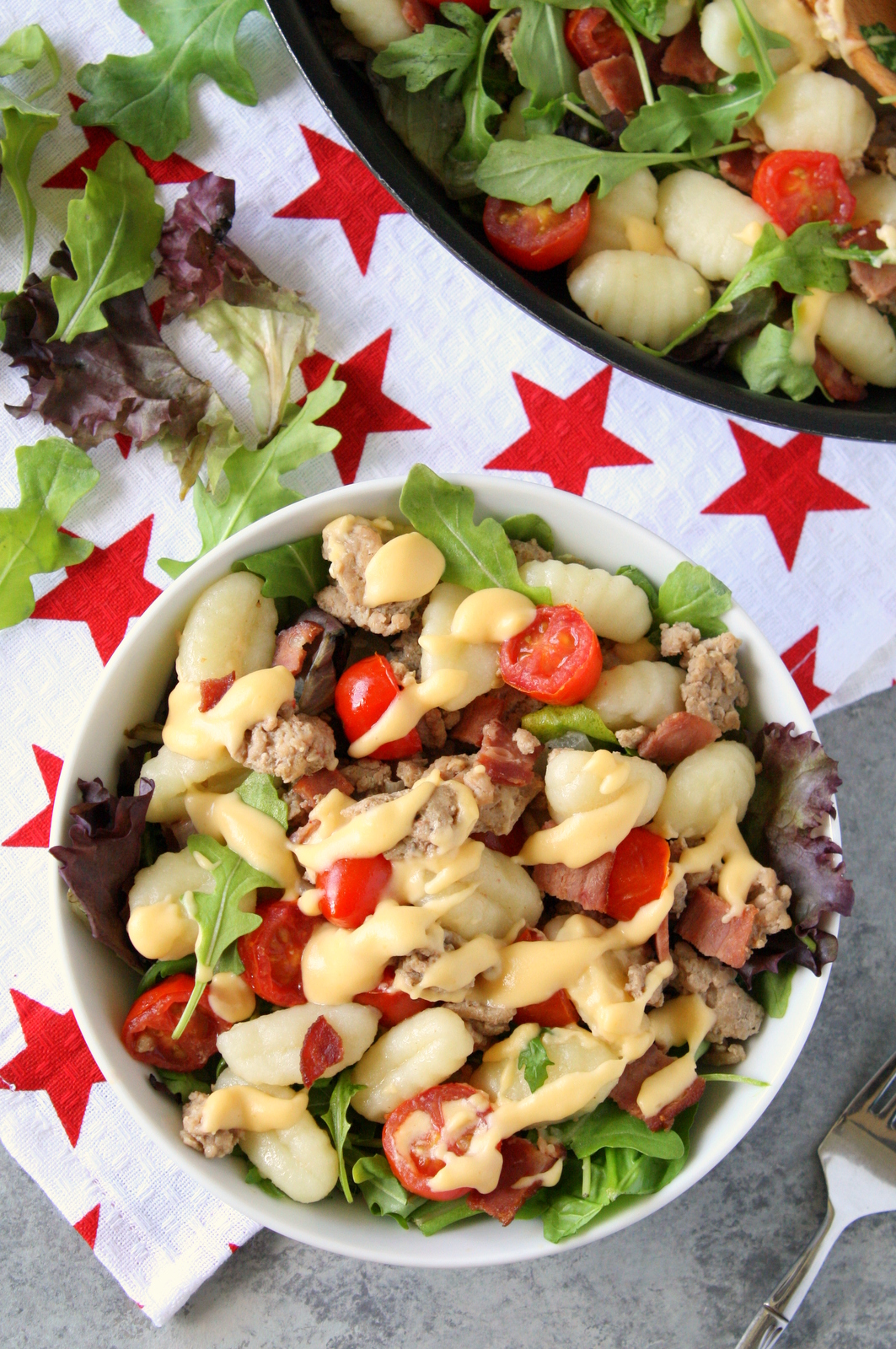 I'm going to keep this short and sweet—after all, I have to conserve my words for my dissertation, since it's certainly not going to write itself! Have a great week, and if you've read any great books lately, please leave a comment and let me know! I'd love to hear your recommendations.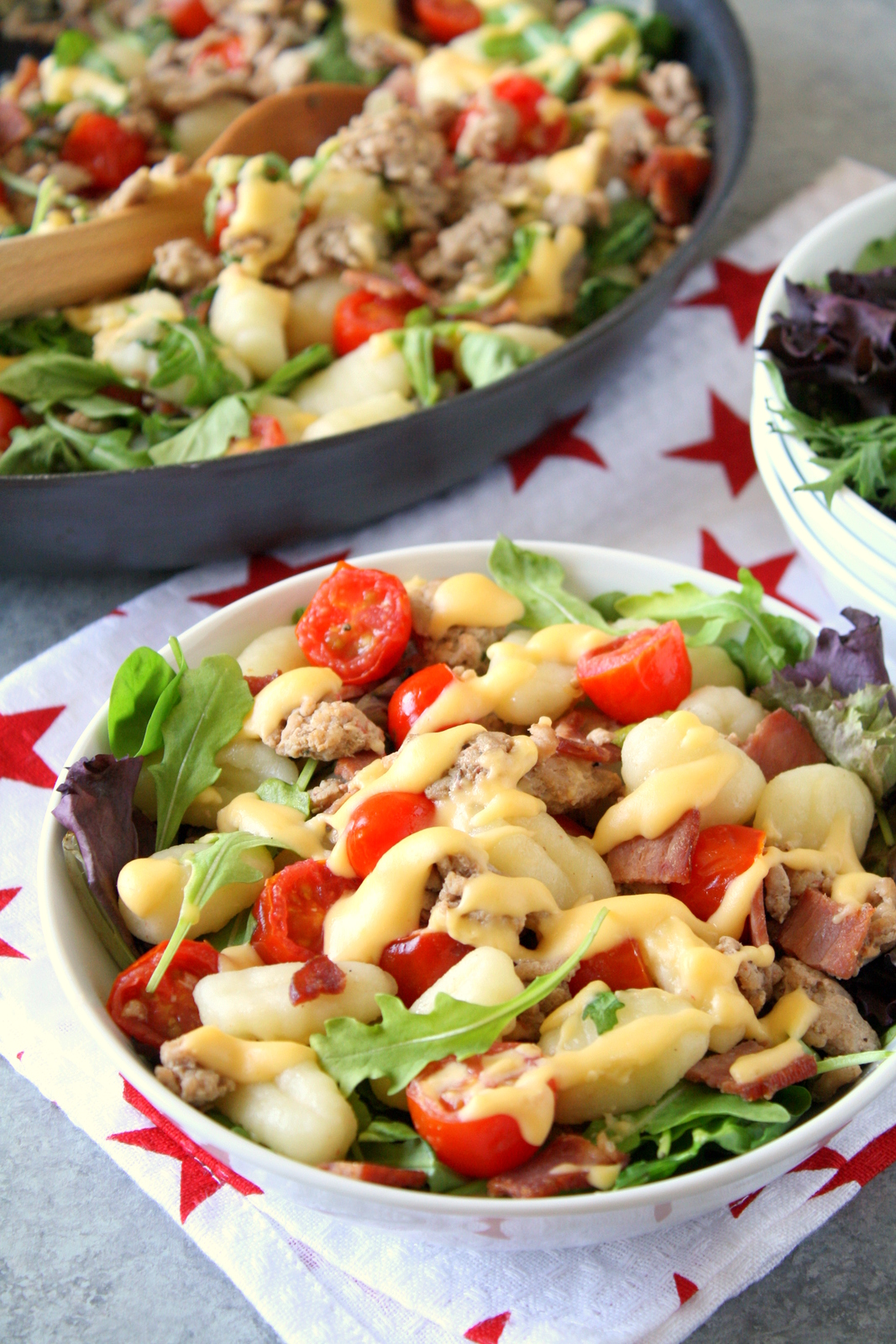 Recipe of the Week
,
Welcome Home Wednesdays
, and
Fiesta Friday
(cohosted by
Cooking From My Heart
and
Adorable Life
).