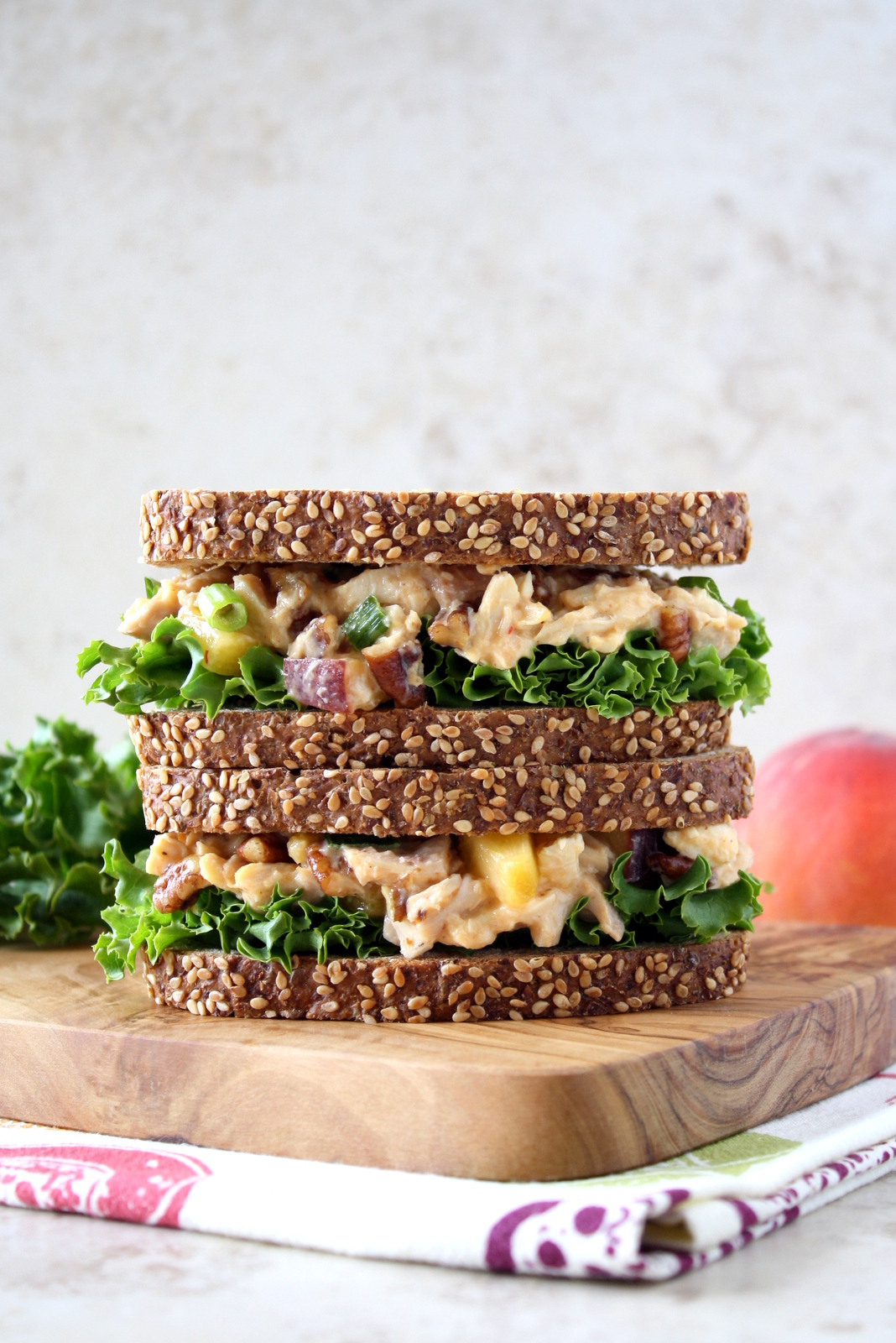 This chipotle-peach chicken salad is the first thing I've made in the kitchen in two weeks, and I'm not even sure it counts, given how many shortcuts I took. I used rotisserie chicken that I had shredded and frozen weeks ago. Too lazy overheated to turn on the oven, I bought pecans that had already been roasted. And I finally decided to try making my beloved chipotle-peach vinaigrette with peaches from a jar. The result? One damn tasty chicken salad.
The 90-degree temperatures we've been having in Michigan can only account for my absence from the kitchen for the past day or two. The rest of those two weeks has been a recovery period after what I can only describe as an accident based in carelessness and frugality-induced pigheadedness. You know how they say you should throw out chipped or cracked dishes, because they can be dangerous? Well, I decided that didn't apply in the case of frugal graduate students, so I persisted in using a plate that I knew had a hairline crack (it's just in the glaze, I told myself!). But the other week, I was bringing the plate to the sink after lunch and I carelessly misjudged the height of the counter, so when the plate knocked into the counter, it cracked. A large shard went into my palm and between two fingers, so…it seemed like a pretty good time to check out Trader Joe's frozen entrees and to minimize the number of dishes to wash for a little while!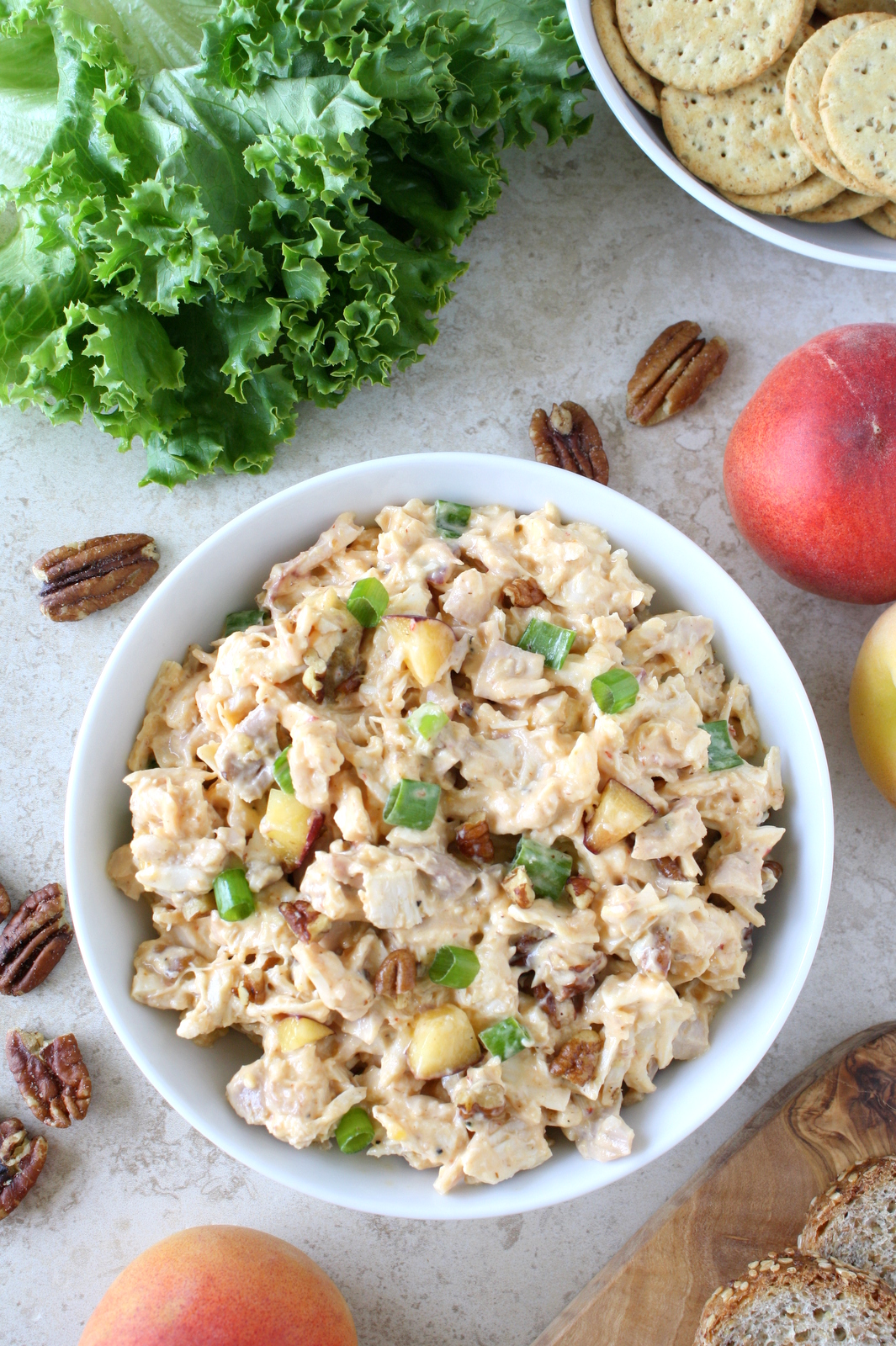 Why am I telling you this? Well, for one thing, to remind anyone out there who may be as frugal and/or pigheaded as I was that you really should throw out your chipped or cracked dishes. And for another, to prove just how easy this chipotle-peach chicken salad is to make: if I can do it in fifteen minutes with one hand, just think how quickly you can do it with two!
The fruity, smoky chipotle-peach vinaigrette puts a delicious new spin on chicken salad that will have you making this on repeat all summer. Load it on crackers or spread it in a sandwich or wrap—just be sure to serve it on a good, solid plate.
Recipe of the Week
,
Welcome Home Wednesdays
, and
Fiesta Friday
(cohosted by
Everyday Healthy Recipes
and
The Not So Creative Cook
).