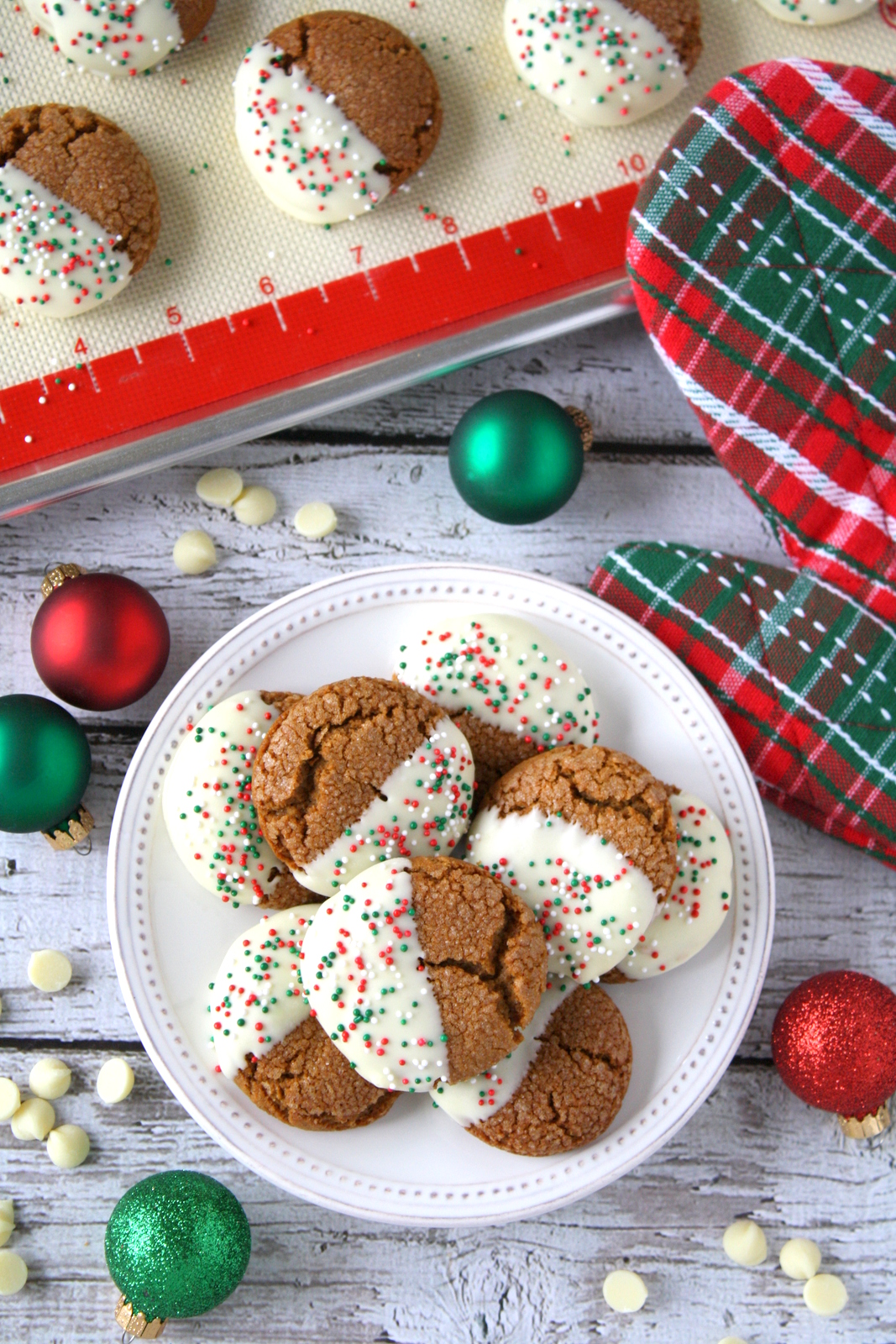 After the classic chocolate chip cookie, the cookie I remember most vividly from my childhood is the molasses crinkle. Spiced with cinnamon, ginger, and cloves, and topped with a subtle sugary sparkle, the molasses crinkle strikes me as the cookie version of Throwback Thursday: often forgotten but enthusiastically embraced whenever someone dusts off the old recipe card and shares it with their friends and family. Their ingredients are basic (no Himalayan salt or Madagascar bourbon vanilla here!) and their appearance is unassuming, but just take a bite and you'll instantly taste the warmth and comfort that these molasses crinkle cookies embody.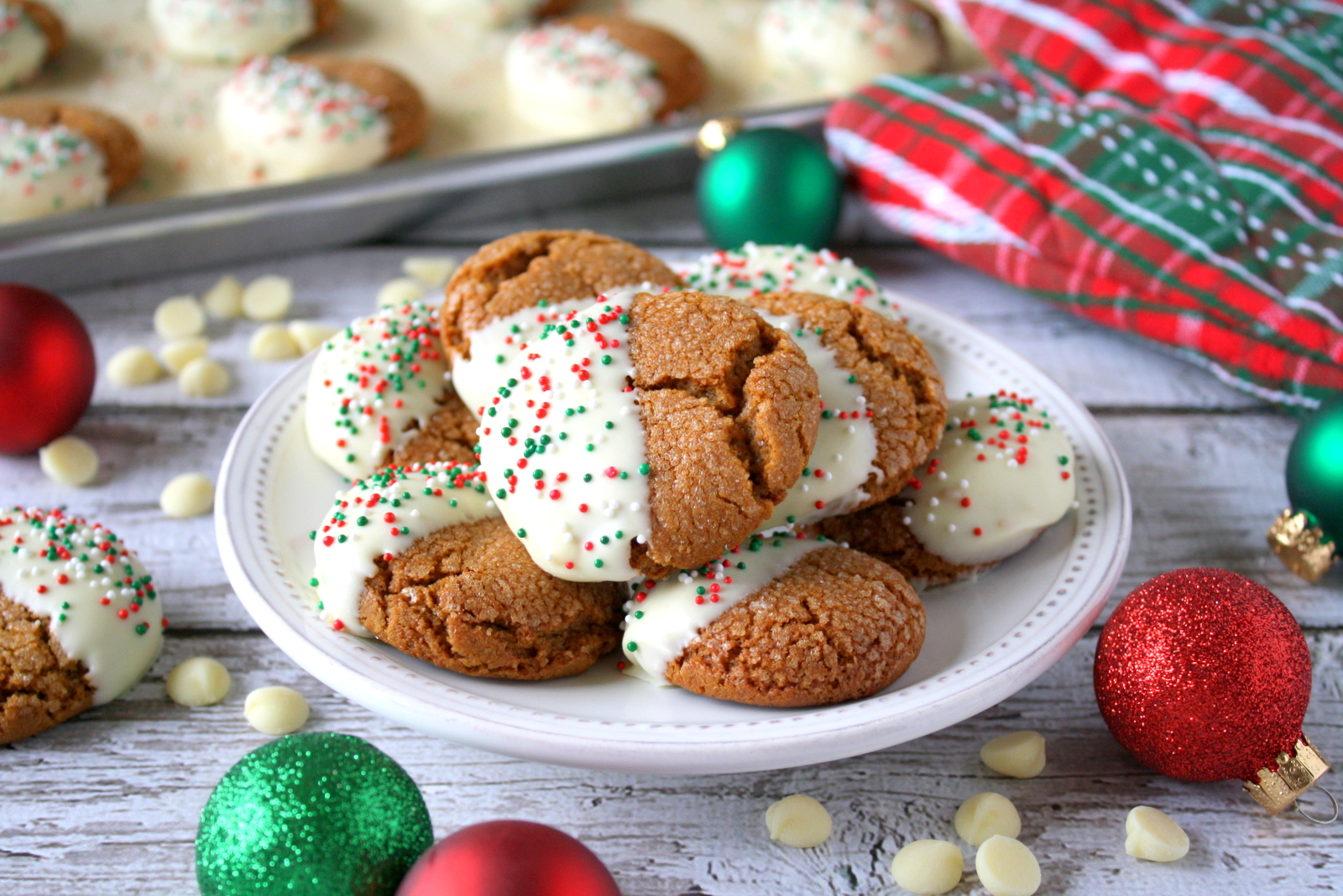 Even though the spices in molasses crinkles are similar to the ones found in gingerbread, I've never thought of them as particularly festive (not visually, anyway), so I set out to make a holiday-worthy version by dipping them in white chocolate and adding colored sprinkles. It only takes a few extra minutes, which is a small price to pay for such pizzazz!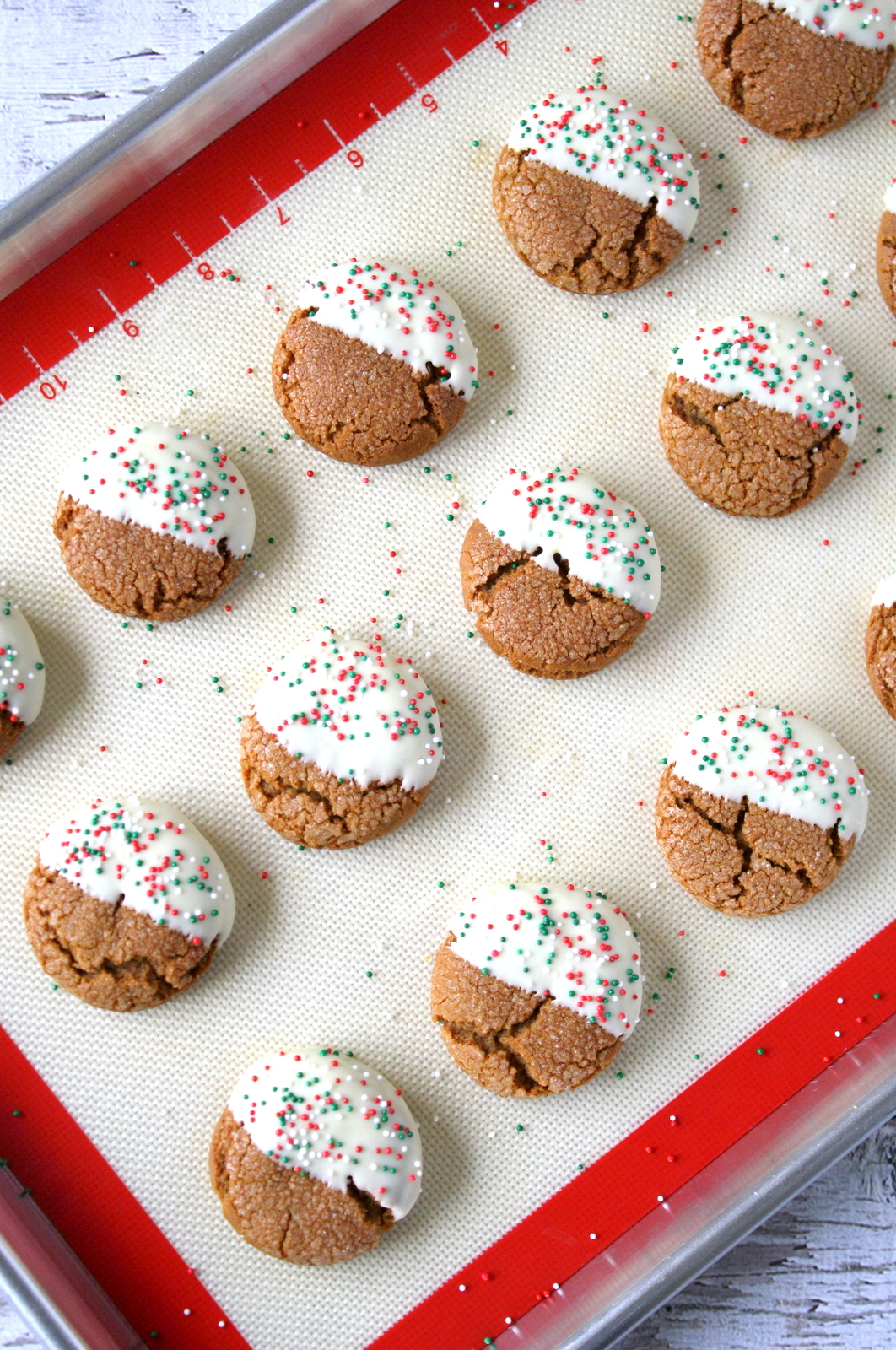 The past few weeks have been incredibly busy and there are some big changes on the horizon (this is obviously true on the national level, but I'm talking about on the personal level; more on that in a future post), so I've been a little slow to get into the holiday spirit this year. Luckily, baking a batch of these molasses crinkle cookies, writing a few Christmas cards, and playing some seasonal music were all I needed to jump-start that festive feeling. What are your tricks for getting into the holiday spirit when your to-do list is a mile long?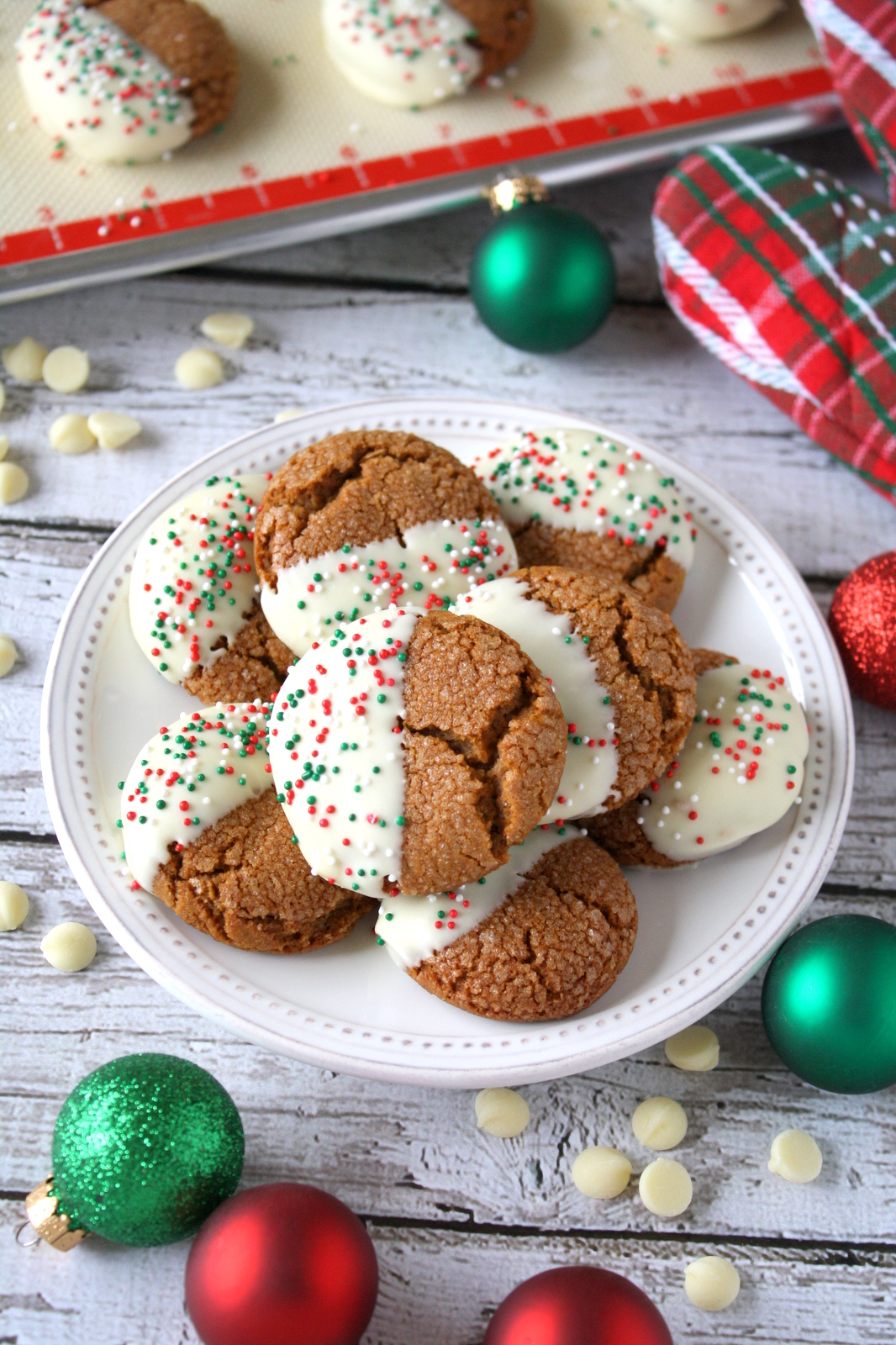 Recipe of the Week
,
The Wednesday Showcase
,
Welcome Home Wednesdays
, and
Fiesta Friday
.