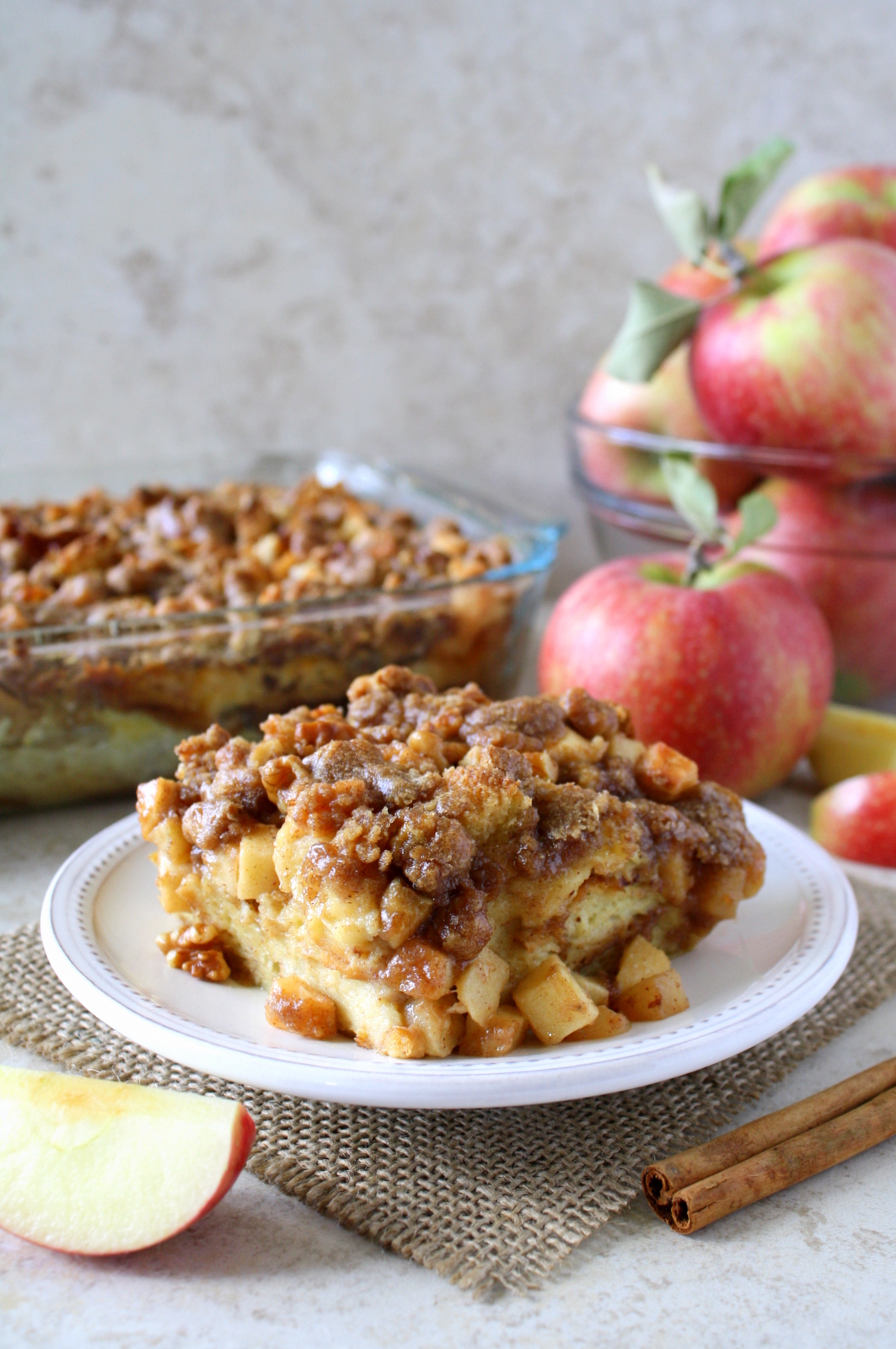 Well, it's that time of year again when my refrigerator is bursting with apples because we've made not one, not two, but THREE trips to various apple orchards, and yet without fail each trip ends with the boyfriend insisting on picking "just a few more!" To be fair, though, he's in the kitchen preparing an apple coffee cake as I write, so I can't say that he's not doing his part to help use them up.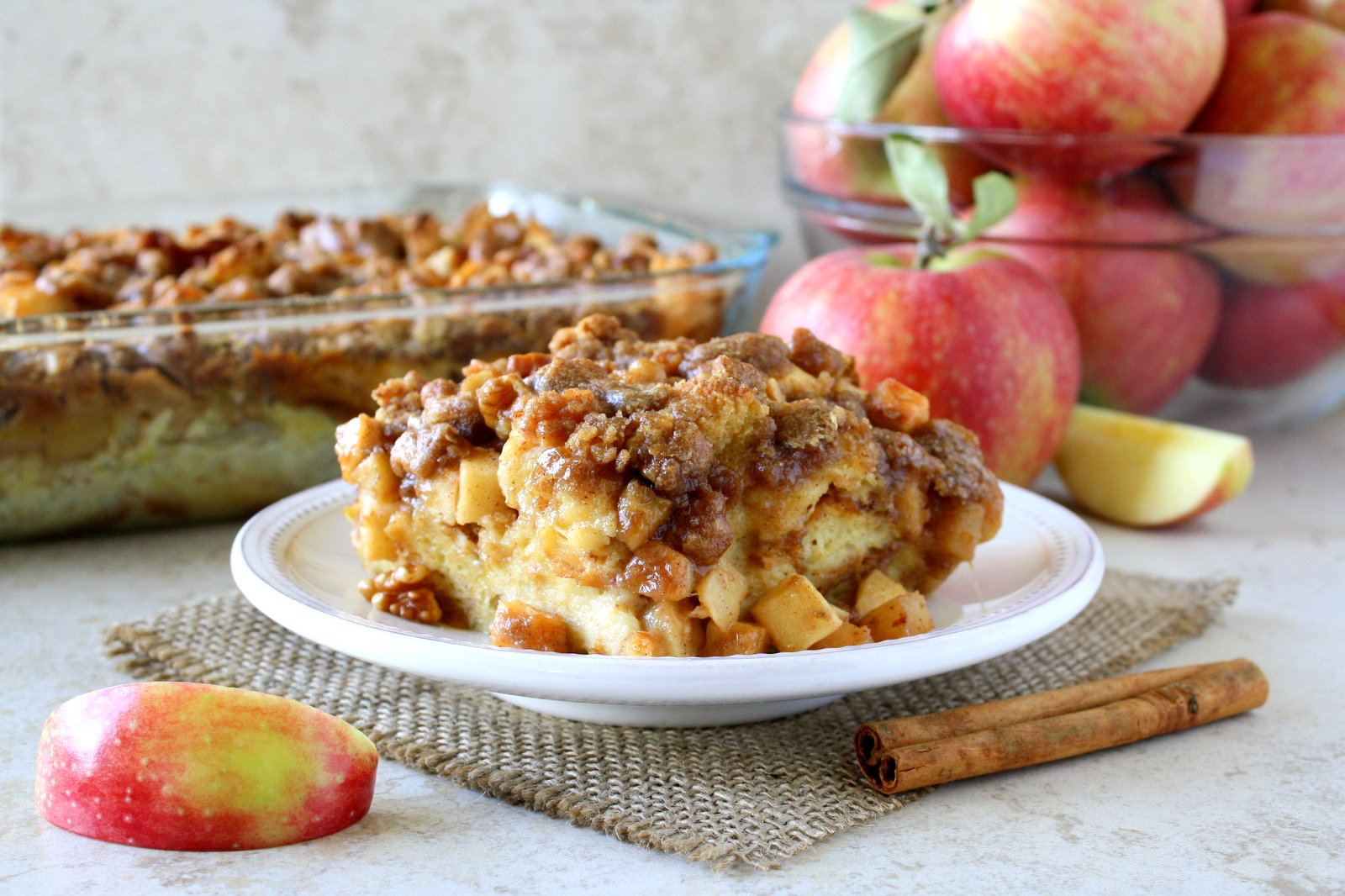 For my part, I whipped up this apple pie French toast casserole! After falling head over heels in love with the cherry pie French toast casserole I created in February, I immediately started brainstorming ideas for other flavor variations, but I decided to hold off on this one until fall, when I knew we'd be up to our eyeballs in freshly picked apples.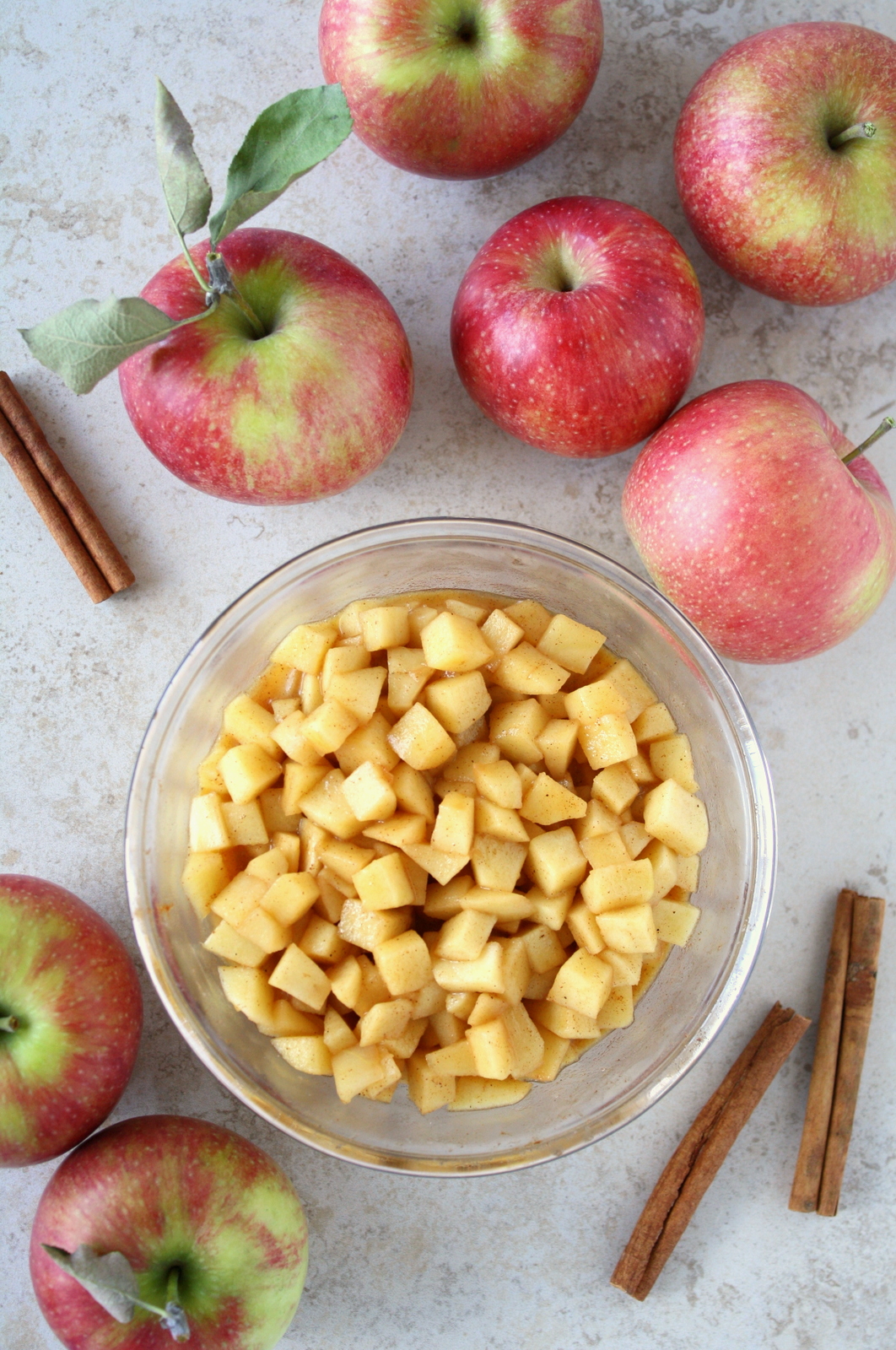 Have you ever waited a really long time for something and in the meantime built it up in your head to such a degree that the actual thing turned out to be a bit disappointment? I definitely have, but trust me, this was NOT one of those times. This apple pie French toast casserole will impress you and your fellow brunch-goers with your very first bite…if not sooner! Its cozy, cinnamon-filled aroma is so inviting that you may find it hard not to yank the pan from the oven a few minutes early. But as amazing as it smells, it tastes even more amazing: how can you go wrong with tender, sweet challah cascading with juicy apple chunks and topped with a crispy, crumbly walnut streusel? Answer: you can't!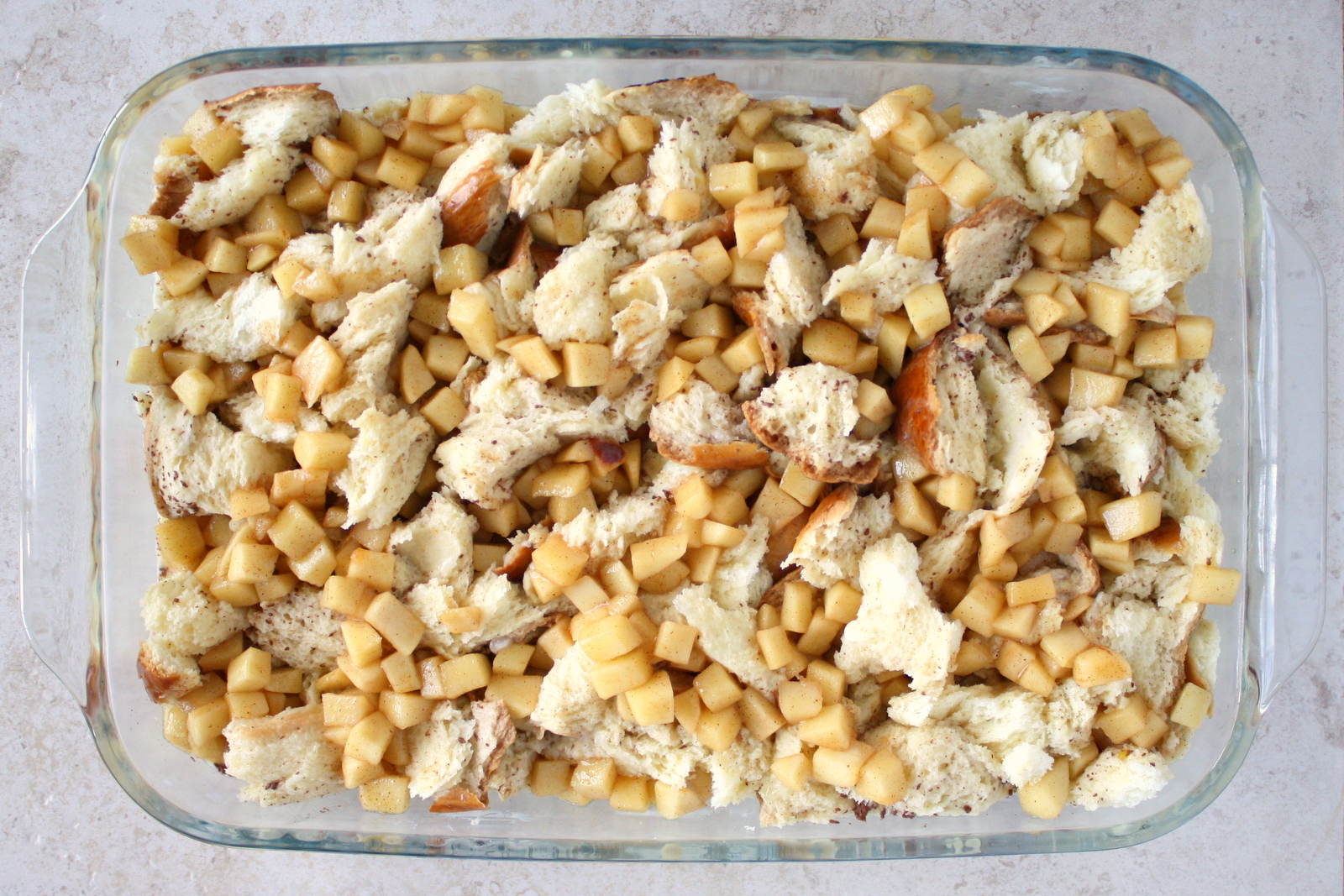 One loaf of challah makes a full 9×13 casserole, so this recipe is perfect if you've got a group (~6-8 people), but it also keeps quite well in the fridge for several days if you have leftovers—just warm 'em up for a minute in the microwave and you'll be good to go. This casserole is easier to make than a pie or a ton of individual slices of French toast, so it's a win-win: you get the flavor and comfort of both but with just a fraction of the effort!
How has fall been treating you? Ours here in southeastern Michigan has been unusually warm for the most part, but that certainly hasn't stopped us from going about our customary fall activities, like apple-picking and doughnut-eating. What are your favorite fall traditions?
Recipe of the Week
,
The Wednesday Showcase
,
Welcome Home Wednesdays
,
Foodie FriDIY
, and
Fiesta Friday
.