This shop has been compensated by Collective Bias, Inc. and its advertiser. All opinions are mine alone. #mixinmoments #CollectiveBias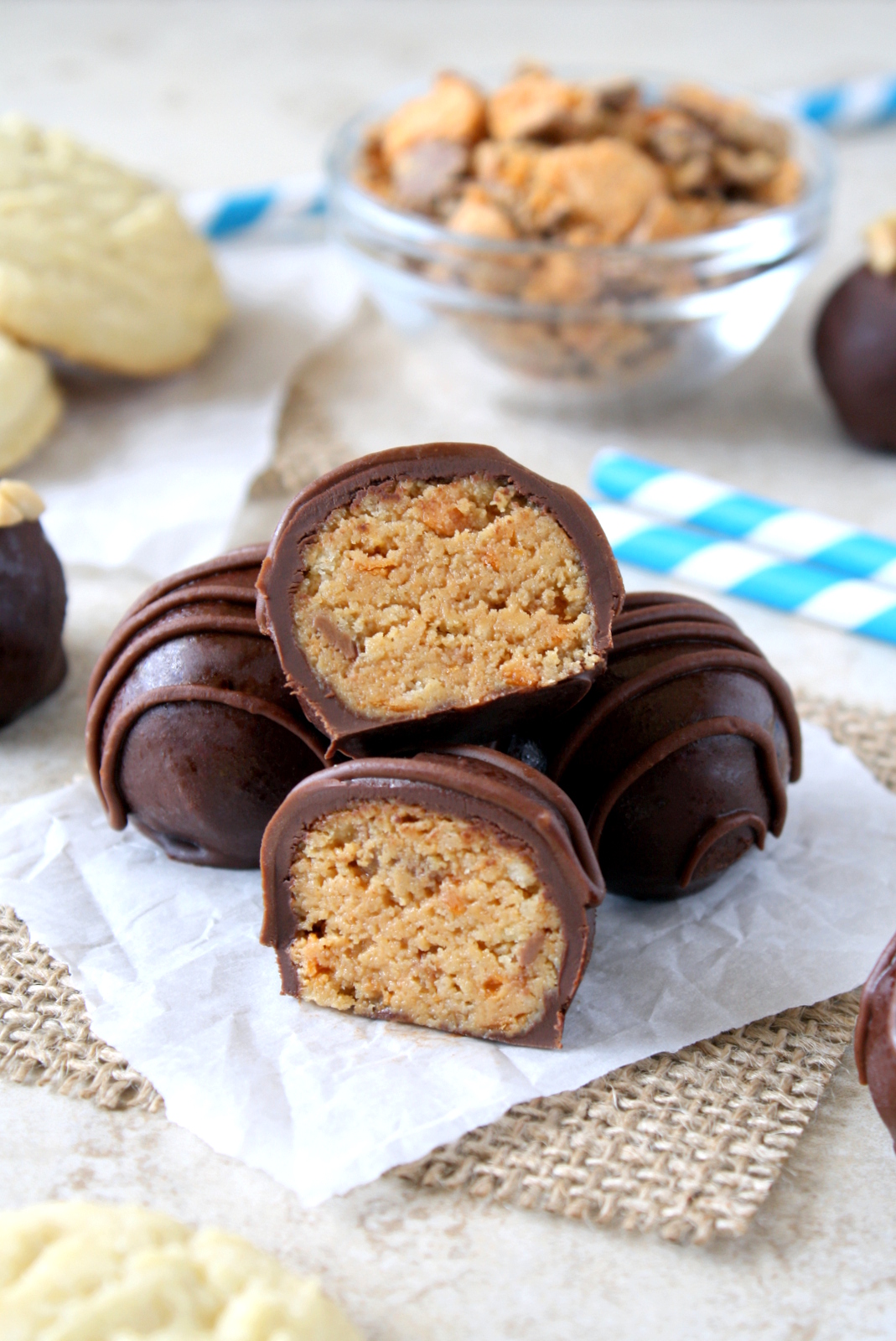 Last week was quite a week. There was a seemingly endless flood of heartbreaking events around the globe. The weather in the Midwest felt stifling and oppressive. I found myself facing some big decisions in my personal life. Obviously, the local weather and my own dilemmas pale in comparison with what's going on in the world at large, but all of this together in the same week left me feeling rather drained. At times like these, I often find it calming to busy myself in the kitchen for a little while and whip up something special to share with my friends and family.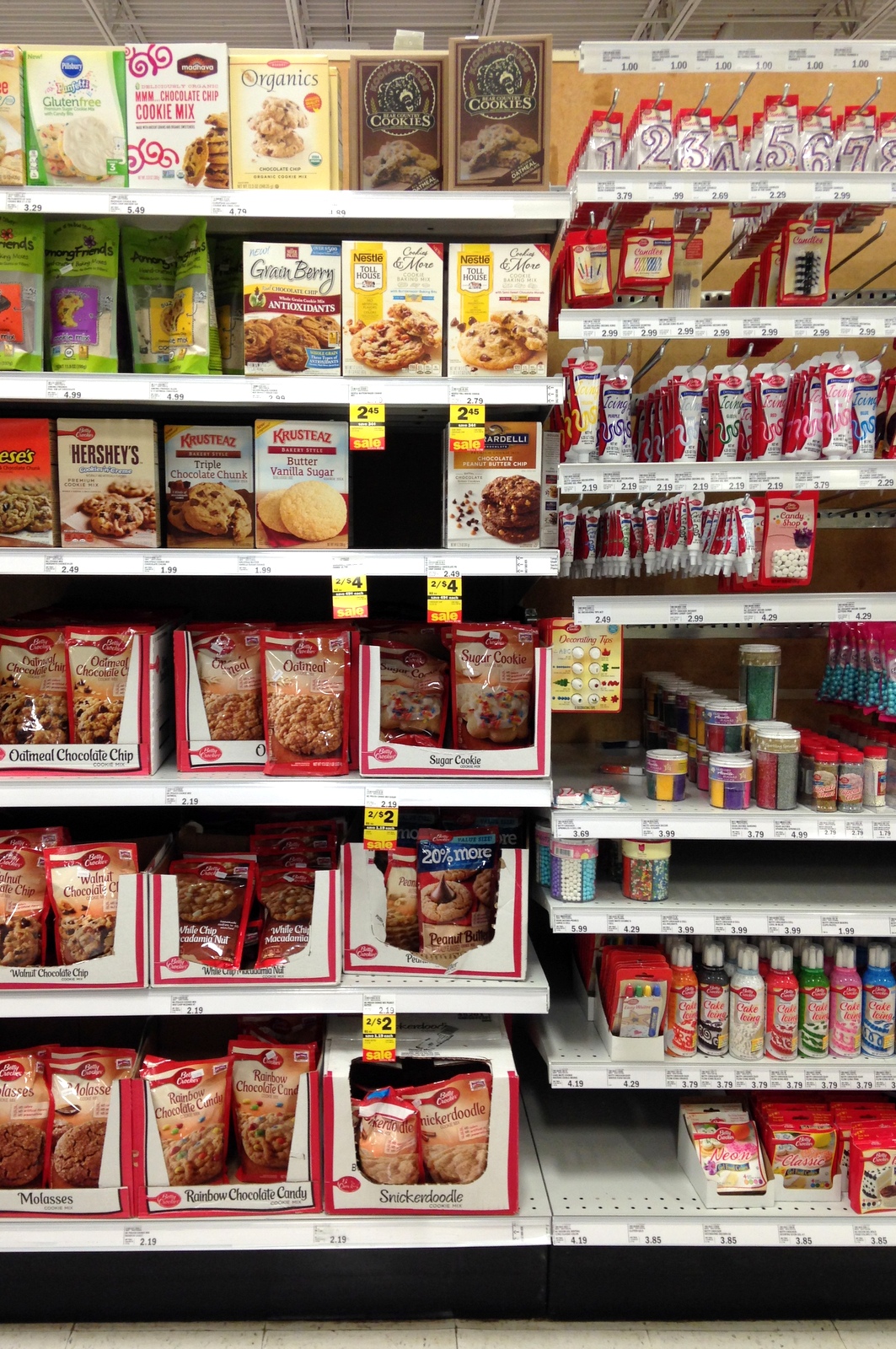 These peanut butter Butterfinger truffles began with a trip to Meijer, where I picked up several Nestle Toll House Baking Mixes. Don't let the words "cookie" or "brownie" on the boxes fool you—as these truffles will make clear, you can use these mixes for far more than cookies or brownies. You just have to think outside the box (literally)! While I opted to use the Cookies & More Cookie Baking Mix with Butterfinger Baking Bits, this recipe will work with any of the different varieties of Nestle Toll House Baking Mixes—it's up to you!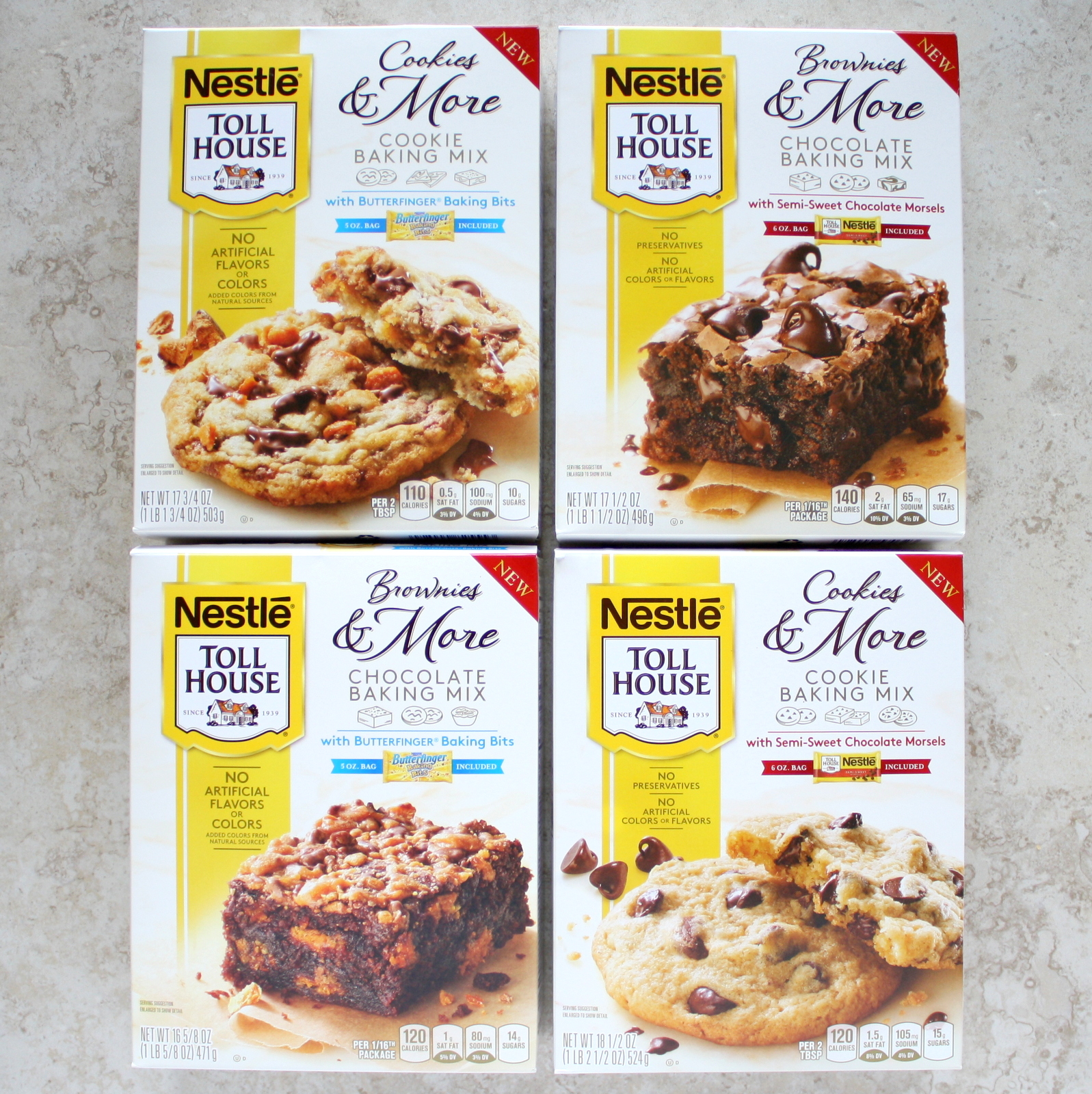 These peanut butter Butterfinger truffles do take a bit of time (as is the case with any chocolate-covered confection), but they are super straightforward and only require five ingredients: a Nestle Toll House Baking Mix, butter, an egg, peanut butter, and chocolate chips!

The cookies provide the base of the truffle filling: after you crumble up the cookies, you just stir in some peanut butter and Butterfinger Baking Bits (included in the box mix) and there you have it! The truffle filling is now ready to be rolled into balls and dipped in chocolate.

These truffles are bursting with chocolate peanut butter flavor, and they also have a satisfying crispy/flaky crunch from the Butterfinger Baking Bits. When you're feeling the mid-afternoon energy slump and could use a boost, these truffles can help. When you've got friends stopping by for a few minutes and you want to offer them something, these truffles can help. When you have an occasion that calls for giving a small gift, when you're going to a potluck, or when you just want to bring some cheer to someone's day, these truffles can help!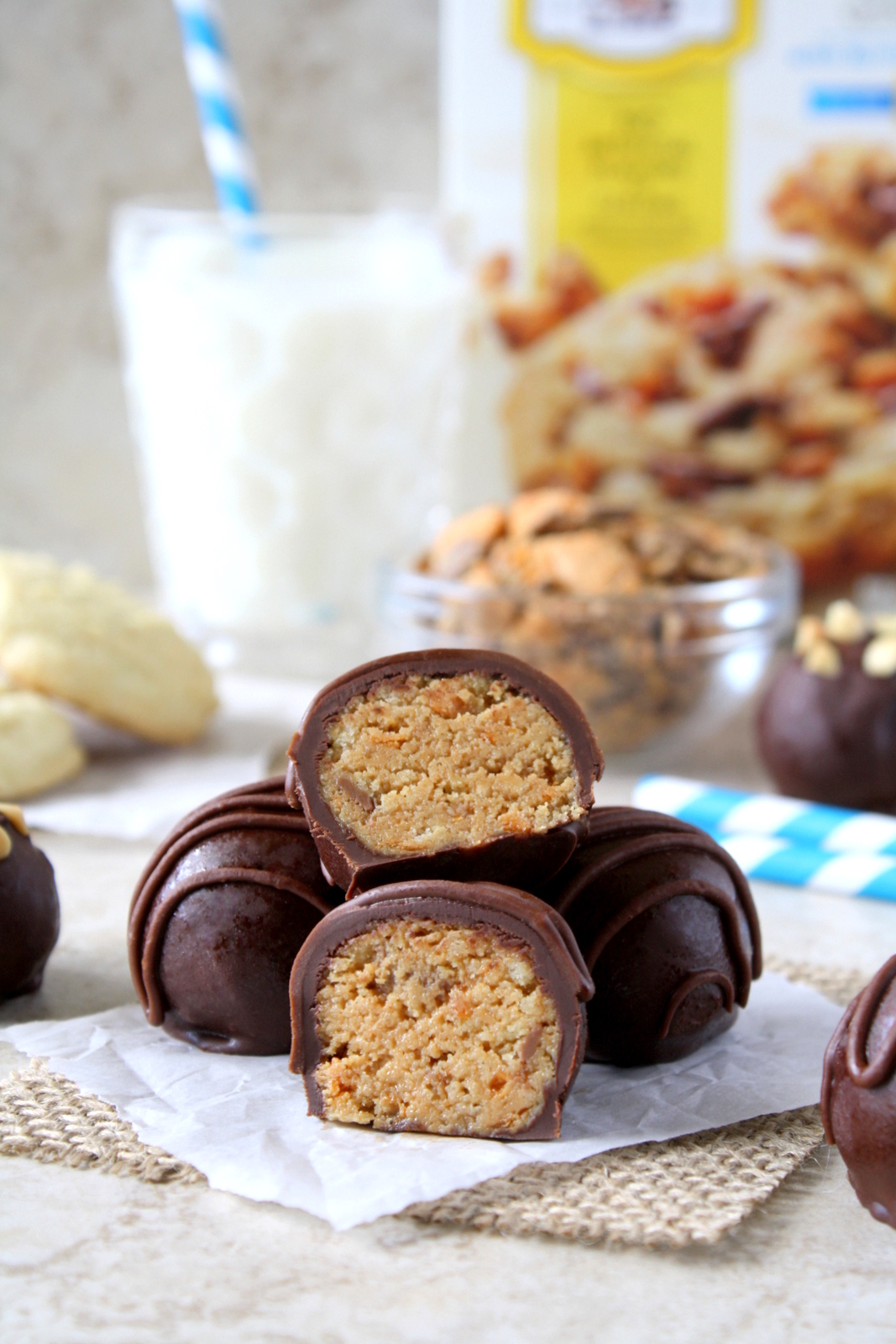 What are your go-to recipes when you want to bring a smile to someone's face?
Recipe of the Week
,
The Wednesday Showcase
,
Foodie FriDIY
, and
Fiesta Friday
.