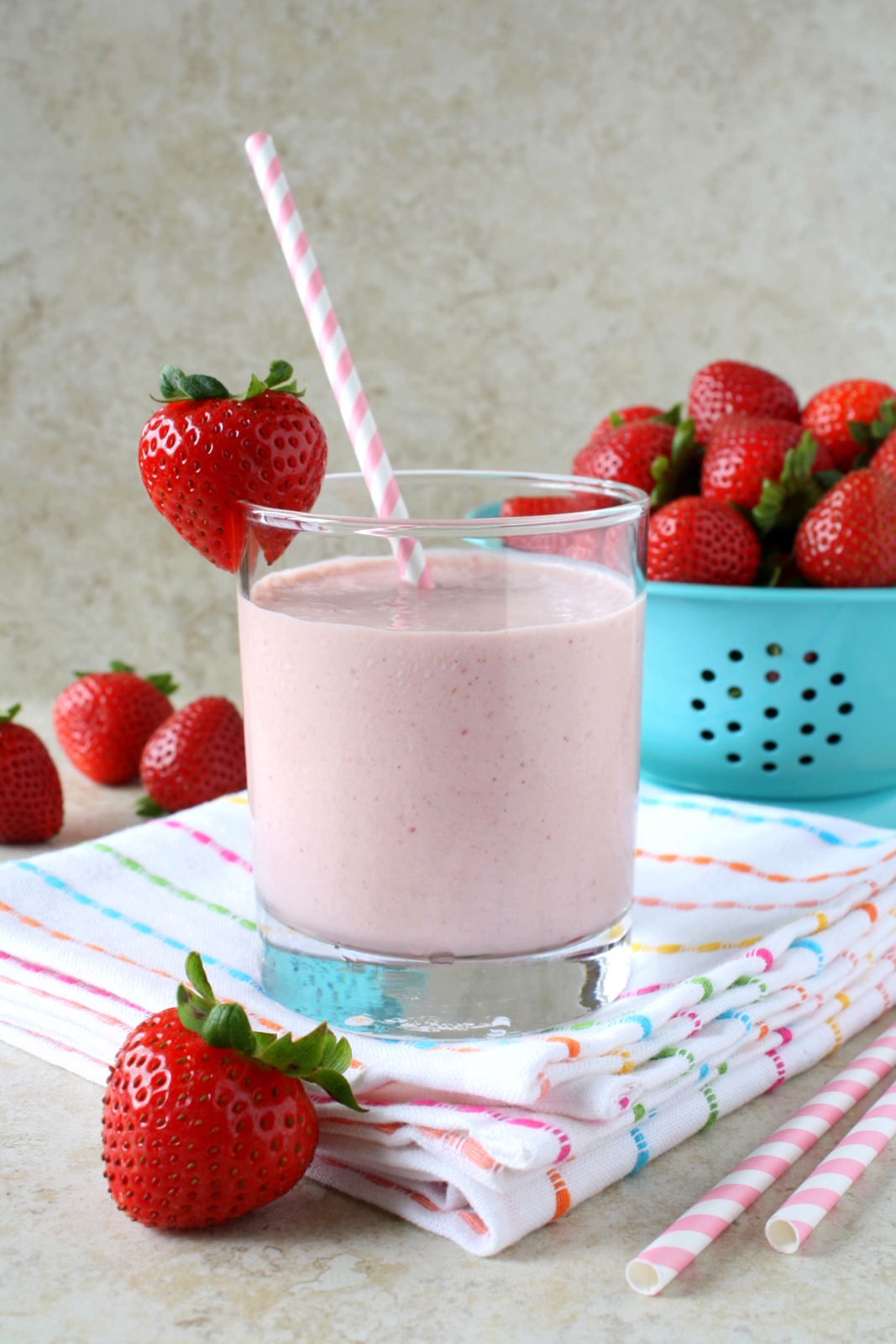 After making whipped feta crostini a few weeks ago, I had a little extra cream cheese to use up. I didn't want to buy bagels, because I knew I'd run out of cream cheese before I'd run out of bagels, and then I'd be tempted to buy more cream cheese—it's a vicious cycle, you know? As it happened, I also had a bunch of strawberries I needed to finish. Because who goes to Costco and buys two pounds of strawberries three days before leaving town? *raises hand* So I decided to make a strawberry cheesecake smoothie!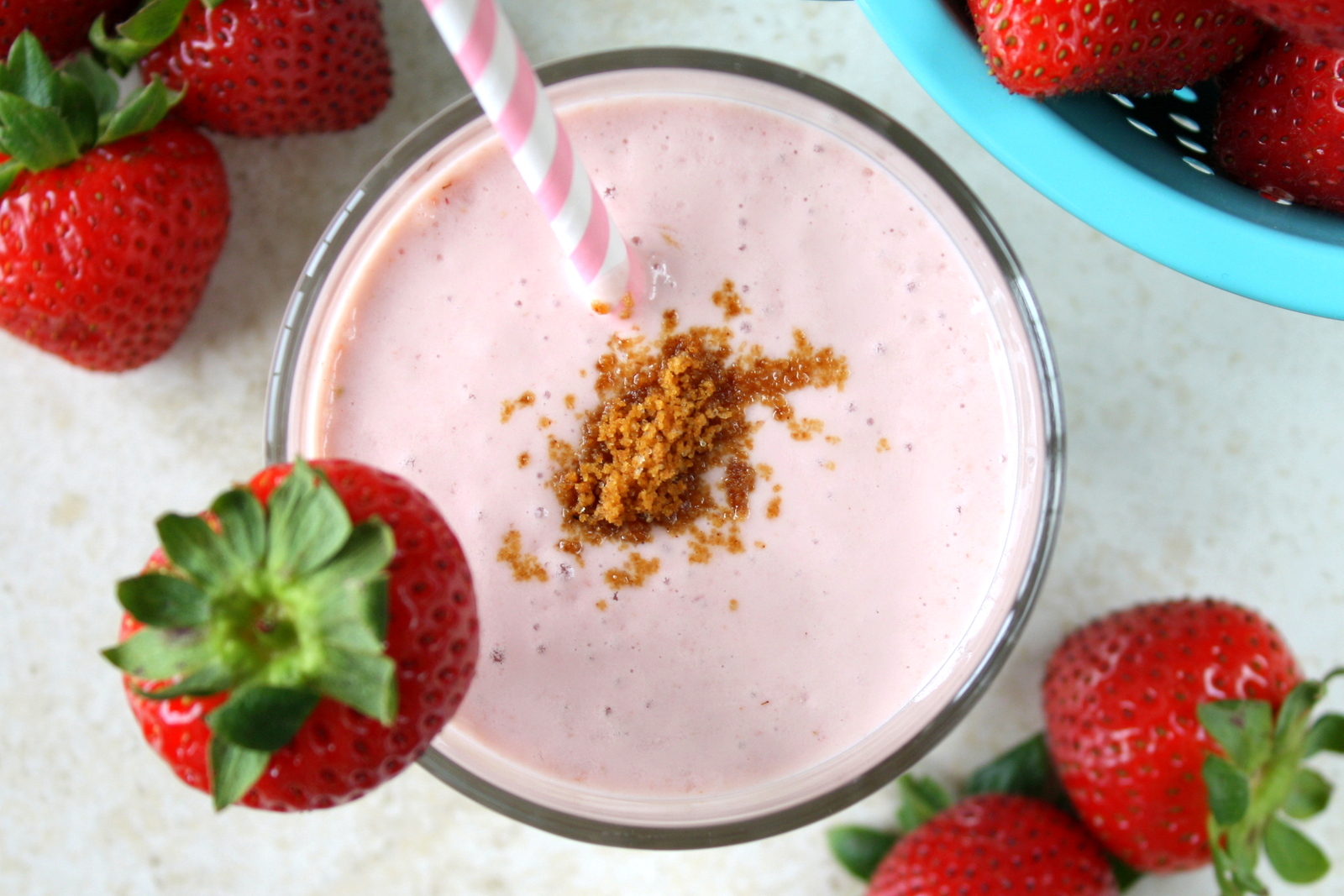 If you've never put cream cheese in a smoothie before, you're in for a real treat. It makes it super luscious and silky smooth, while also adding some protein! The graham cracker crumbs are totally optional, but they add a little visual pizzazz…plus, if you've ever thought it was a shame to toss out the crumbs at the bottom of the box, here's a solution! I had some extra crumbs sitting around after making s'mores cupcakes, so in they went! If you haven't already noticed, the theme of this smoothie was basically "use up all the things." Annnnd then when I was going through the pantry, I also happened to find an unopened bottle of strawberry extract, which I have no recollection of purchasing—but obviously I must have at some point, since it's not really the sort of thing the boyfriend would buy on impulse while at the store. So that went into the blender, too.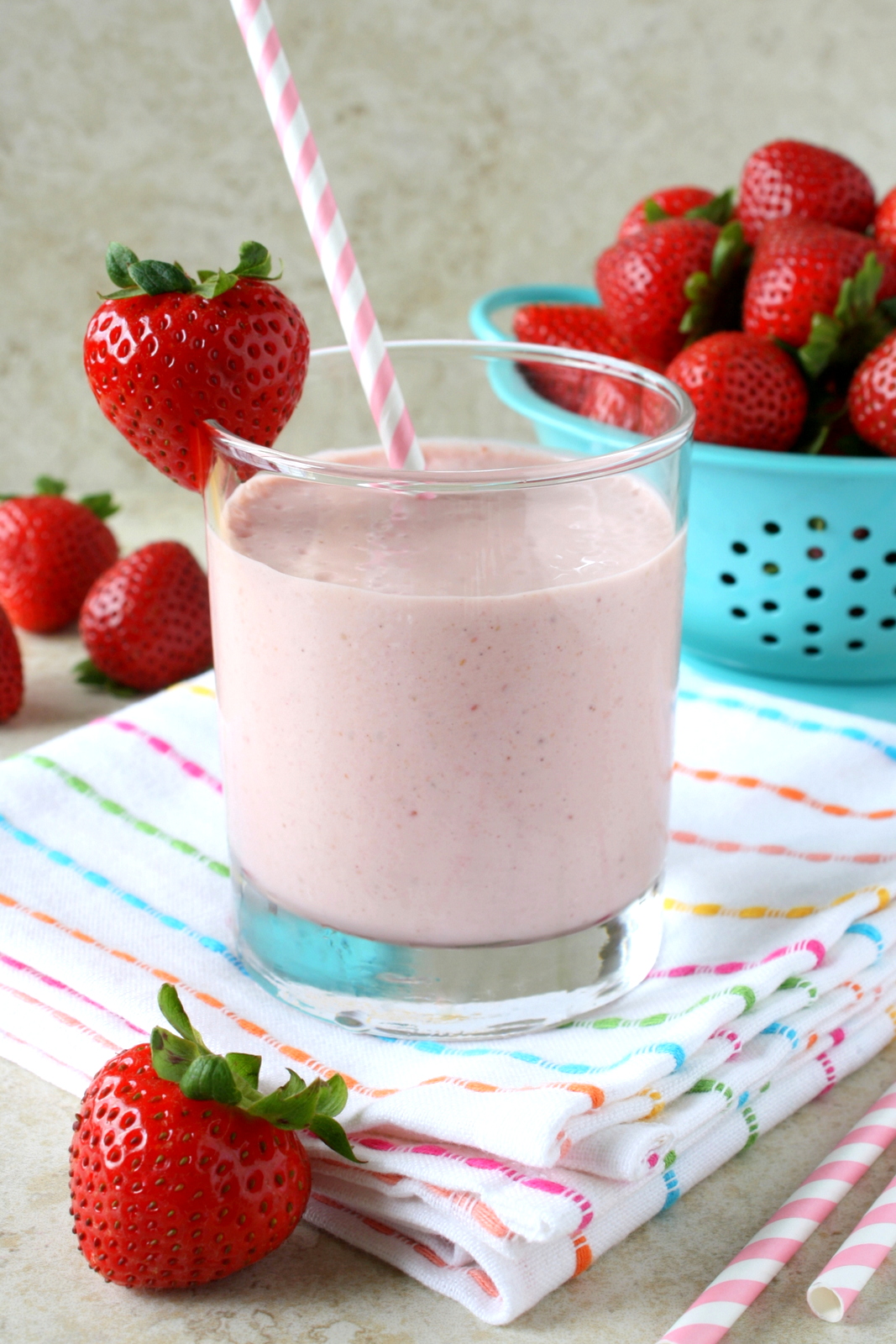 So if you ever happen to find yourself with cream cheese, strawberries, graham cracker crumbs, and strawberry extract, this is THE recipe for you! Or you could also buy things intentionally in order to make this. That works too 😉
Recipe of the Week
,
The Wednesday Showcase
,
Foodie FriDIY
, and
Fiesta Friday
.