Happy New Year! I hope 2015 is treating everyone well so far. As for me, I have a couple of new things to tell you about! First of all, Put On Your Cake Pants is now on Instagram, so be sure to come visit me over there! I anticipate there will be lots of food and Phoebe pictures.
Second, I've created a new and improved recipe index. The recipes are now indexed not only by category (breakfast, entrées, dessert, etc.) as they were before, but also by type and/or cuisine: pancakes, muffins, pastas, salads, cookies, cakes, Mexican, Asian…you get the idea. My hope is that this index will be much more user-friendly and will help you find the sorts of things you may be browsing for – but of course, you can always use the search bar for that as well.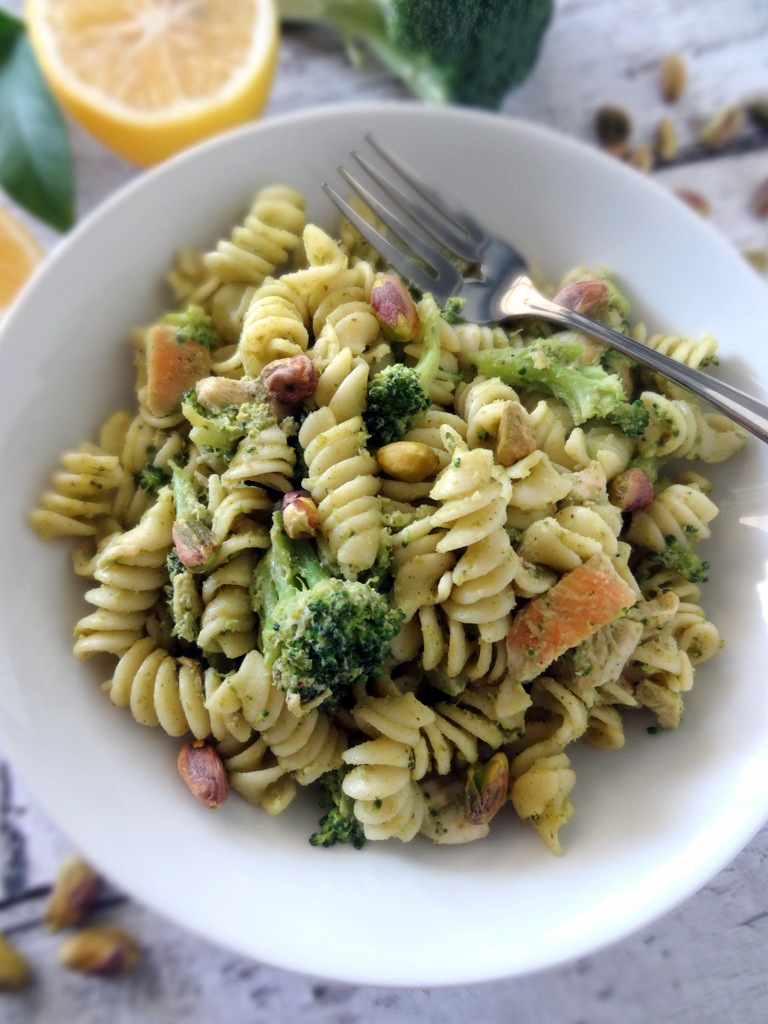 Now, on to this broccoli pistachio pesto! I made this for my family over the holidays, after seeing a similar recipe on BuzzFeed a number of months ago. Broccoli pistachio pesto is a great alternative to traditional pesto (made with basil and pine nuts), especially for people who find the flavor of basil to be too overpowering. Since there are two cups of broccoli in the pesto itself and an additional two cups on top, you've got a balanced meal with carbs, veggies, and protein all in one bowl – no need for side dishes or anything! Just zing up some broccoli, pistachios, parmesan, lemon, and olive oil in a blender, and you've got a batch of delightfully fresh, vibrant, and crowd-pleasing pesto!