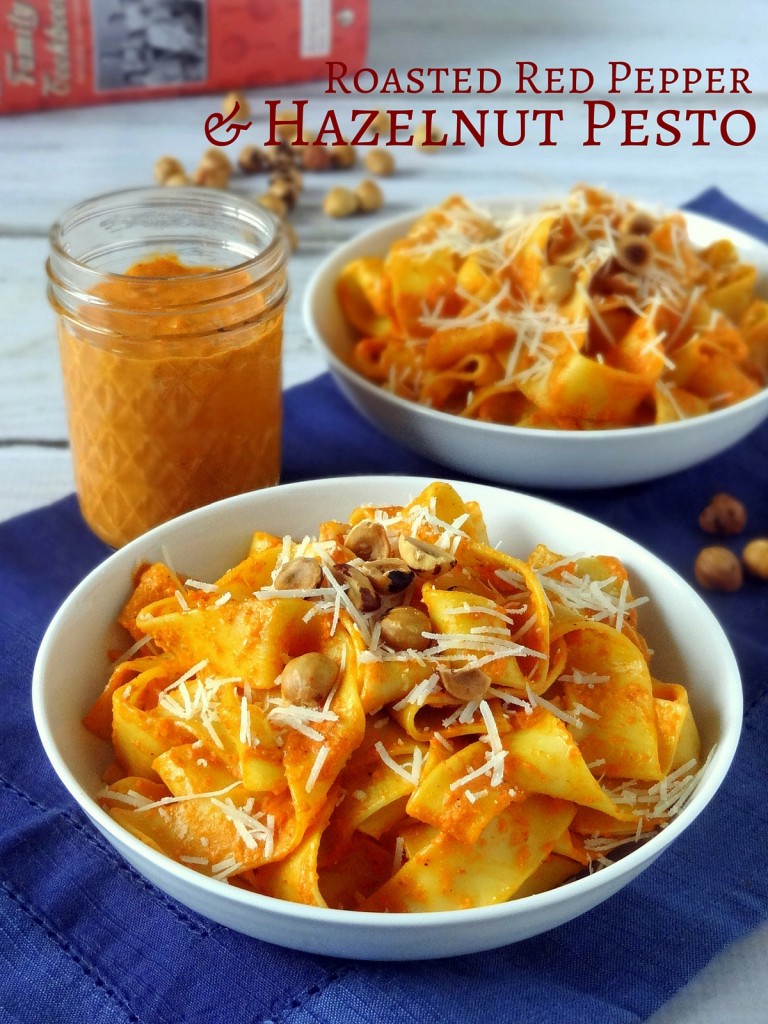 Okay, enough is enough: I've been stalling on sharing this recipe with you, because I simply could not describe this roasted red pepper and hazelnut pesto in such a way as to do it justice. I mean, if I just told you, "It's really good and you should try it," would you be convinced? Probably not. (If, however, you are convinced by that alone, you are wonderful and I love you for trusting me so blindly!)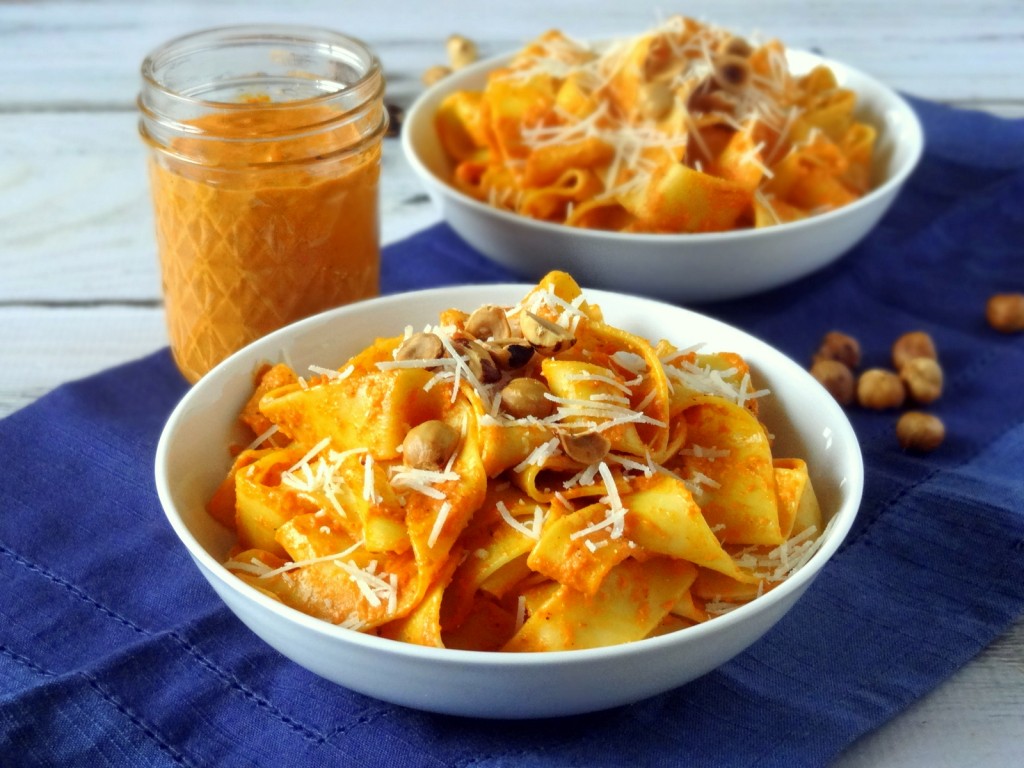 I made this pesto shortly before heading home to California for the holidays, and to be honest, I was kind of miffed about leaving before I got to enjoy the leftovers. Sure, I could claim that I was just trying to be a nice girlfriend by ensuring that the boyfriend had some fixings for a good meal in the fridge, but in reality, A) the boyfriend can (and does) cook just fine, and B) I'm not that selfless. Not when it comes to food, anyway. Whenever he says, "Go ahead, have the last/bigger/prettier piece of cake/pizza/etc.," my response is, "Are you sur—OKAY, thanks!" Nom nom nom.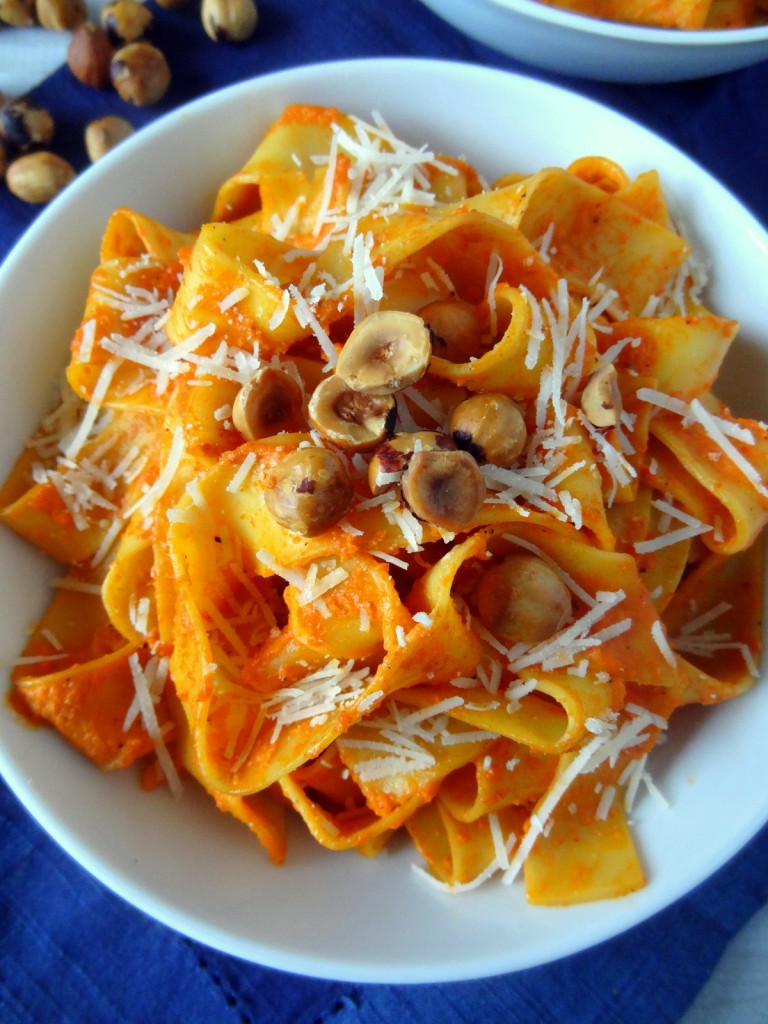 So anyway, as we sat and savored this red pepper and hazelnut pesto on my last evening in Michigan, instead of talking about the upcoming holidays or reflecting on the past year or even just simply enjoying each other's company, I peppered the boyfriend with questions like, "How would you describe this pesto?" and "What adjectives come to mind?" He was not much help. So here's what I've got:
it has a mild, natural sweetness from both the roasted red peppers and the hazelnuts
it feels robust and, in a way, honest: nothing too complicated, just high-quality ingredients
it's a fun alternative to traditional marinara sauce for pasta, yet it's still classic enough to qualify as comfort food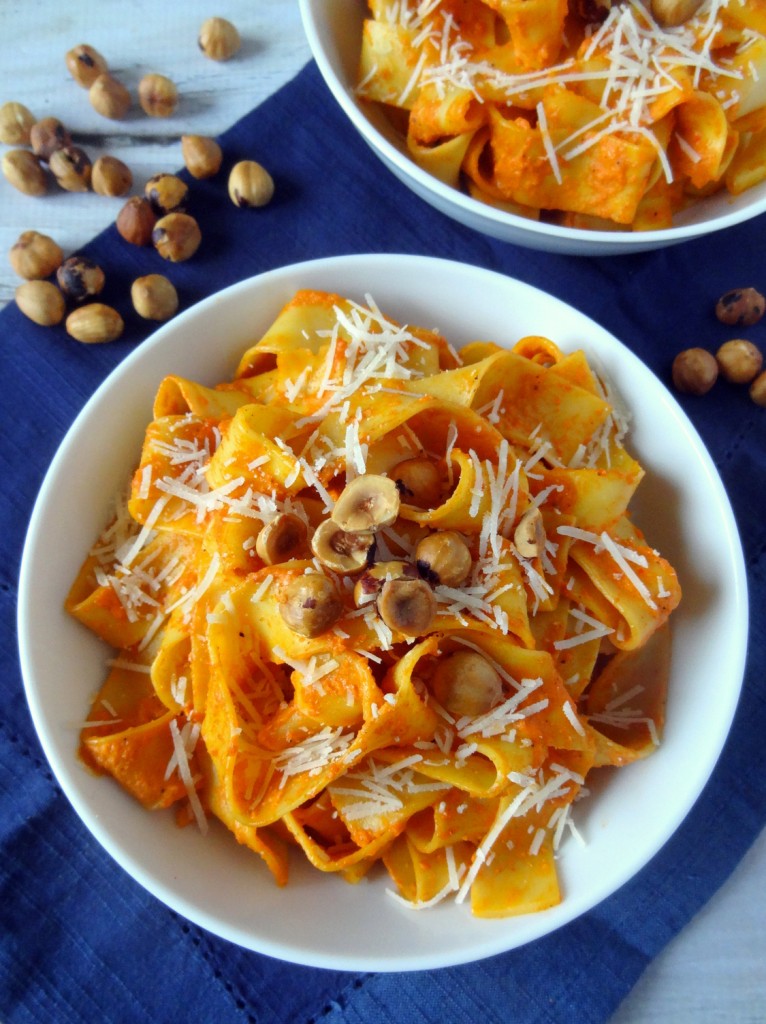 If you make this (and you definitely should!), I'd love to hear about it! Especially if, you know, you have descriptive words in mind. In all seriousness, though, if you make this or any other recipe, please do report back: leave a comment on the blog, contact me through social media, send me an email…whatever is most convenient for you. It always makes my day to hear that someone tried and enjoyed one of my dishes—and even if something doesn't quite tickle your fancy, I'm all ears for suggestions about how to improve it!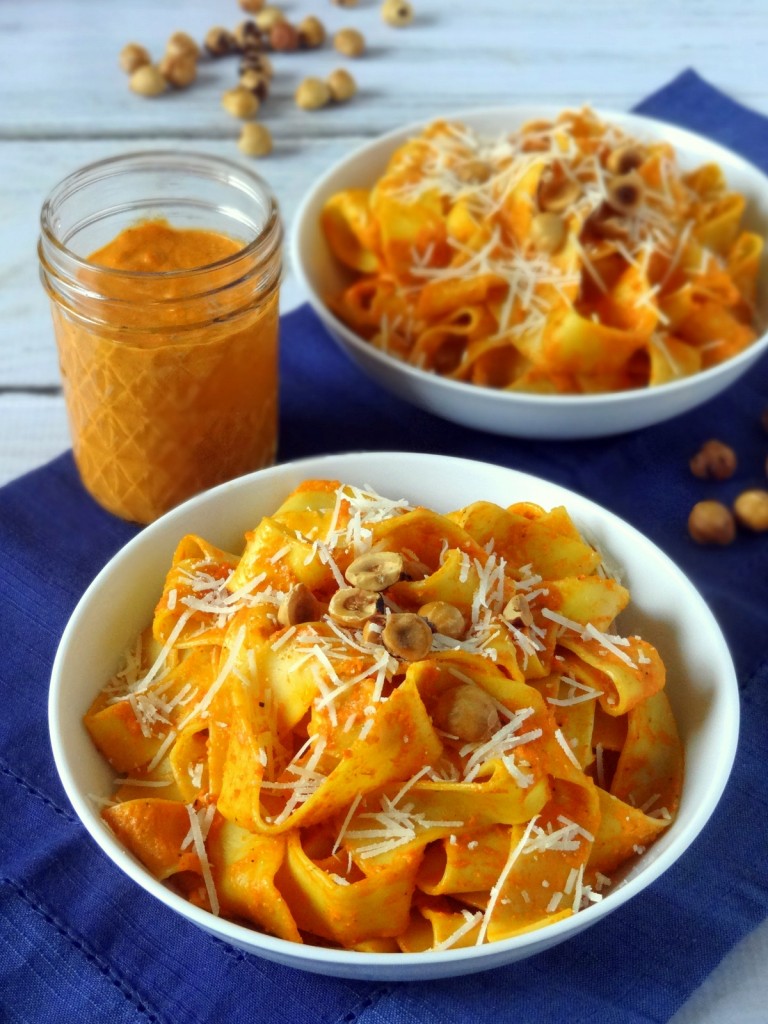 I'm sharing this recipe at Fiesta Friday.