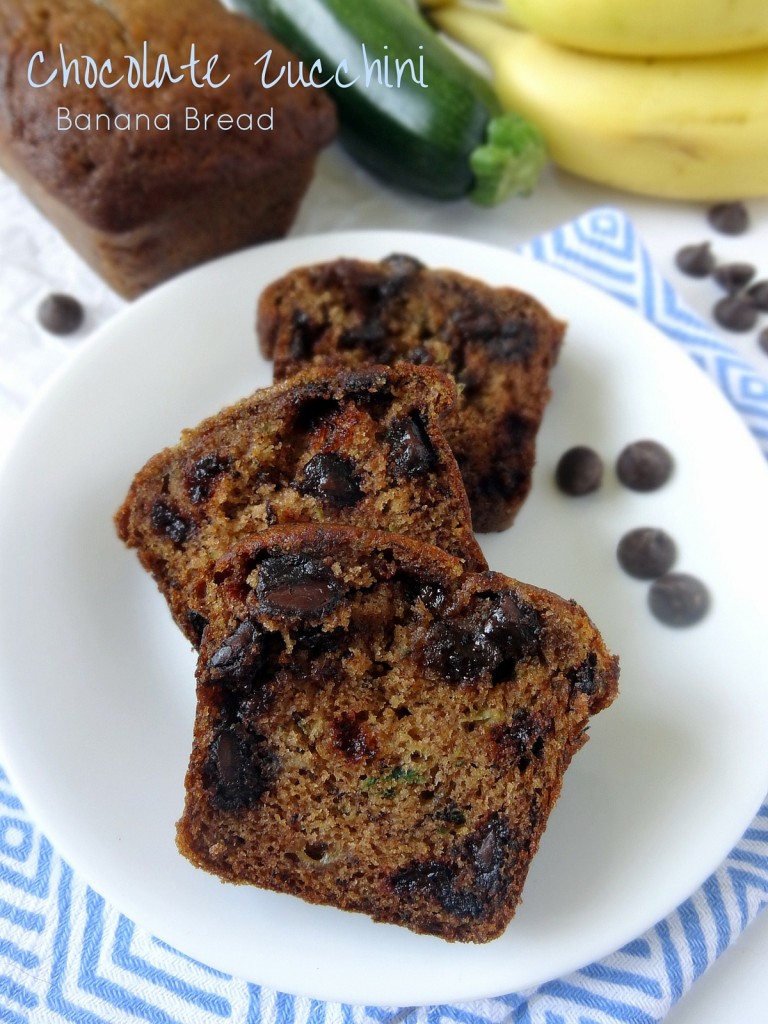 After doing a quick poll on Facebook the other day about people's favorite bread (zucchini, banana, or pumpkin) and seeing no clear consensus, I decided to try making a combination of two of the breads in the running. Since it's still technically August and I try to resist baking with pumpkin until at least mid-September, I went with banana and zucchini. As it turns out, you can swap out one banana in a banana bread recipe for one zucchini, and you end up with an equally delicious and moist bread. I suspect the same would be true for swapping out two bananas for two zucchini, which means (drumroll, please)…here is a recipe you can make with just a single over-ripe banana! Huzzah!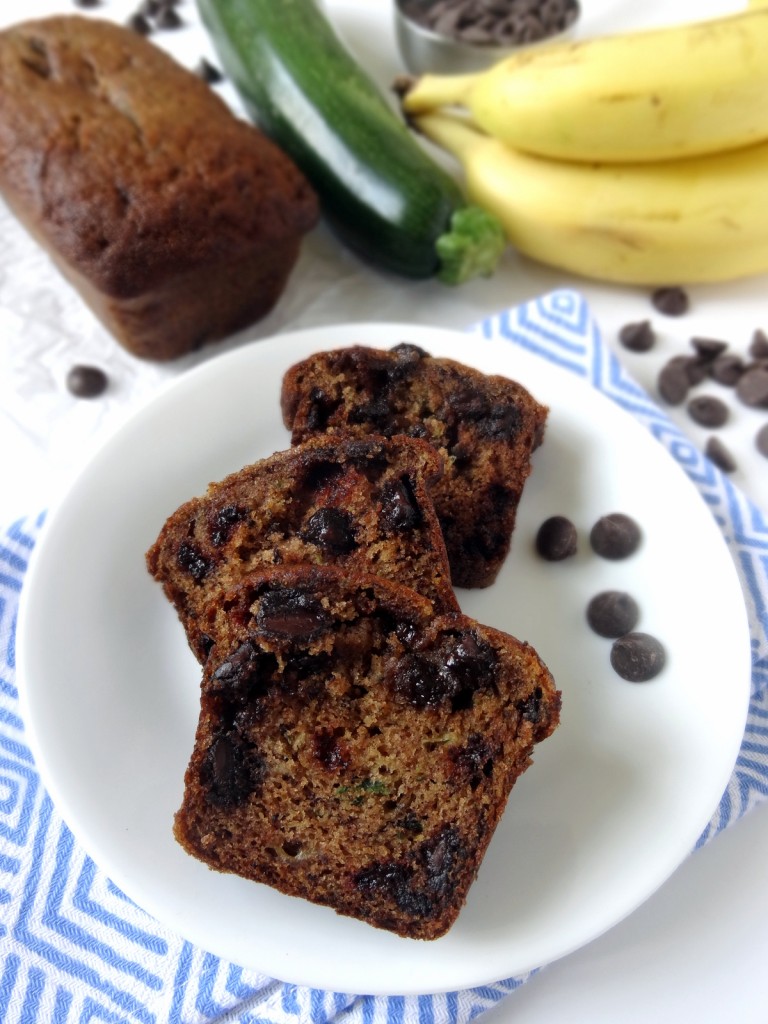 I may have gone a TAD overboard with the chocolate chips and thought about scaling back the amount listed in the recipe, but then I figured, there is probably at least one member of my family who would find that blasphemous and grounds for disowning me, so I left the amount as is. If, for some reason (like, if the rumored world-wide chocolate shortage becomes a reality), you want to make a less chocolate-y version, I'm sure this would still be lovely with a half or three-quarters cup of chocolate chips, but life is short so let's cram as much chocolate into our breakfast as possible, okay? Okay.
As summer is drawing to a close, what foods are you most looking forward to eating in the fall? Which summertime foods will you miss the most?