I'm very excited to announce to you that today marks the appearance of my first-ever guest blogger post, which is making its debut over on Yummly's fantastic blog – check it out!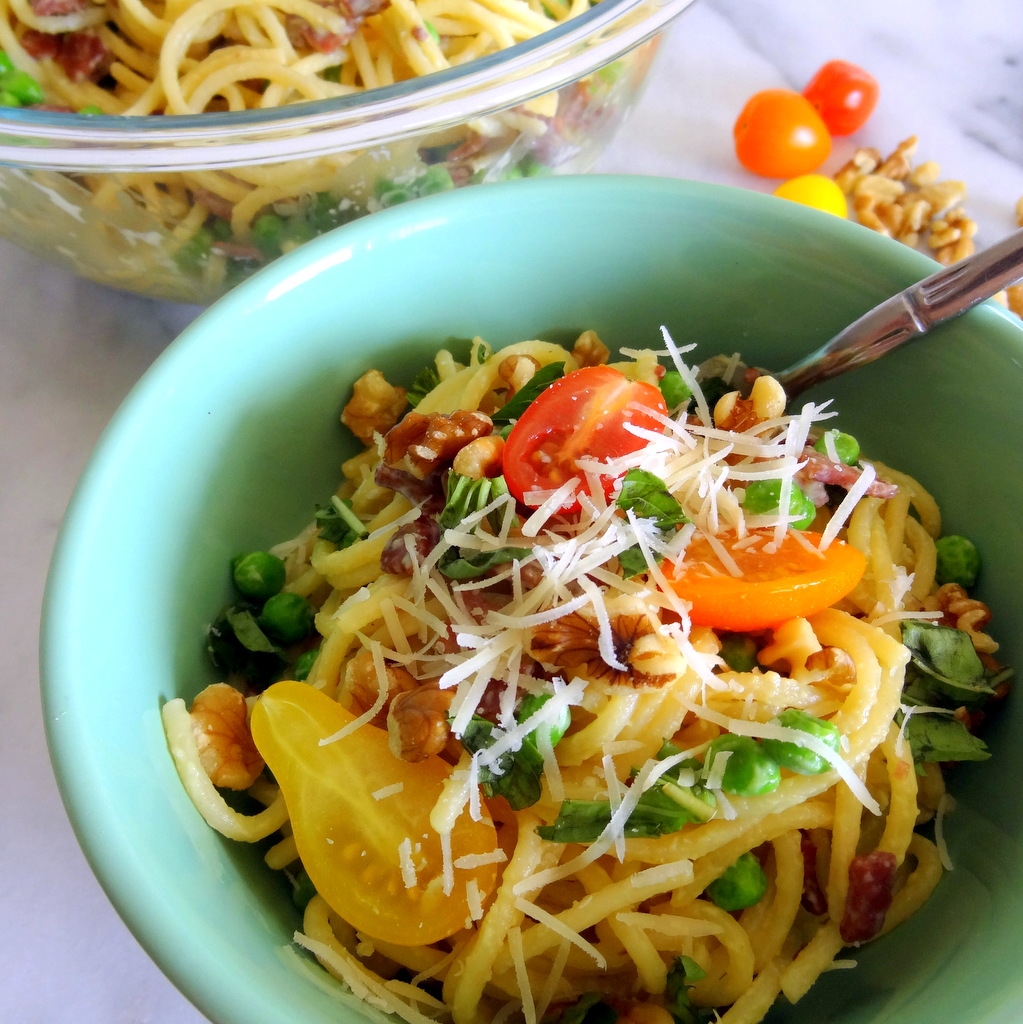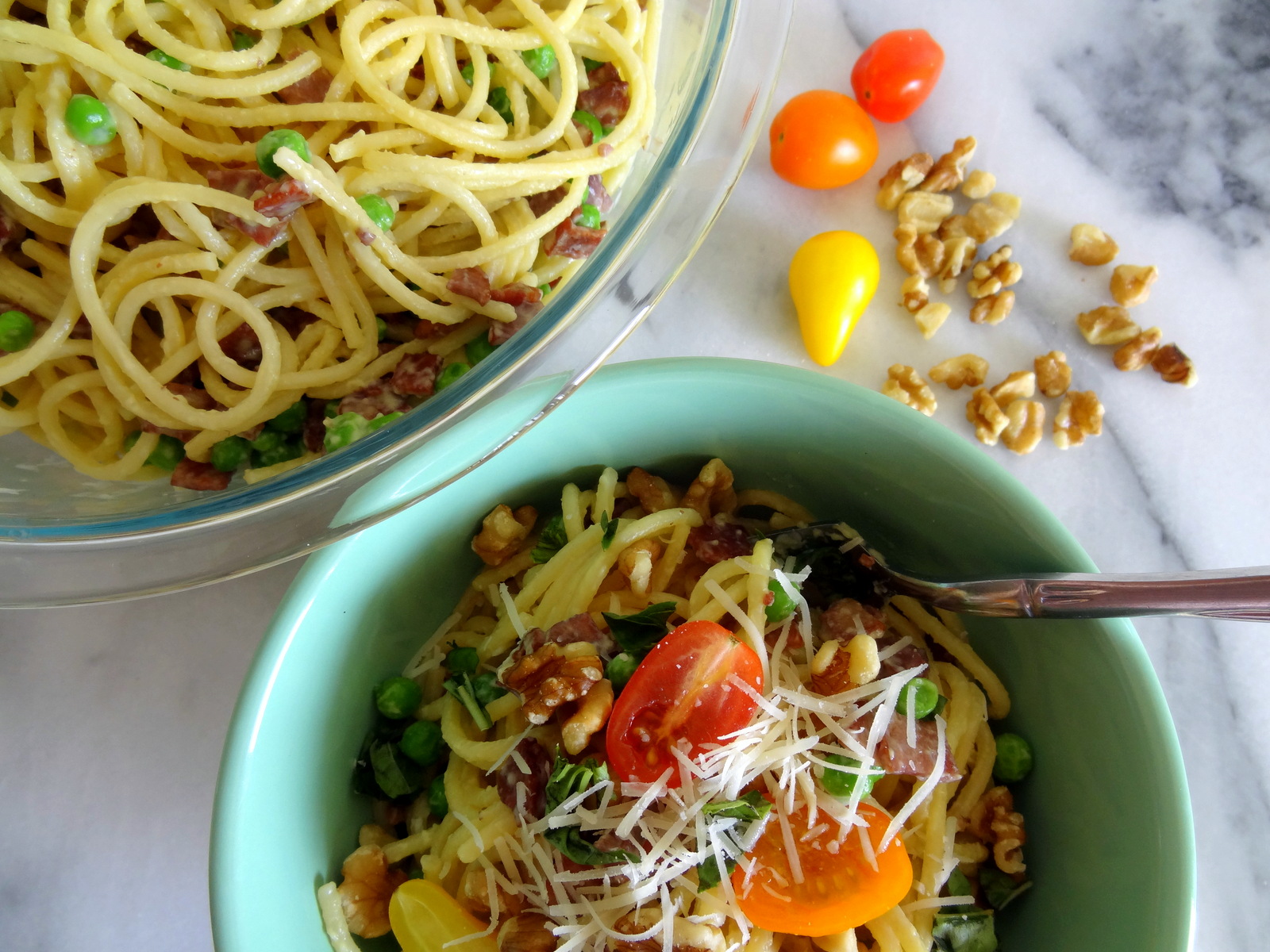 I've read enough cookbook recipes, articles, and blog posts decrying the use of heavy cream in spaghetti alla carbonara to be deterred staunchly from including it in my recipe's ingredient list. While this recipe steers clear of cream (which, as I've learned, plays no part in the most traditional of versions), I'm afraid it's still hardly your classic carbonara – this carbonara has let its hair down and gone a bit wild! In addition to cooking the bacon with a bit of wine, the pasta itself is boiled in a combination of water and wine, similar to the method of making drunken spaghetti. The tomatoes, peas, and basil add some pops of color, and the walnuts lend the pasta a subtle yet rich crunch. Once you've tasted drunken spaghetti alla carbonara, you may never look at traditional carbonara in the same way again!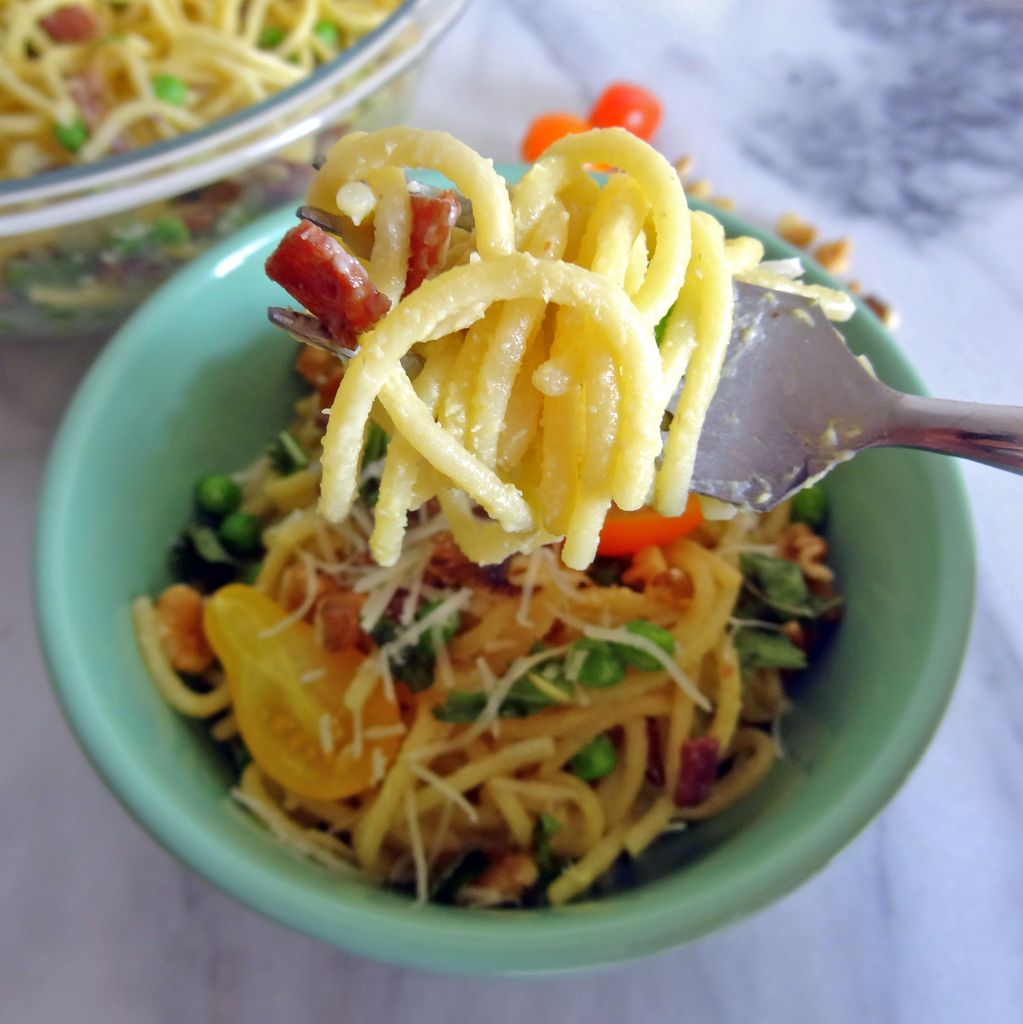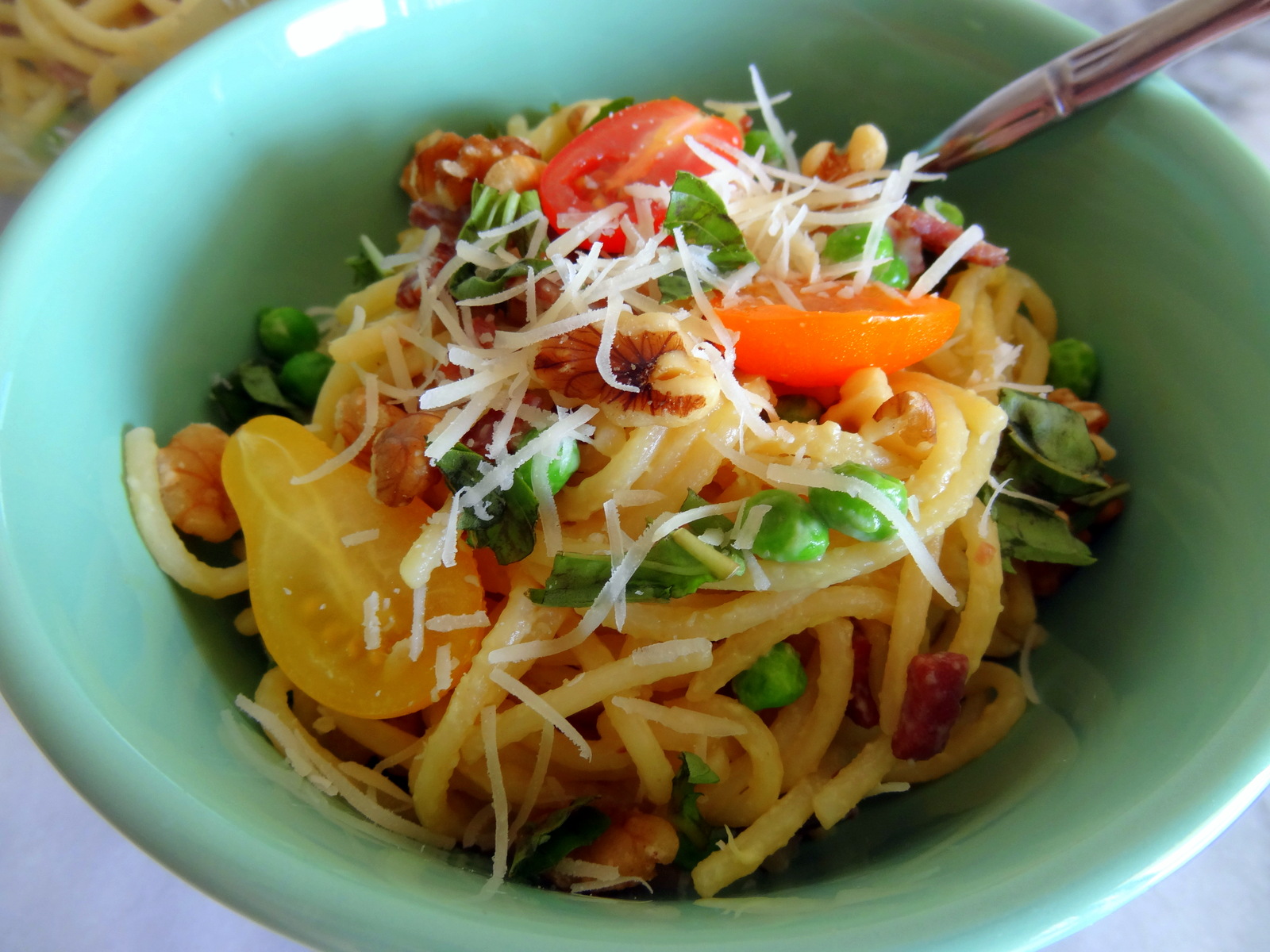 Now that I've hopefully enticed your taste buds with some tantalizing pictures, go check out the full recipe over at Yummly, and then get cooking!