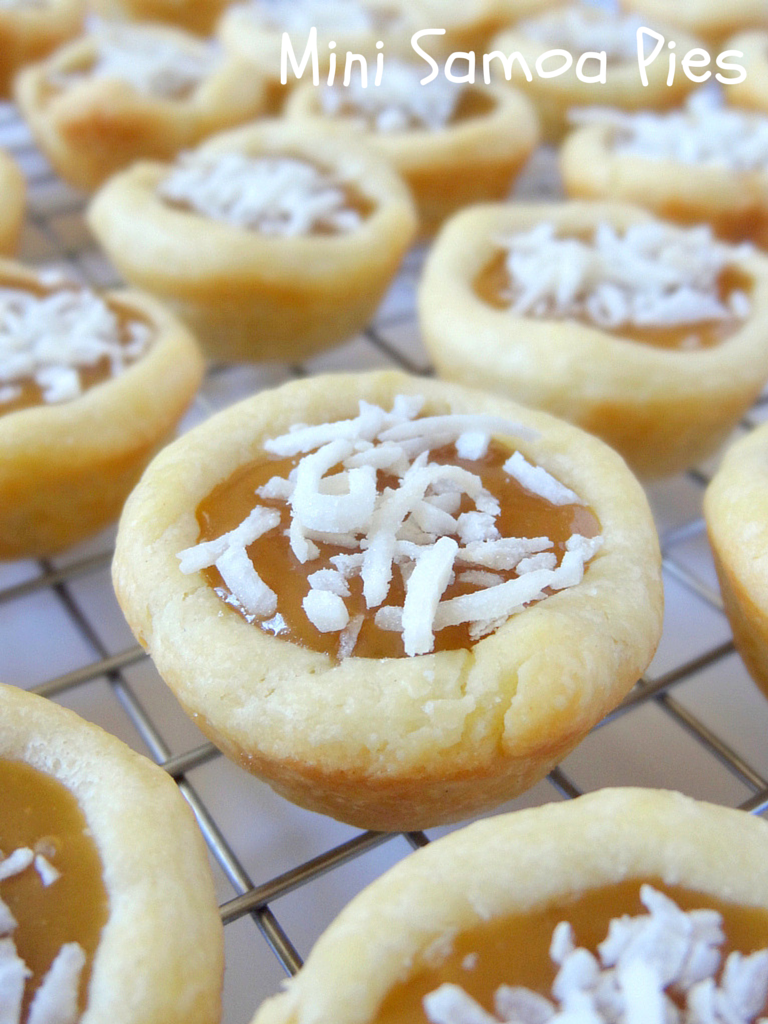 I somehow managed to go this whole year without seeing any Girl Scouts selling cookies. Granted, I wasn't actively seeking them out, but usually you don't have to try, you know? They're practically everywhere. I even remember seeing them when I was an undergrad, lining the main walk through campus during finals week. It kind of seemed like they were sliiightly taking advantage of our sleep-deprived, highly-stressed condition, because people were pretty much like, I NEED ALL THE COOKIES IMMEDIATELY, PLEASE. Well played, Girl Scouts, well played.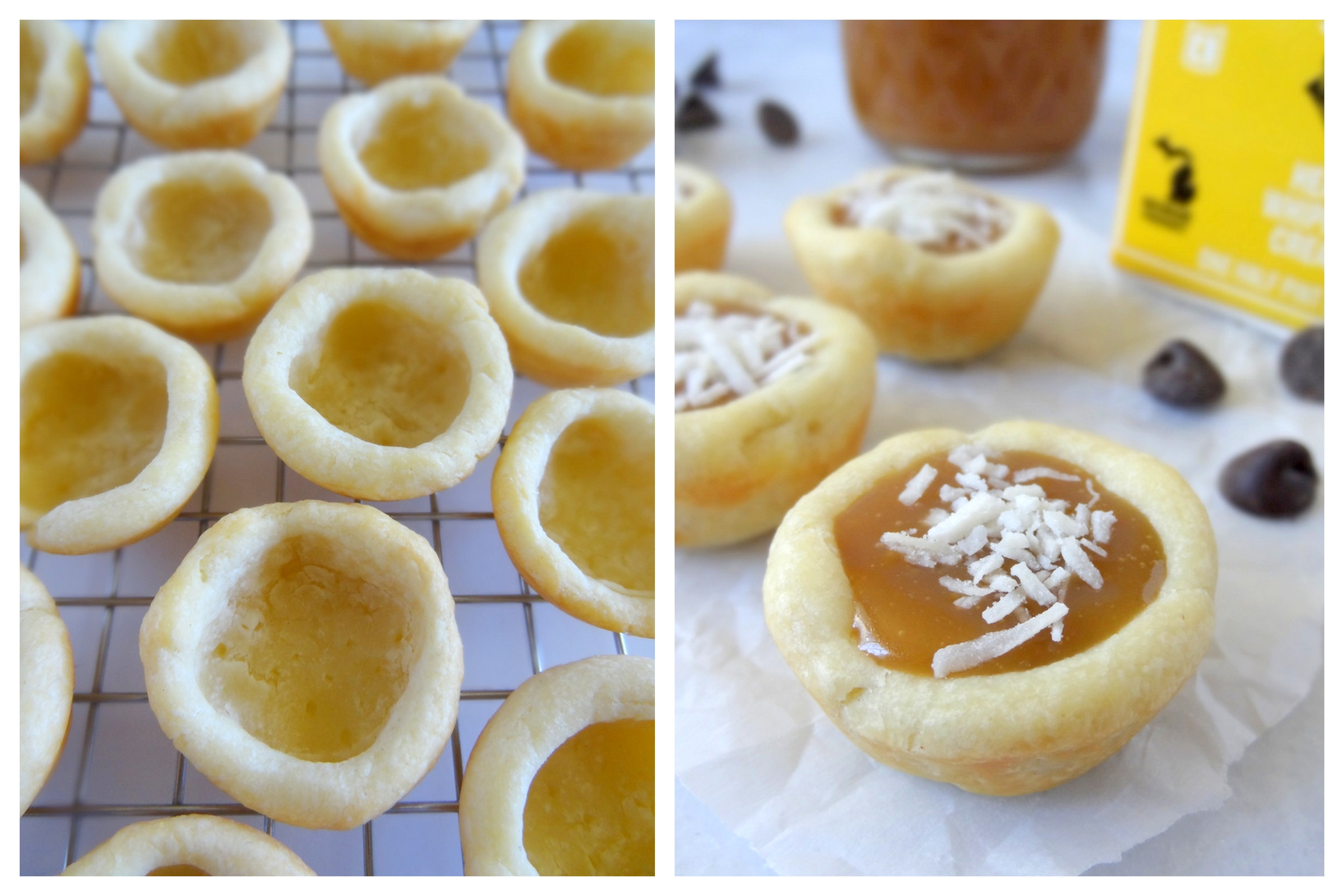 Anyway, it's not like I've ever been one to buy large quantities of Girl Scout cookies, but I like a box or two of Samoas every year (I mean really, who doesn't?!). So without my annual cookie fix, I decided to make my own Samoa-inspired treats: mini pie shells filled with chocolate ganache and salted caramel sauce, topped with toasted coconut, aka mini Samoa pies!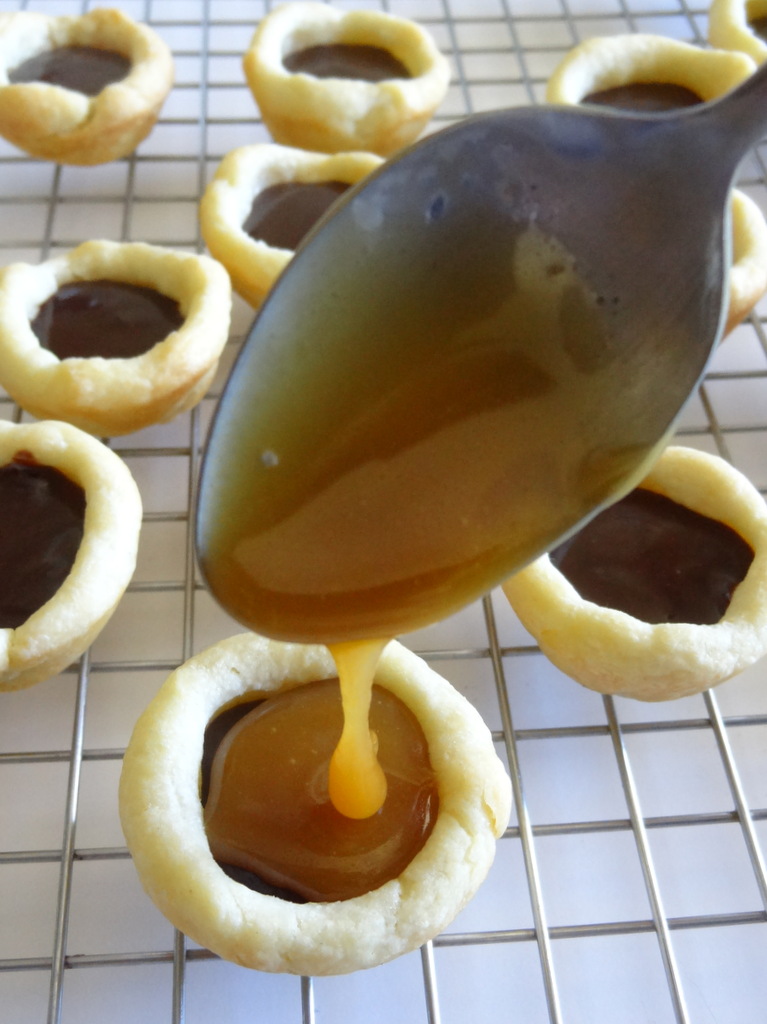 These mini Samoa pies are the perfect bite-sized dessert: they're sweet with a little bit of salty, a serendipitous union of rich, flaky crust and velvety smooth filling. For the pie crusts, I used my grandmother's recipe for cream cheese tart shells – around the holidays, she uses it to make mini pecan tarts, which have been a favorite of mine since I was little. It hardly takes any time at all to whip up the dough, and forming the shells is quite easy as well, particularly if you've got a tart tamper! This recipe does take a little planning ahead (to let the dough chill and to make the various components), but the amount of active time isn't too bad and I promise, the end result is well worth the effort! If you're looking to simplify things, however, you can use store-bought pie dough and/or store-bought caramel sauce to save time.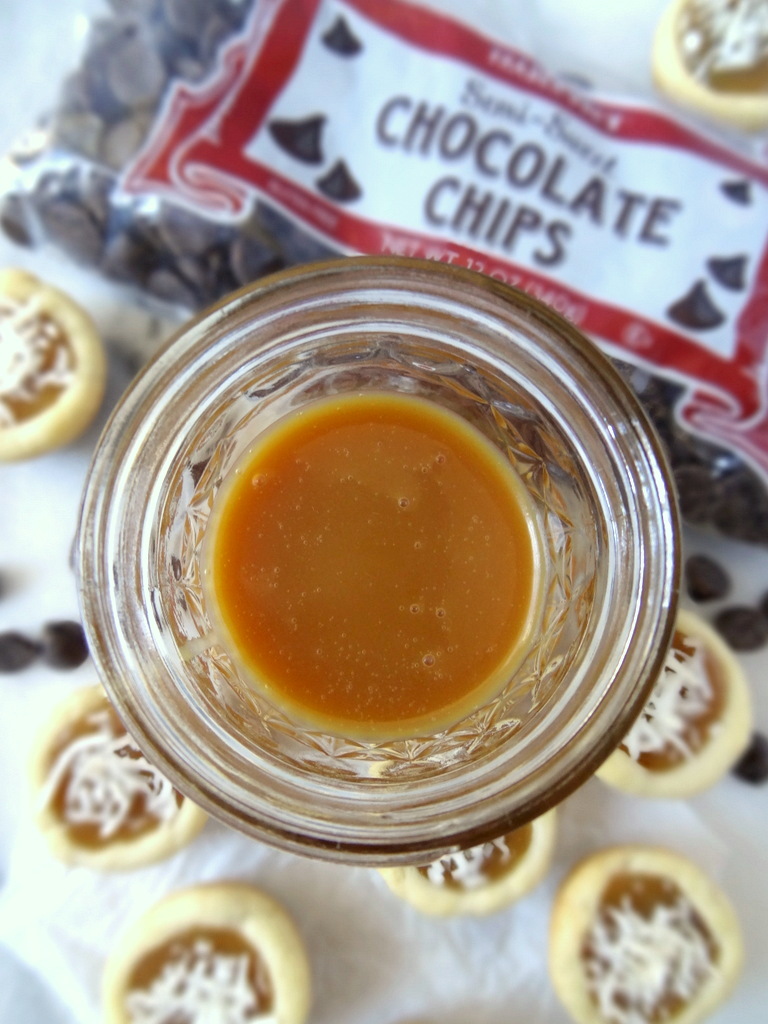 What are your favorite Girl Scout cookies? Do you have any copycat recipes or cookie-inspired desserts to get you through the Girl Scout cookie dry spells?