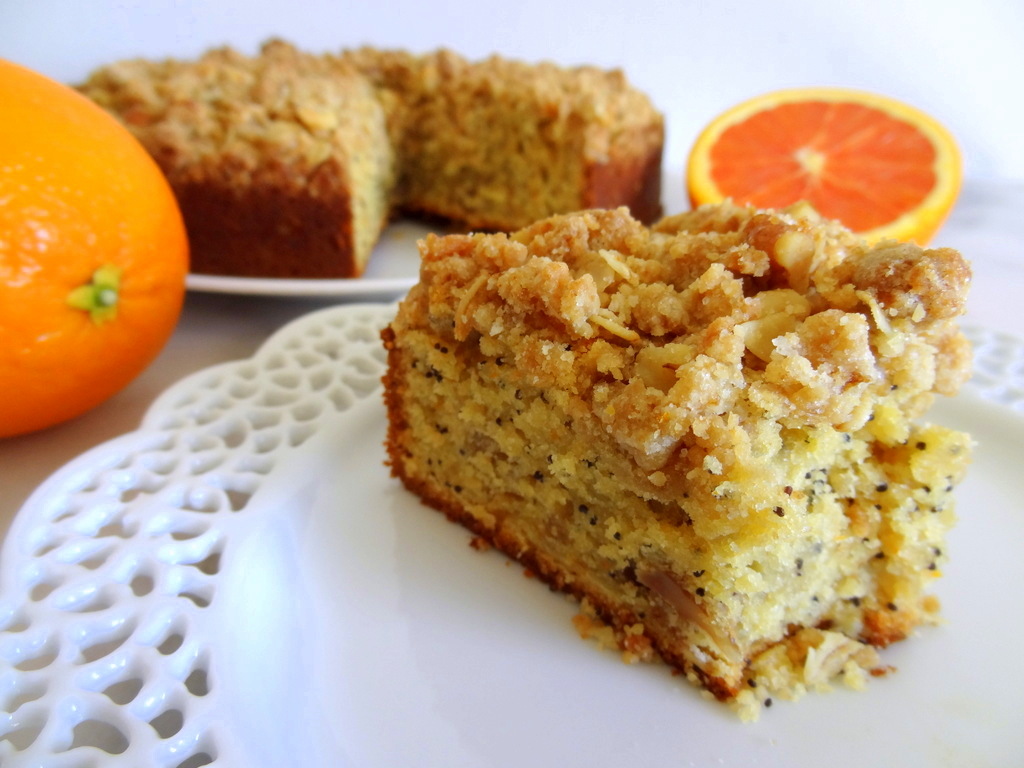 This weekend, I made my own cheese for the first time! Making homemade ricotta has been something I've wanted to try for a while now, but I always remained a bit skeptical – would it turn out with a normal consistency, or would I be left with a mess of lumpy, sour sludge, and even if it did turn out properly, would I be able to eat it all before it went bad? Luckily, this month's Cheese Please! challenge over at Fromage Homage gave me the push I needed just to quit fretting and try it already, and lo and behold, it turned out lovely! I couldn't resist snacking on a bunch of it, which I spread on a baguette and layered sliced cucumbers on top. Mmmm…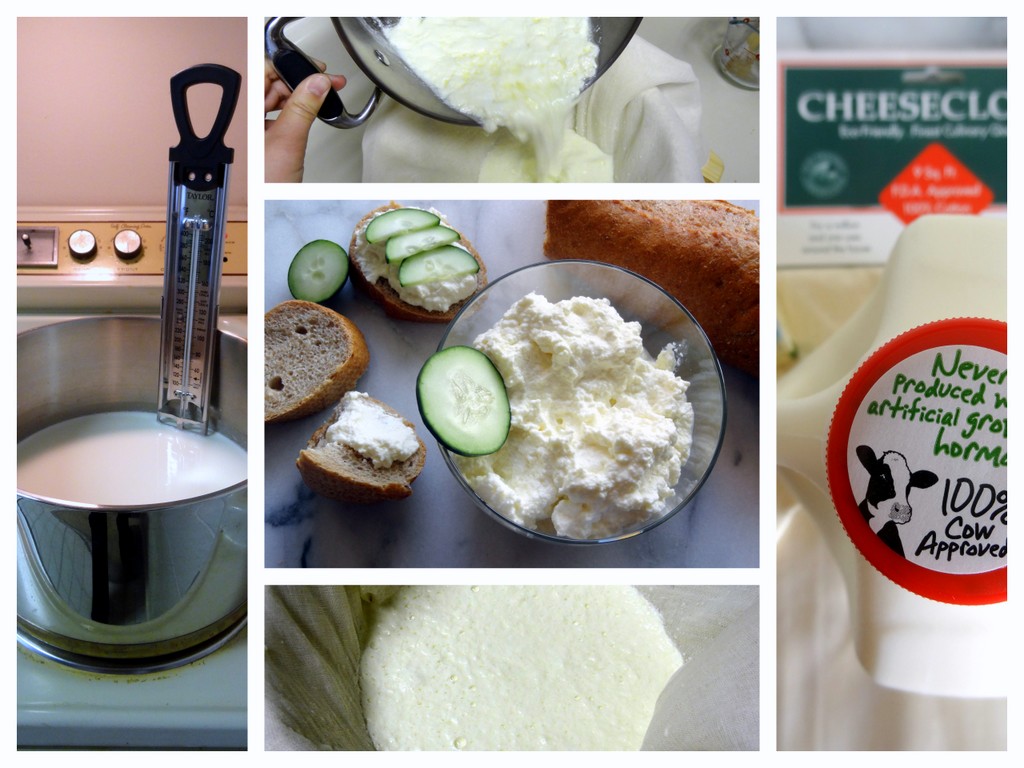 What also turned out lovely was this orange ricotta poppy seed coffee cake! I knew I wanted to pair oranges with poppy seeds in a coffee cake, and fresh ricotta was the perfect addition to keep the cake nice and moist. If you want to make your own ricotta, I'll direct you over to the recipe I used at Smitten Kitchen, but you can also buy ricotta at the store and it'll turn out just fine. I also used cara cara oranges, which are a bit sweeter than other navel varieties, but you can use any type you like.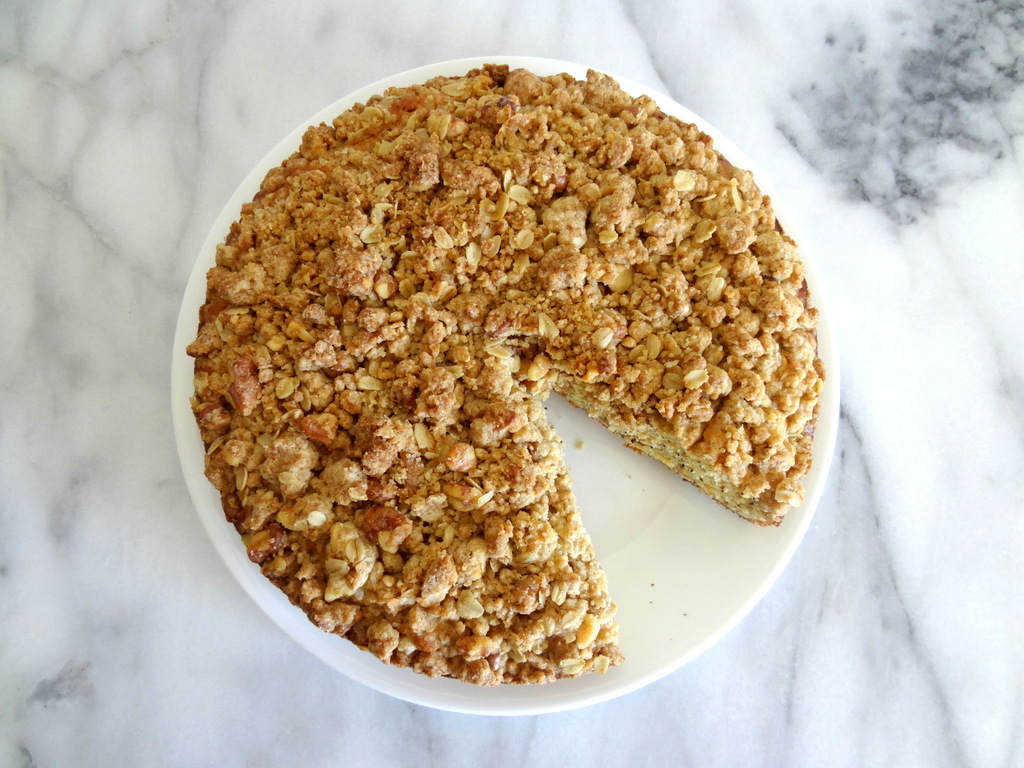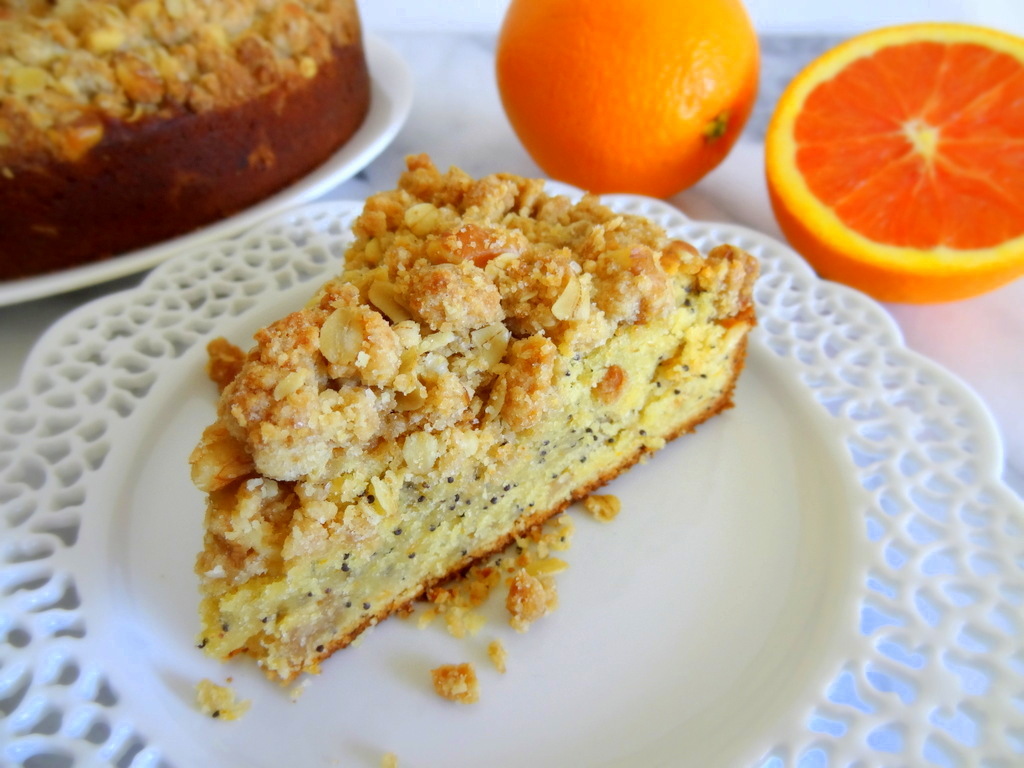 This was actually the first time I've tried cara cara oranges – Whole Foods lured me in by providing samples right at the store's entrance, and I immediately knew I had to have some, so I threw a few in a bag without really paying attention to name or anything. Later that day…
Me, to the boyfriend: These oranges are especially sweet. You should try some.
The boyfriend: What kind are they?
Me: Umm, some new kind I haven't bought before. Caracalla or something?
The boyfriend: Oh, okay. Cool.
Me: Wait, no, Caracalla was a Roman emperor. Cara cara?
The boyfriend: That would actually be really awesome, to name it after a Roman emperor…
Since I don't have the address in order to write to the Orange Naming Association of The World about renaming cara cara oranges, it seemed much easier just to nickname the coffee cake itself: instead of the long mouthful of saying "Orange Ricotta Poppy Seed Coffee Cake," in my household it shall henceforth be known as "Emperor Coffee Cake." It has an impressive ring to it, no?
Anyway, a rose orange ricotta poppy seed coffee cake by any other name would smell taste as sweet, so I hope you make this coffee cake and enjoy it as much as we did!