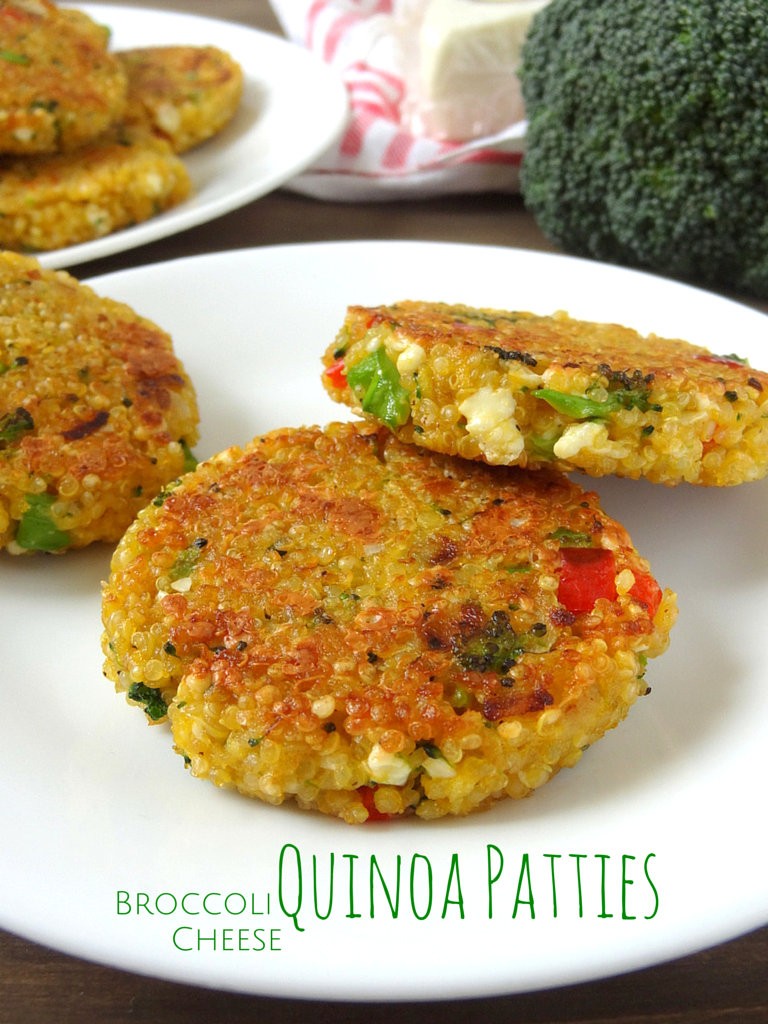 St. Patrick's Day is tomorrow, and today I am bringing you something that is…not even remotely Irish. #foodbloggerfail, I know. I wanted to make something to share with you in honor of St. Patrick's Day like I did last year, but planning that far in advance is just not my strong suit lately. Just know that I WILL be wearing green (mint green counts, right?!) and eating potatoes and plenty of Irish butter tomorrow.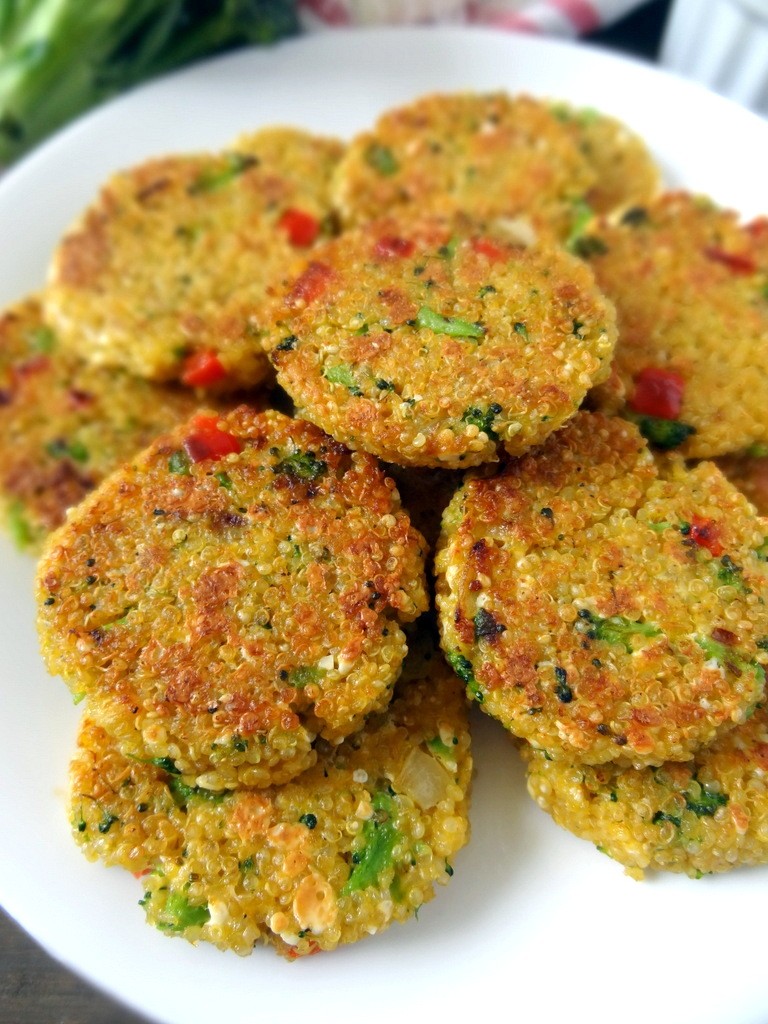 These broccoli cheese quinoa patties DO have flecks of green, even if they're not predominantly green or Irish in origin. Trust me, they make up for it in deliciousness and versatility! Crispy on the outside and tender on the inside, cheesy, garlicky, and dotted with veggies, these patties are pretty much irresistible. I originally intended to serve these with chipotle mayo, but as it turns out, it's pretty hard to make chipotle mayo when you, uh, don't have any chipotles. Like I said before, planning ahead is not my forte as of late. So I whipped up some simple, homemade Thousand Island dressing instead, and it paired with the patties incredibly well!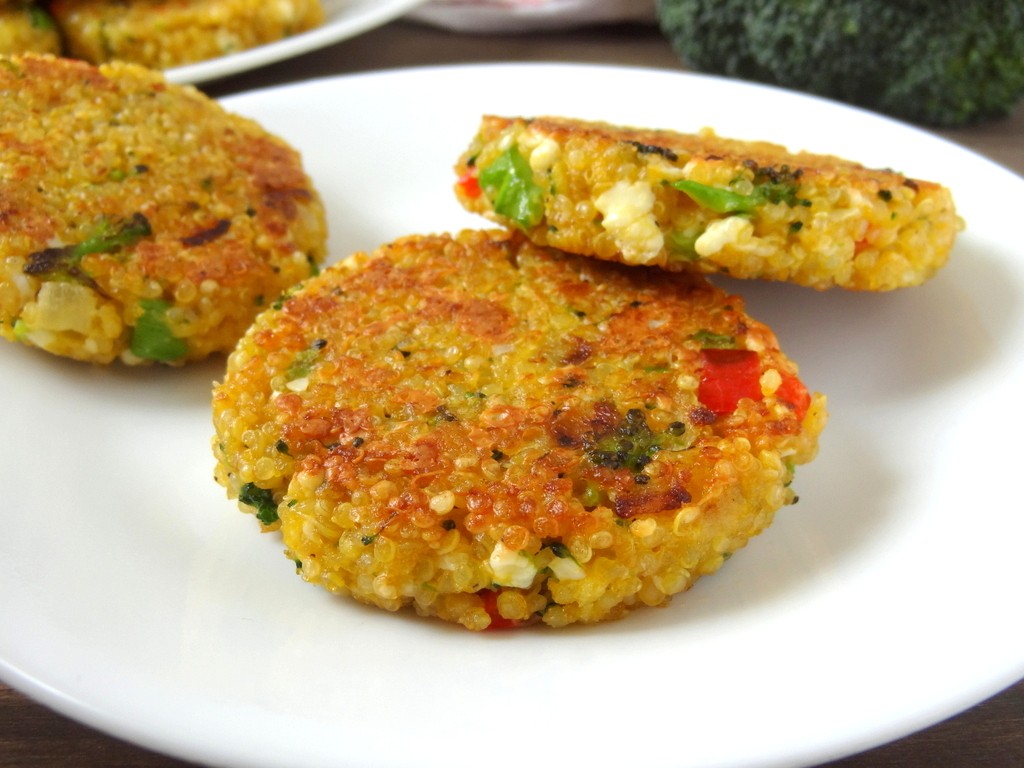 That said, the patties are so moist and tasty on their own that they really don't even need a dipping sauce – it's more for the sake of presentation, if, for example, you're serving them as appetizers. And that brings me to my next point about the versatility of these patties: they can be served as appetizers, as a main dish (the quinoa has enough protein that they're deceivingly filling!), or as a side dish. You could even serve them with little buns as veggie burger sliders! I do not, however, recommend increasing the size of the patties to be comparable to a regular burger patty, because they are a bit fragile and will be difficult to shape and cook up in one piece if larger than 3 inches in diameter.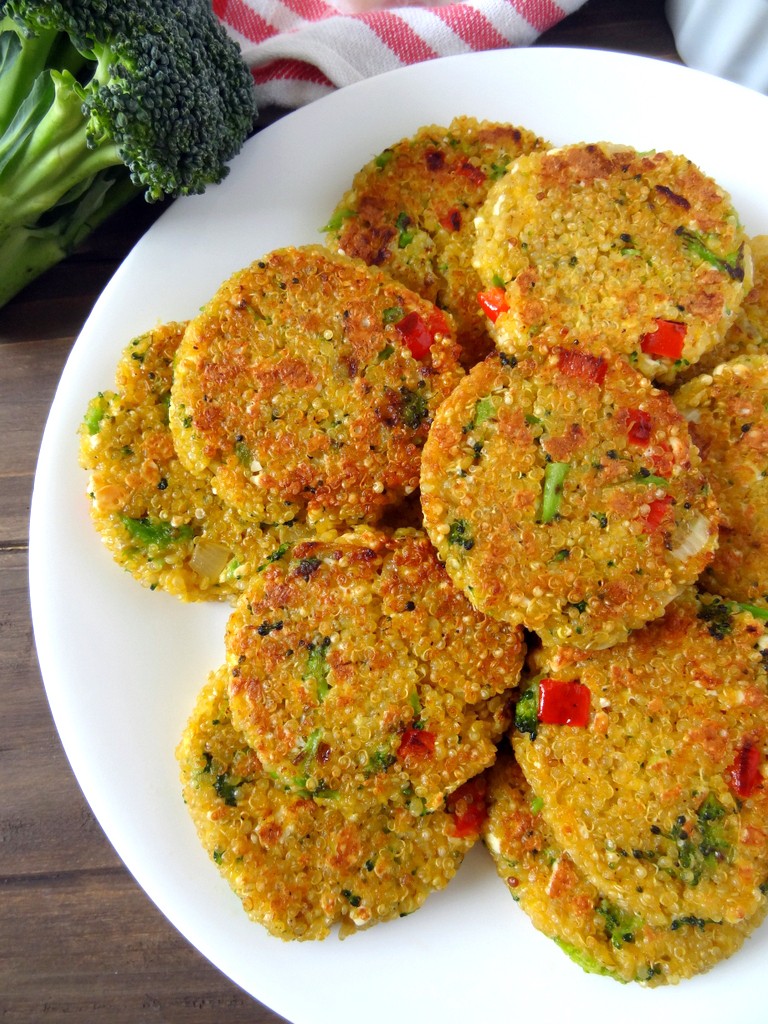 I hope that you all had a pie-filled Pi Day, that you bewared the Ides of March, and that you have a fun (and safe) St. Patrick's Day! And that you make these broccoli cheese quinoa patties. Just go for it. You'll love 'em!