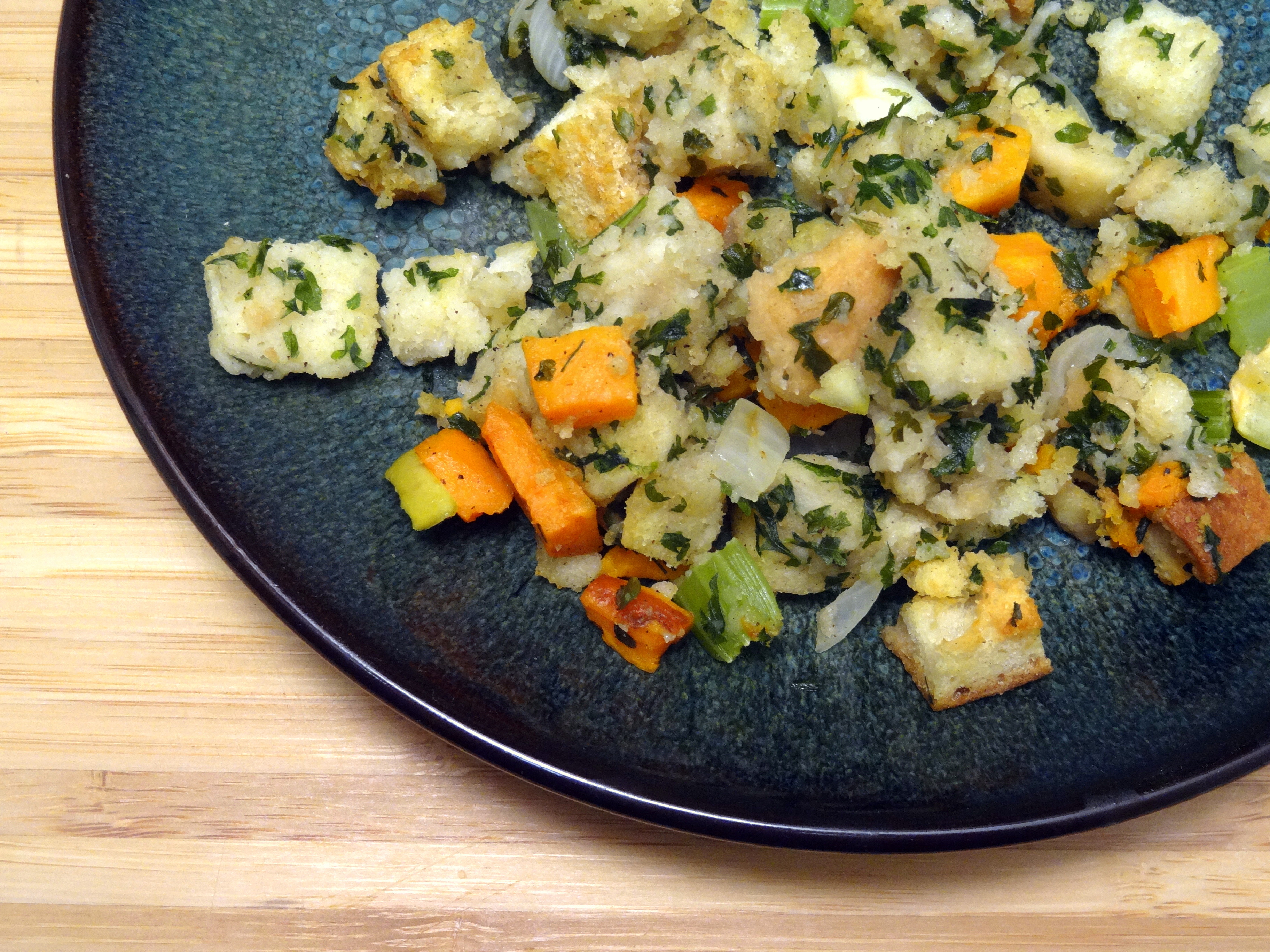 If I had to pick one Thanksgiving food as my favorite, it would be stuffing. I like mashed potatoes well enough, pumpkin pie can be quite tasty, and I've made my peace with green beans (as a child, I would only eat them if they came from a can). I could live without cranberry sauce, and I'm still pretty lukewarm about the turkey itself – if ever I'm somehow left in charge of obtaining and preparing the bird for Thanksgiving, I'll probably just buy a rotisserie chicken and try to pass it off as the runt of its turkey brood. But stuffing is another story. If you spot me going back for seconds (or thirds), I'm probably stuffing myself with stuffing.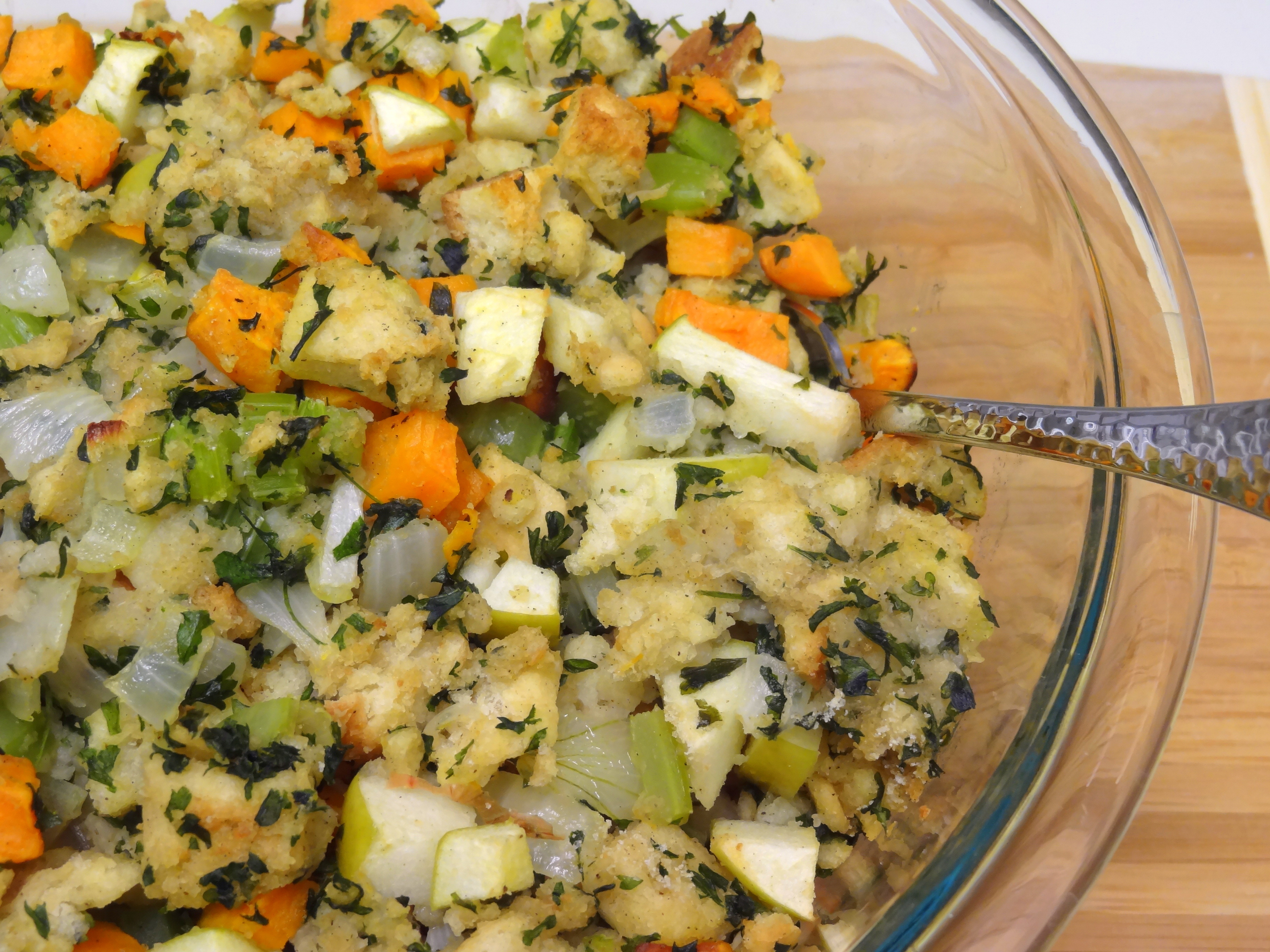 I based this recipe off my dad's stuffing recipe, which he in turn adapted from his sister's recipe. Whereas boxed stuffing mixes typically consist of bread cubes, dried herbs, and perhaps onion flakes, this is much more than just bread: hence the name "Stuffing Salad." In addition to the celery and onions my aunt's original recipe calls for, I included roasted sweet potatoes and diced apple. The sweet potatoes offer a nice pop of color (which is much welcome in a dish that tends toward the monochromatic) as well as a bit more fiber, and the apple provides little hints of sweet tanginess.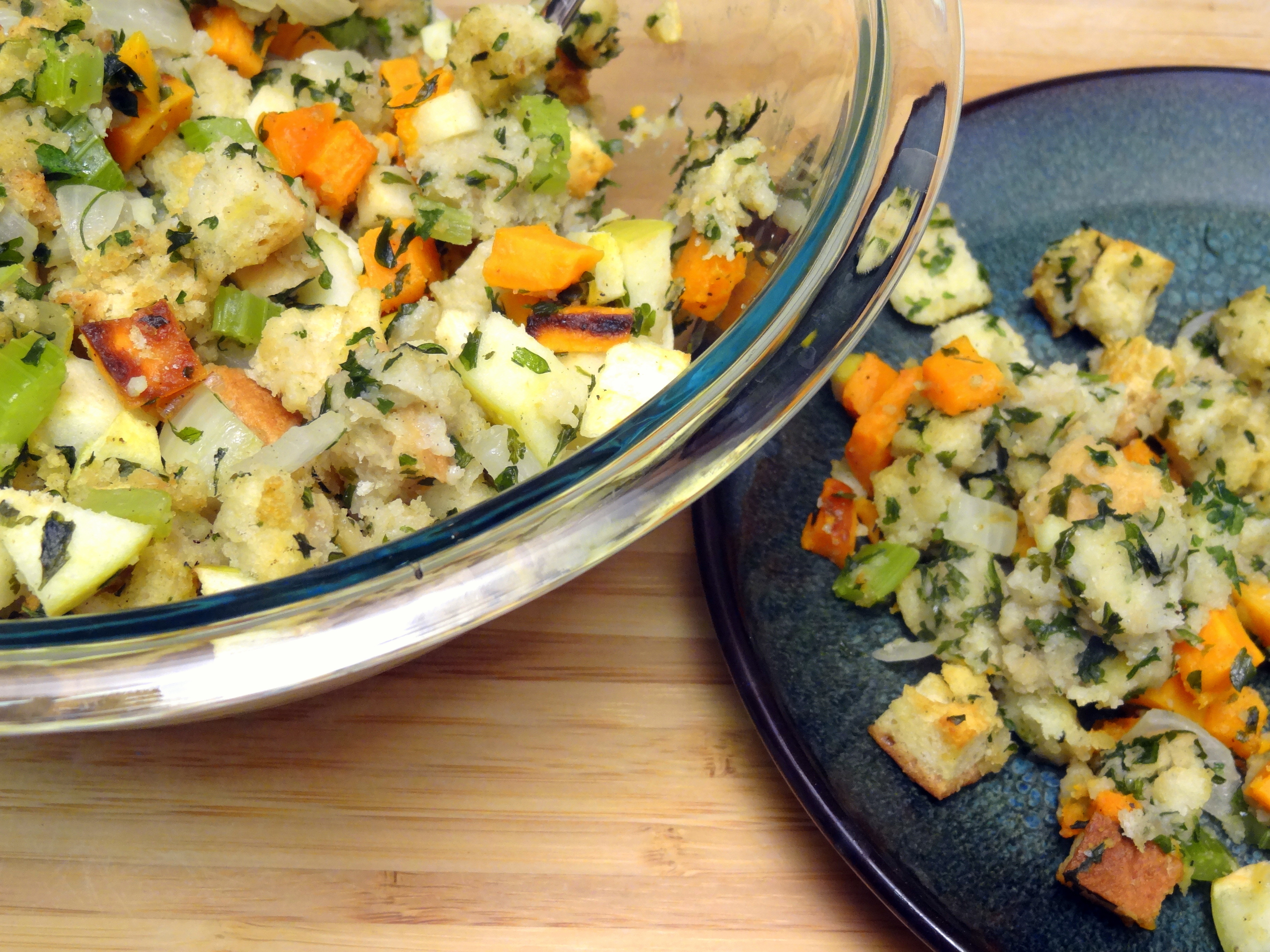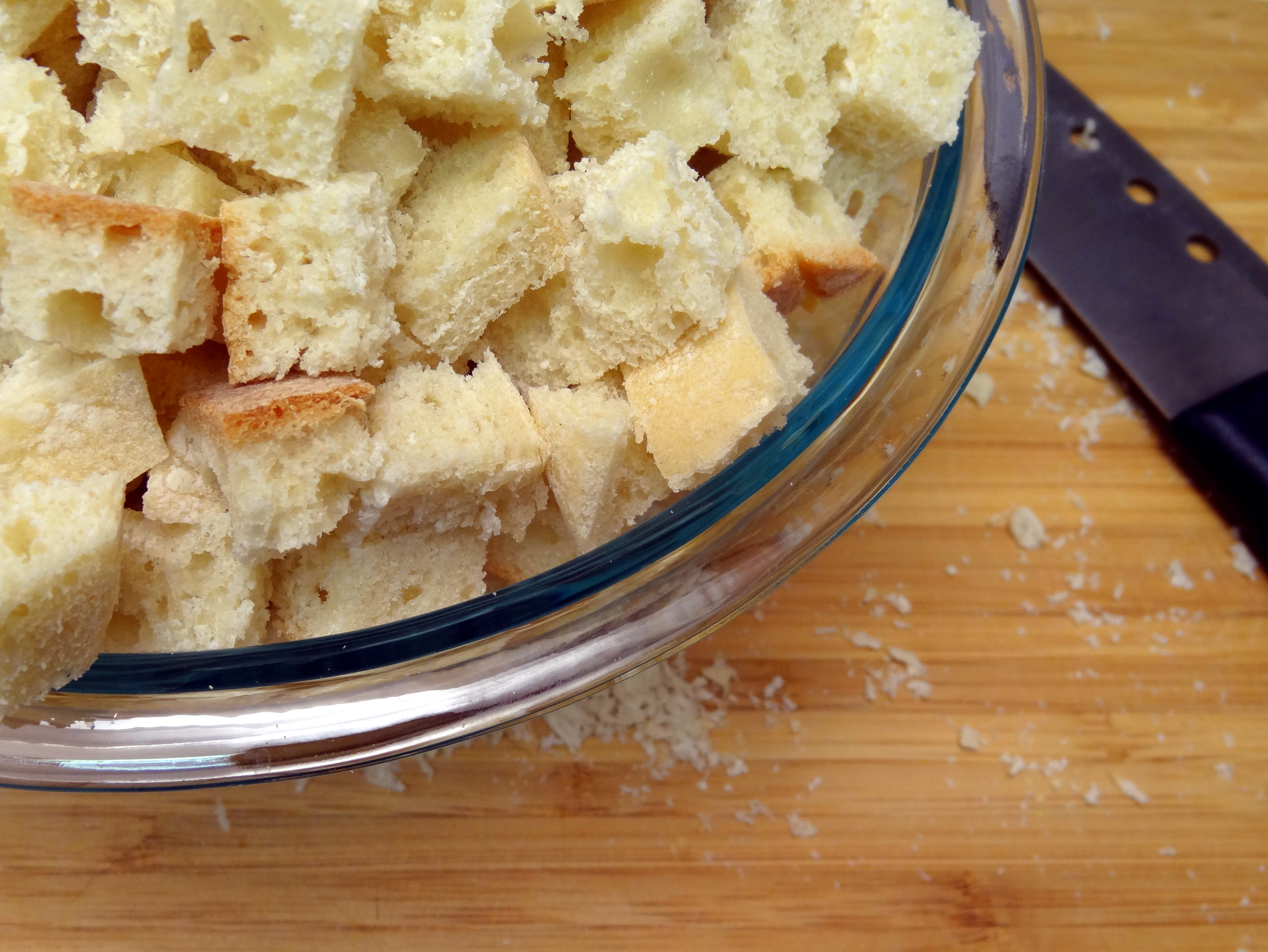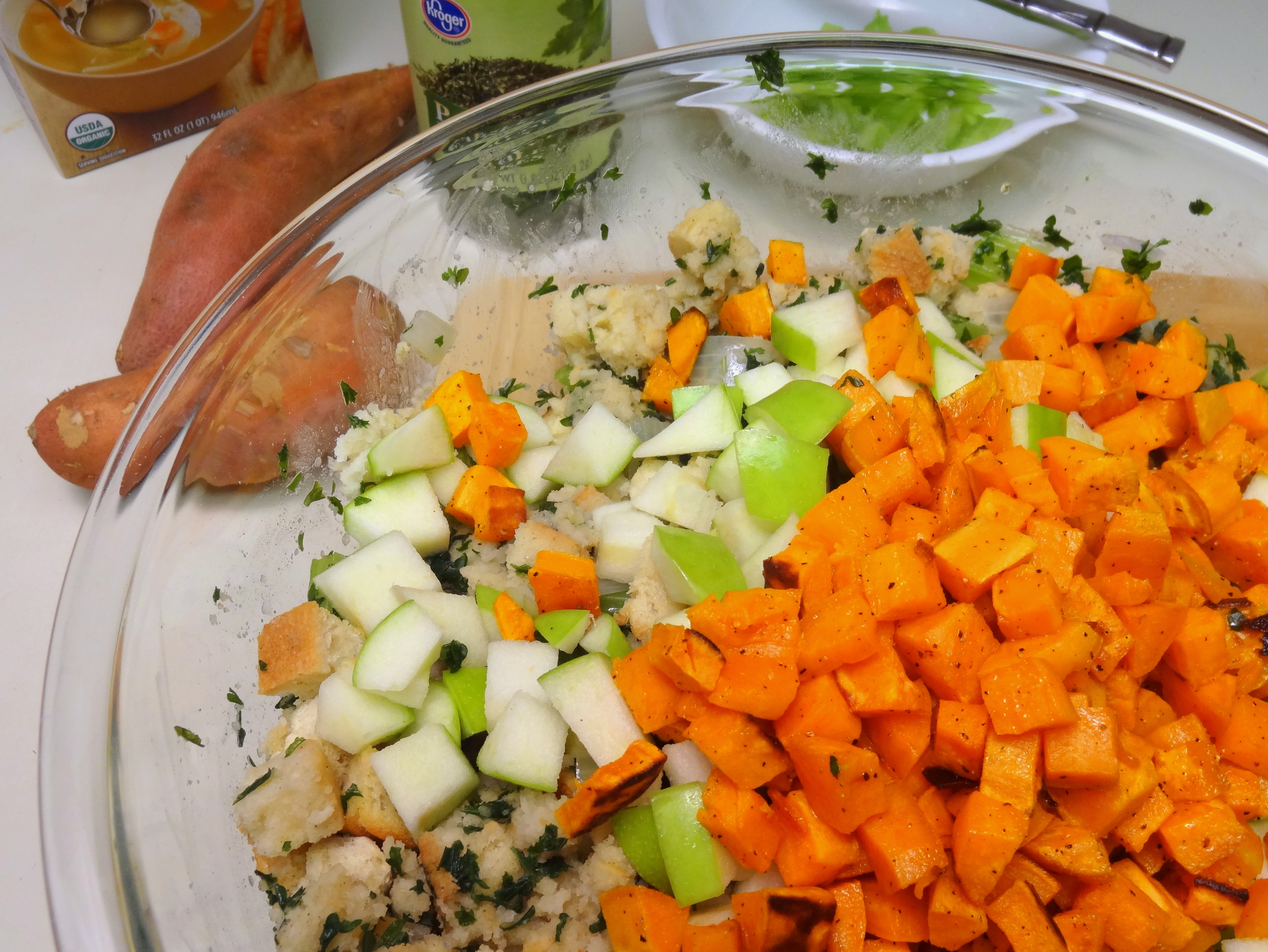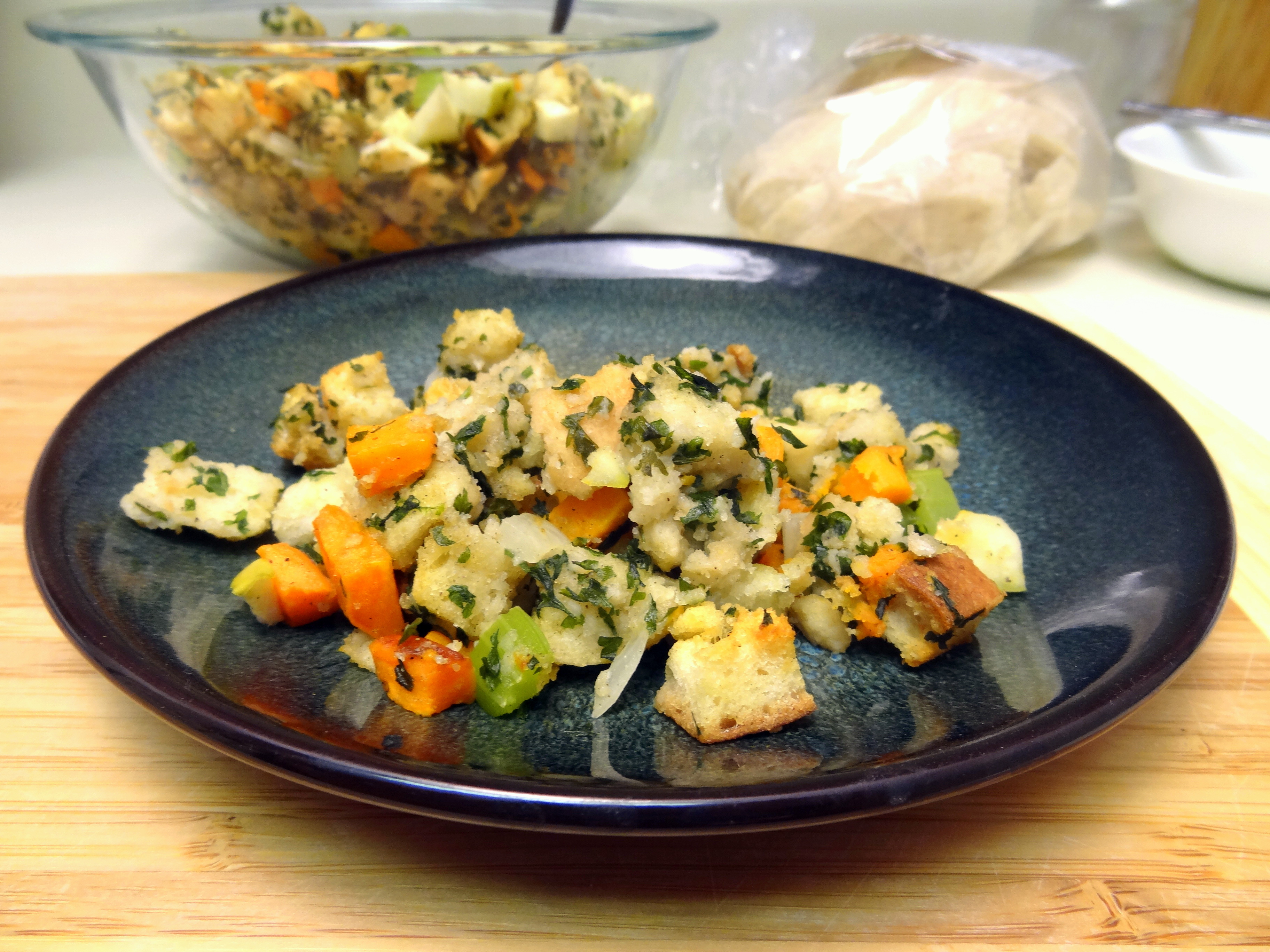 12/22/14 edit: new photos! See more here.