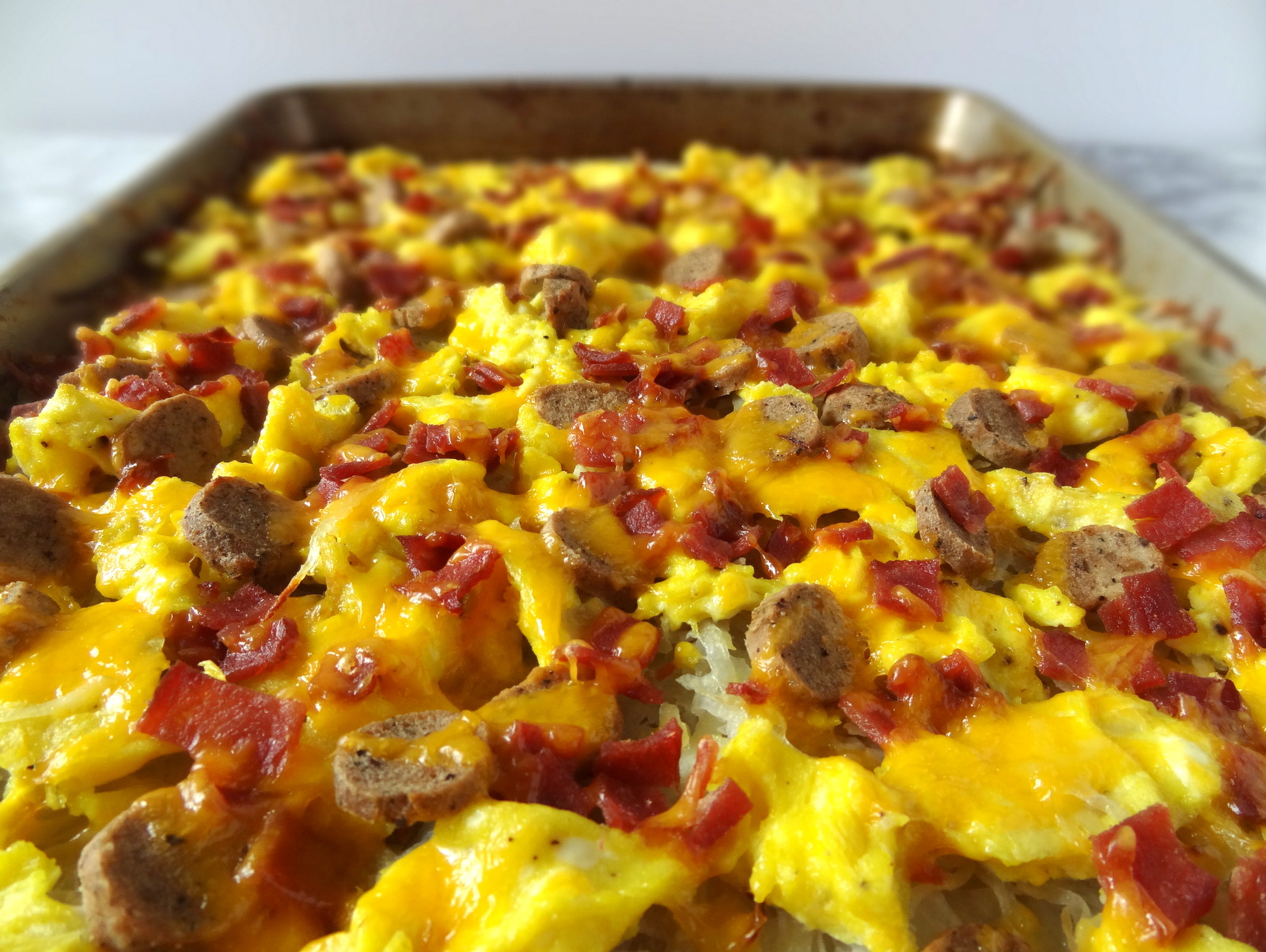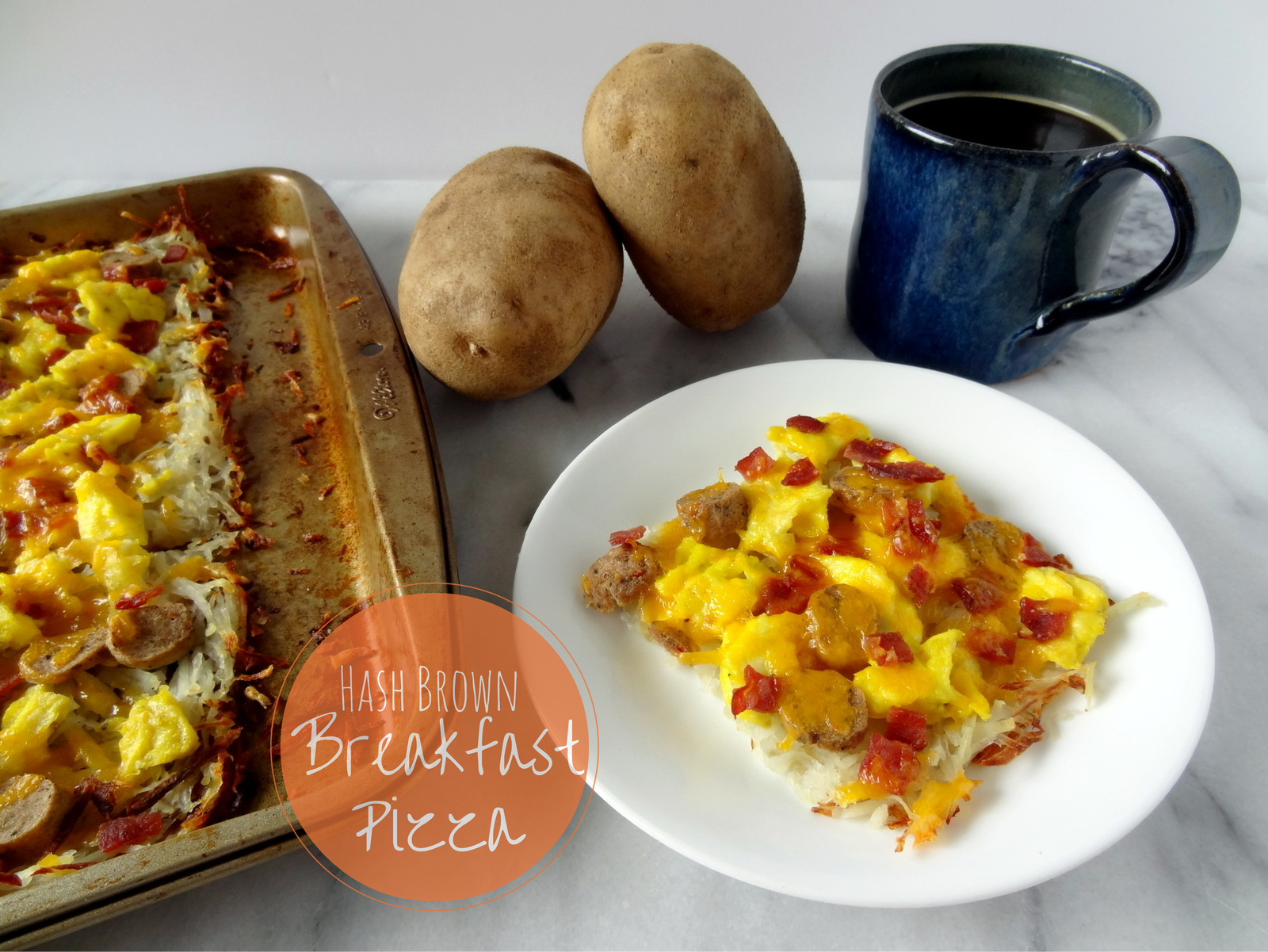 Potatoes are one of my favorite foods. In fact, my go-to breakfast order at my favorite local diner is called "The Potato Lover": just a plate full of hash browns with a smorgasbord of toppings! I know. It's kind of weird. But hey – if it's on the menu, then other people must order it too, so that means I'm not the only weird one! Or that's what I like to tell myself, at any rate.
As much as I love sweet breakfast foods – pancakes, waffles, French toast, etc. – I don't eat them often, because for me, a big weekend breakfast isn't complete without potatoes. Given this obsession with fondness for potatoes, when I decided to make a breakfast pizza, I absolutely had to figure out a way to incorporate potatoes…so I figured, why not a hash brown crust? (and bonus for those who are sensitive to gluten – thanks to the hash brown crust, this breakfast pizza is totally gluten-free!)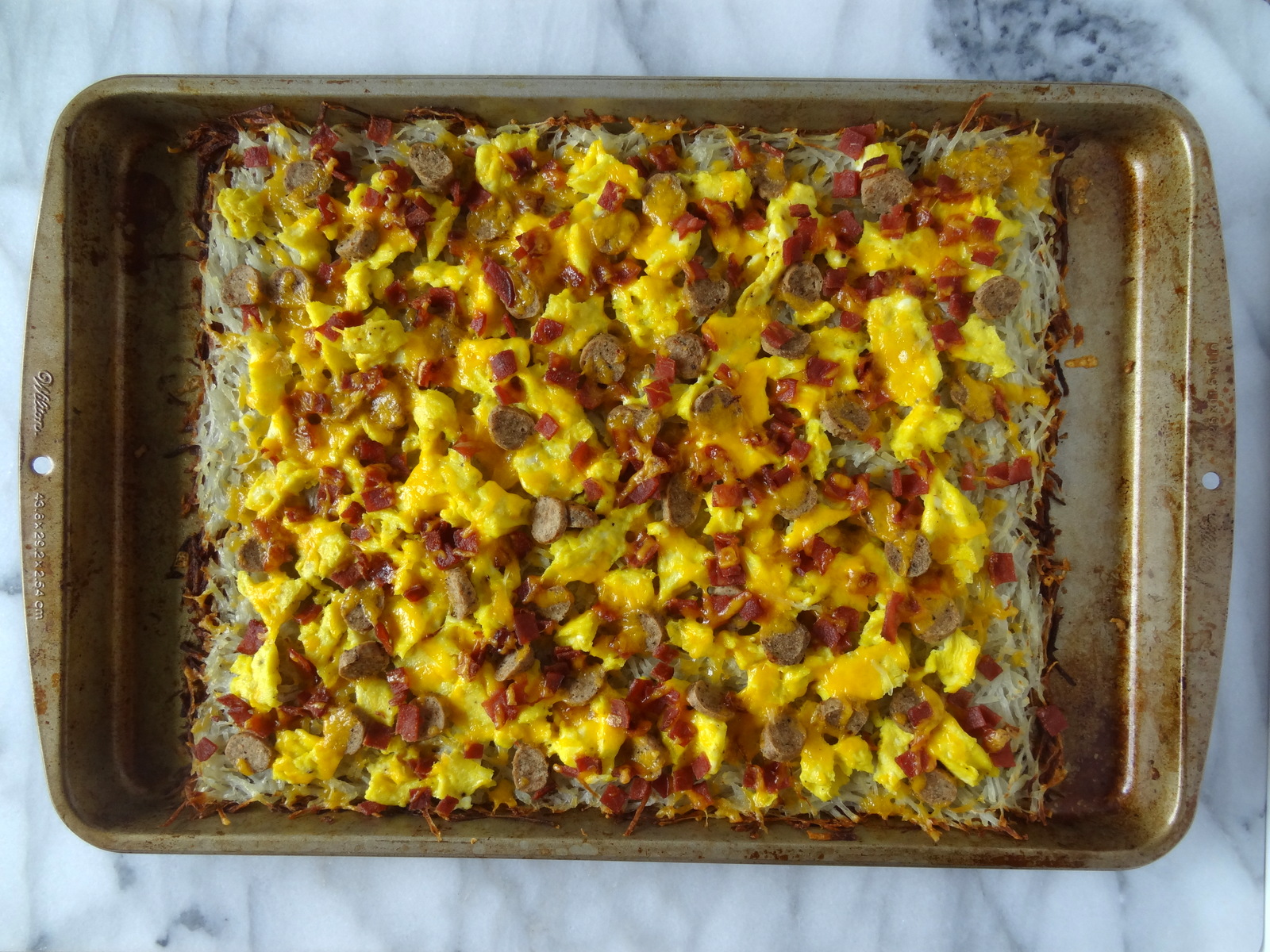 This breakfast pizza will keep your tummy full and happy for hours. It's packed with protein and has all the components of a traditional American breakfast: eggs, bacon, sausage, and potatoes! This pizza is also a great way to have breakfast for dinner, and if you have leftovers, guess what? Instant breakfast the next morning! What's not to love about that?!