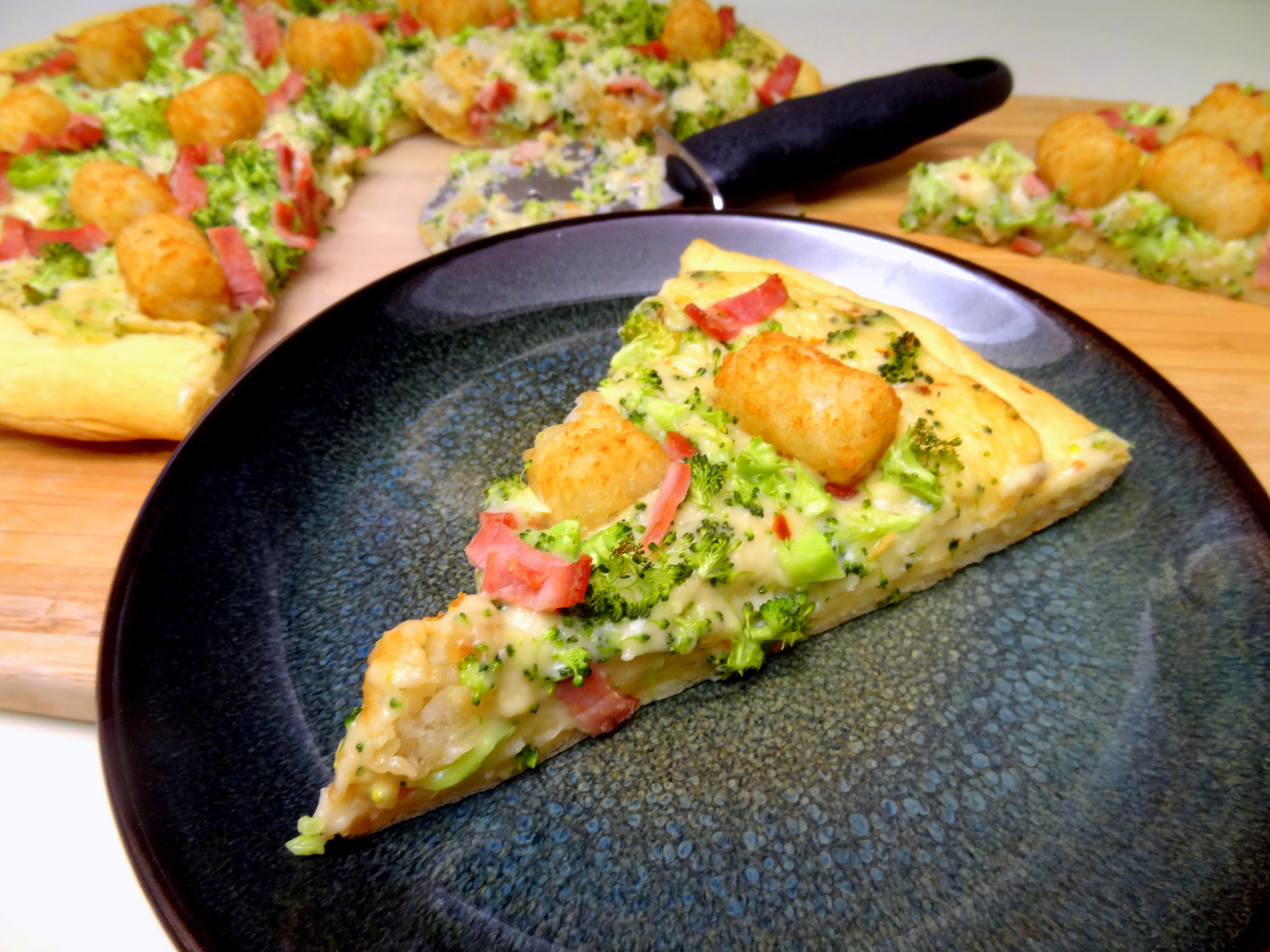 You might be thinking, "Tater tots? On pizza?! Why would you put tater tots on pizza?" Well, tater tots are tasty and pizza is tasty, so why not put the two together? (I realize this logic does not hold up in many cases. For instance, bacon and chocolate has become a fairly mainstream combination, but I, for one, believe that bacon has no business being anywhere near my chocolate.)
Before deciding on a university for my graduate studies, I visited several institutions and attended their prospective student weekends. One of the departments I visited hosted an informal pizza dinner one night. As someone who doesn't eat red meat, who tries to avoid excessive amounts of dairy, and who doesn't like olives, anchovies, or artichokes, pizza dinners can be tricky for me to maneuver. This dinner, however, was provided by a pizza parlor that had come up with the brilliant idea to put tater tots on pizza. I was sold, cheese be damned (truth be told, it also had regular pork bacon, and I still went for it). It was by far the most popular and fastest-disappearing variety of the night.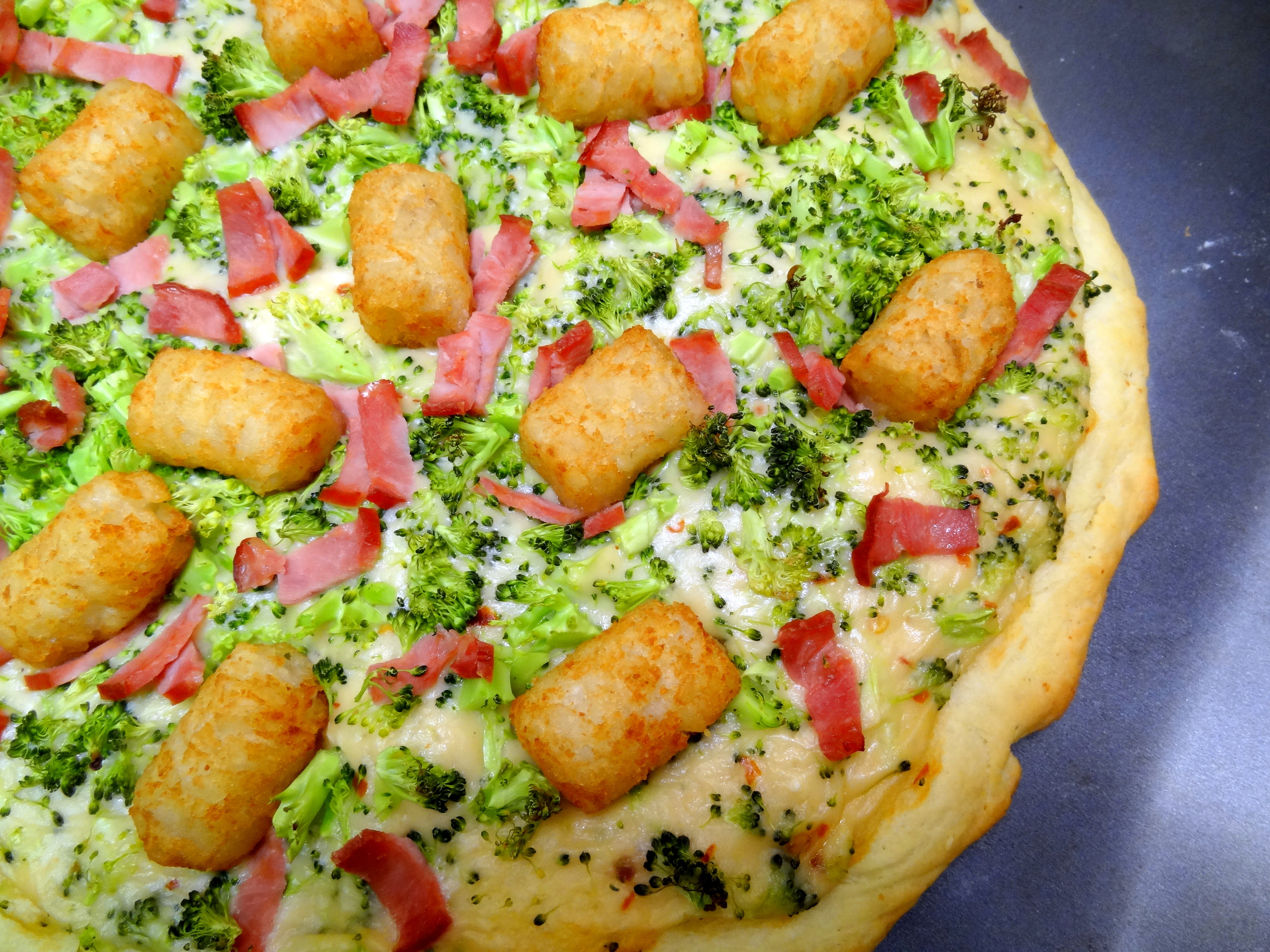 A couple years have passed, and I don't remember many other details from that visit, but I remember that pizza. Alas, the pizza alone was not enough to sway my decision (though I did seriously consider another school based on the fantastic grocery store they had nearby), so I've recreated it here. I hope you like it!