The first time I had a gyro was in the summer of 2008 when I was studying abroad in Greece. First, I learned that they're pronounced in a way that is virtually indistinguishable from the pronunciation of the currency, the Euro. Second, I learned that gyros frequently have French fries inside of them. See?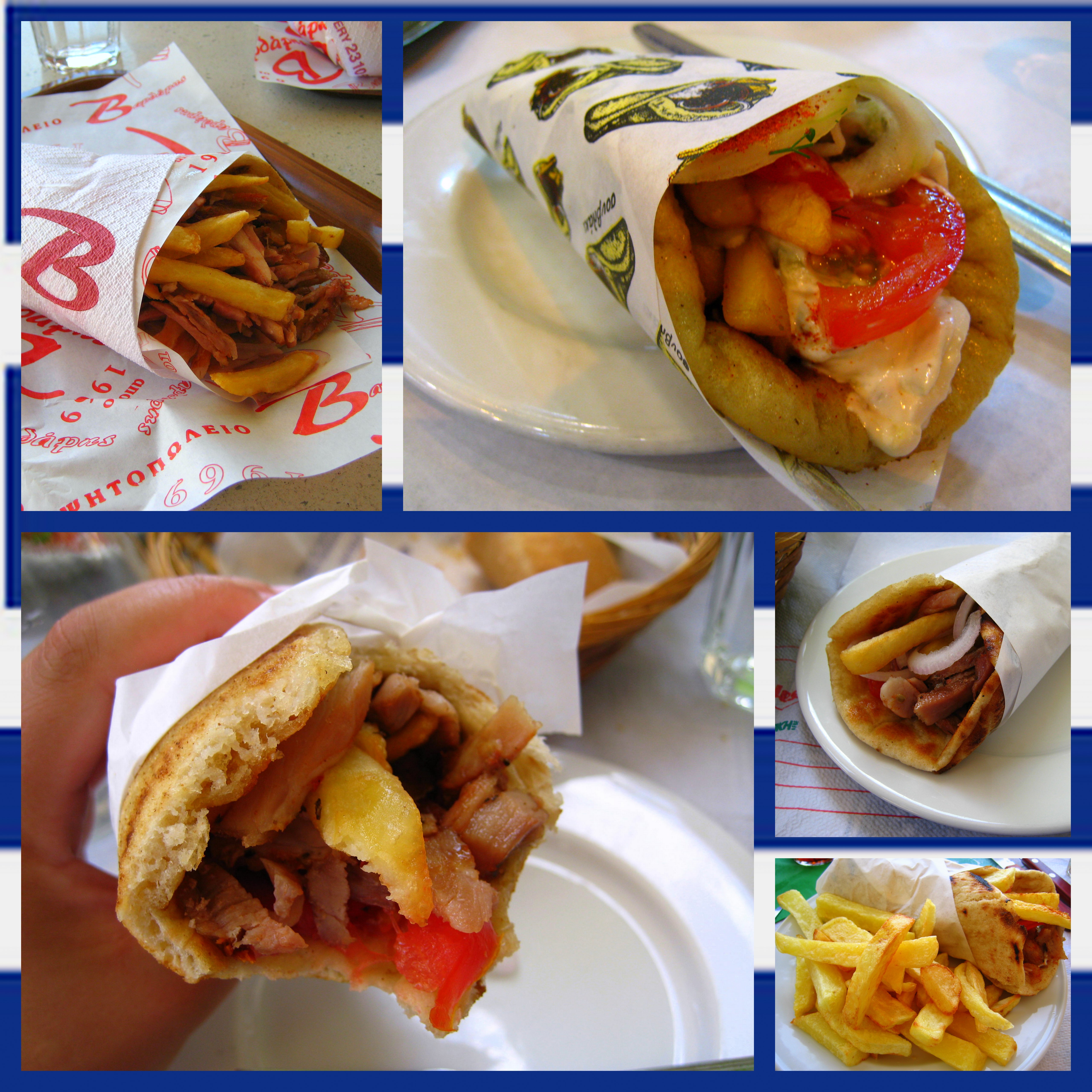 It's glorious. For some reason, though, nearly all the gyros I've had in the US come with them on the side (or not at all). The Greek Lady restaurant in Philadelphia is an exception, however, and has the most authentic gyros that I've found outside of Greece —if you ever find yourself in the area, I highly recommend it! This recipe is designed to get gyros on your plate and in your belly as quickly as possible—the chicken is simply pan-fried instead of being roasted and carved on a spit (since I'm thinking you probbbbably don't have one of those in your kitchen, right?), and the naan and fries can be purchased ready-made from the store. If you want to speed up the process even more, you can skip making your own tzatziki and get that from the store as well.
Now turn on some bouzouki music, turn off the AC, pour some ouzo, and imagine you're in Greece!