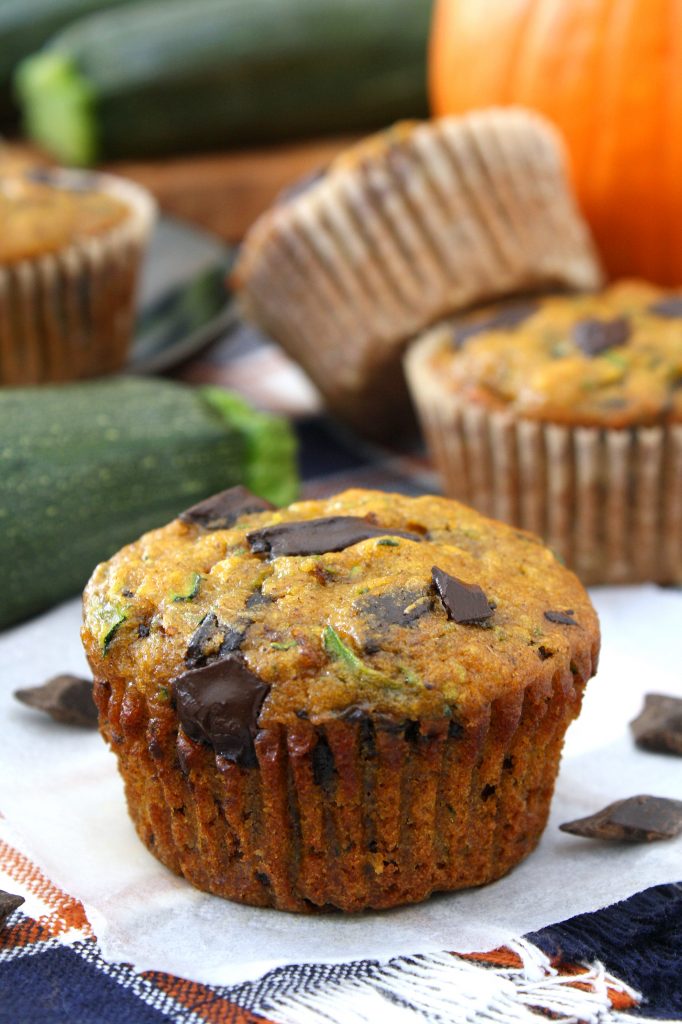 I learned many years ago that tomatoes are technically classified as a fruit, but only recently that pumpkins and zucchini fall into the same category. A few weeks ago, the husband and I were at a party, and an acquaintance informed us that the French don't consider corn a vegetable—that they view it solely as a source of carbohydrates, like bread or pasta. I countered that while it's certainly far starchier than something like spinach, it's still a good source of fiber and nutrients. After leaving, the husband and I got back on the topic of corn, which the Google gods informed us is, in fact, both a vegetable AND a fruit (what?!)…and then we spent an incredulous (and slightly frantic) few minutes looking up nearly every "vegetable" we routinely eat, desperate to find any that were truly and definitely vegetables.
As it turns out, pretty much everything I like? Fruit. Basically, the only vegetables I like are broccoli, carrots, and lettuce. Cucumbers? Fruit. Peas? Fruit. Bell peppers? Fruit. Are you feeling a little disoriented at this point? Because I am.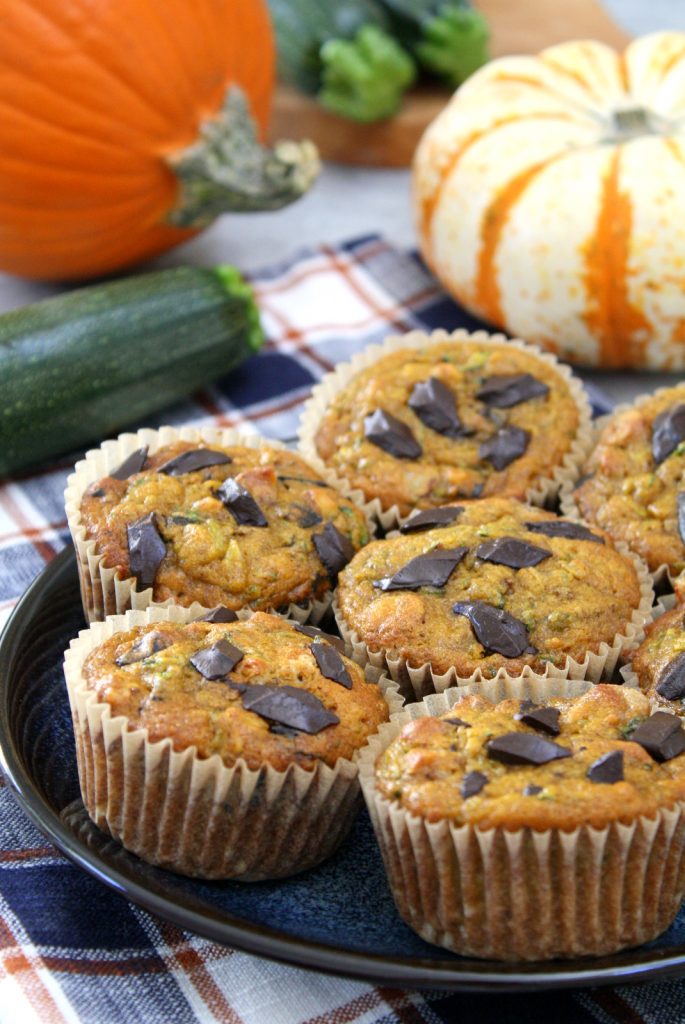 Of course, the distinction between fruit and vegetable has little to no practical bearing on my eating habits, but it's just funny to me to think that a pumpkin zucchini muffins is just as much a fruit-filled muffin as your classic blueberry muffin! Truth be told, I'm not a huge fan of blueberry muffins—so many of them are disappointingly dry, but that's an issue that pumpkin or zucchini-laden creations rarely have. These pumpkin zucchini muffins have long been a favorite of mine, so I decided it was high time to shoot some new photos to better showcase them! I also made a couple of adjustments to the recipe: on a reader's advice, I skipped the step of squeezing the grated zucchini to remove excess liquid (and then omitted the added water), and I also reduced the sugar by 25%.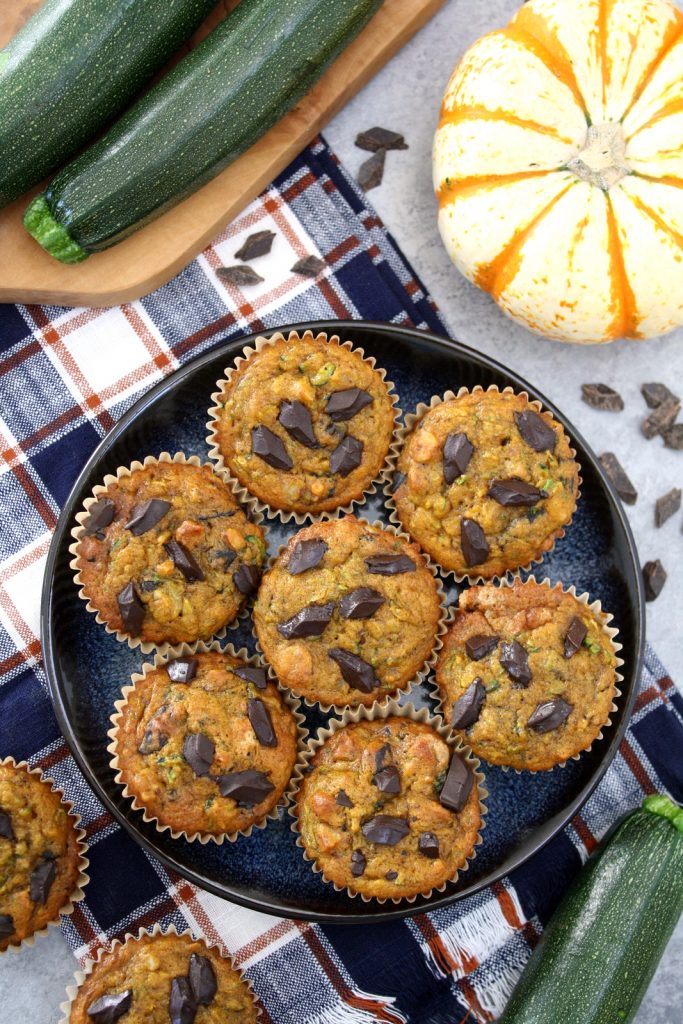 If you've never made these pumpkin zucchini muffins, you are in for a real treat! Soft and cakelike but loaded with veggie fruity goodness—and studded with semi-sweet chocolate chunks (just think about all those antioxidants!)—these muffins are a perfect example of a wholesome indulgence!
In your opinion, how useful is the distinction between fruits and vegetables? What would you think if, for instance, someone volunteered to bring a fruit salad to a party and then showed up with a Greek salad of tomatoes, cucumbers, and bell peppers? Or tried to pass off a zucchini quiche as a fruit pie?

Fiesta Friday
(cohosted by
cookingwithauntjuju.com
and
Turks Who Eat
).

SaveSave
SaveSaveSaveSave
SaveSave
SaveSave
SaveSave