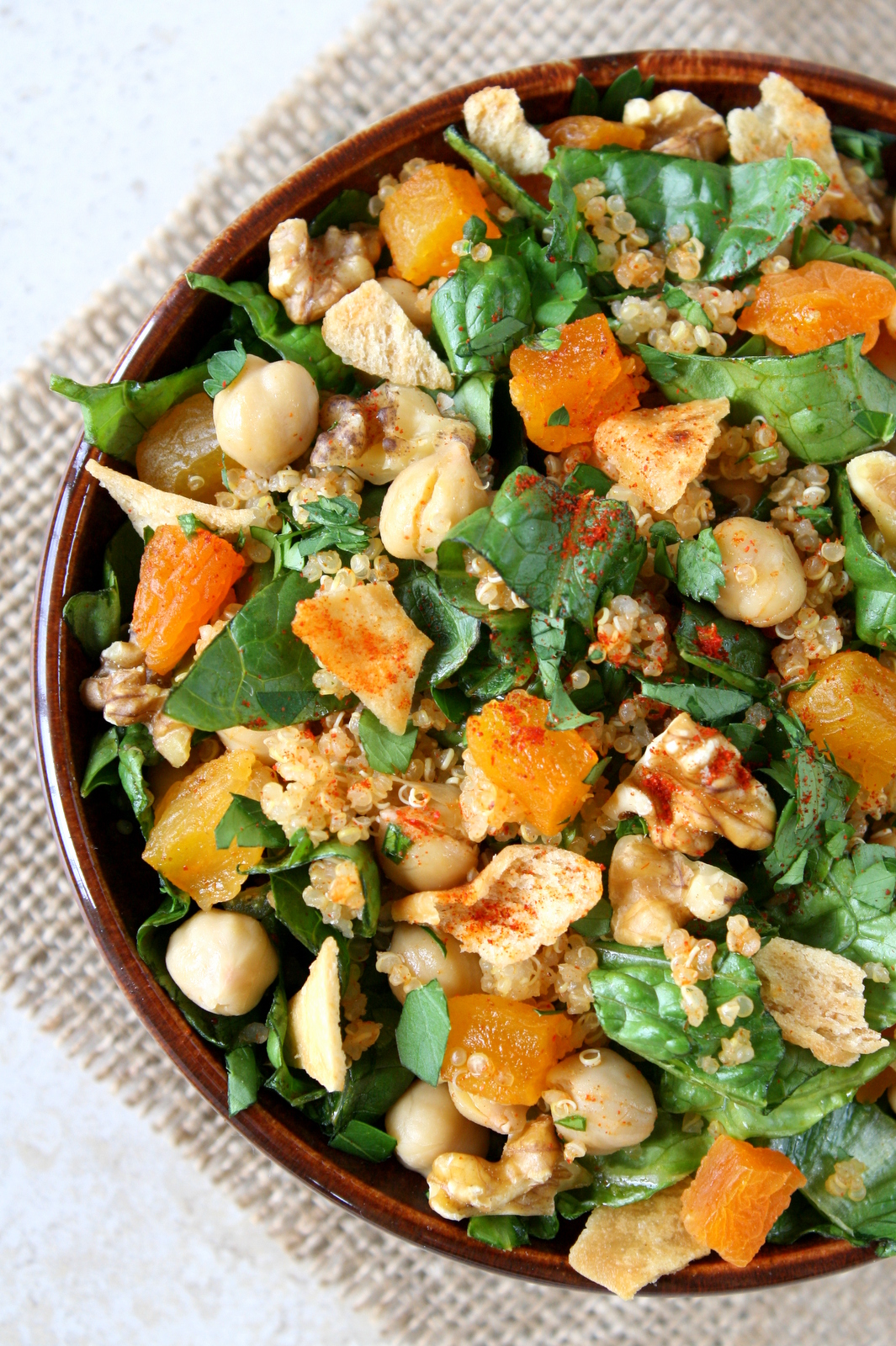 This will come as a surprise to, well, approximately no one, but wow – wedding planning sure involves a lot of work! Things are slowly starting to move along, but I feel like my approach leaves a lot to be desired in the way of logic and order. It's analogous to the way I sometimes inadvertently end up tidying and cleaning the entire apartment, which goes something like this: I start with one small task, which inevitably directs me into a different room, where I notice something else that needs to be taken care of, so I abandon the original task (just temporarily, I tell myself) to attend to the second, but then I realize that the second requires me to do two other things first, so I do the first of those things, only to get distracted by something else I've been putting off for weeks, and before I know it, I've emptied out half of my closet, scrubbed one (but not both) of the toilets, and bagged up a mountain of stuff to donate, yet it's past dinnertime, I haven't a clue what to make, and somehow, my to-do list just keeps growing longer. Things always get squared away eventually (and I'm sure this will be the case with wedding planning as well), but dang if it isn't messy and chaotic in the interim!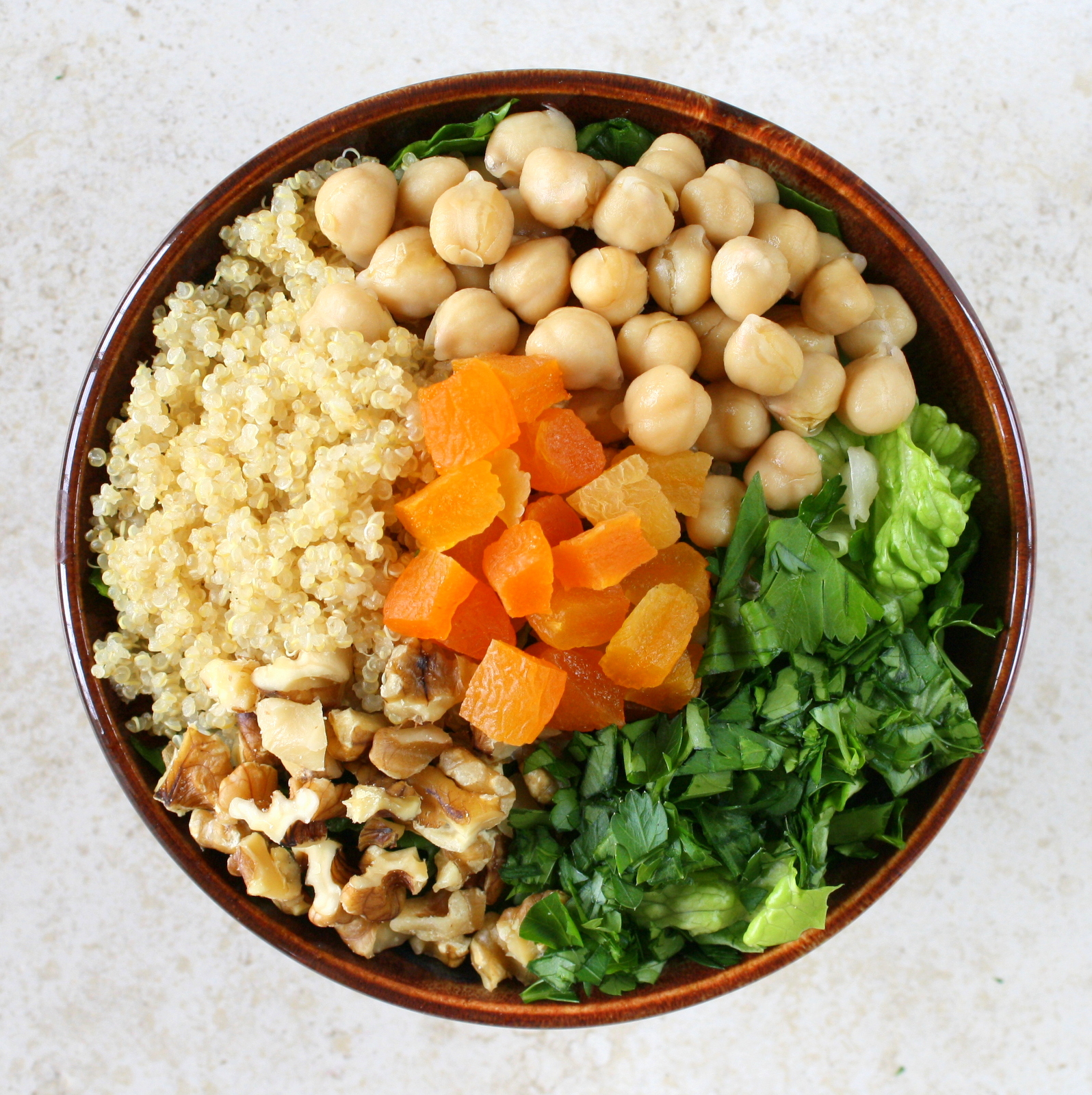 Luckily, on days when my focus (or lack thereof) is elsewhere and meal planning gets the short end of the stick, I can fall back on quick and easy meals like this Turkish-inspired chickpea and apricot salad! Like all of my favorite dishes, this salad combines a relatively short list of ingredients that spans a wide range of flavors (sweet, salty, smoky) and textures (crisp/crunchy/chewy).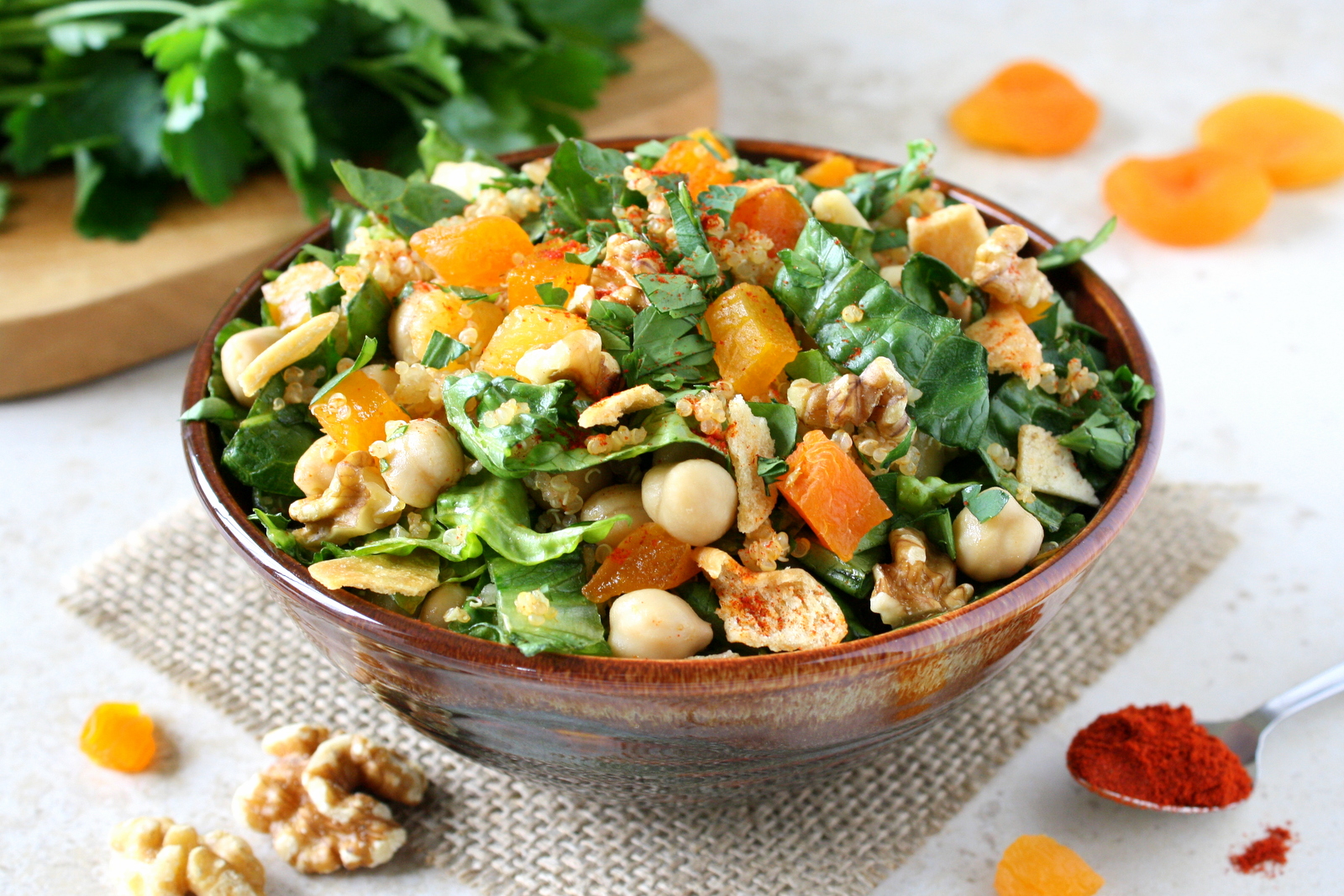 Although not native to Turkey, the quinoa provides enough heft to make this salad an entrée in its own right, and the smoked paprika vinaigrette (which comes together in mere minutes!) adds such pizzazz that your taste buds may still be craving more even after your stomach has had its fill.
I have a feeling that I'll be eating this chickpea and apricot salad a lot in the coming months—and not just because I keep getting drawn into wedding planning, only to emerge hours later! It's also great for warmer months, since you don't have to turn on a single appliance to make it. We hit a high of 88 degrees outside (and 86 inside) last week, so this salad really hit the spot! Has summery weather already arrived where you live?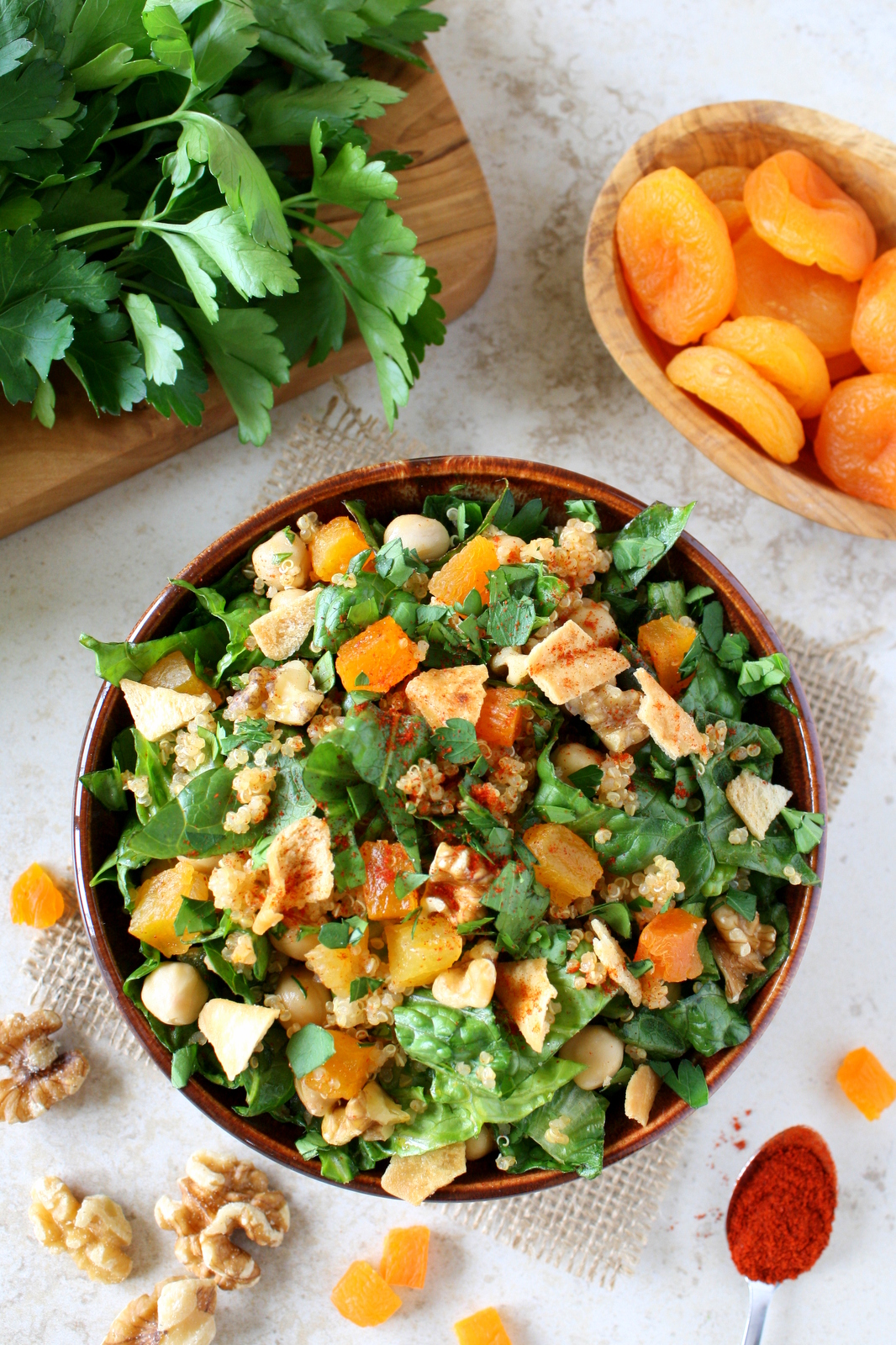 For those of you who have been involved in planning a wedding, do you have any advice about how to find a photographer or what questions to ask when contacting one? I'm much more comfortable behind a camera than in front of one, so I'm a little anxious about finding a photographer who will be able to put Dr. Cake Pants and me at ease!
Recipe of the Week
,
Welcome Home Wednesdays
, and
Fiesta Friday
(cohosted by
Love In The Kitchen
and
Her Life Is Love
).