This shop has been compensated by Collective Bias, Inc. and its advertiser. All opinions are mine alone. #DairyFree4All #CollectiveBias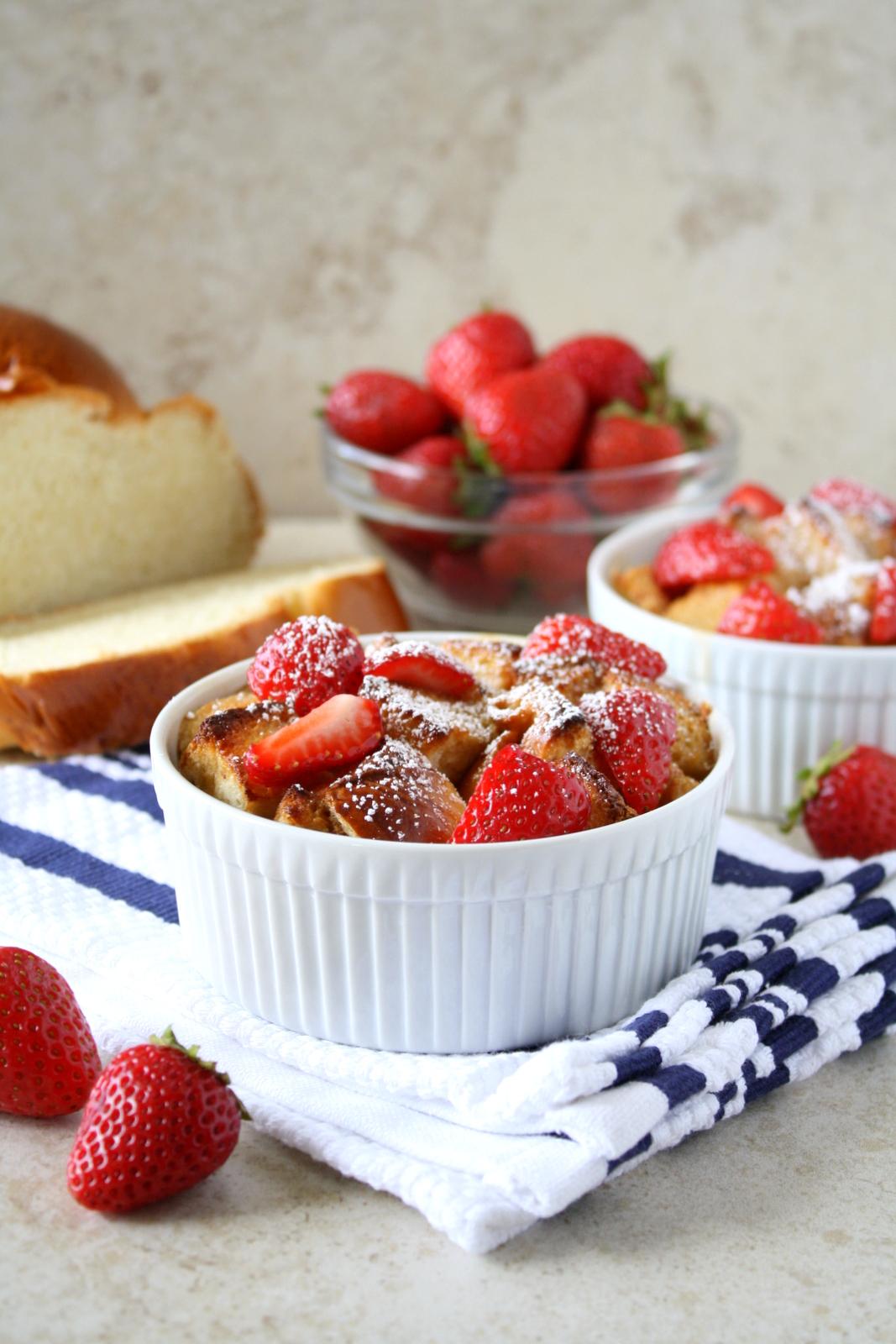 Have you ever had the idea in your head that you don't like a certain food, only to give it another chance years later and realize that you were wrong? Well, for the longest time, bread pudding totally grossed me out. I mean, why would I want to eat sweetened, soggy bread? But then earlier this year, I fell head over heels in love with French toast casserole, and after it came to my attention that there is quite a bit of conceptual overlap between French toast casserole and bread pudding, I decided to give the latter another try. While I'm still a little iffy about the ones that are visibly sodden and gush liquid when you cut into them, I have officially turned over a new leaf with bread pudding!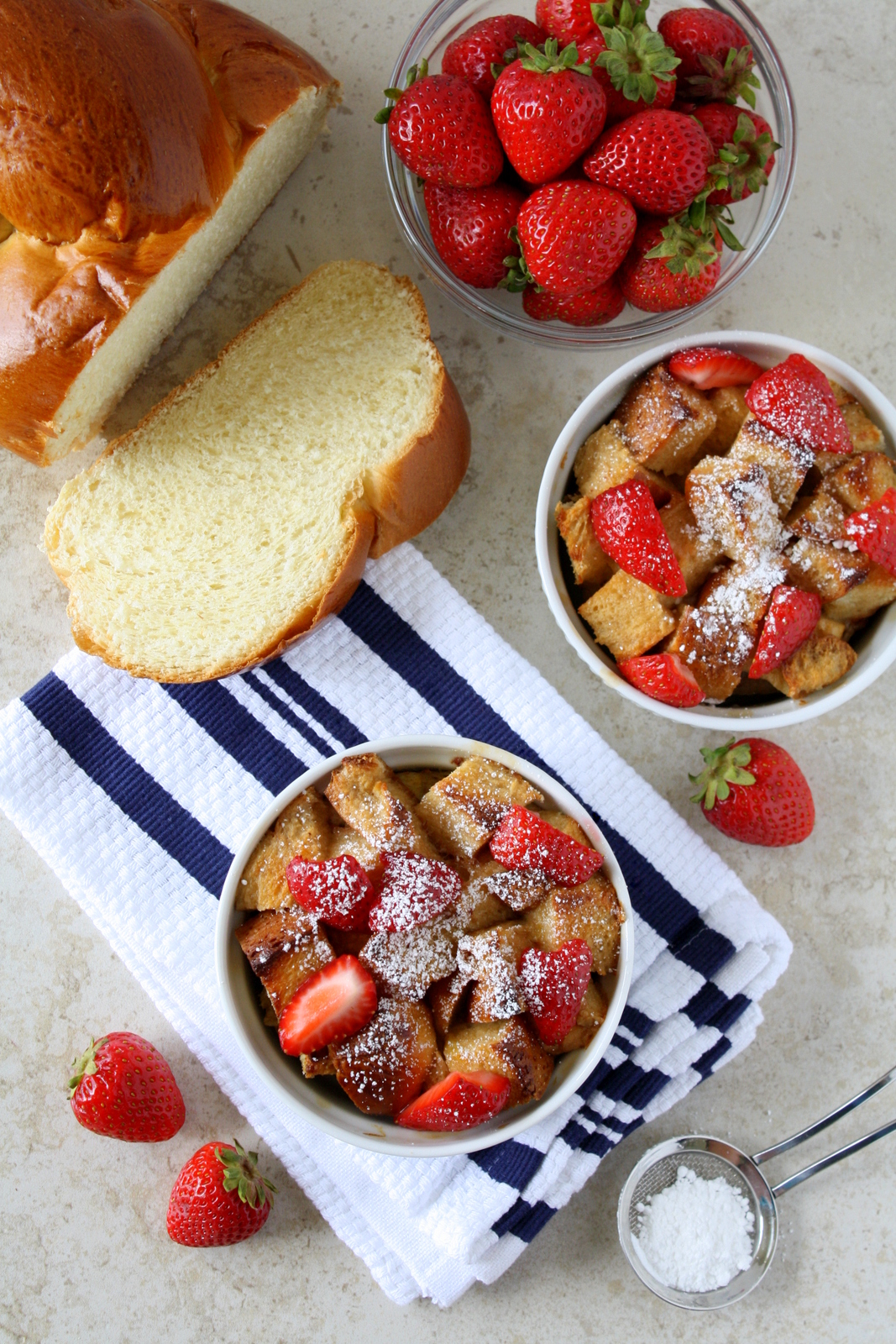 One of the things that helped convert me into a bread pudding fan was the sheer simplicity. A dessert that I can throw together in a matter of minutes and make as many or as few servings as I want? Yes, please! I made this strawberry shortcake bread pudding even simpler (and dairy-free!) by using some melted So Delicious Dairy Free® Coconut Milk Simply Strawberry frozen dessert—that way, I didn't need to add milk, sugar, or extra strawberry flavoring.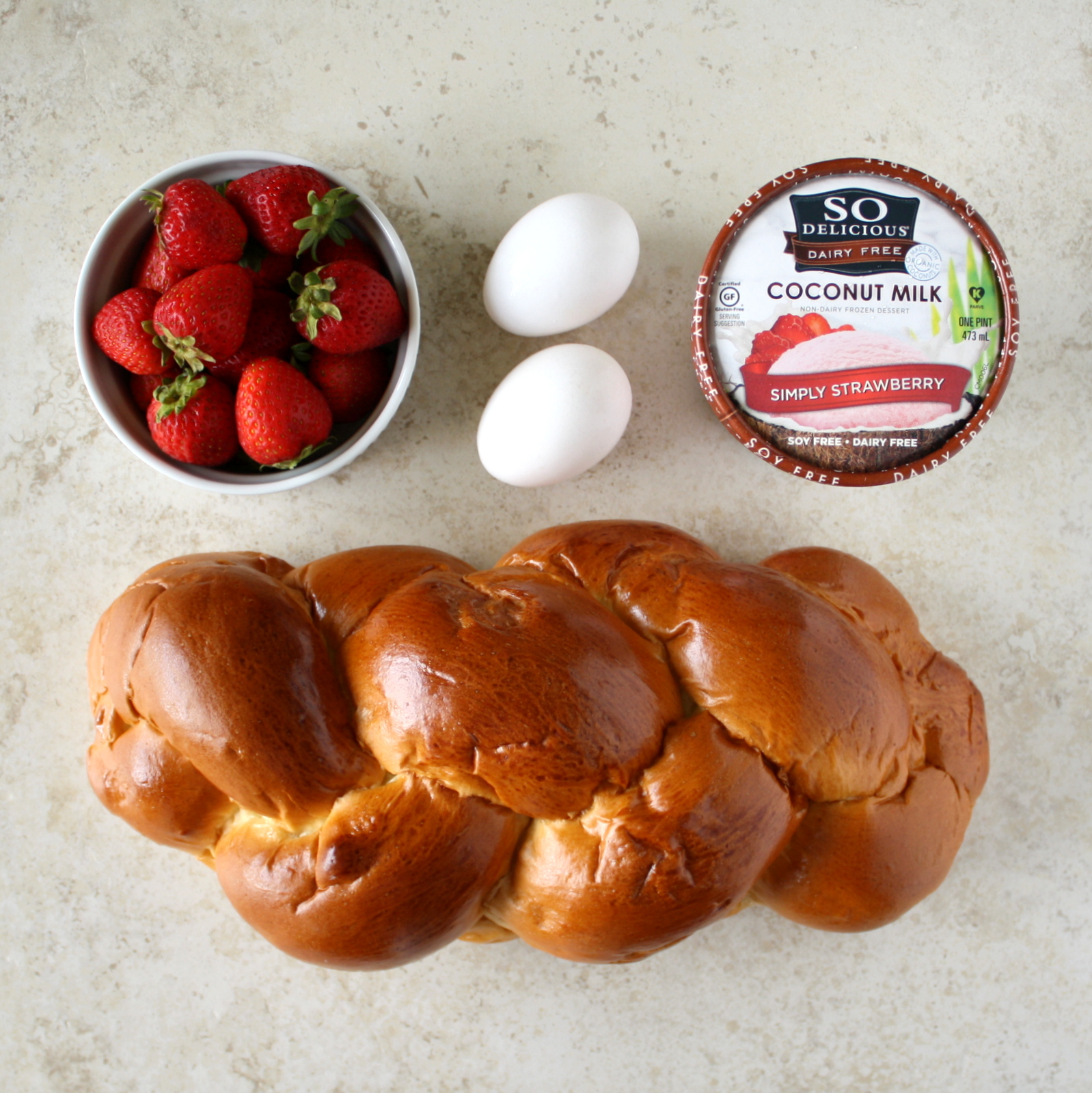 While many bread pudding recipes call for milk or cream, I've found that using melted frozen desserts creates a richer, more indulgent texture, plus it imbues the pudding with additional flavor. And since So Delicious Dairy Free® frozen desserts don't contain any artificial flavors or colors or any high-fructose corn syrup, this bread pudding is an indulgence we can all feel good about! In case you're wondering where to find them, there's no need to seek out a specialty store—you can just stop by your local Walmart for a wide selection of So Delicious Dairy Free® products.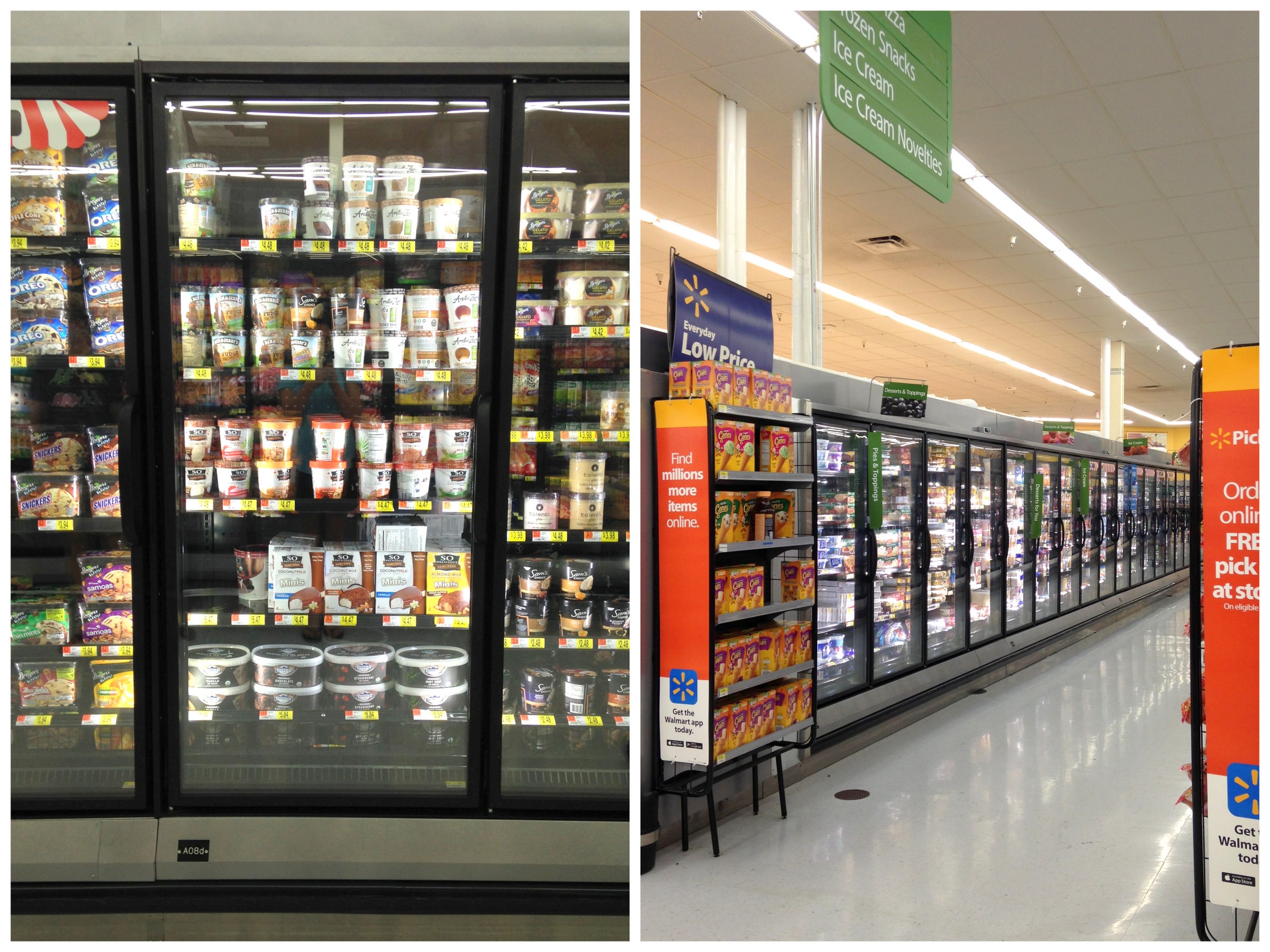 I chose to use Coconut Milk Simply Strawberry so that I could take advantage of the end of strawberry season and add fresh berries on top of the pudding, but you can use any flavor you like (and then garnish as you see fit).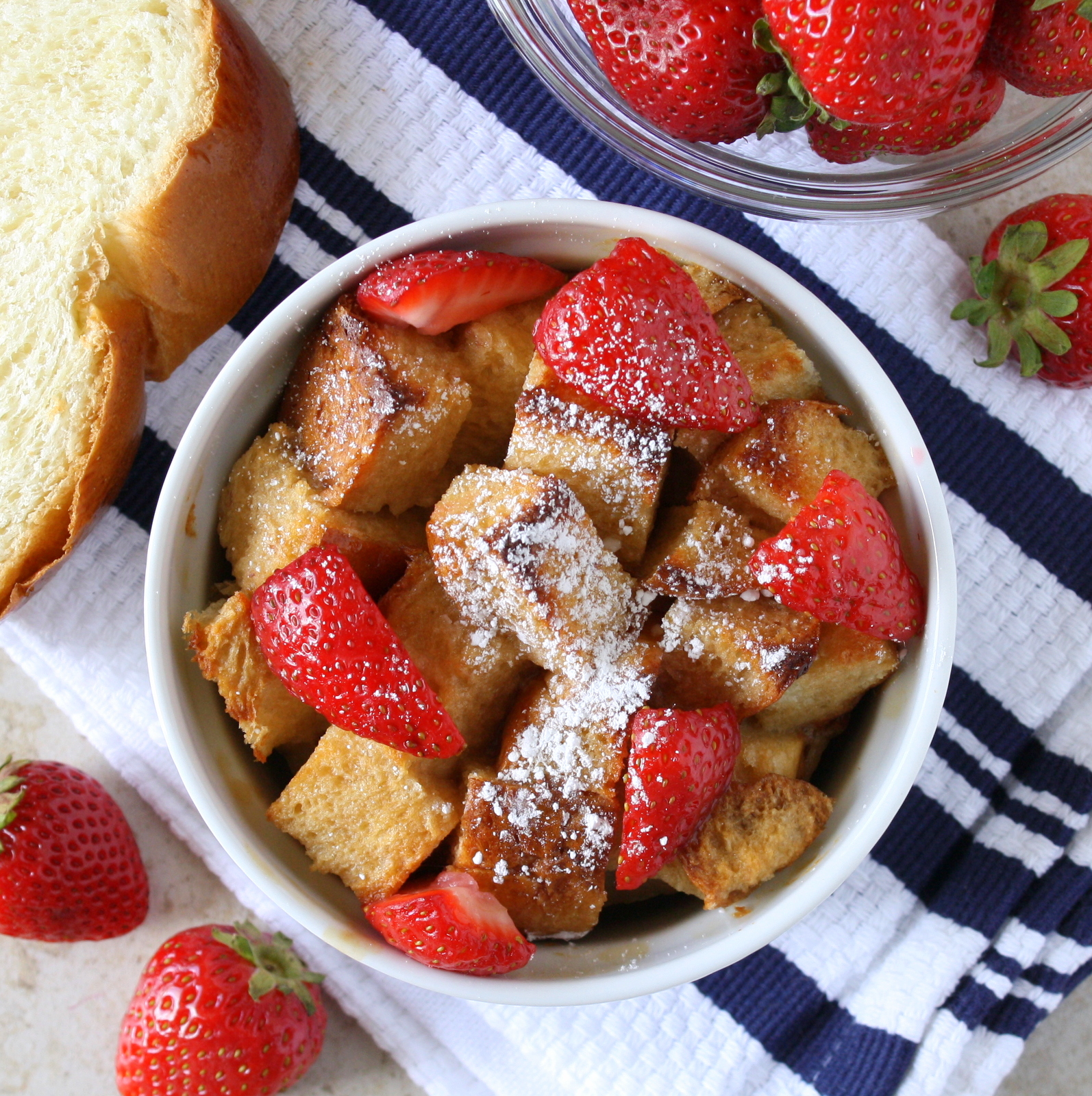 In fact, I'd be remiss in not mentioning the Cashew Milk Salted Caramel Cluster variety, which sommmehow also made it into my cart. That stuff is dangerously delicious, no joke. It doesn't matter whether you avoid dairy like the plague or wouldn't ever dream of giving it up, you'll be fighting over who gets the last scoop!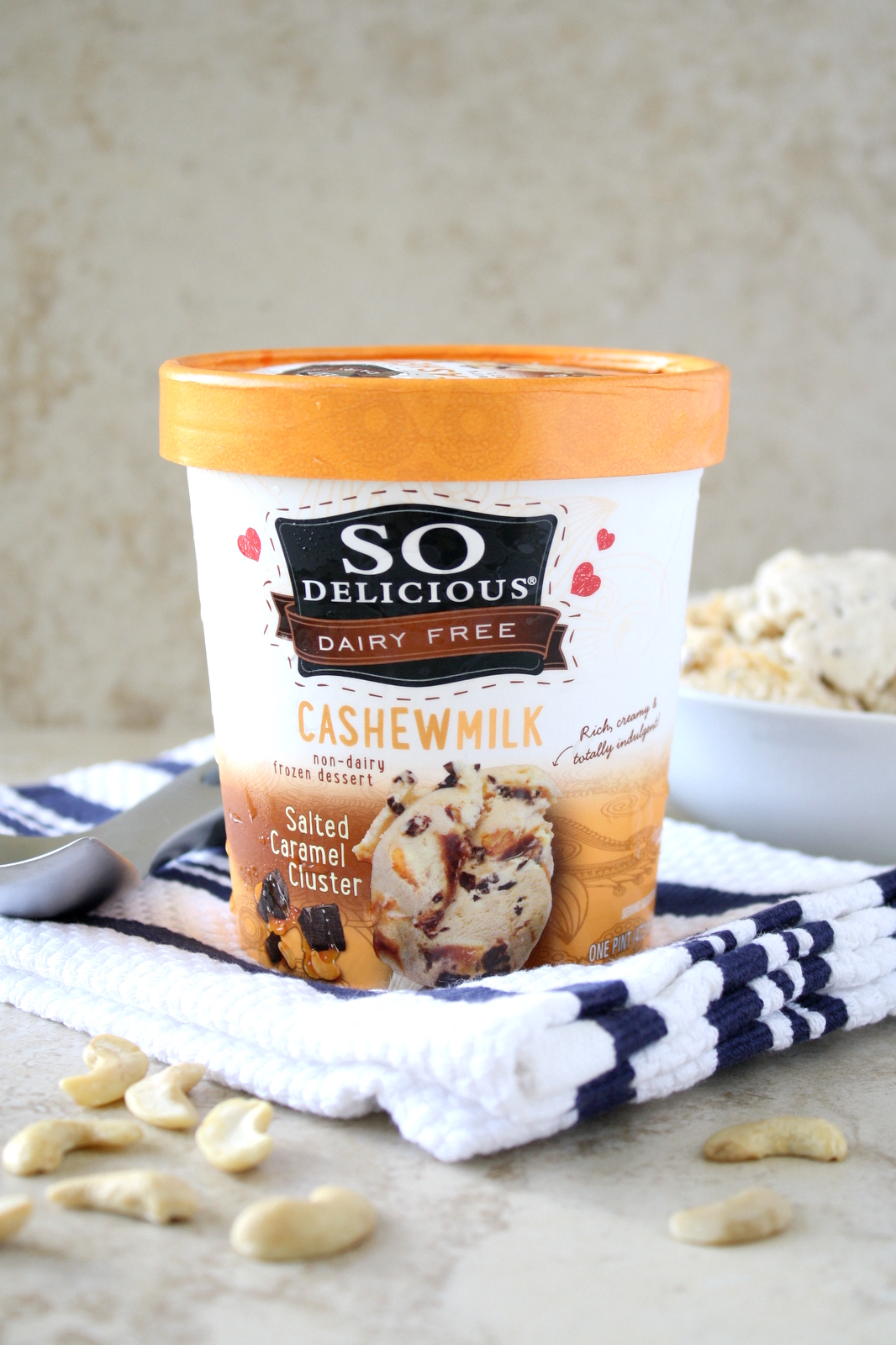 As we head into the last few weeks of summer—where did the time go?!—I hope you'll take a few minutes to whip up a few of these strawberry shortcake bread puddings! It's a great way to slow down, take a breather, and treat yourself. After all, isn't that what summer's all about?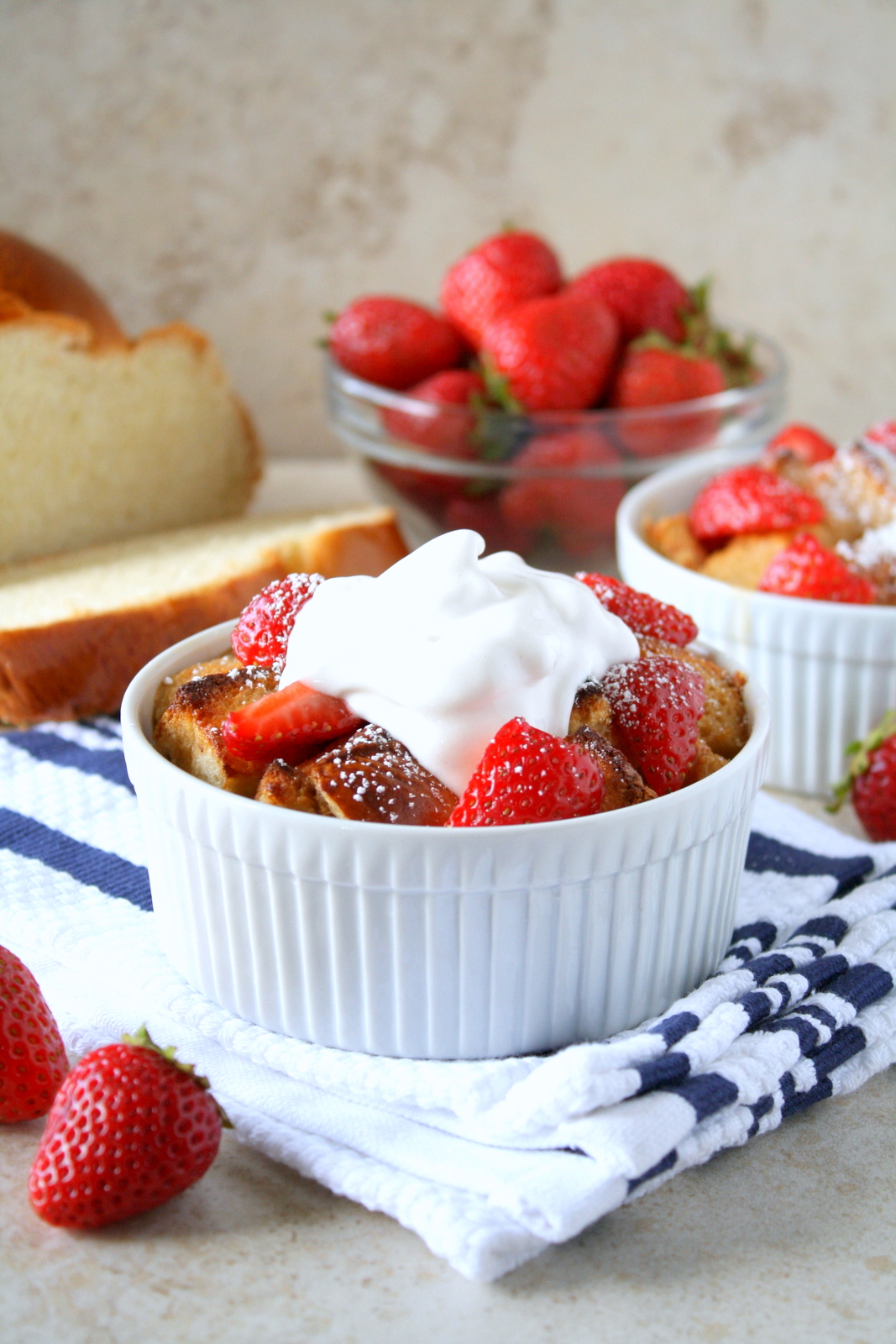 How are you planning to make the most of the rest of summer? And if you've tried So Delicious Dairy Free® frozen desserts, which ones are your favorites?
Recipe of the Week
,
The Wednesday Showcase
,
Foodie FriDIY
, and
Fiesta Friday
.