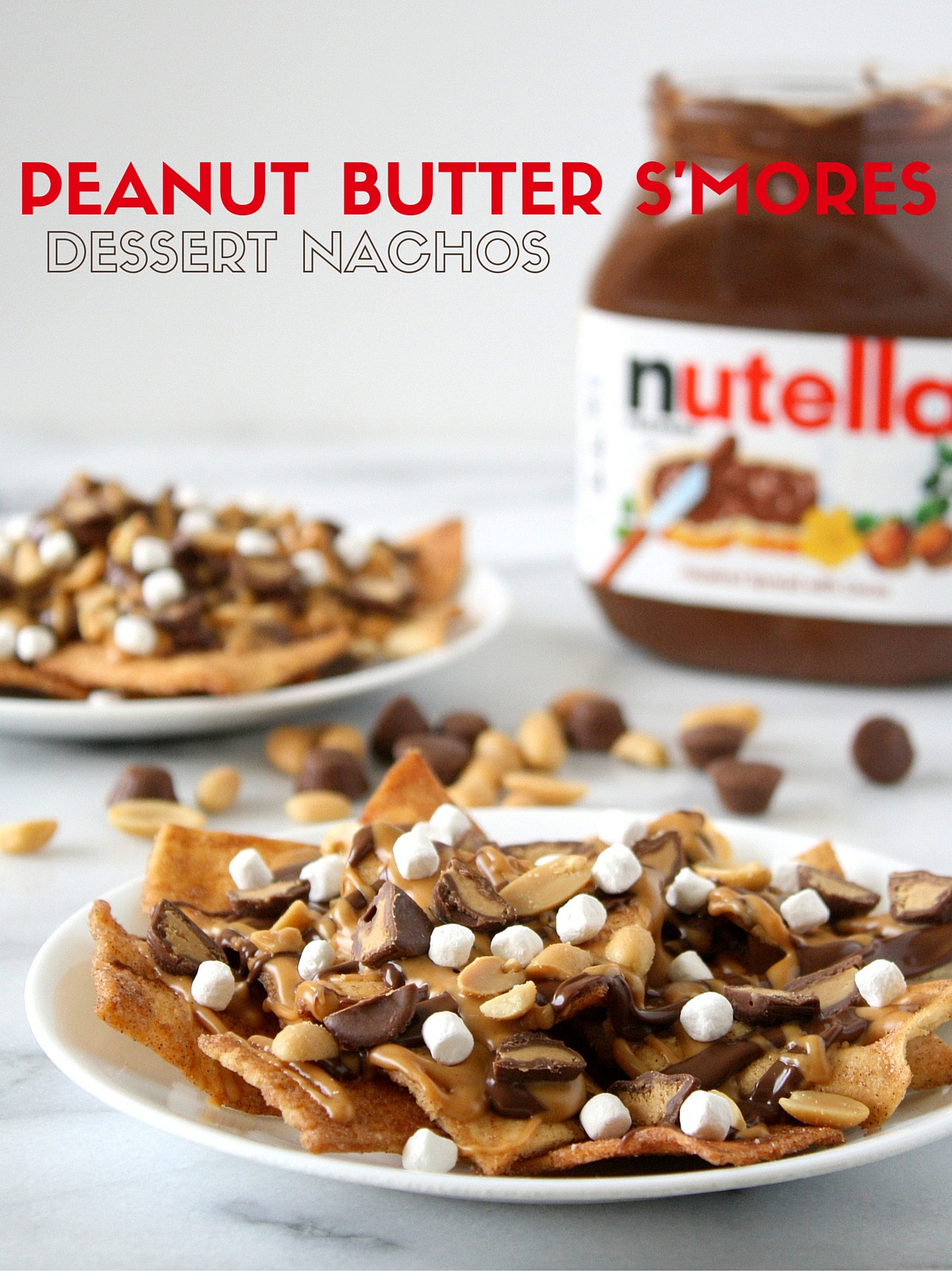 I'm not from what you would call a "football family." My dad did break his collarbone playing football at Notre Dame, but it's not actually as epic as it sounds: he wasn't on the football team at Notre Dame, but he was a student there and happened to break his collarbone during a pickup game of football. Fast forward several years, and I can count on one hand the number of times I've seen him (or anyone in my immediate family) tune in to a college game or Monday night football. In fact, I just had to check whether Monday was even the correct day for NFL games, sooo I think it's safe to say that I'm not a big football fan. I am, however, a fan of football viewing-party food. The potato skins, the guac, the queso dip…I'm definitely on board with all of that. With the Super Bowl quickly approaching (yes, I had to check the date on that, too), I wanted to create an easy dessert that was worthy of game-day. Enter: peanut butter s'mores dessert nachos! They're ridiculously straightforward. Do you have a microwave? Do you have ten minutes? Yes? Then you can make them!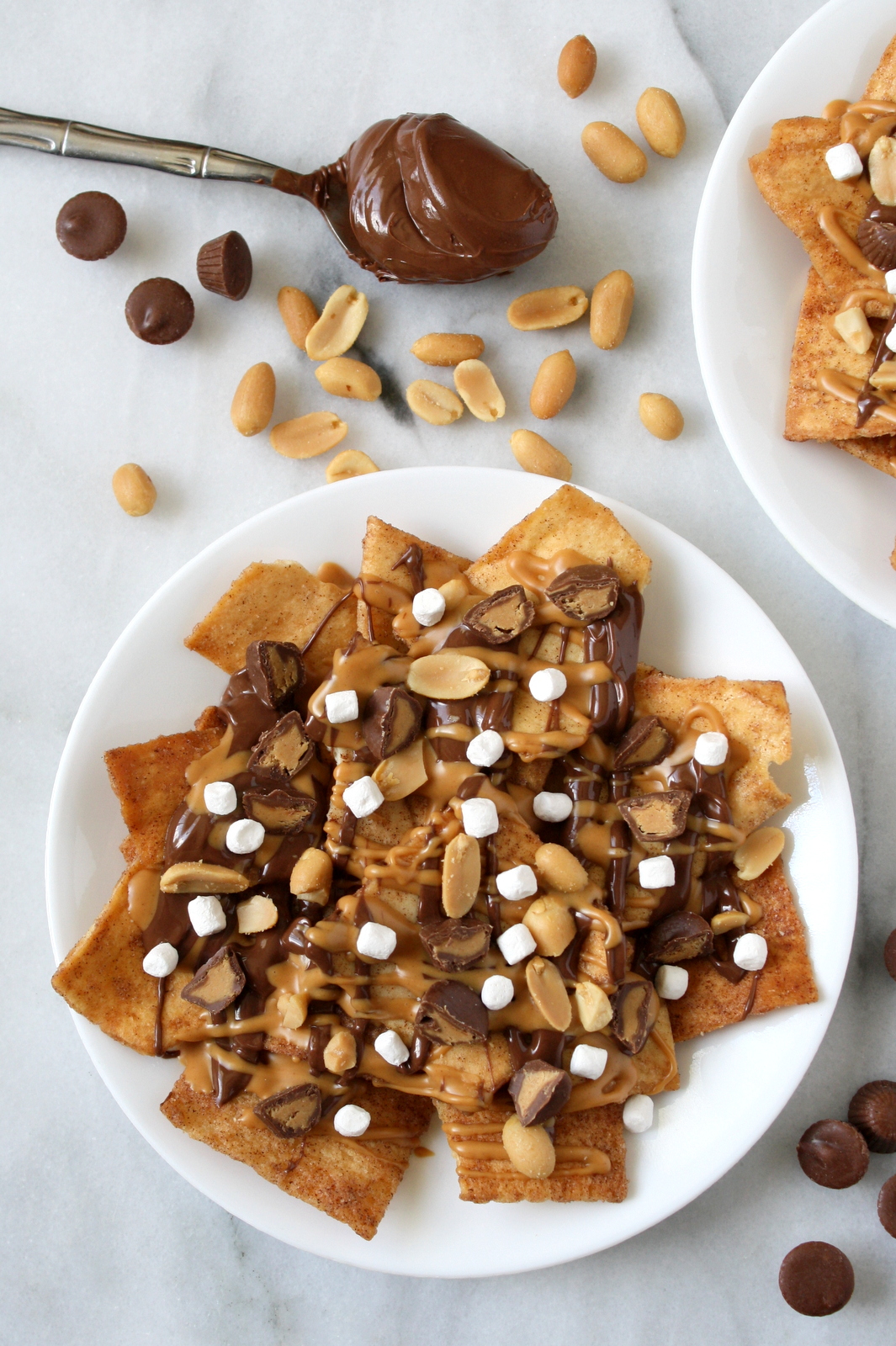 These peanut butter s'mores dessert nachos could not be simpler: you spread some cinnamon sugar pita chips on a plate, drizzle them with melty peanut butter and Nutella, toss some marshmallow bits, peanuts, and peanut butter cups on top, and you're good to go! They're so easy, even someone with a broken collarbone could make them. Probably. I'll ask my dad and get back to you. [Update: he says he thinks he could have managed.]
Are you a football fan? Or are you just there for the food?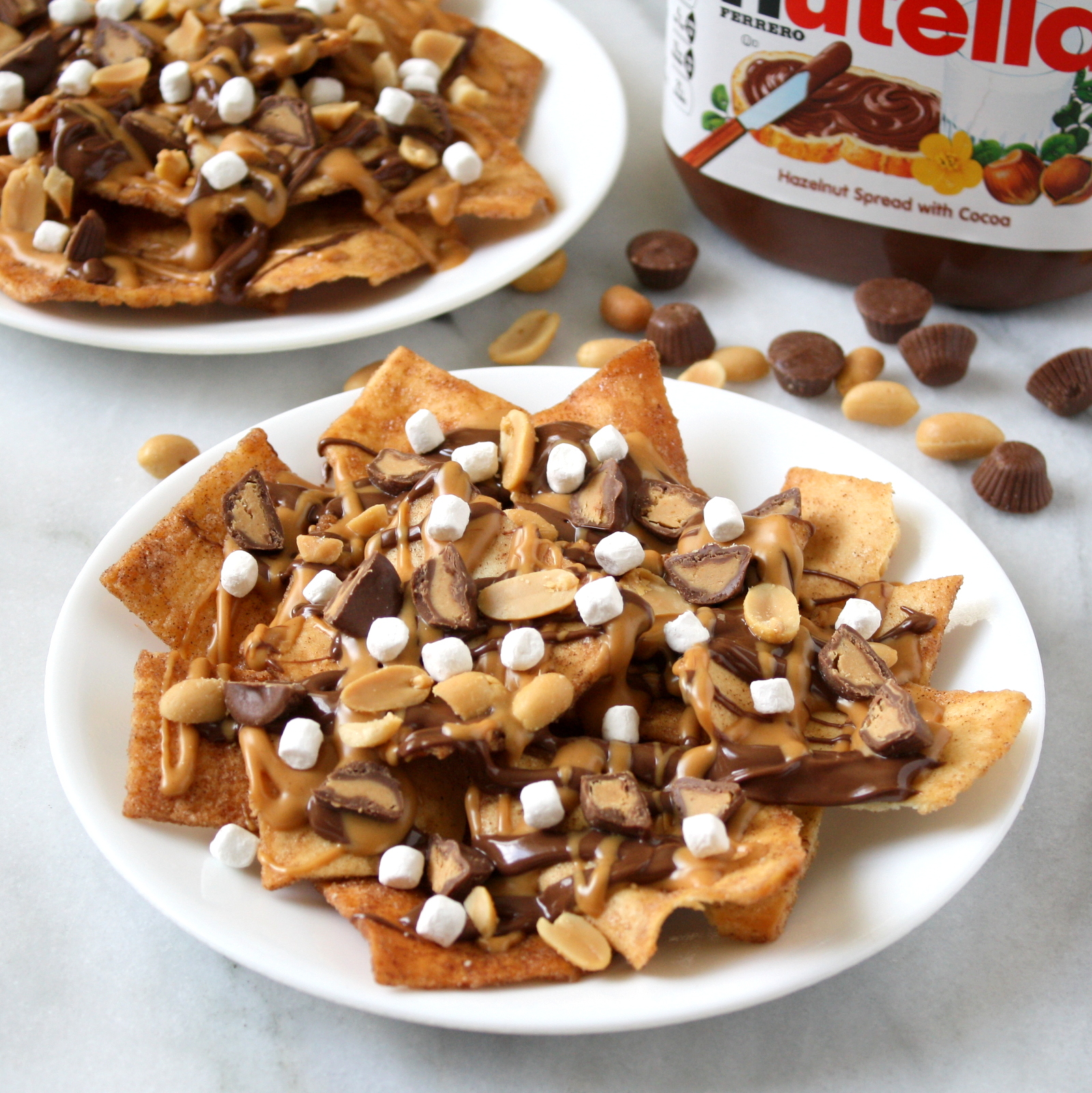 I'm sharing this post at the following link parties: The Wednesday Showcase, Foodie FriDIY, Fiesta Friday, and Recipe of the Week.