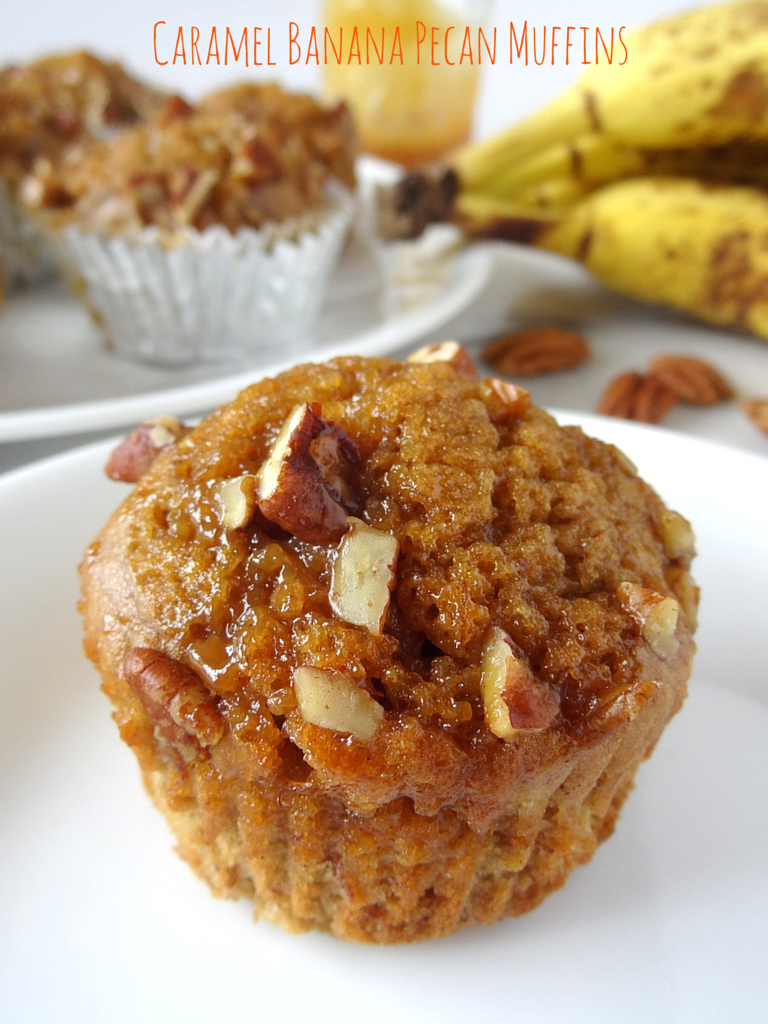 The other day, I spotted a solitary ripe banana languishing on the counter. In my household, ripe bananas mean it's time to do some baking! Rummaging through the fridge and pantry, I found some leftover homemade caramel sauce and an unopened bag of pecans, and the idea hit me: caramel banana pecan muffins! But of course, it's hard to bake much with a single banana, so I bought a few more at the store. I ate a couple, they ripened to their prime baking state, I baked these muffins, and I found myself left with…a solitary ripe banana. D'oh! Right back where I started.
These caramel banana pecan muffins are like a cross between banana bread and sticky buns. I'll give you a moment to imagine that and to start salivating…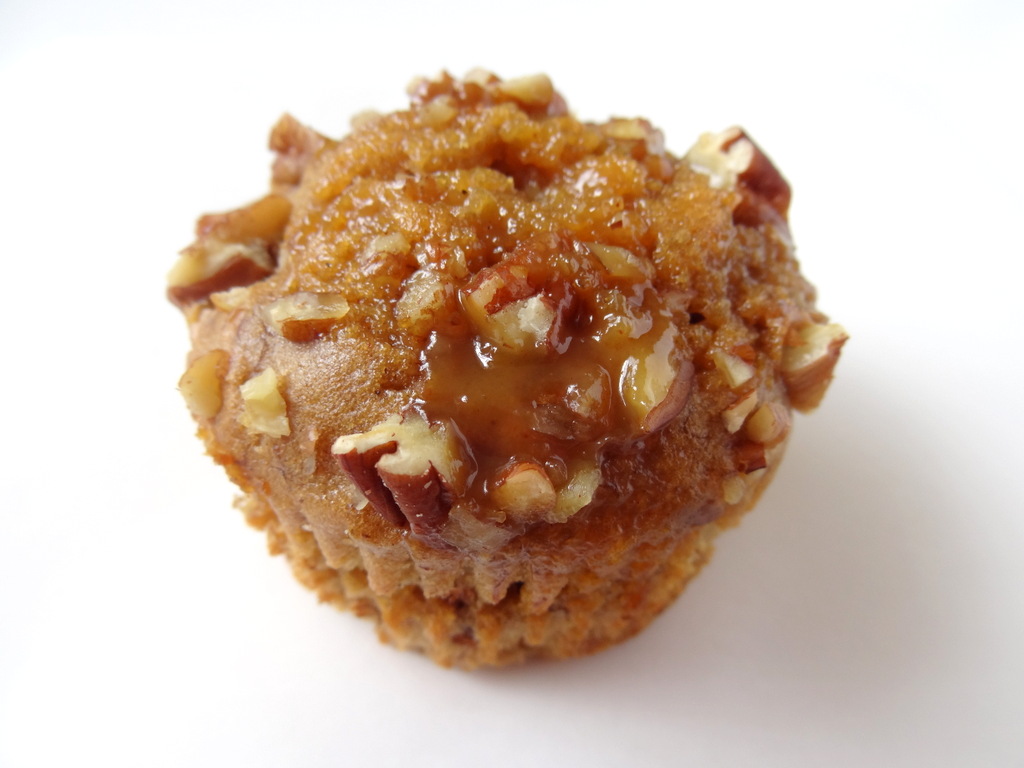 The bananas give the muffins a deliciously moist crumb, the pecans provide a nice crunch, and the caramel infuses the tops with a lovely golden color and juuuust enough decadence to get your morning off to a delicious start. I tucked a bit of caramel sauce inside the muffins as well, but the batter absorbed it while baking: you can't see the caramel, but the flavor is there, subtly dispersed throughout the muffins. If you want to see little pockets of caramel, I recommend cutting up caramel candies and sprinkling the pieces throughout the batter.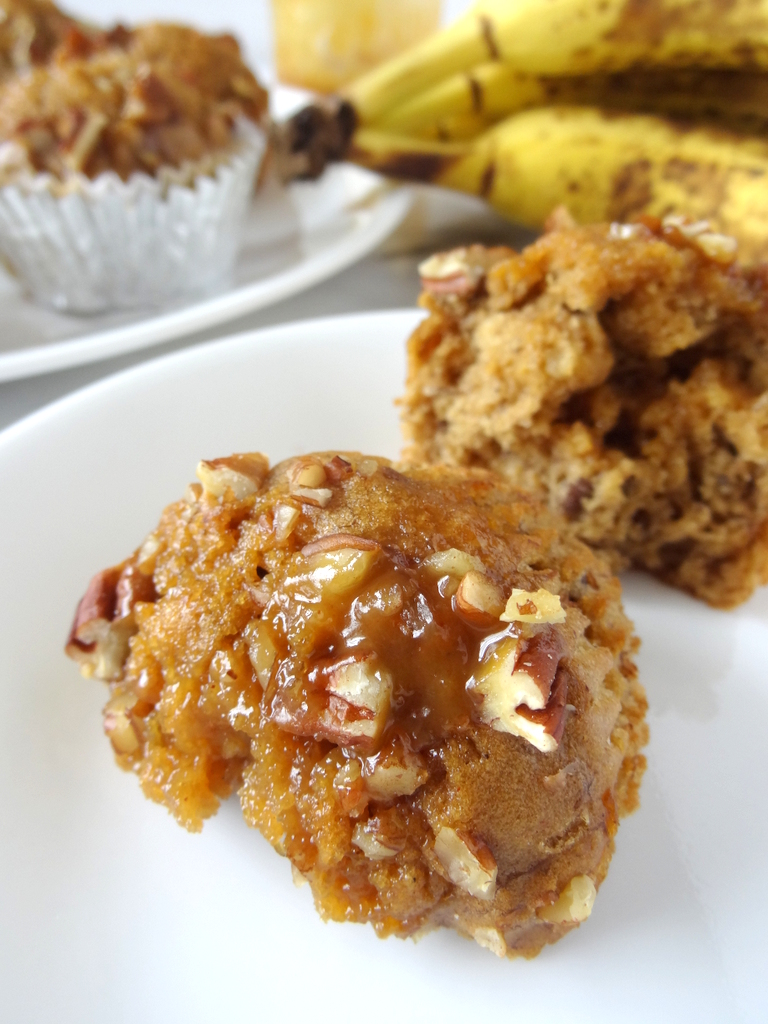 I adapted this recipe from Erin's "healthy banana nut muffins" over at Well Plated by Erin. I daresay I un-healthified them a tad with the caramel sauce, but I slightly reduced the calories from sweeteners elsewhere, so maybe it almost balances out? Anyway, I also subbed light mayo for Greek yogurt, since I don't typically buy Greek yogurt, but you can use whichever is more convenient for you. I know that baking with mayo may sound iffy—I was a bit wary the first time I tried it, but it resulted in one of my favorite coffee cakes of all time! You can't taste the mayo at all in the finished product, I promise.
These caramel banana pecan muffins would make a great addition to a brunch spread…and as it happens, Mother's Day is right around the corner! They also freeze well, so you can easily keep some around for those days when you need a little treat in the morning. Enjoy!