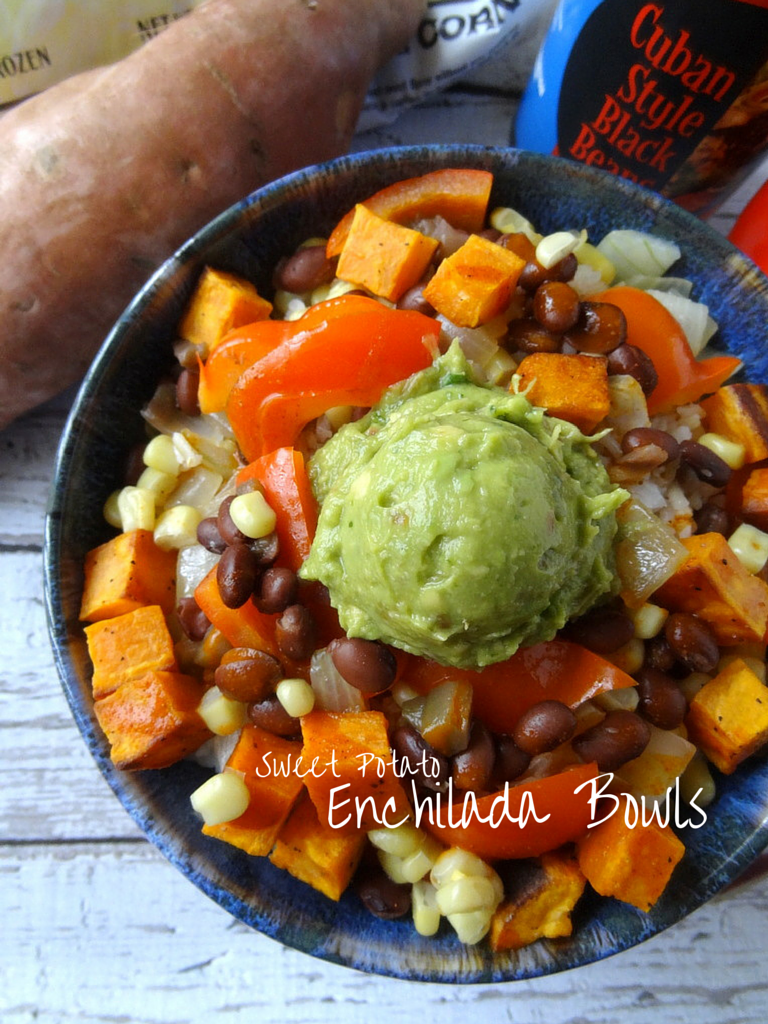 You know those days when you're lethargic and exhausted and sorely tempted to order take-out or pick up something for dinner on your way home? These sweet potato enchilada bowls are a perfect solution for days like those! They've not only become my go-to meal when I don't really feel like cooking, but also one of my favorite comfort food meals: quick, flavorful, and satisfying! Since these bowls are packed with color and a smattering of veggies (and *not* smothered in a blanket of cheese), they're also guilt-free – something I can't say for my favorite take-out dishes, which often leave me feeling like I should have just sucked it up and cooked something at home.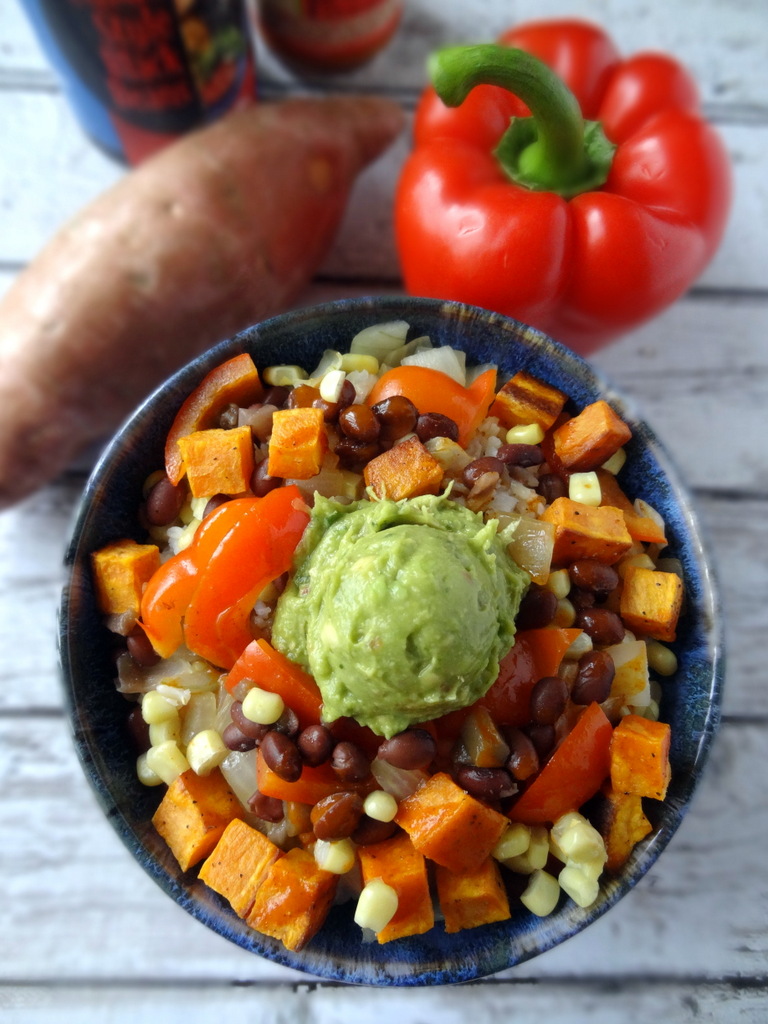 Like many people around this time of year, I've been trying to incorporate more and more servings of vegetables into my meals, like with last week's broccoli pistachio pesto, but it's not always so easy. The unfortunate reality is that vegetables aren't the sorts of foods wintry weather makes us crave. I mean, when I'm standing at the bus stop, freezing my buns off in 0 degree weather (don't even get me started on wind chill!) and thinking about what I'm going to cook when I get home, salads full of cold vegetables or green smoothies are the exact opposite of appealing. Okay fine: in my case, green smoothies are never appealing, no matter what season, but the point is, winter and cold veggies do not go together naturally.
Luckily, though, meals like these sweet potato enchilada bowls make it easy to eat lots of veggies – and you can always add whatever other veggies you have around, too! Tomatoes, zucchini, jicama, or even broccoli would probably go well. You can also add some meat or cheese if you'd like, but I promise that the dairy-free, vegetarian version is not at all lacking in flavor or heartiness!
What are your favorite ways to get your fill of veggies in the winter?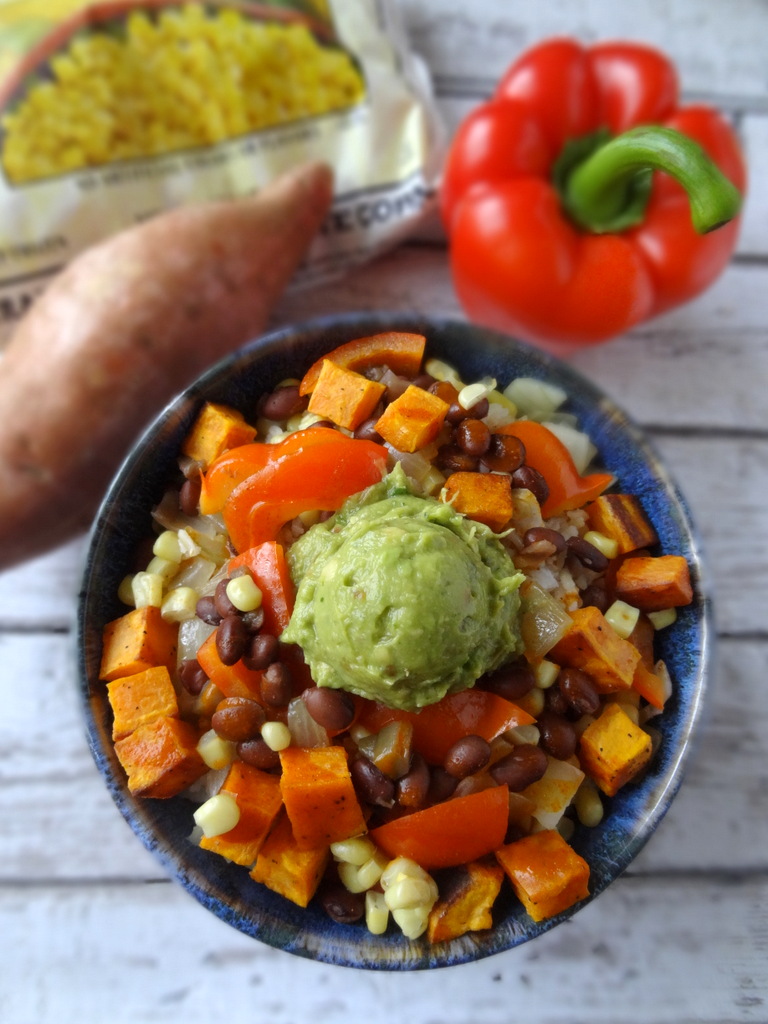 Note: Depending on the enchilada sauce you use, this meal can also be gluten-free. Many enchilada sauces use flour as a thickener (like the Trader Joe's one that I used), so be sure to check the label if you're trying to avoid gluten. If you have trouble finding a gluten-free sauce, there are plenty of recipes online for making your own at home. Alternatively, you could omit the enchilada sauce entirely and use a bit more guacamole instead.