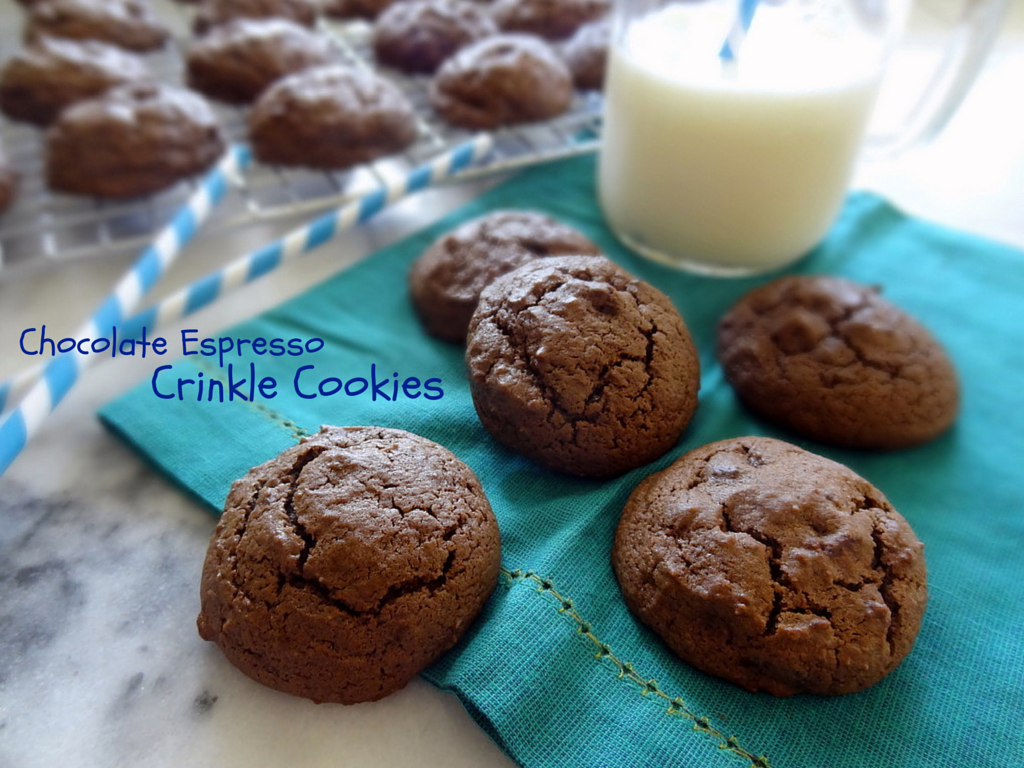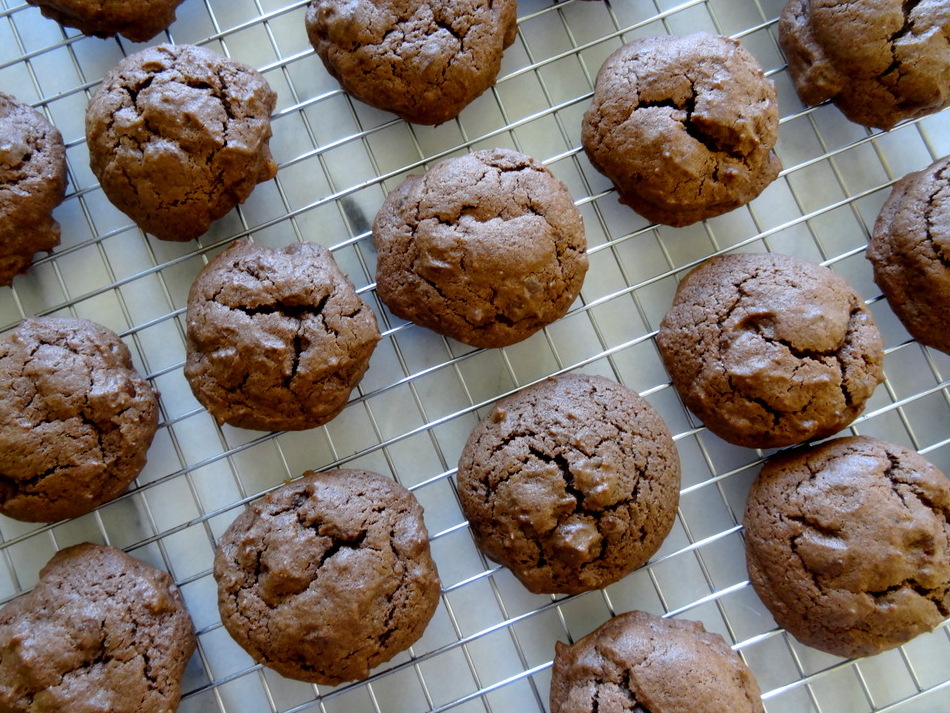 While I personally don't drink coffee (except in certain social contexts), I do love coffee-flavored desserts, and these chocolate espresso crinkle cookies are one of my favorite cookie recipes! The amount of espresso powder (only two tablespoons) is small, but as a flavor, coffee is one of the main players in this cookie. It's a bit difficult to make chocolate cookies look like anything other than charcoal briquettes in photos, so you'll have to trust me that these soft, chewy, chocolate-ly cookies are sure to become a favorite in your household as well!
The original recipe from which I adapted my version called for a mixture of chocolate chips and chocolate-covered coffee beans – I did like the chocolate-covered coffee beans, but decided to omit them for a couple of reasons. For one thing, you often have to reassure people that what they're biting down on is a coffee bean and not their own cracked teeth, and for another, chocolate-covered coffee beans aren't exactly a staple in most people's pantries – and it's always nice when you can pull out a recipe at the last minute and already have everything on hand (which is precisely what I did with these cookies, for an impromptu get-together earlier this year). Moreover, if you don't have espresso powder, pretty much any powdered coffee product will suffice.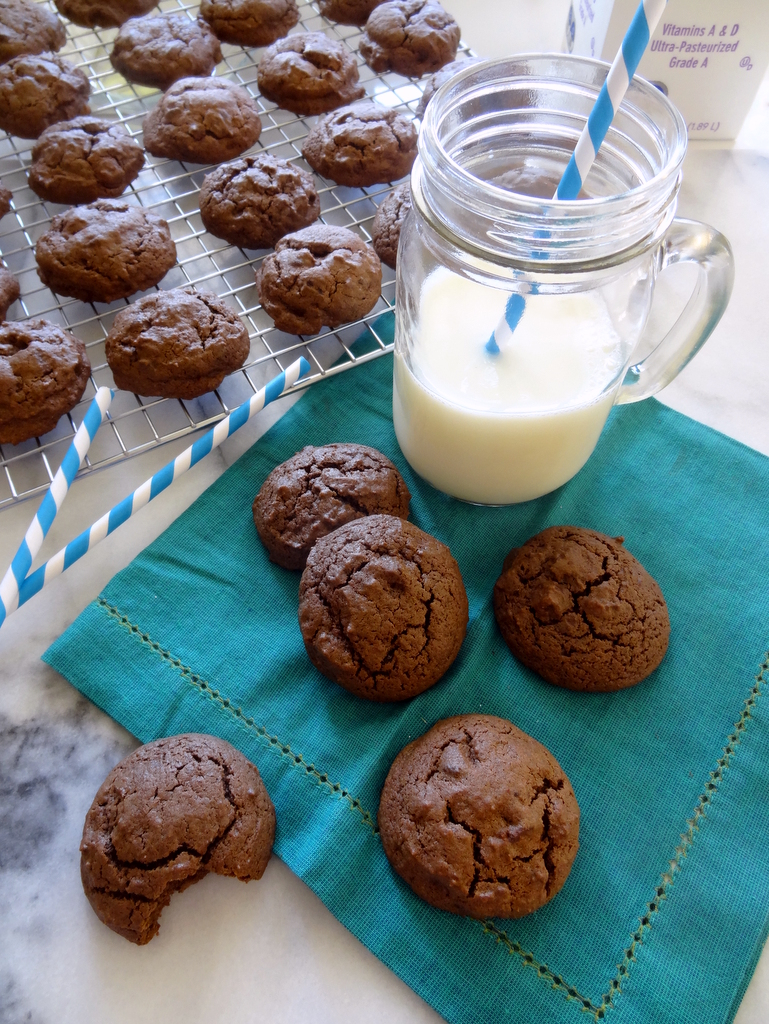 Now, my boyfriend is dubious, but I believe these cookies do still have some caffeinating properties. I ate a couple of these cookies (okay, maybe like five) one evening after taking two final exams earlier that day (read: major sleep deprivation), and I was still wide awake until about 4:00 am, despite my best efforts to relax and catch some winks. This might have been due to my high sensitivity to caffeine—after all, I average about 0.75 cups of coffee per year, so I am anything but accustomed to the power of caffeine—but ANYWAY, this is all just to say, I'd think twice before giving too many of these cookies to already-overactive children.
Warning about caffeine aside, these chocolate espresso crinkle cookies are awesome! You should definitely go make some 🙂