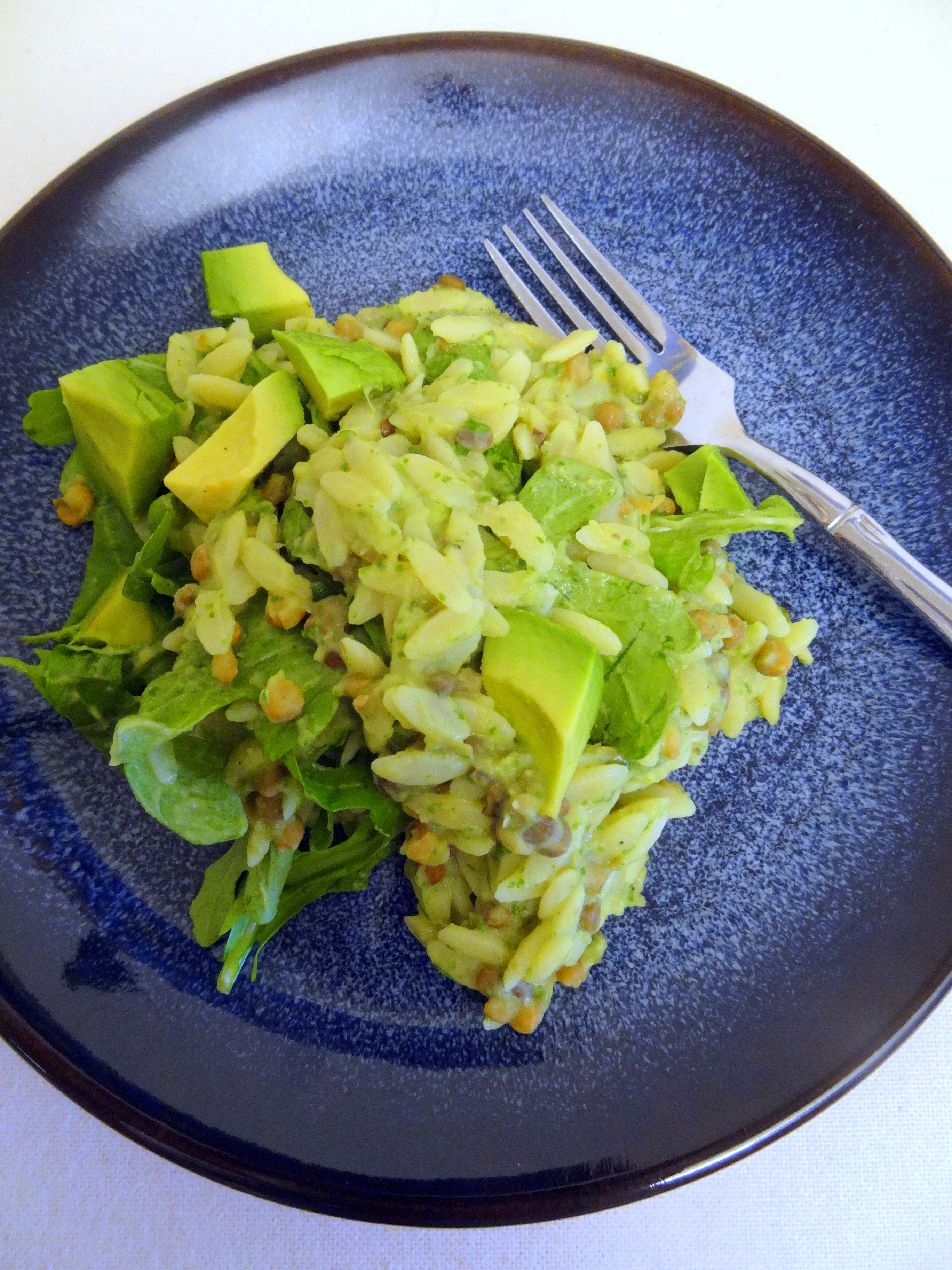 In my opinion, some of the best vegan recipes are ones you don't even intend to be vegan, but realize after making them that they are.
My family wasn't always semi-vegetarian. When I was about ten or so, we stopped eating beef and pork. To this day, I'm not entirely sure what my parents' original justification was, whether it was for personal health reasons, environmental concerns, or something else, but regardless, that eating preference has stuck with me.* Lately, though, my parents have been leaning increasingly toward eating vegan. I'm on board with this some of the time, but then when they tell me about certain meals they've tried (e. g. Philly "cheesesteaks" with neither cheese nor steak? Noooo thank you…), I think they're just trying to make sure I never move back home. My favorite vegan recipes are still usually ones that turn out vegan by coincidence, like this orzo salad.
I realize it's putting carbs on top of carbs—Dr. Atkins is probably turning is his grave as I write—but we realized that this is especially tasty when paired with some hearty bread. I was aiming for simplicity with this meal, but if you want to fancy it up a bit more, I suggest adding a half-cup of sweet corn and some chopped walnuts.
* The exception was the one term in college when I decided to cut out chicken and turkey as well and go completely vegetarian. This did not go so well. Once the term was over, I not only began eating chicken and turkey again, but beef and pork too. My post-vegetarianism recovery period involved quite a few cheeseburgers, as I recall. After about a month, my system leveled out and I went back to being semi-vegetarian again.