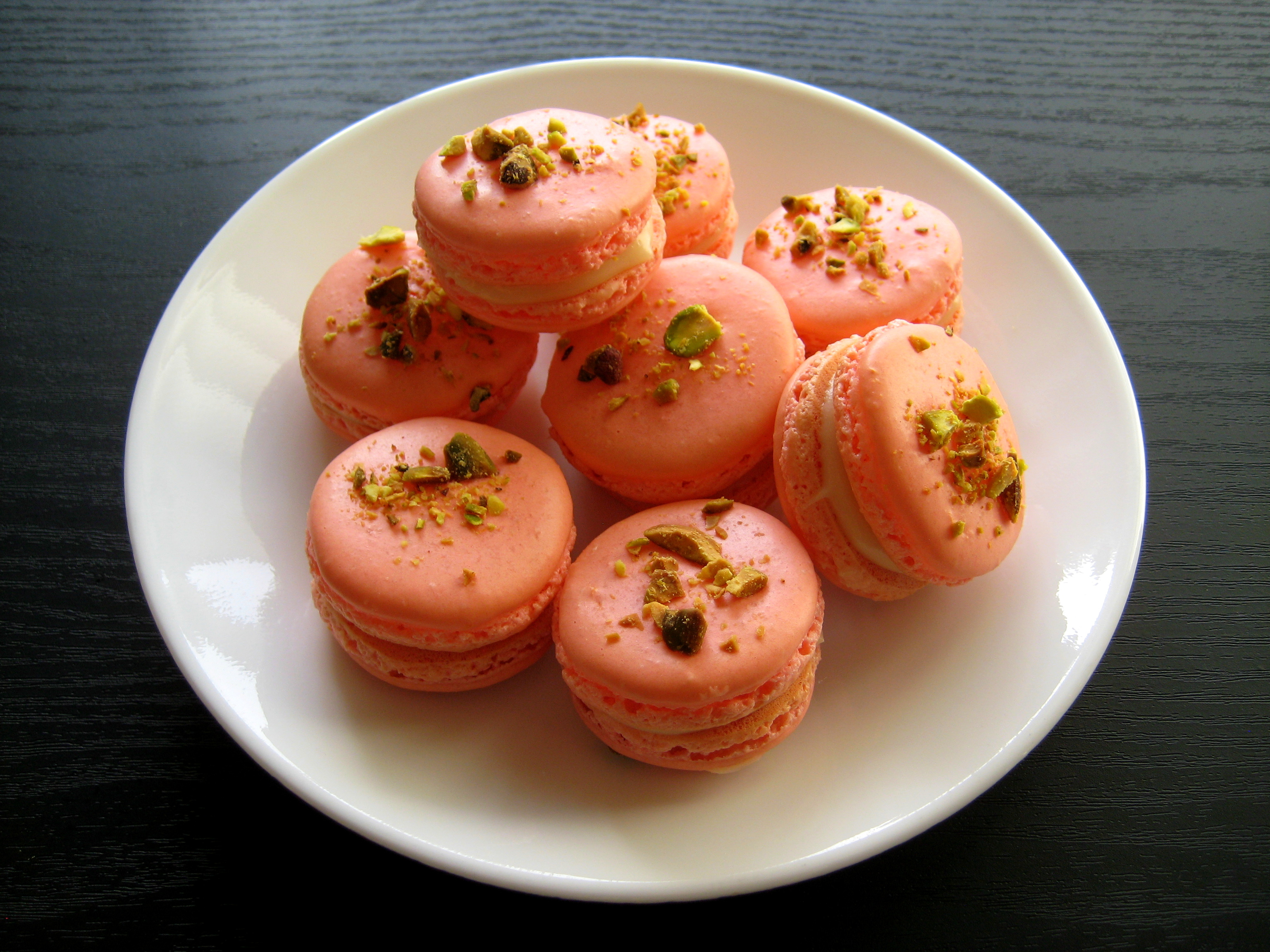 Confession: it wasn't until several months after I started making French macarons that I actually ate a French macaron from a bakery (and I still have yet to try one made in France!), so I can't say that it was due to a craving that I decided to try making them. Well, I suppose it was a craving of sorts. A craving for a challenge, that is. I had read multiple accounts of how difficult and finicky they are, and so I wanted to see what all the fuss was about. My first batch (vanilla shells filled with lemon curd) turned out amazingly well! I was stoked. Then my next batch (raspberry with chocolate ganache), though still delicious, didn't yield the prettiest results. The next batches (vanilla and blueberry; chocolate and mint) were even worse. I had shells that still showed the piping spirals, shells without feet, and one unfortunate incident in which I added too much vanilla extract and ended up with very boozy-tasting macarons (and not in a good way). Frustrated, I swore off making French macarons and only baked good old American chocolate chip cookies for months. Well, not really, but I steered clear of finicky dessert recipes.
After some time, however, I decided to drop my grudge and try again. I'm glad I did, because otherwise, I wouldn't have arrived at these beauties.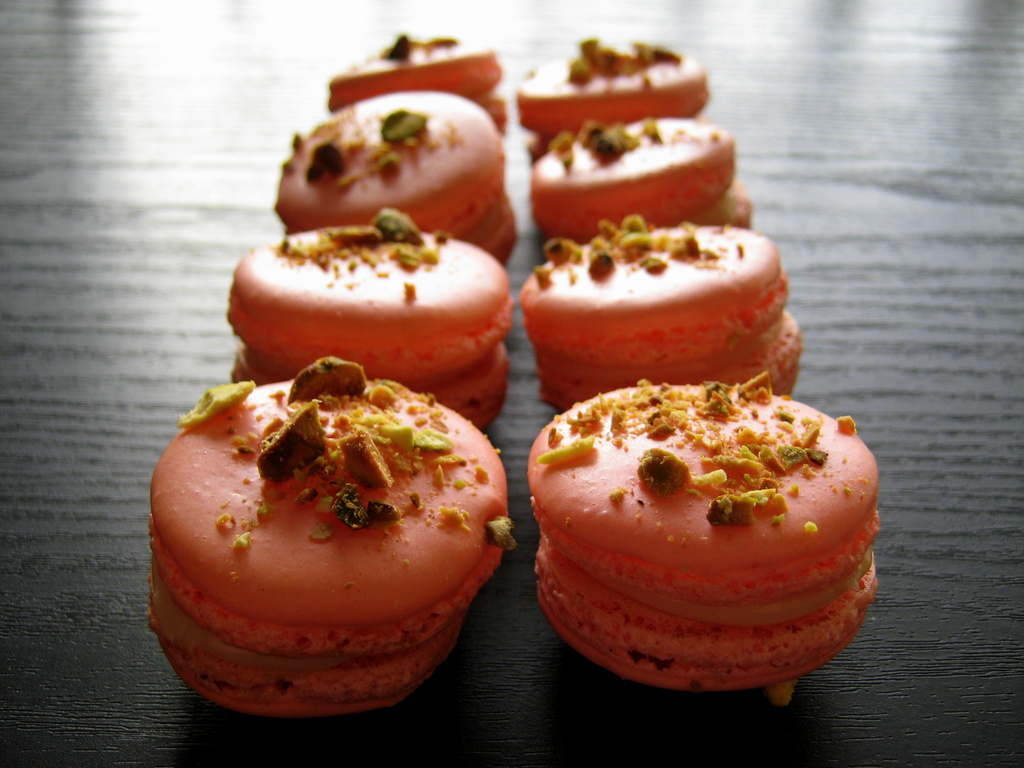 Note: In order to serve the freshest possible macarons, store the shells in the refrigerator or freezer until you are ready to fill them, then serve immediately. You can also fill the macarons ahead of time and store them fully assembled in the refrigerator or freezer.