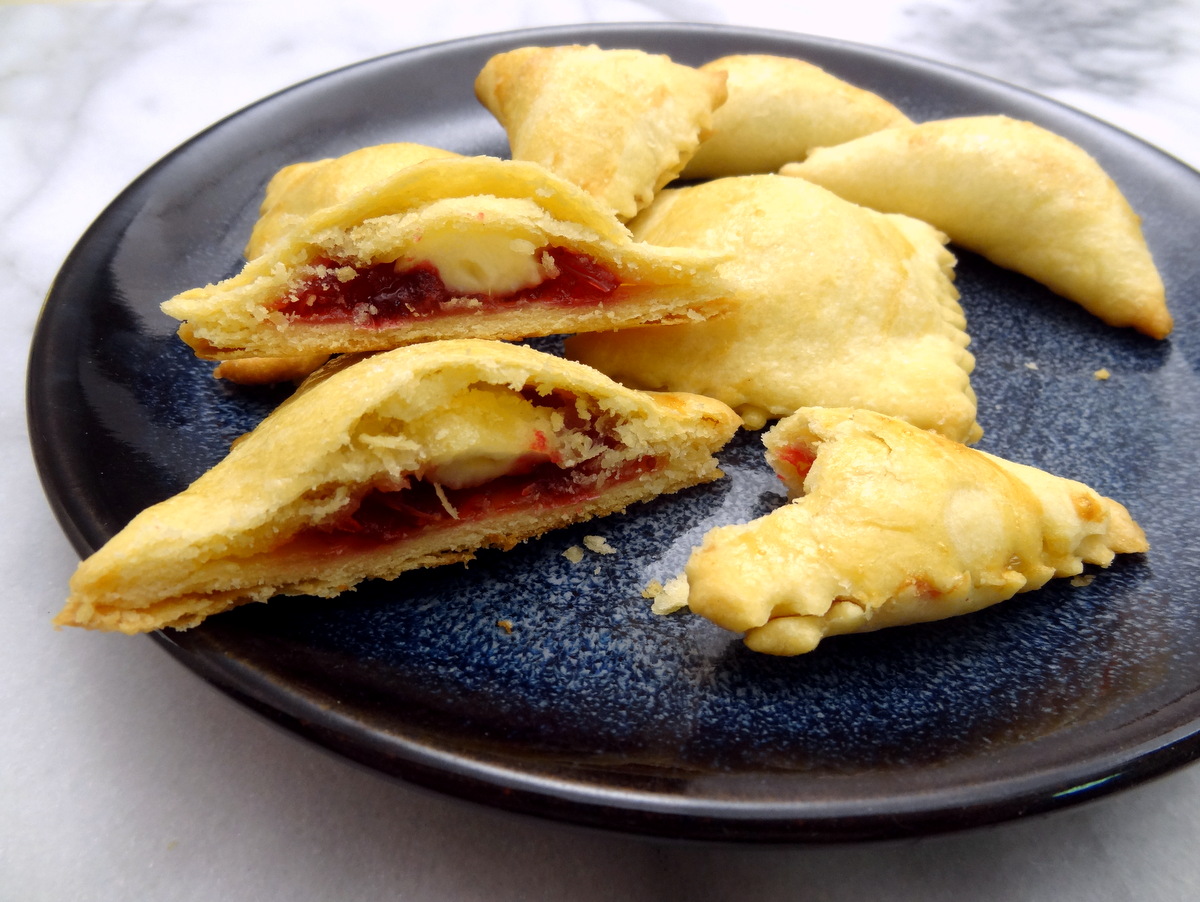 Surprise – it's another recipe with cranberries! I may have been a tad overzealous when I was buying cranberries at the grocery store before Thanksgiving, but their color was so vibrant and tantalizing that I couldn't resist. Plus, cranberries have lots of antioxidants, so they're really healthy for you (possibly less so when surrounded by cheese and buttery crust, but let's not dwell on that).
These little "ravioli" are great for either a small dessert or for hor d'oeuvres. They're like little bites of pie – made with pâte brisée, a delicate French version of a classic pie crust, to go along with the French cheese – with both sweet and savory tucked inside. Tip: use a good, full-fat brie. I chose an inopportune time to try low-fat brie, and it was not quite as delightful as I had hoped. I also used Martinelli's sparkling apple cider because that's all I happened to have around, but I imagine that any kind of cider or even regular apple juice would be fine. The upside of using sparkling cider, though? The rest of the bottle is the perfect festive drink to sip while noshing on these little "ravioli"!
Note: Although I know that many people eat the white mold rind on brie, I didn't use it in this recipe because I wasn't sure how it would turn out after being baked. Have you ever baked with the rind? And if you have, would you do it again? I'm curious to know!