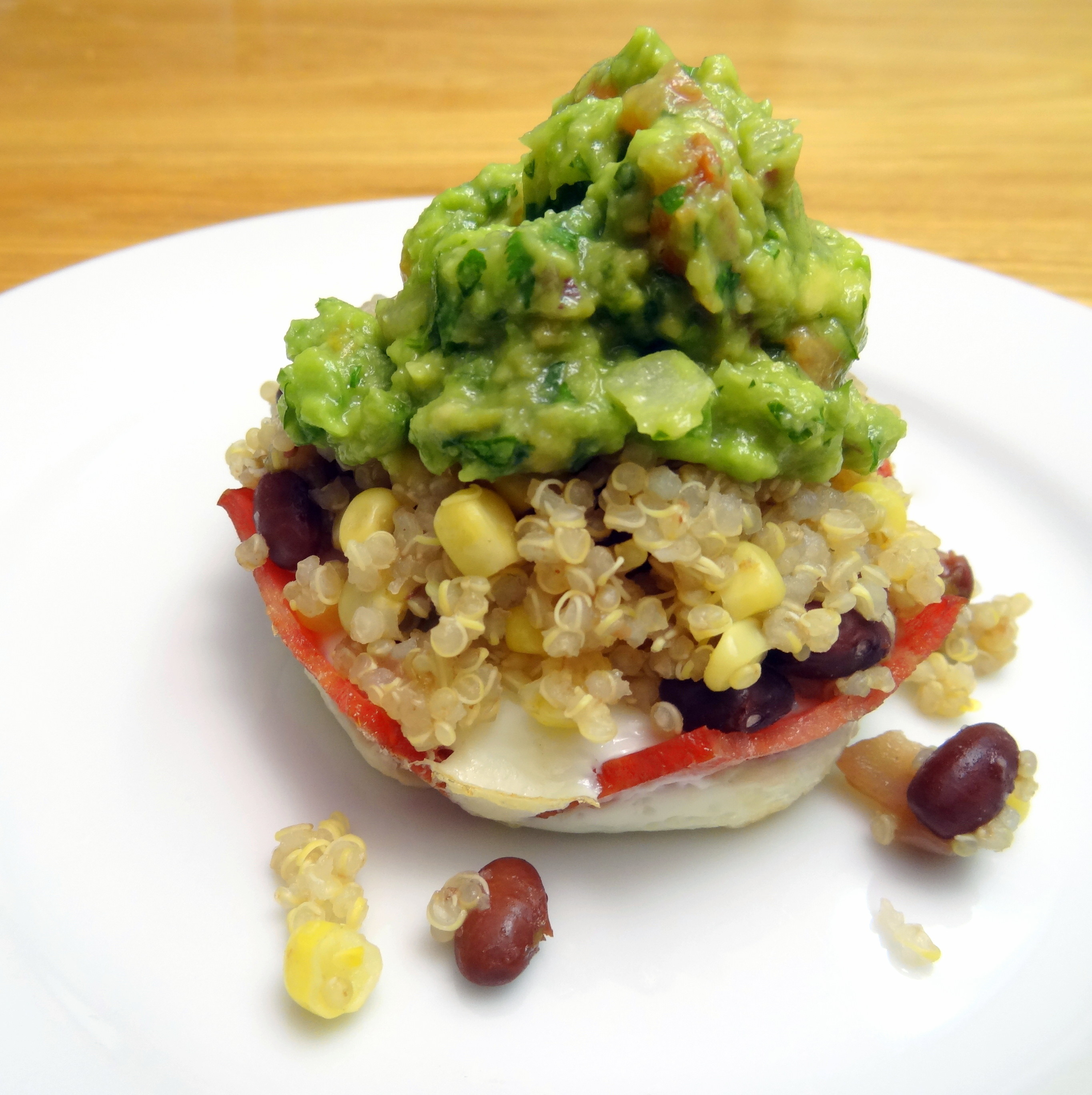 Happy National Guacamole Day!!! It's a fairly well-known fact among my friends that if there is an entrée that involves guacamole on a restaurant's menu, nine times out of ten that is what I'll order. I <3 avocados, but it was not exactly love at first sight.
I didn't realize until I was 20 that I even liked avocados (which was highly unfortunate timing, since at 21, I moved away from California). When I was growing up, every time my dad ate avocados, my mom would wrinkle her nose and comment that they taste like soap, so, being the picky eater that I was, I trusted her judgment and steered clear. One day in college, however, I was watching my roommate cut up an avocado for her salad and thought to myself, You know what? That actually looks really good! Our stove wasn't working at the time and it would be another week or two before the repairman could come to fix it, so we were eating a lot of salads, sandwiches, and microwaveable things—nearly all of which, I found, were nicely enhanced by the addition of avocados. And thus my obsession began.
This is my boyfriend's guacamole recipe. He helps out a lot in the kitchen and sometimes we cook together, but more often than not, I'm the one who plans and puts meals together. But guacamole? That's definitely his domain.
These egg cups can be served for breakfast, lunch, or dinner. The guacamole recipe yields an amount far greater than you will need for the egg cups, but that just means you have plenty left over for chips! And sandwiches. And omelets. And burritos. And burgers. Okay, I'll stop now. You get the picture.