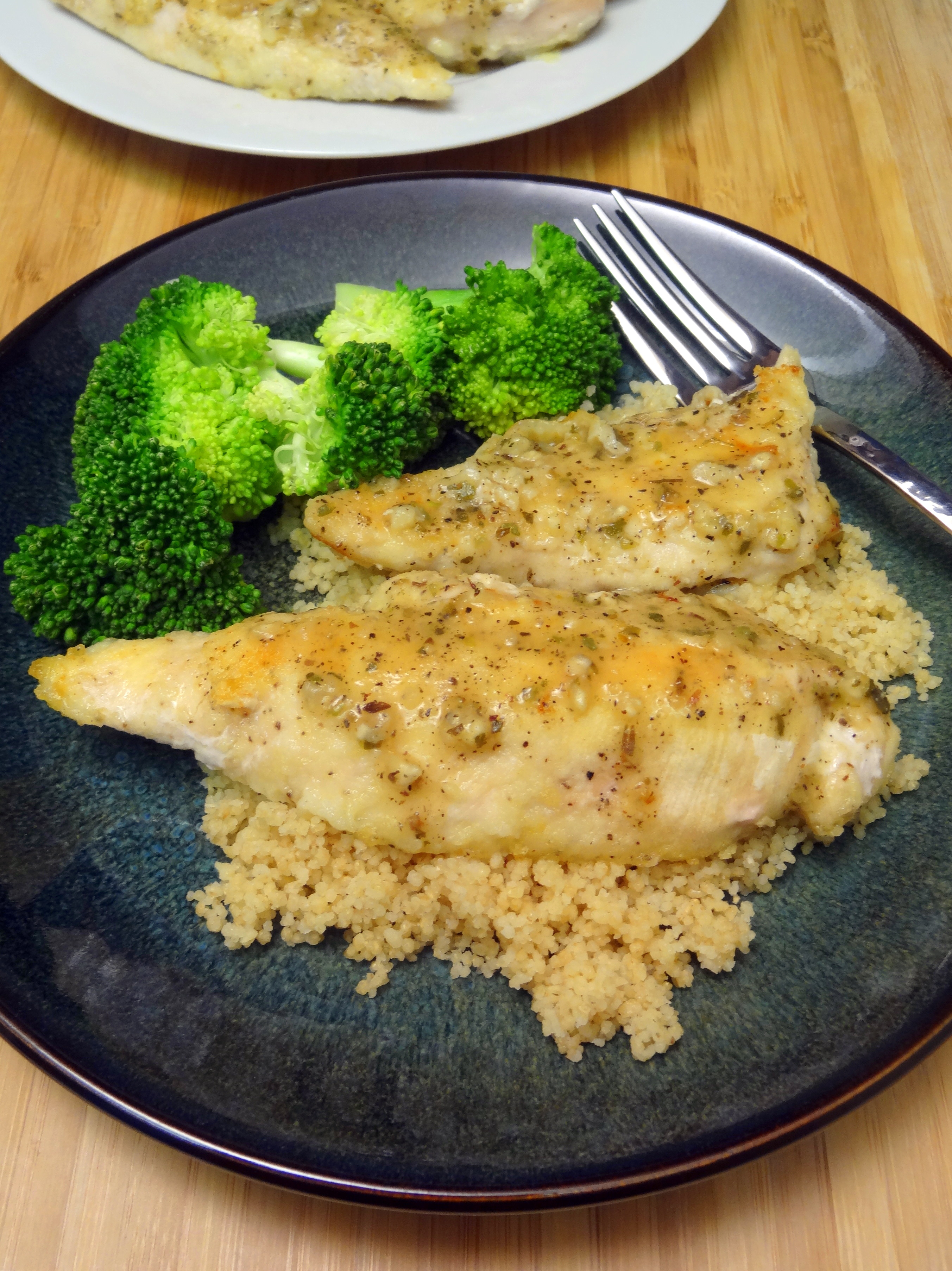 Lemon chicken is one of those quick and tasty dishes that you can often throw together without much planning ahead, as was the case for us this holiday weekend. We had planned to go to a certain restaurant in town for dinner, but shortly beforehand decided to check the online reviews. They were…uh, not so good:
"Found crap in the food AGAIN…it was a strip of METAL…I don't know what's going on back in the kitchen there, but they can't be putting that kind of sh*t into people's food, even by accident. Stay away."
"I really want to like this place because they let me use their bathroom and they are around the corner from my house, but they barely cut it."
"[Restaurant's] food is mediocre and usually left me with a feeling of "I guess it's ok, but I wish it were better." That is, until my most recent bought [sic] of food poisoning."
"Low health code violation food. Most of the time."
"It isn't TERRIBLE to eat, but it's not pleasurable either."
"It's bad. Just bad. There isn't more I can say."
So we decided to stay home. I mean, come on. Food is supposed to be pleasurable, not a chore (and certainly not a risk) to eat. Since we hadn't planned to eat at home, I had to make do with what was already in the fridge. This lemon chicken was the perfect option.
And hey, there was no metal in it, we didn't get food poisoning, and it was, in fact, quite pleasurable.