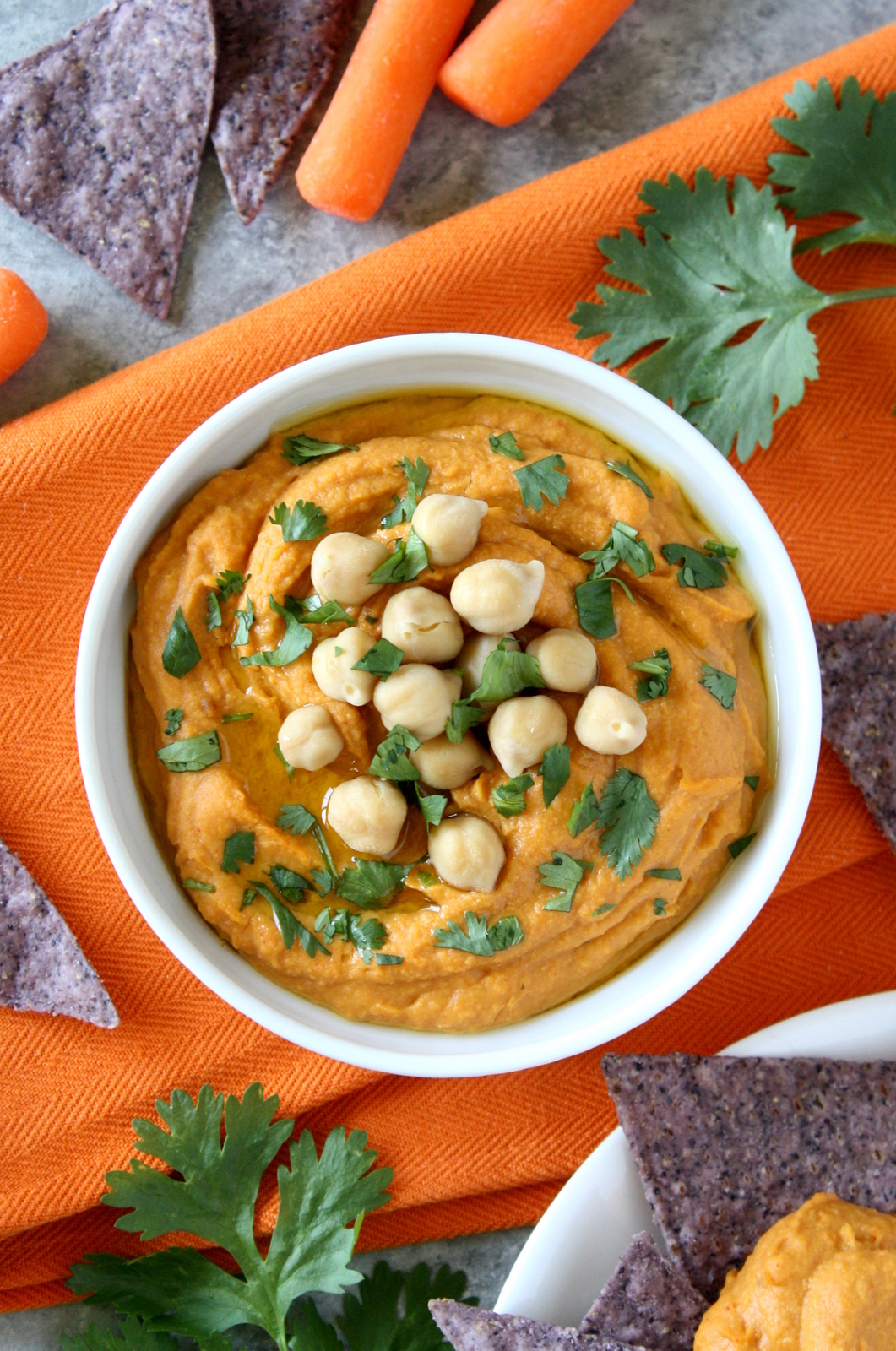 The lead-up to Halloween has always been one of my favorite times of year. As a kid, I would spend hours sketching various possible designs for my Jack-o'-lantern, my mom would help brainstorm and create my costume, and my friends and I would swap tips on the best trick-or-treating routes. As I've gotten older, my love for Halloween remains, but mostly in a nostalgic sort of way, since my actual motivation to do things relating to Halloween has dropped off precipitously.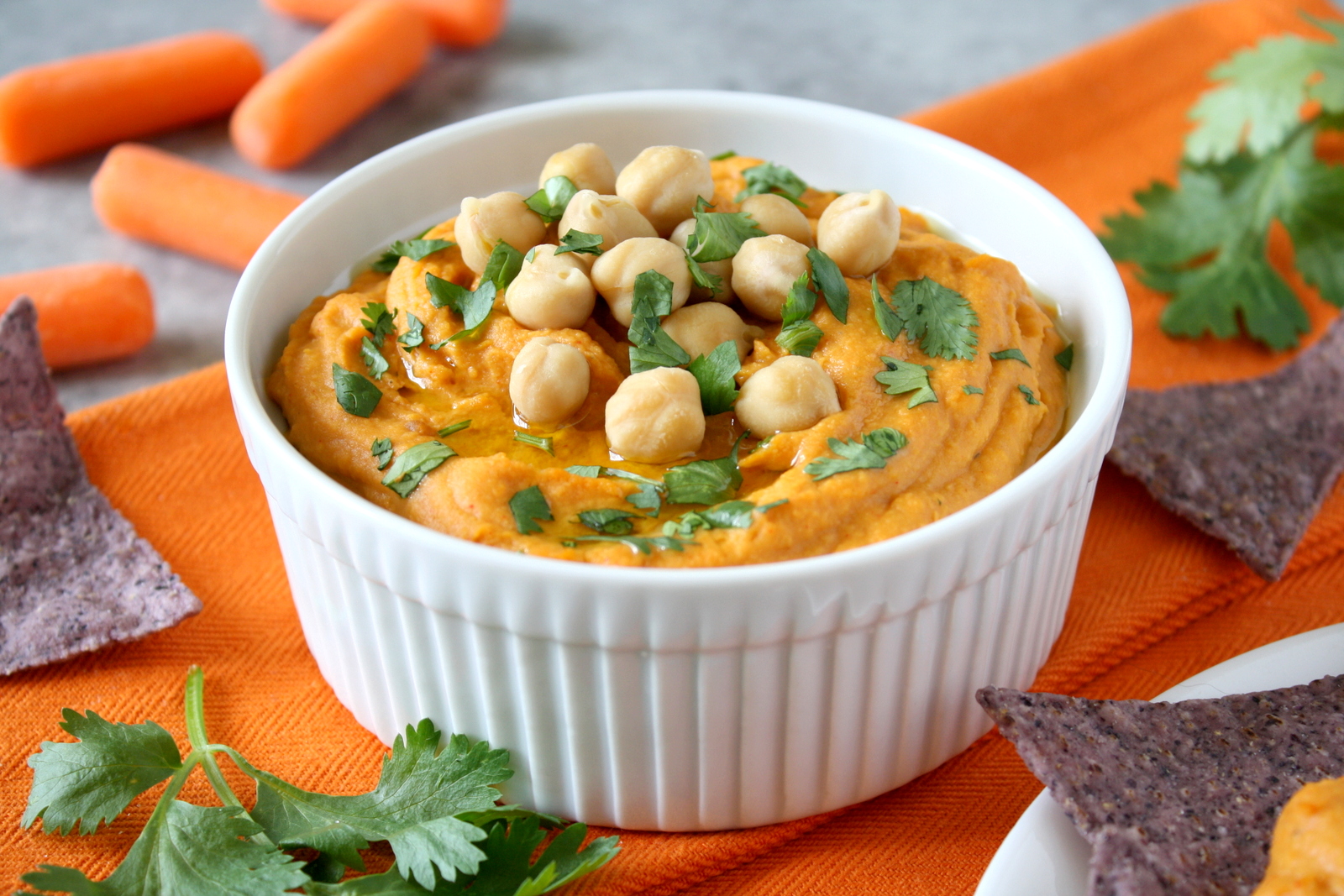 I have never created a Halloween dessert or snack for this blog.
Although I have had costume ideas and even bought various items to complete them in recent years, I have not dressed up for Halloween since college.
Three years ago (i.e. the last time Halloween fell on a Friday), the fiancé and I were invited to three different Halloween parties. Too tired to go out, we opted to stay at home, sit on the couch, and watch TV. It occurred to me that Halloween won't fall on a Friday again until 2025, at which time I'll be in my mid to late thirties, and I'm projecting (based on current trends) that my desire to go out on a Friday night by then will be, well, zilch.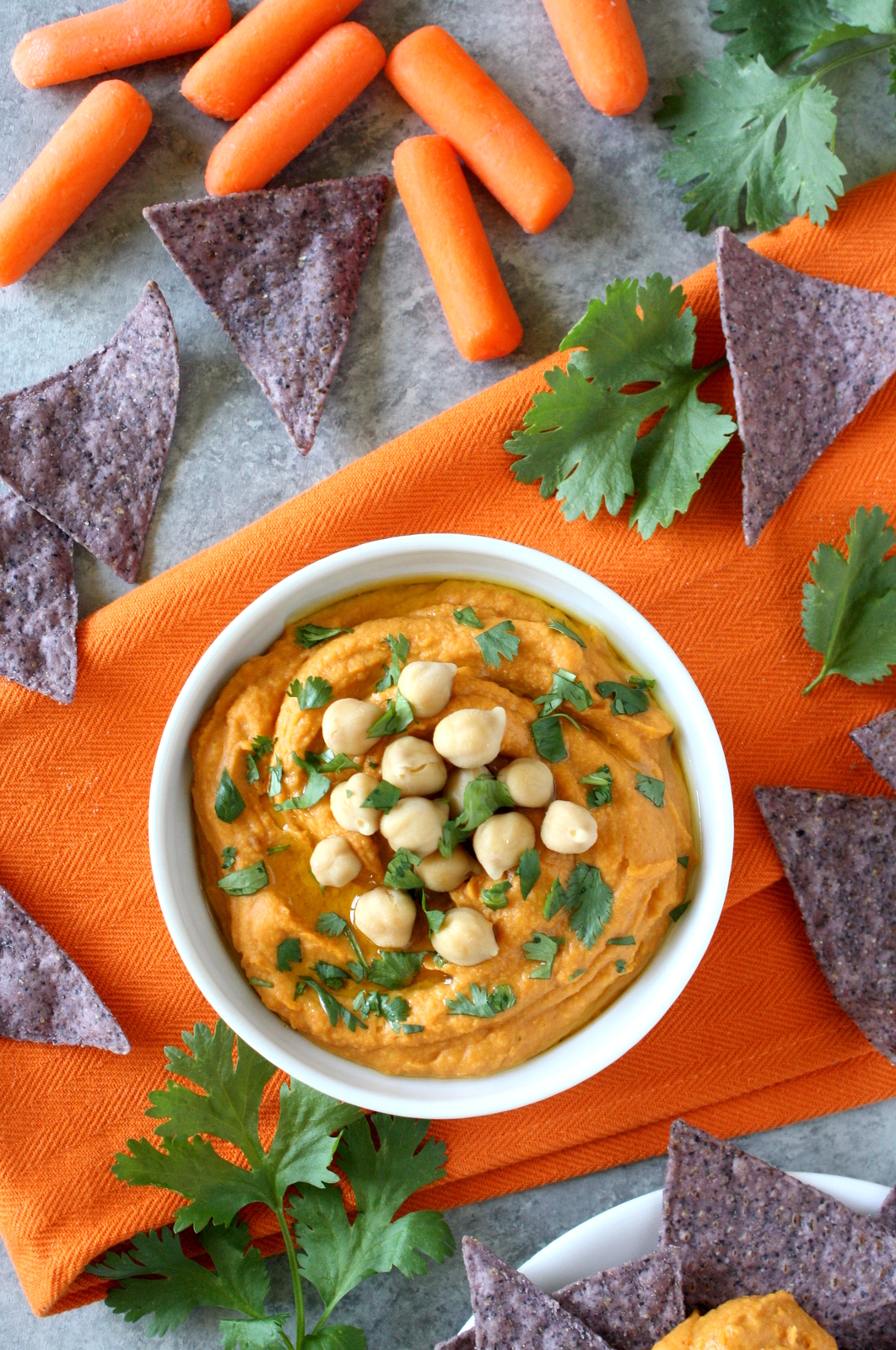 Basically, what I'm saying is that it's kind of a big deal that I even got my act together enough to create an orange-colored dish to post in October, so here you have it: roasted sweet potato hummus! Like most hummus (hummuses?), this one is quite easy to make, as long as you have a food processor or even a blender. It's got a zippy sweet/smoky flavor going on, thanks to a hefty pinch of smoked paprika (my new favorite spice, ever since I "discovered" it this past spring), and it's a perfectly festive shade for any parties you may be hosting or attending this weekend—paired, of course, with some blue corn chips to maximize Halloween colors while minimizing effort. I very much appreciate and admire all the oh-so-creative spooky recipes out there, but I want to reassure that if you're feeling tired like me, this roasted sweet potato hummus is your friend!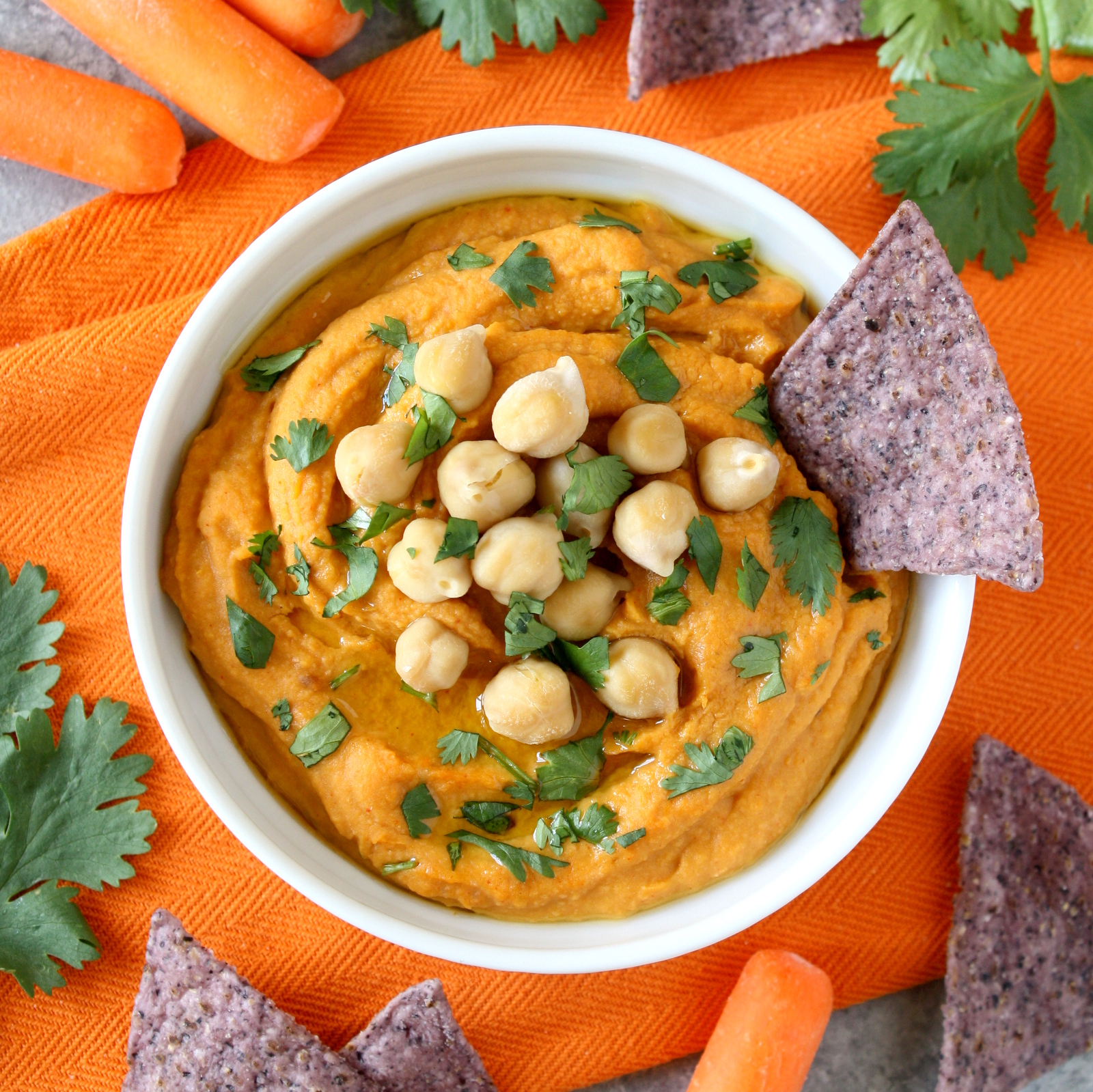 On an unrelated note, I have a dissertation chapter draft due later this week, so I'm hoping to be able to crank it out in time to spend Halloween…too tired to go out, at home, and on the couch, once again. Everyone has his or her own traditions, right? 😉 I hope you all have a happy and safe Halloween!
Recipe of the Week
and
Fiesta Friday
(cohosted by
Everyday Healthy Recipes
and
Indfused
).