Messaging below is intended for ages 21+ and is intended to be enjoyed responsibly, in moderation. This shop has been compensated by Collective Bias, Inc. and its advertiser. All opinions are mine alone. #BeersAndBuns #CollectiveBias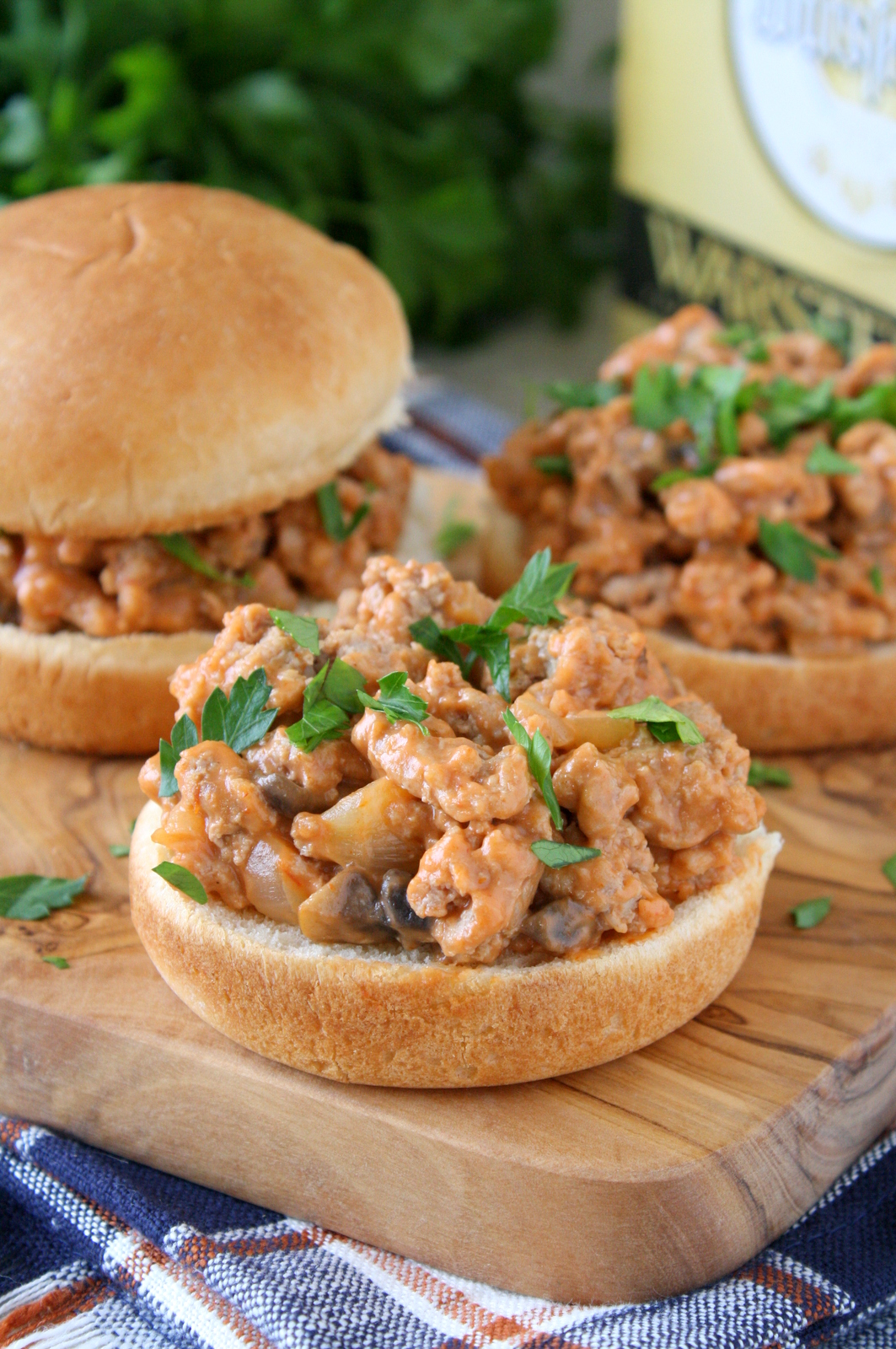 It's a good thing that I don't make diet-related New Year's resolutions, because if I did, I would have broken them about a dozen times in the first week of 2017 alone. After what I can only describe as a highly indulgent eating tour of Los Angeles earlier this month (including Mexican food, doughnuts, Peruvian food, chicken and waffles, and even more Mexican food), I was good and ready to get back to cooking in my own kitchen, but there was no way I was going to do that whole stereotypical it's-January-so-I'm-only-eating-rabbit-food thing. Thankfully, January is also football playoff season, which of course means…FOOTBALL FOOD!!! And it's no secret that I have a soft spot for football food.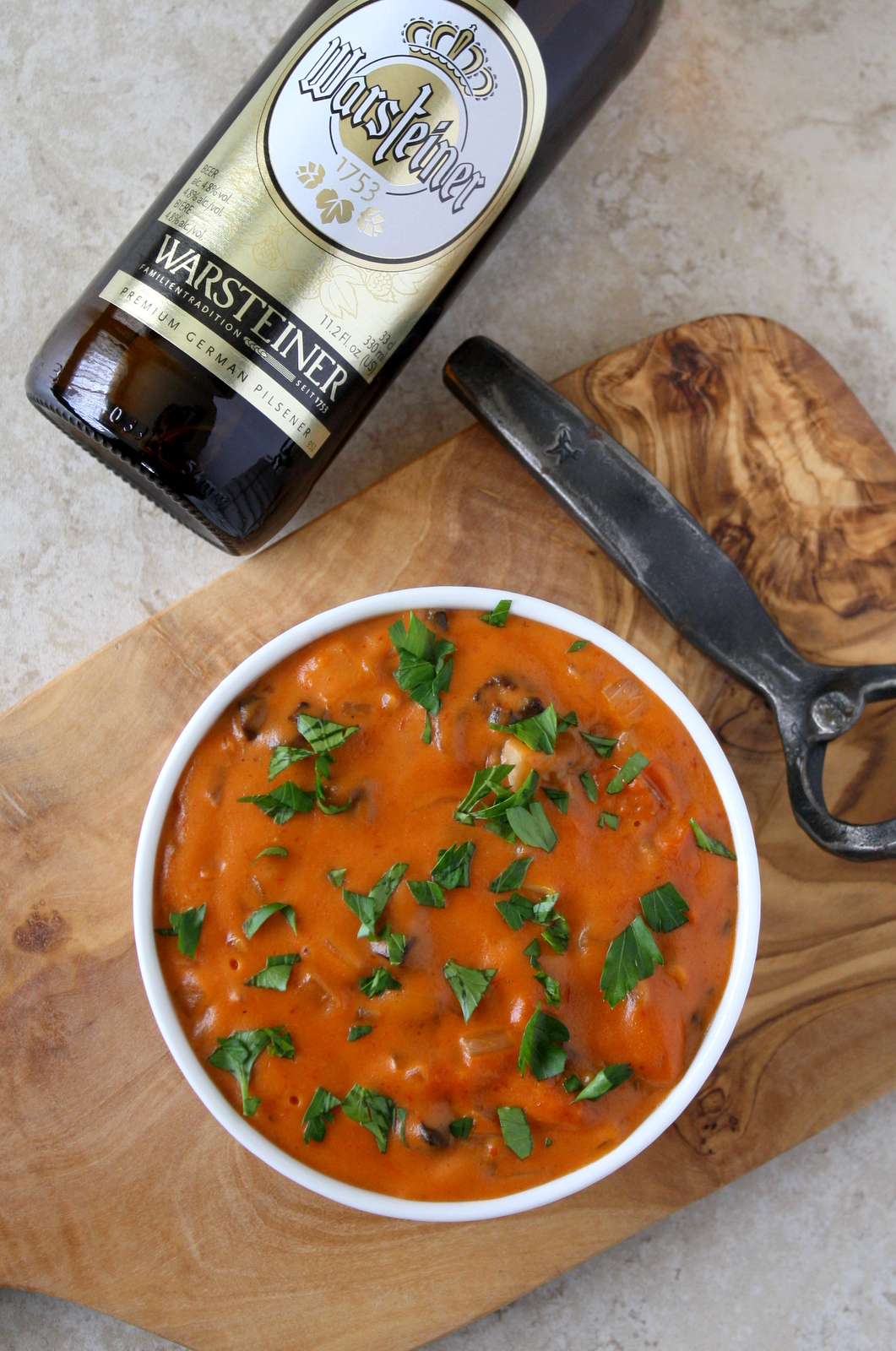 These jaeger sloppy joes are a hybrid of American sloppy joes and German jaeger sauce, which is a cream and mushroom-based sauce (often paired with schnitzel). They may sound a bit fancier than traditional sloppy joes, but I promise you, they're super easy to make and still have a total comfort food vibe! To make them more party-appropriate (i.e. snack-sized), I served the filling inside Pepperidge Farm® Bakery Classics Sweet & Soft Slider Buns.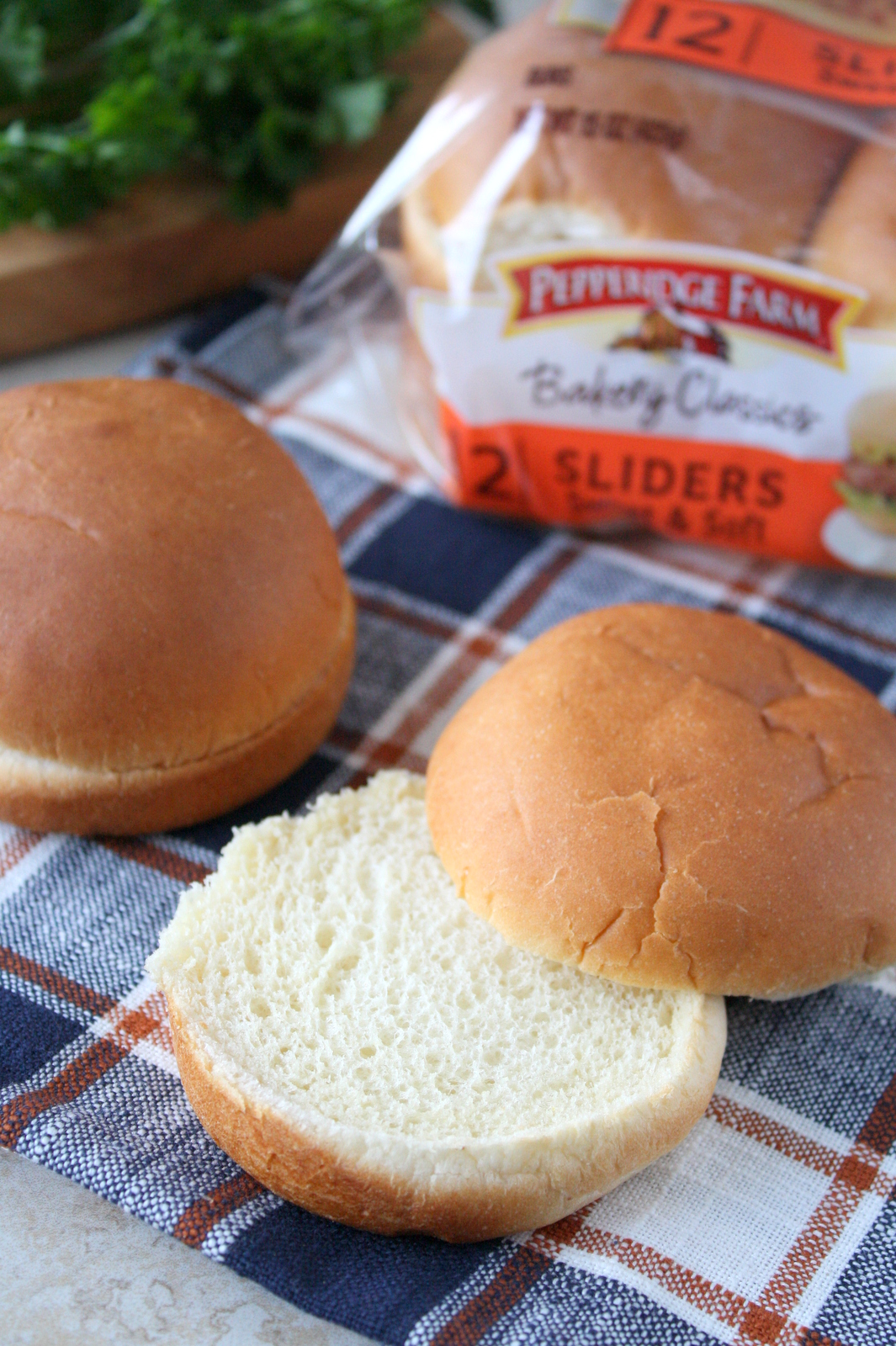 Whereas jaeger sauce typically calls for white wine, I used a German Pilsener instead, which gives the sloppy joes a slightly bitter, earthy taste. I opted for Warsteiner, but feel free to use any pilsner-style beer you prefer. The sweetness of the buns and the bitterness of the pilsner balance each other out, working together to create a sandwich so hearty and richly flavored that it may even steal focus from the game!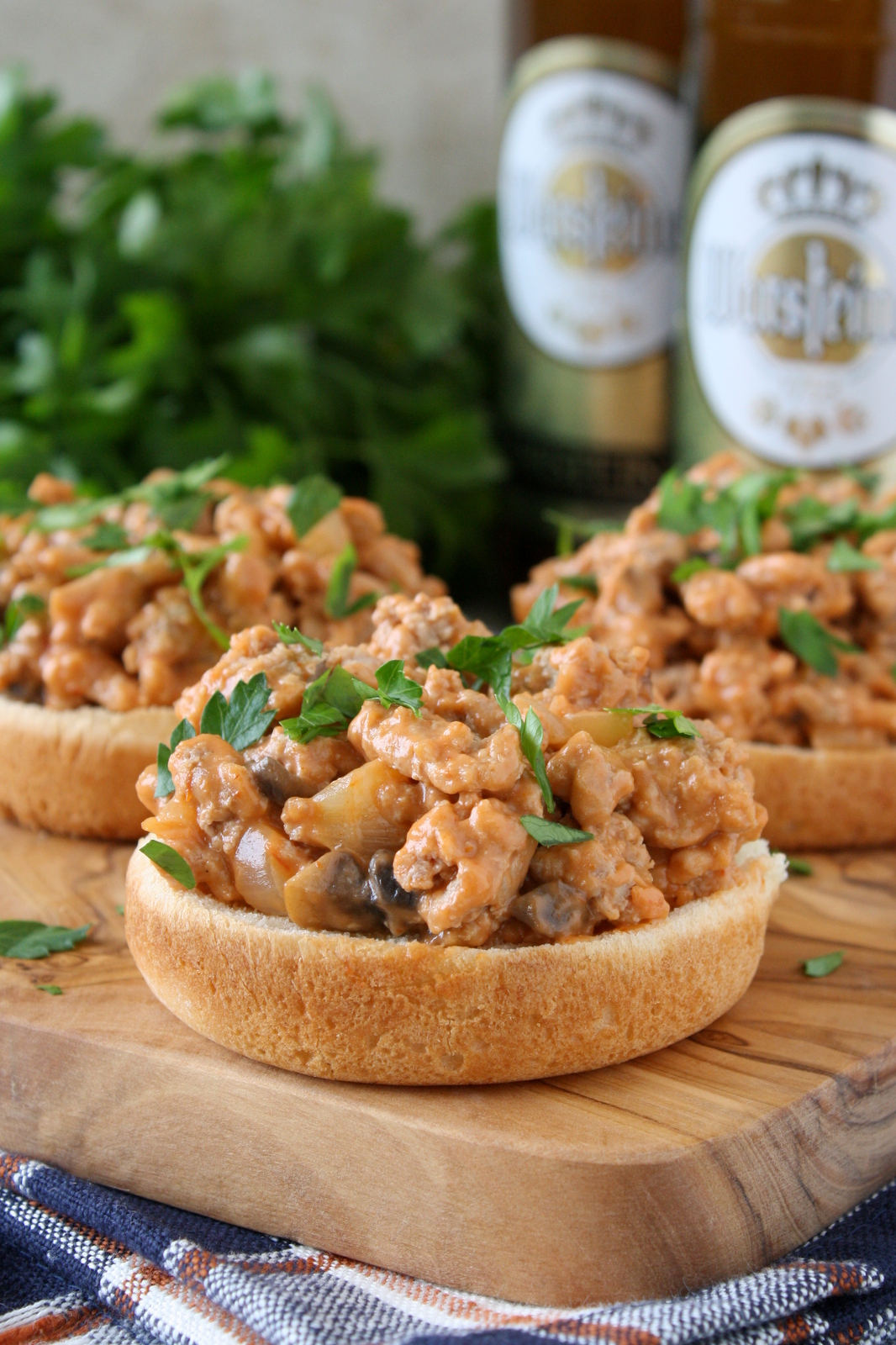 Whether you're feeding just a few or a whole crowd, you can get all the ingredients you need (and tons of ideas!) for Game Day Greats from Kroger, which is where I picked up the buns, the beer, and everything in between. I whipped up these jaeger sloppy joes with football watching parties in mind, but they also make a fantastic dinner—just throw together a simple side salad and you're good to go!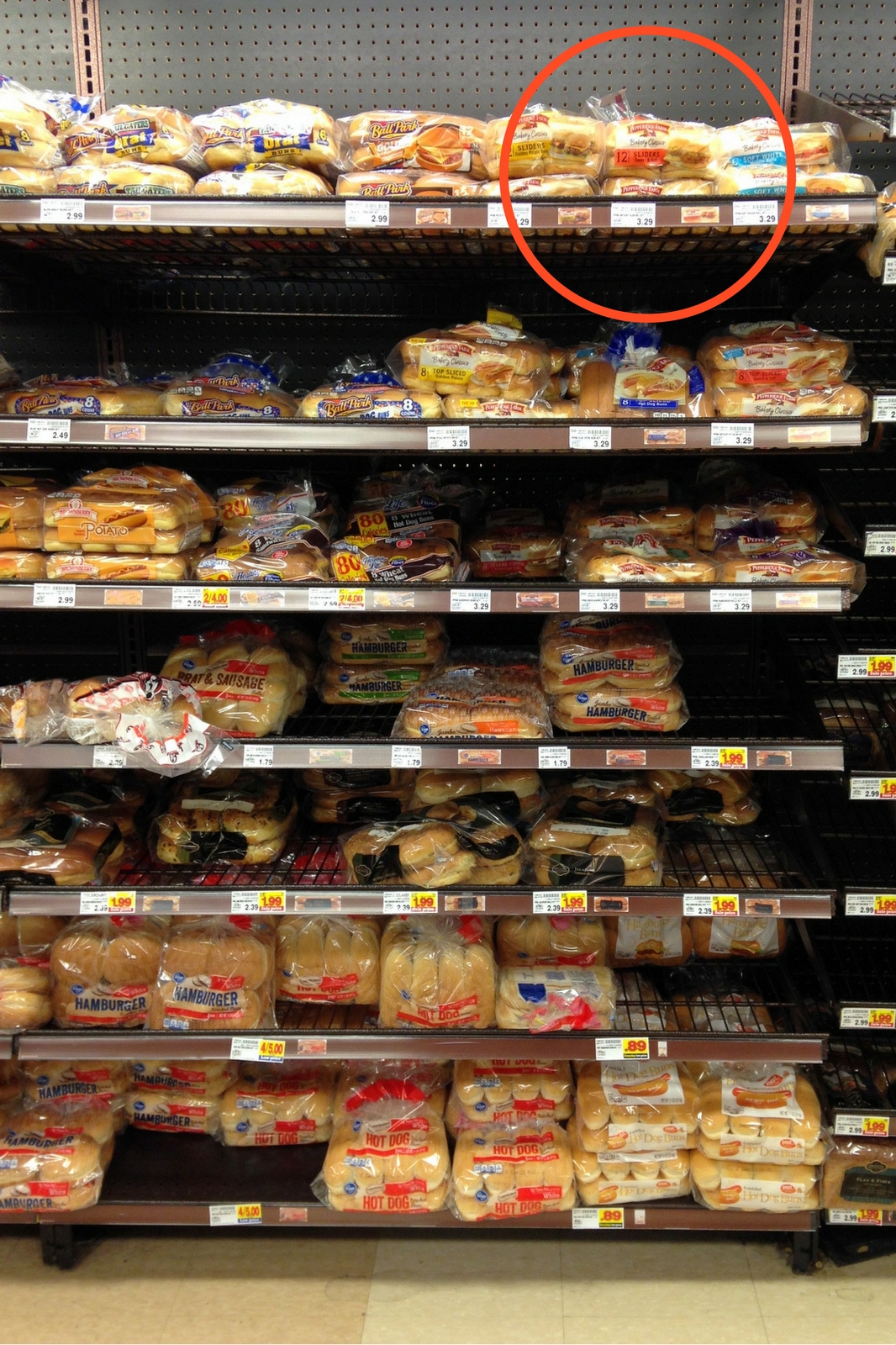 How has 2017 been treating you so far? And how has 2017 been treating your favorite team—who are you rooting for in the playoffs?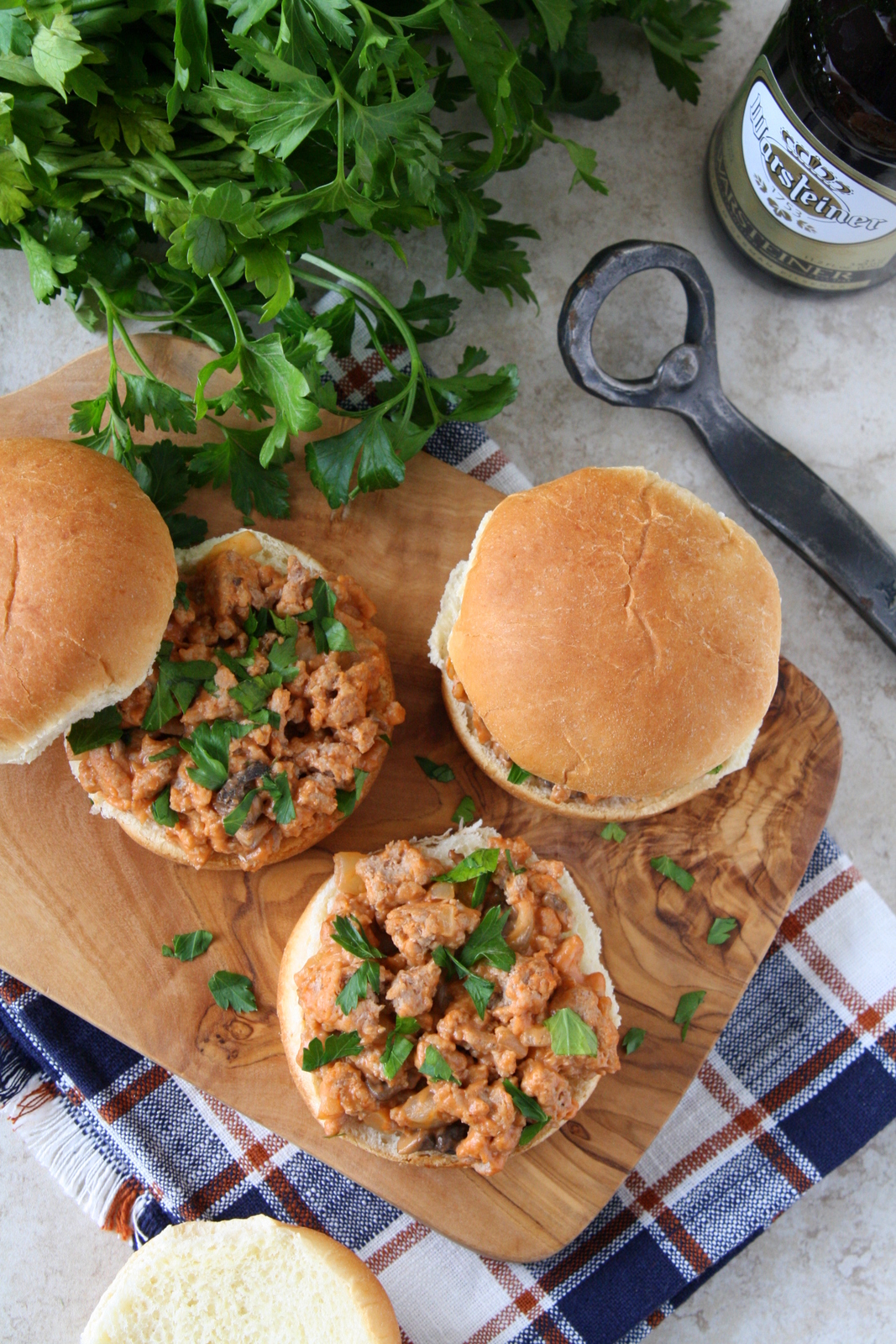 Recipe of the Week
,
The Wednesday Showcase
,
Welcome Home Wednesdays
, and
Fiesta Friday
.