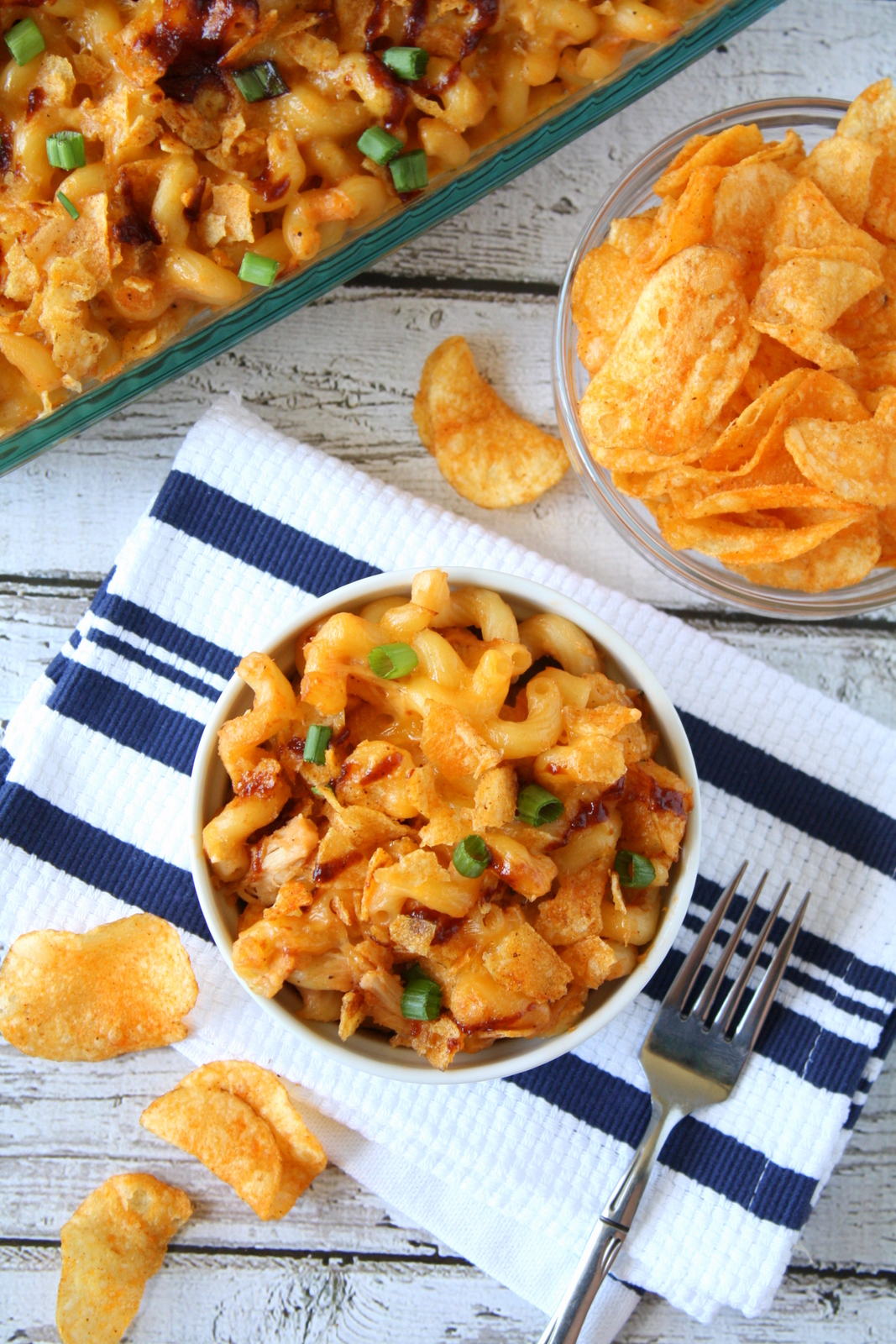 In my experience, transitions between seasons can be a little awkward, especially when it comes to choosing what to wear or what to eat. There have been both scorching afternoons and chilly evenings lately, as well as both beautifully clear skies and dreary rain clouds. My first day back in front of a class earlier this month found me reevaluating my longstanding aversion to teaching in sleeveless tops as I tried to surreptitiously dab away the sweat beading up on my face, yet several days later I was pulling out a sweatshirt and baking this barbecue chicken mac and cheese for dinner.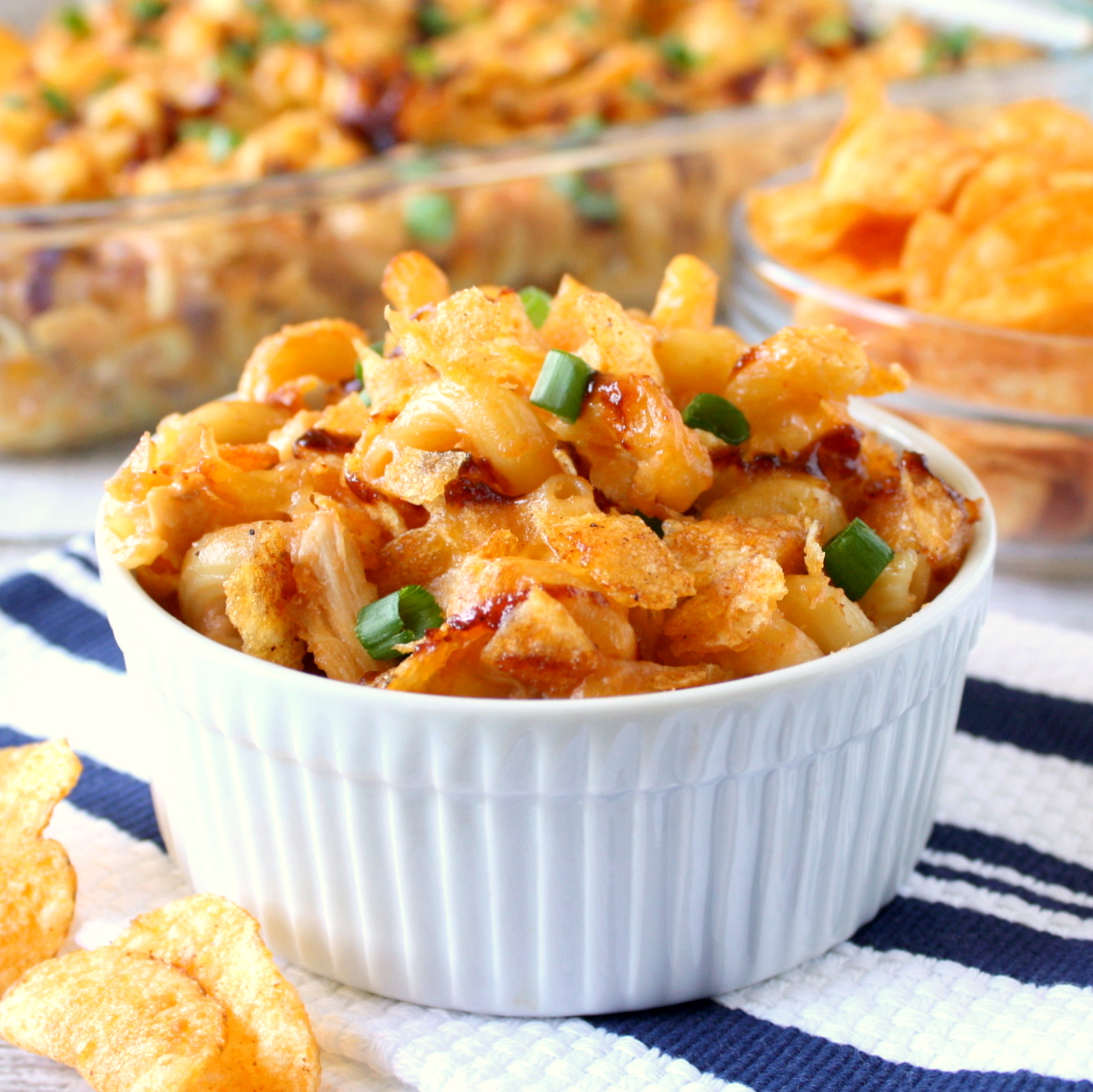 While the forecast indicates that we've got at least another week or so of balmy temperatures, it has finally cooled off enough that the thought of turning on the oven doesn't make me immediately recoil. In essence, it's the perfect time to make this barbecue chicken mac and cheese, which is simultaneously summery (the smoky barbecue flavor and sprinkling of potato chips on top) and autumnal (hello, comforting cheesy goodness!).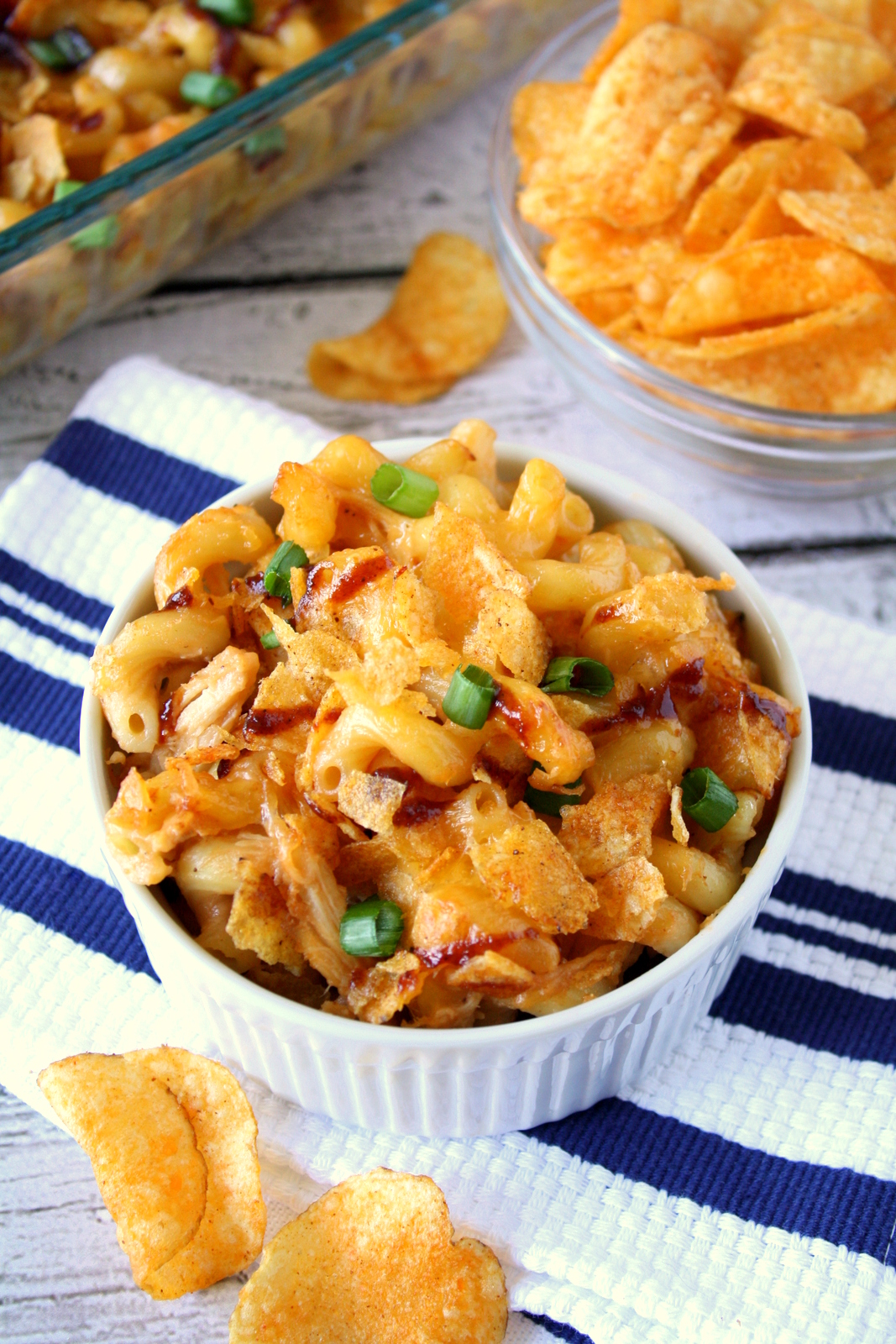 The summer-to-fall transition is especially rough for students and teachers—and I imagine for parents as well, but as my only child is of the furry variety, I can't personally attest to that. I've got to wrap things up since I'm somehow already behind on work, but I'll leave you with this: if you're feeling a little worse for the wear after the first few weeks of the school year, this barbecue chicken mac and cheese can do wonders for your mood!
What's the toughest part of this seasonal transition for you?
Recipe of the Week
,
The Wednesday Showcase
,
Foodie FriDIY
, and
Fiesta Friday
.