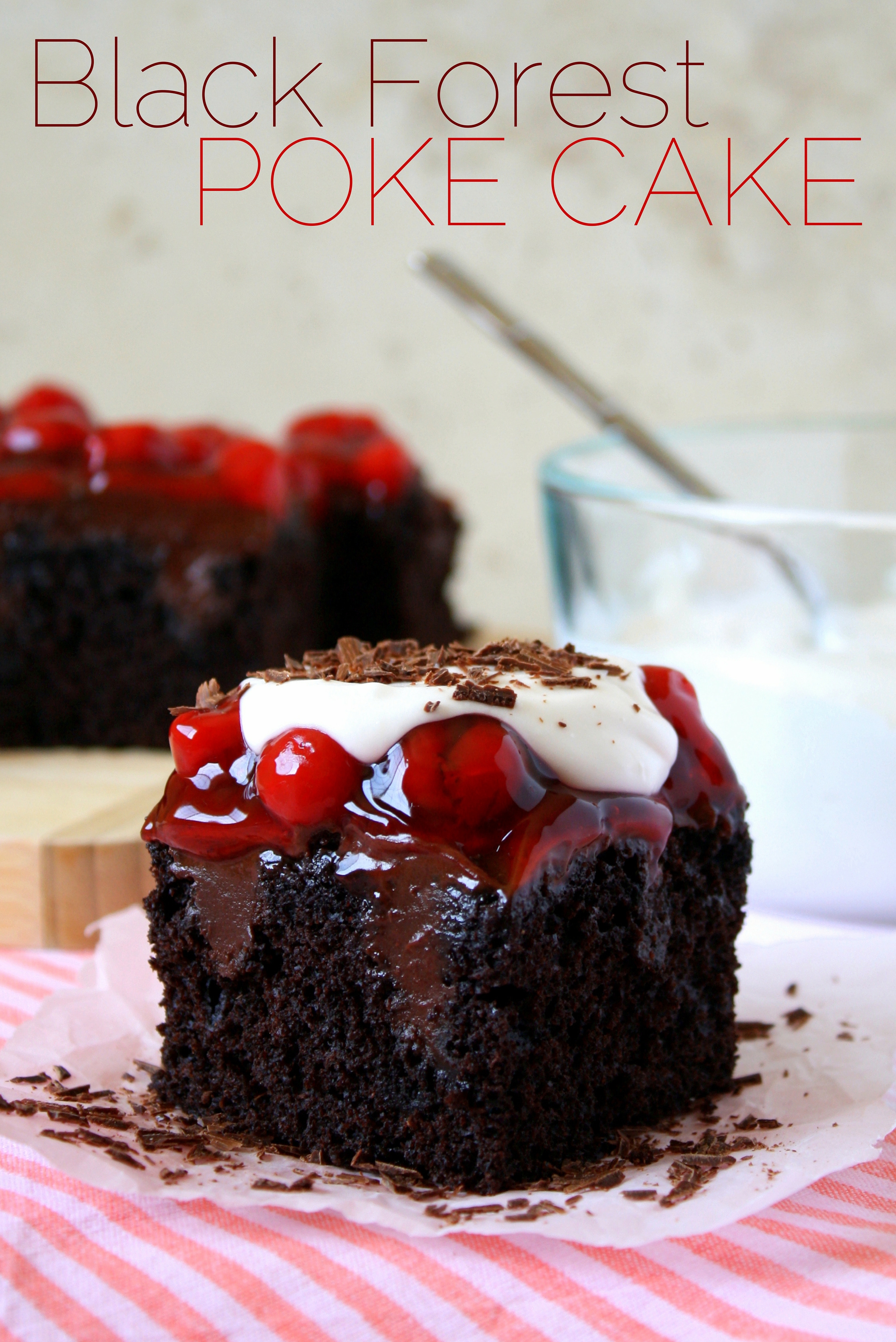 In a rather uncharacteristic turn of events, it has been over a month since I last posted a recipe for a dessert (or even a dessert masquerading as breakfast). But today, I'm ending the savory streak, and with a recipe that is wholly worthy of breaking the dessert fast: Black Forest poke cake!
I only first heard of poke cakes in the last year or so, but when I mentioned them to my mom, she immediately knew what I was talking about and told me that they were popular back in the 1970s. A little internet sleuthing revealed that indeed, poke cake was introduced in 1969 as a means of boosting Jell-O sales. The concept is simple: the classic poke cake consisted of a boxed white cake mix (baked in a 9×13 pan), a package of strawberry Jell-O poured over holes poked in the top of the cake, and a layer of a whipped topping such as Cool Whip. In recent years, however, with the popularity of poke cakes back on the rise, there have been more and more spin-offs from the traditional version. I've seen recipes that call for hot fudge, pudding mixes, or even ice cream in place of Jell-O.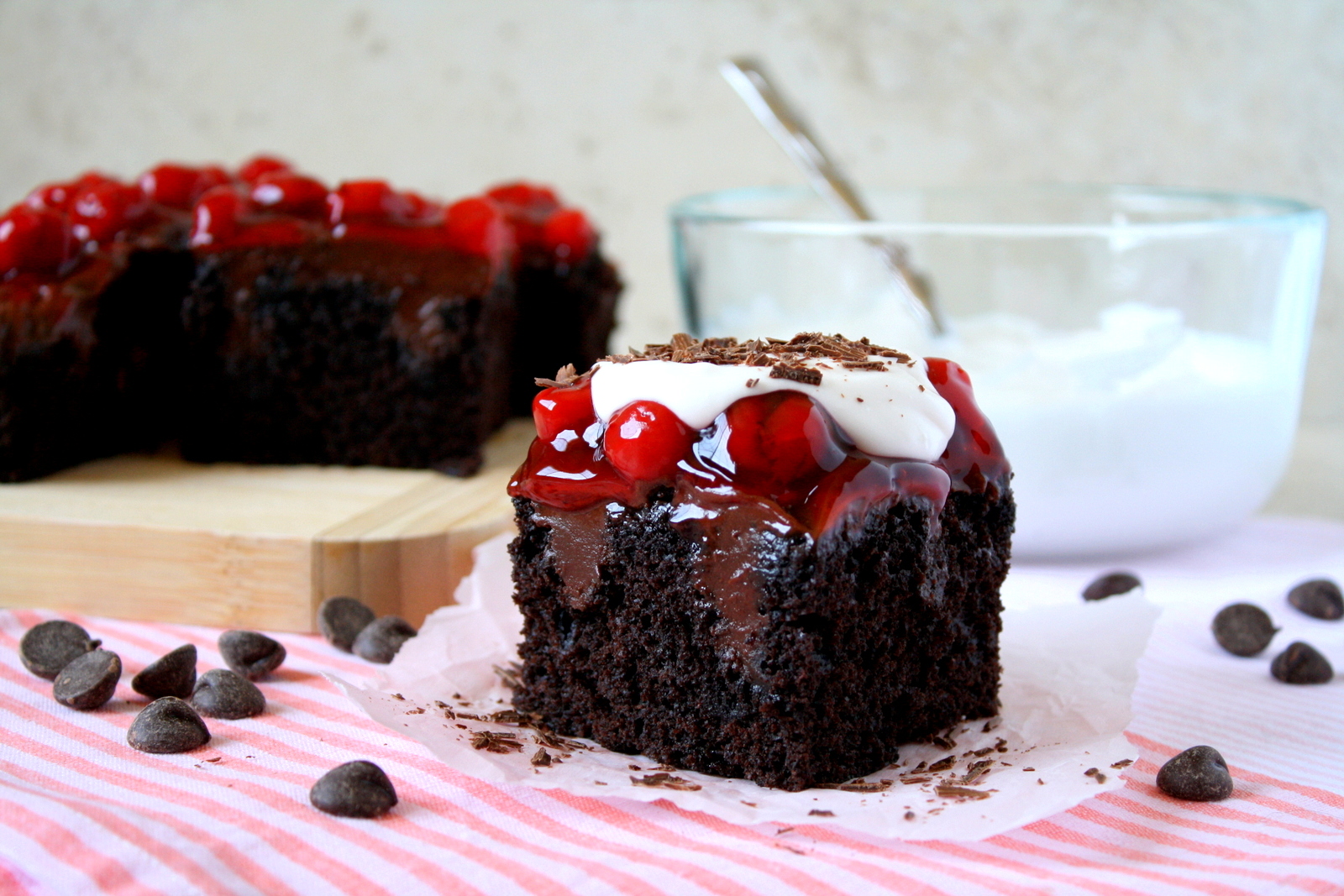 For this Black Forest poke cake, I decided to challenge myself a bit and see if I could make it vegan. To do this, I started with my family's go-to chocolate cake recipe, which just so happens to be vegan. Instead of Jell-O, I made a simple chocolate "ganache" with vegan chocolate chips and almond milk, and instead of Cool Whip, I used whipped coconut cream. Side note: can I call it "ganache" if it doesn't have cream? I'm not sure, but I'm doing it anyway.
The verdict? YUM. I think the photos pretty much speak for themselves!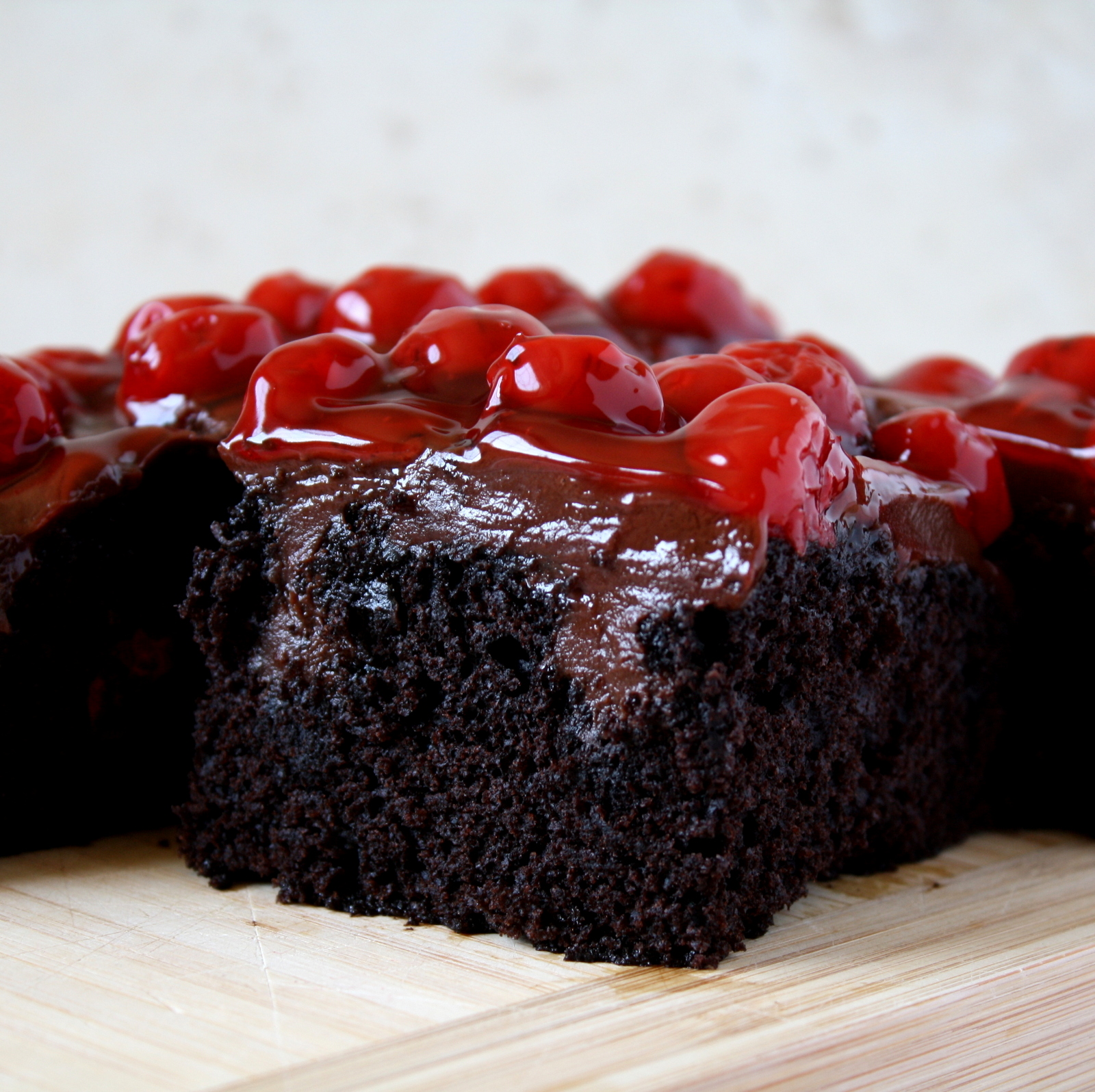 In the recipe notes, I've included a few shortcuts or substitutions you can make if you're not concerned with keeping the recipe vegan. In the interest of full disclosure, however, I myself have not yet tried them, but it's pretty much impossible to go wrong with hot fudge sauce and whipped cream, you know? Moreover, if you happen to have kirschwasser on hand, I imagine that a tablespoon of it would be a delightful addition to the chocolate ganache!
Have you ever made a poke cake, or any other retro desserts? What are your favorites?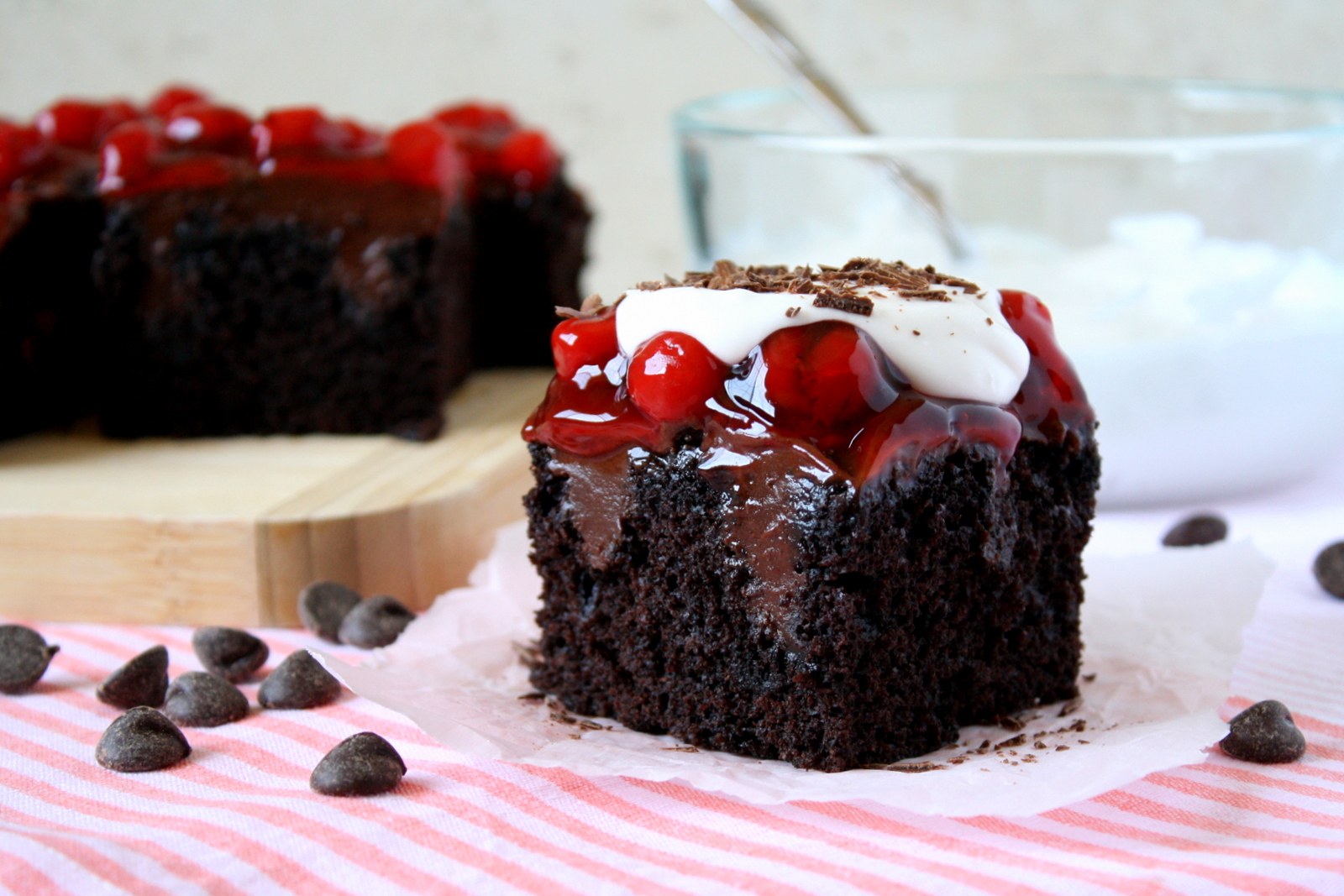 I'm sharing this post at the following link parties: The Wednesday Showcase, Foodie FriDIY, Fiesta Friday, and Recipe of the Week.