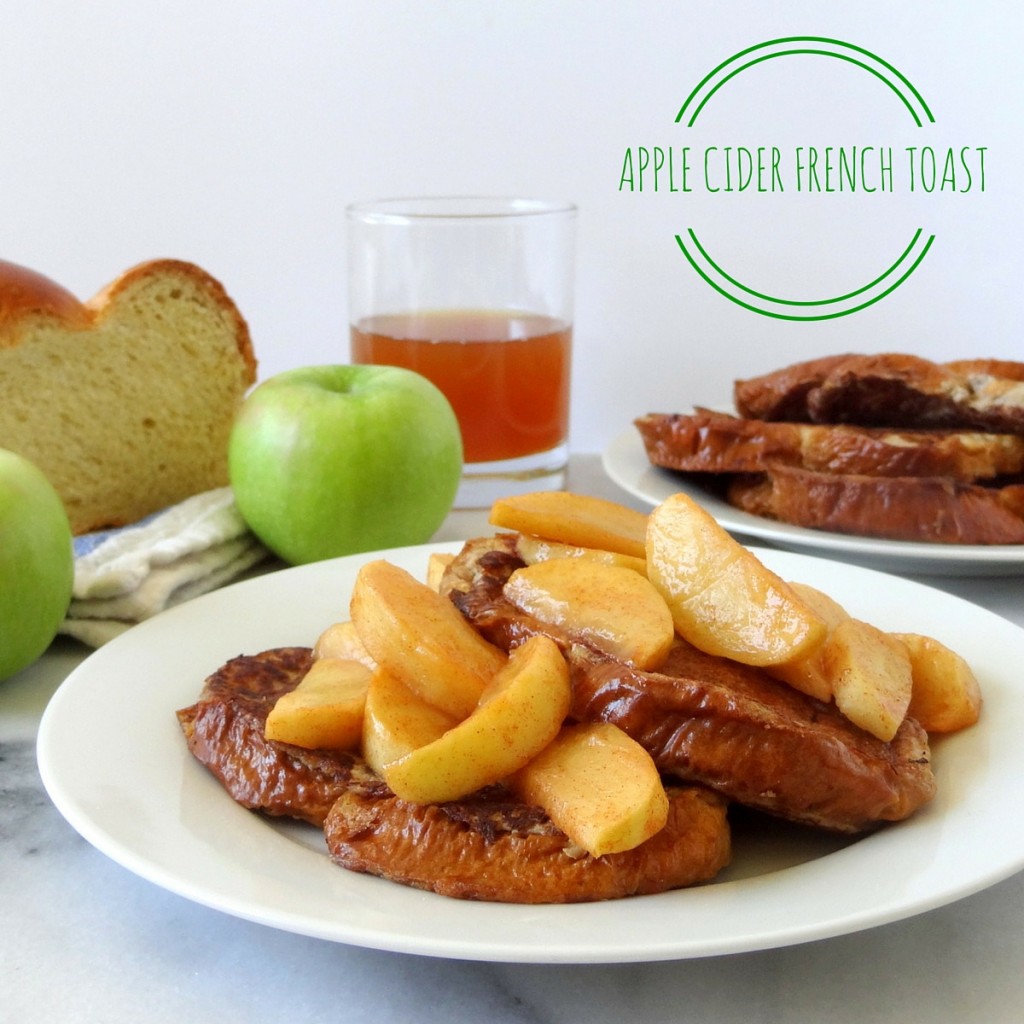 Figuring out what to do with the surplus of apples from the U-pick orchard is quickly becoming a fall tradition in our household, as I gather is the case in many other households as well. This year, we timed our visits (that's right, plural) at the right time to pick both Fuji apples (my personal favorite for snacking) and Granny Smith apples (my personal favorite for baking, so that means we have/had even double what we had last year.
We've been diligently working away at the Fuji apples, eating one or two after dinner most nights, but the Granny Smiths are a little trickier to use up, since I'm not really a fan of eating too many of them plain. I've made a few apple crisps already but I wanted to expand my apple repertoire. That's where a quick Facebook poll came in handy: I asked people what their favorite fall-time beverage was (excluding the ubiquitous pumpkin spice latte), and apple cider came in as the clear frontrunner. From there, I decided to make apple cider French toast, topped with sautéed apples. It was an instant hit! We may or may not have had French toast every weekend for the past three weeks…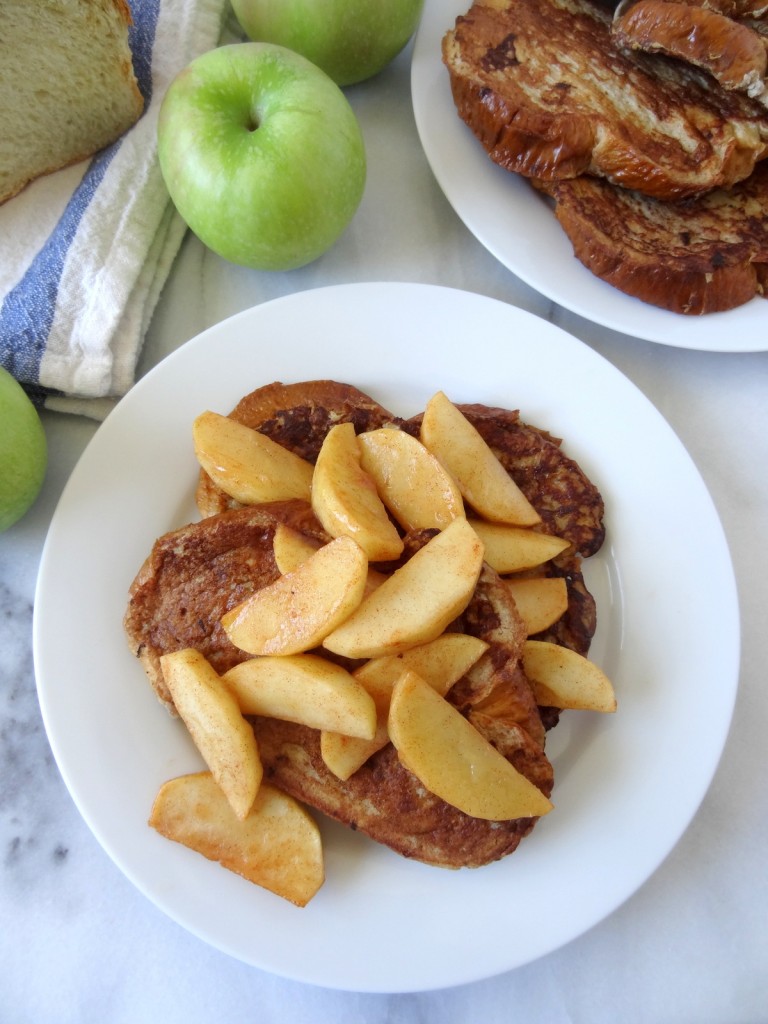 Apple cider makes up 2/3 of the liquid for this apple cider French toast, with almond milk making up the remaining 1/3. We've been using fresh apple cider from a nearby cider mill, but I imagine any type of cider will work just fine—in fact, I'm planning to try this recipe with Trader Joe's spiced cider sometime soon! I was a little nervous at first about adding almond milk since many recipes swear by heavy cream, but I shouldn't have worried: the end result is still ridiculously soft, fluffy, and melt-in-your mouth delicious.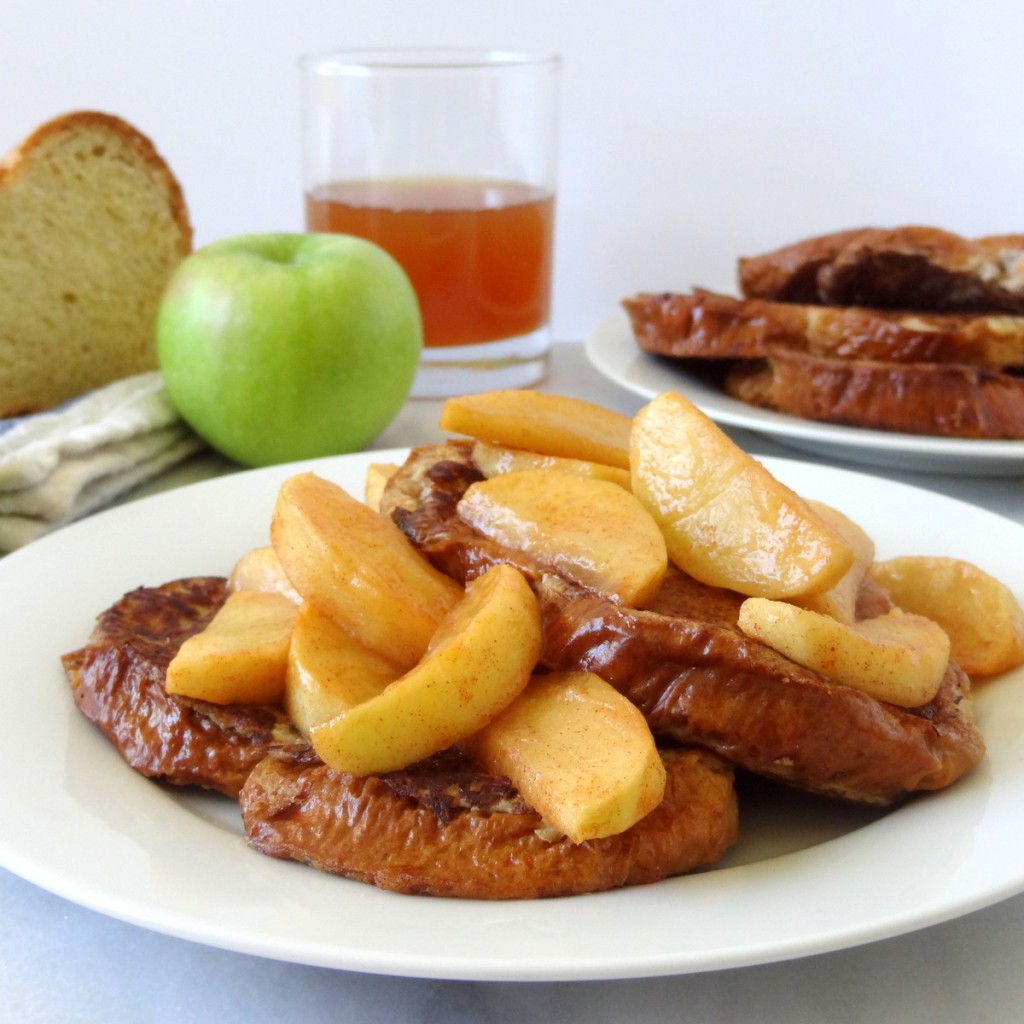 The flavor of the apple cider comes through in a subtle way: it adds sweetness (so there's no need for additional sugar) and a hint of fragrance, but it can be difficult to discern unless you do a side-by-side comparison with regular French toast…which we did. Like I hinted above, we've eaten a LOT of French toast lately. At any rate, the sautéed apples provide plenty of apple-iciousness, BUT if you want to make this apple cider French toast even more apple-tastic, you could whip up some apple cider syrup. I've been meaning to try apple cider syrup but haven't gotten around to it yet, so if you make some, please let me know how it is!
What are your tried-and-true apple recipes? Do you have a favorite variety of apple?