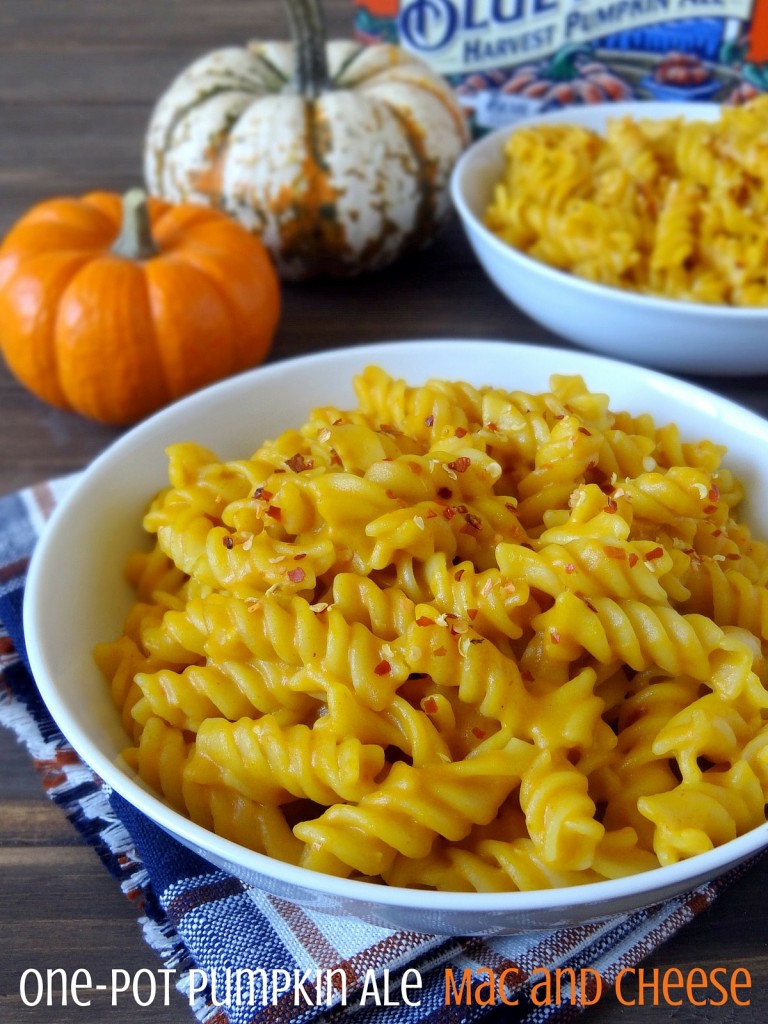 Once upon a time, I had oodles of time to cook well-planned, lovingly-prepared meals several nights a week. Or that's how I remember it, at any rate. I'm no longer even sure when (or if) these culinary golden days took place. Maybe during my senior year of college? Maybe during the summer months of grad school when classes weren't in session? The details are hazy. Lately it seems like I plan out one proper dinner a week (maaaybe two if I'm feeling particularly ambitious) and then scrounge for ingredients the rest of the days, grumpily longing for those years (i.e., childhood) when my mom took care of all things dinner-related, efforts that unfortunately I did not fully appreciate at the time.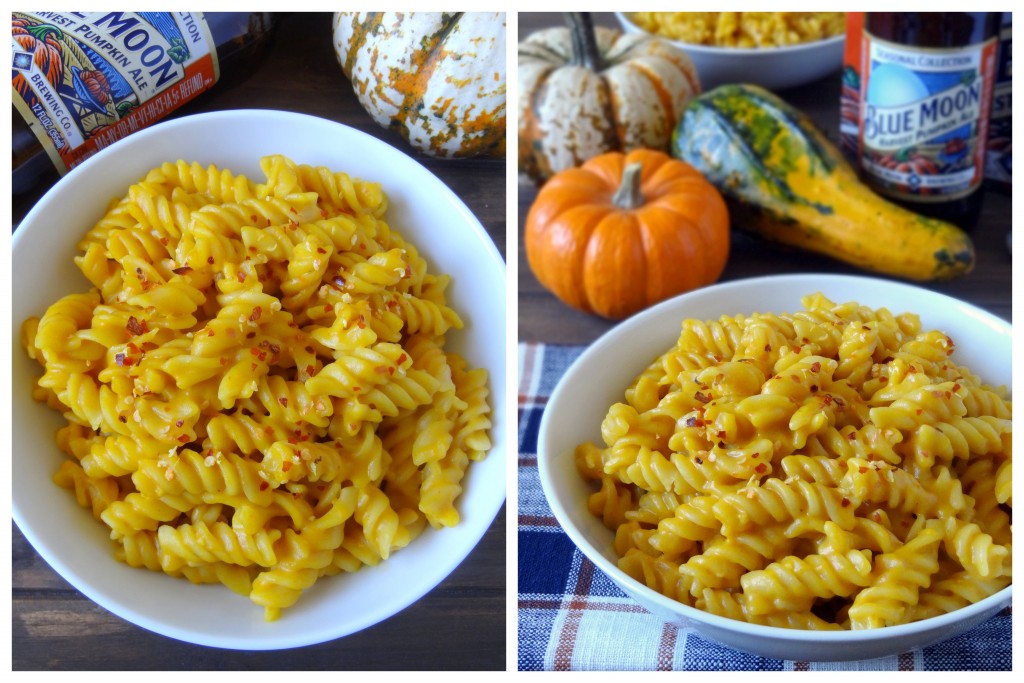 So when my stomach is already rumbling and I've run short on patience energy, I'm thankful for recipes like this one-pot pumpkin ale mac and cheese. As the name suggests, it cooks up in just one pot, PLUS it only takes 30 minutes or less from start to finish! This is comfort food at its finest—carbs and cheese—but with an adult (read: alcoholic) twist. The liquids used to cook the pasta turn into the sauce for the mac and cheese without a drop going to waste, and yes, one of those liquids is…pumpkin ale! I've had pumpkin mac and cheese before and I've had beer mac and cheese before, so I figured, why not pumpkin ale mac and cheese?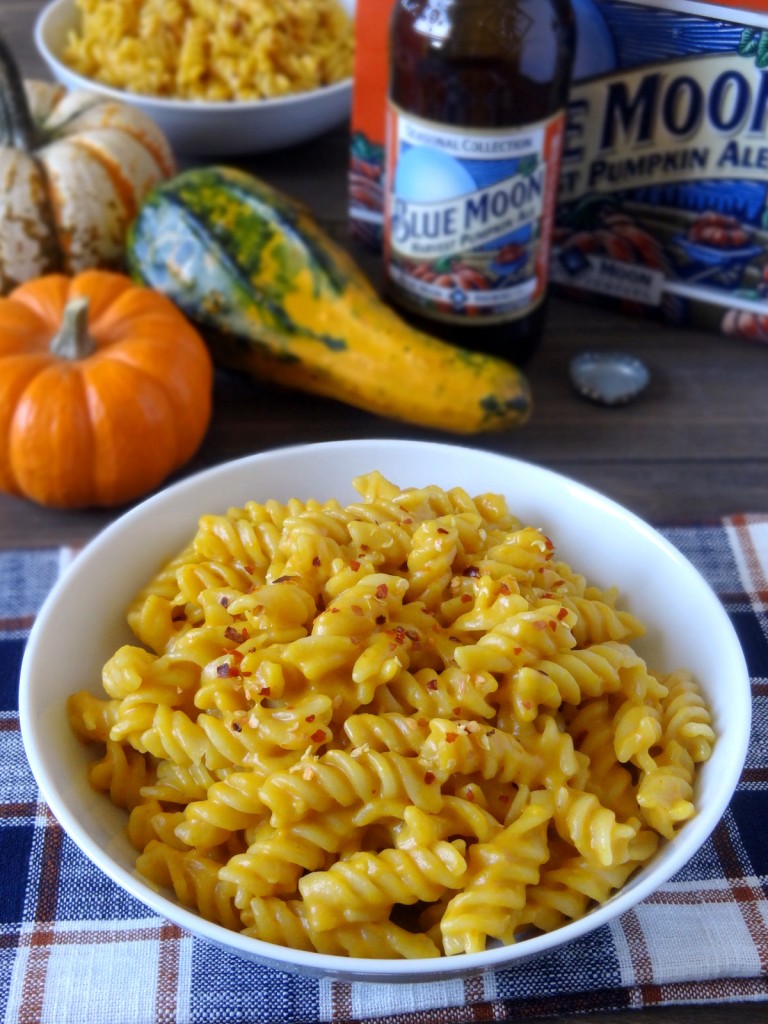 The result is a creamy and robust dish that will fulfill your cravings both for comfort food and for something a little more sophisticated. This one-pot pumpkin ale mac and cheese is the perfect meal to enjoy on a chilly night, curled up on the couch with a spooky movie—or perhaps It's the Great Pumpkin, Charlie Brown, if you're like me and can't handle horror flicks, even the ones other people consider super cheesy. Cheesy pasta = good. Cheesy horror flicks = I'm hiding in the next room and won't sleep for a week.
What are your Halloween plans this year? And do you know of any good, non-scary Halloween movies? I'd love to hear!