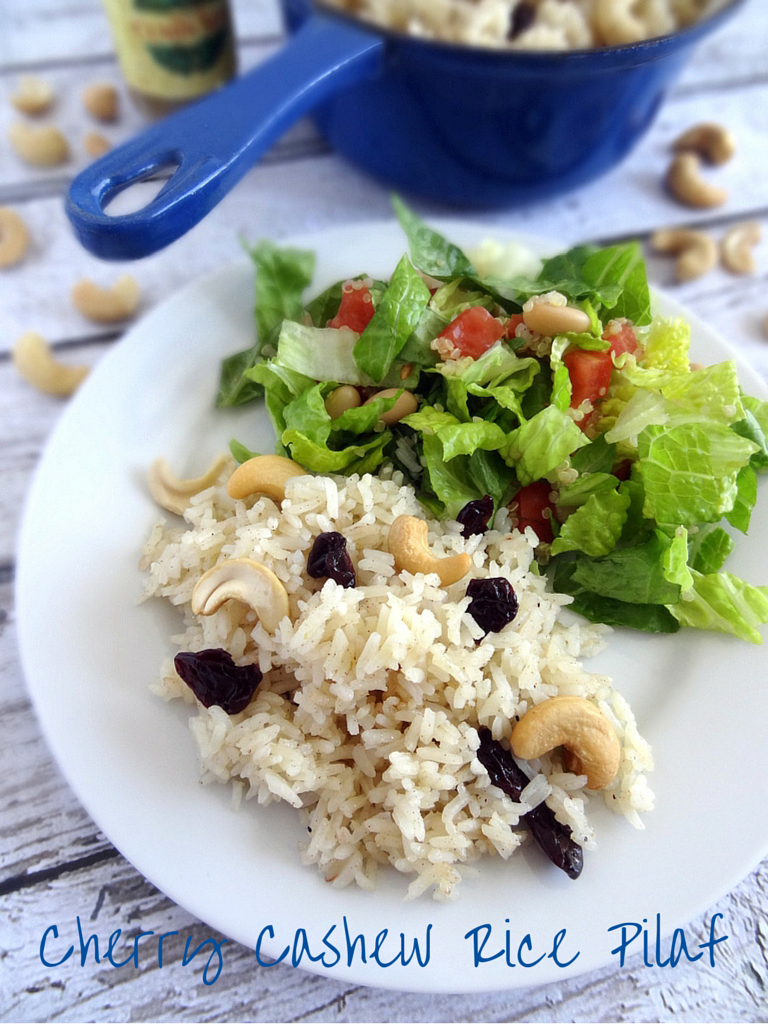 In college, I had already been living in an apartment and cooking for myself for almost a year before I took a real interest in cooking, and shortly thereafter, I received America's Test Kitchen Family Cookbook as a Christmas gift. Having grown a bit bored with living off basic chicken and rice dishes, green bean casserole, and tuna melts, I was super excited to try some new recipes, and this rice pilaf (or a similar version, anyway) was one of the first ones I tried. While I still have yet to find a recipe in the cookbook that I dislike, this rice pilaf remains one of my favorites to this day.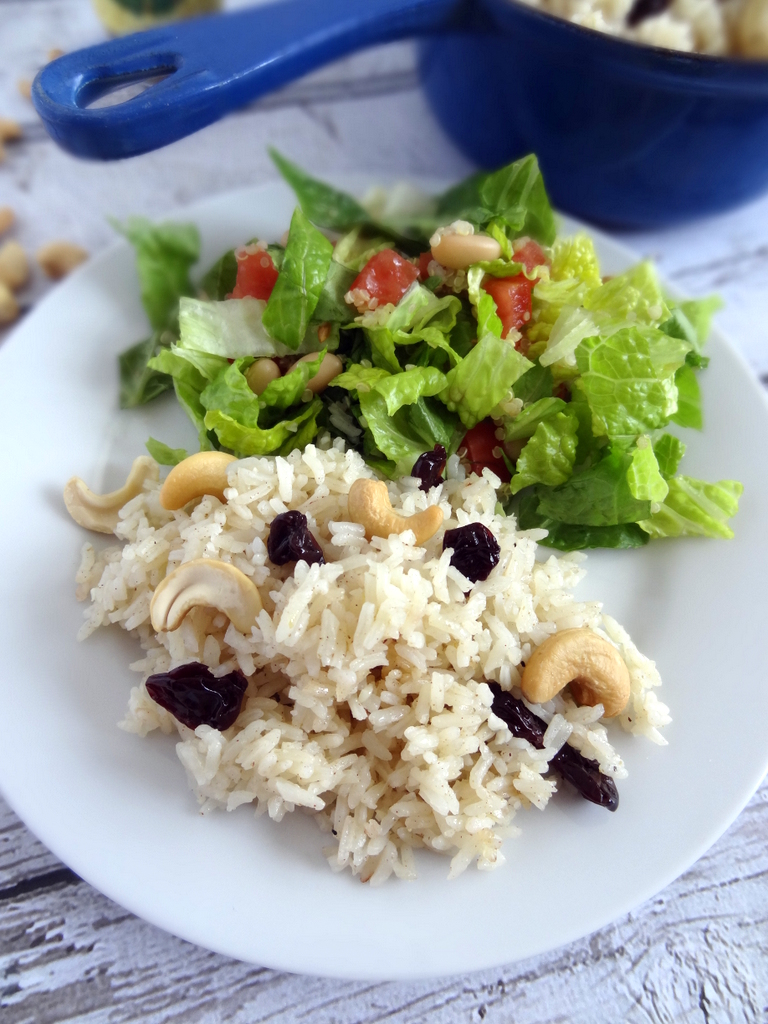 The original recipe calls for cinnamon and turmeric, but being fairly new to cooking when I received the book, I had yet to learn to recognize the distinctive hue (or scent) of turmeric. I would buy spices in these plastic pouches (they were cheaper than in the little bottles), but then often lost the accompanying packaging that identified the spice, so I picked the one that I thought looked most like turmeric and went with it.
Luckily, it still yielded a delicious end product, but once I realized that it was not, in fact, turmeric, it took me a while to figure out what it was – and I started to worry, as my supply of the mystery spice was running out, that I wouldn't be able to reproduce my favorite rice dish if I couldn't identify the spice! My dad was the one who, after performing a comparison smell test, determined that I had actually been using cumin. #rookiemistakes, right?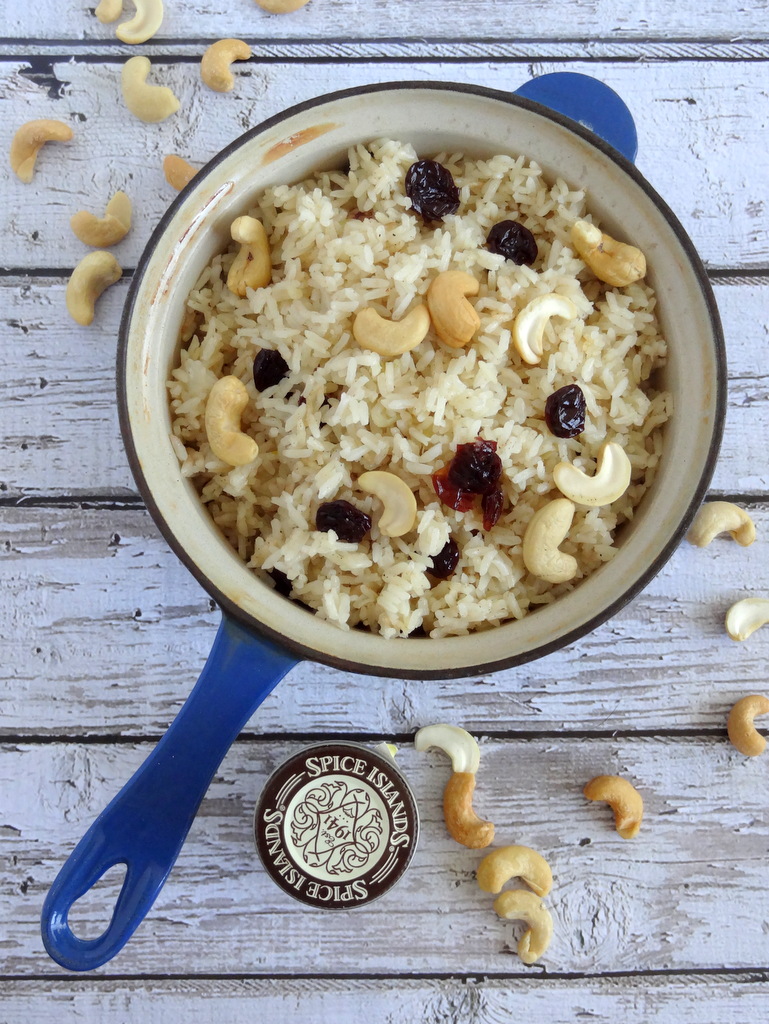 This cherry cashew rice pilaf is a little garlick-y, a little sweet (thanks to the cinnamon), a little savory (thanks to the cumin), and is studded with tart dried cherries (or cranberries) and salty cashews – it's a smorgasbord of flavors in each bite! It's also simple to make – as long as your spices are properly labeled 😉 – and I hope you love it as much as I do!