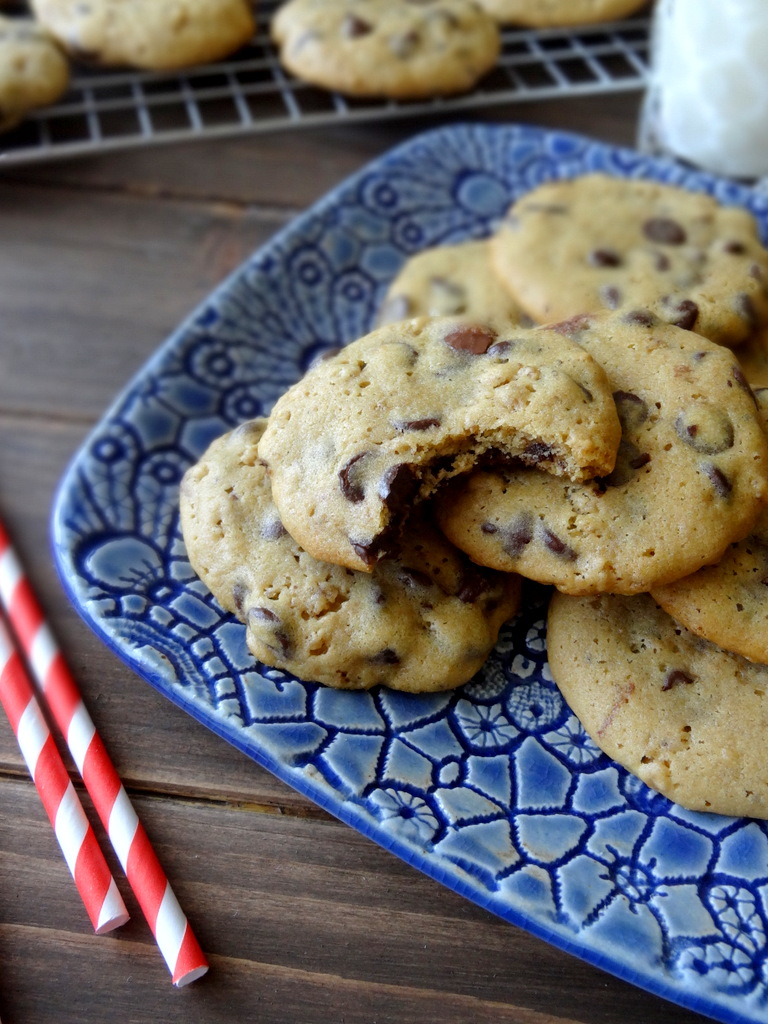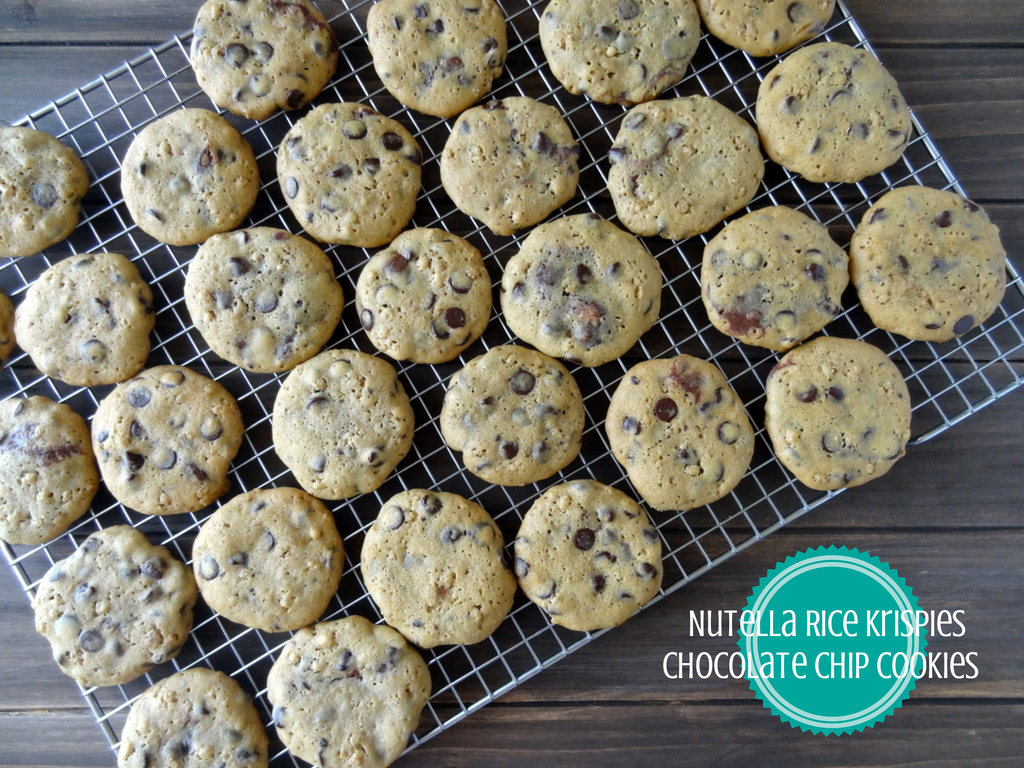 By my latest calculations, there are approximately 3.5 hojillion chocolate chip cookie recipes out there in the universe, so you might be asking yourself, why do I need yet another one? Well, my friends, let me give you three reasons why you need this chocolate chip cookie recipe in particular:
Nutella
Rice Krispies crispy goodness
Did I mention Nutella?!
If the smooth Nutella tucked inside isn't enough to entice the skeptics, these cookies also have a simultaneous chewiness and subtle crunchiness, combining the best of both worlds for those who like chewy cookies and those who prefer crunchy, crispy ones. Now who could say no to that?!